This page forms part of a series of pages dedicated to the many artists who painted in Dieppe. A full list of all the artists with a link to their works can be found at the bottom of this page.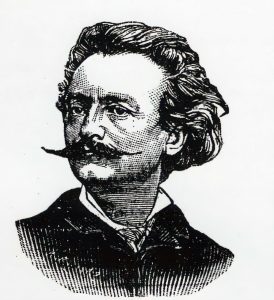 Movement(s): Impressionism, Neo Impressionism
Leon-Jules Lemaitre (1850 – 1905) is a French painter from the School of Rouen.
A student at the Ecole des Beaux-Arts in Paris, he painted mainly urban scenes in Paris or Rouen.
Not much else is known about this artist.
NOTE: Click on any image below for a bigger version (no new window will open).
TODAY: The Place National is located next to the Saint-Jacques church and is the centre point of the Saturday morning market.
TODAY: The fish market is still held daily in the mornings in the Pollet district (the traditional fishermen district).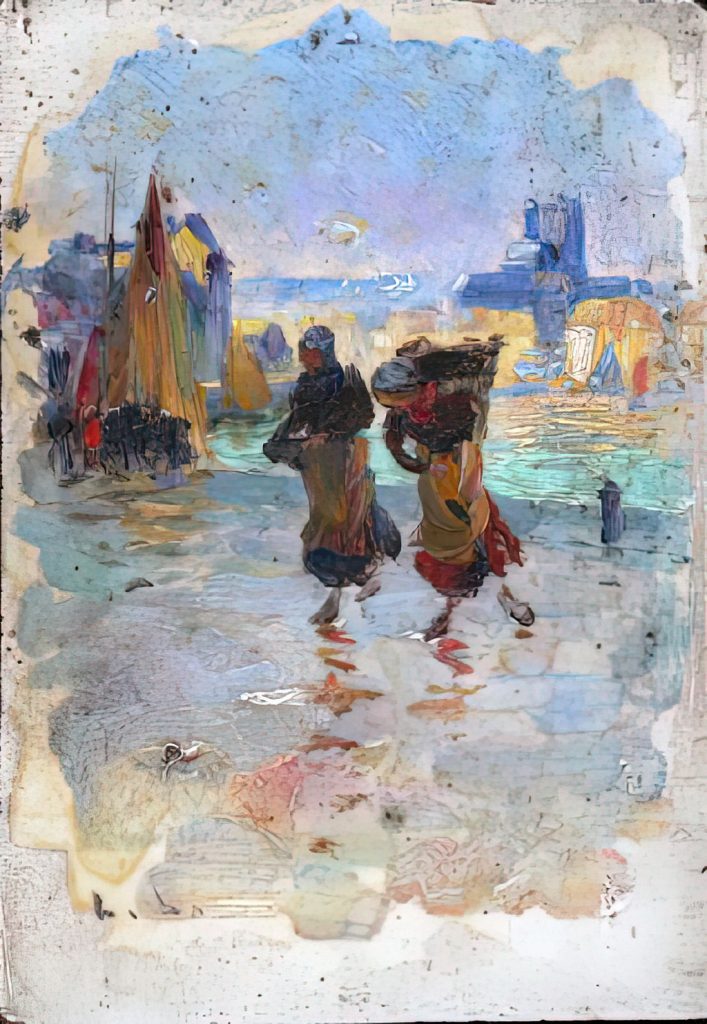 TODAY: The Quai du Pollet (Pollet is the traditional fishermen quarters) is located close to the port entry.
Lemaitre painted mostly in Paris and Rouen, but he did paint in these other places in Normandy (a link "⇠" to his works will appear below when published):
Dieppe in Normandy was a popular place for artists to come and apply their art. Here is a list, non exhaustive, of the artists that painted in Dieppe.
A link ("⇠") to the artist's works will appear when published (a "*" indicates that the artist did not work directly in Dieppe, instead worked in nearby villages):
NOTE: You can subscribe to our new articles by entering your email address in the box on the right column (or at the very bottom of this article) and clicking on the button "Subscribe".

You will need to check your incoming emails and validate your subscription. If you can't see an email from us, check your Spam folder. Without validating your email address, you will not get notifications from us. WE WILL NEVER GIVE YOUR EMAIL ADDRESSES TO ANYONE!
Related Posts
96

Lucien Pissarro (1863 – 1944), son of Camille Pissarro, was a landscape painter, printmaker, wood engraver and designer and printer of fine books. His landscape paintings employ techniques of Impressionism and Neo-Impressionism. Apart from his landscapes he painted a few still lifes and family portraits. Until 1890 he worked in…

89

Maximilien Luce (1858 – 1941) was a prolific French Neo-impressionist artist, known for his paintings, illustrations, engravings, and graphic art, and also for his anarchist activism. We found several of his paintings dealing with Dieppe, Normandy.

89

Eva Gonzales (1849 – 1883) was a French Impressionist painter. She was born in Paris and became introduced to sophisticated literary and art circles at an early age by her father, writer Emmanuel Gonzales. Here are her works for the city of Dieppe, Normandy.

89

Jules Emile Elisee Maclet (1881–1962) was a French Impressionist painter, particularly known for his views of Montmartre. Maclet was born the son of a gardener and a laundress at Lihons in the Santerre region in Picardy. His family was poor and he began work very young as an assistant to…