This page forms part of a series of pages dedicated to the many artists who painted in Dieppe. A full list of all the artists with a link to their works can be found at the bottom of this page.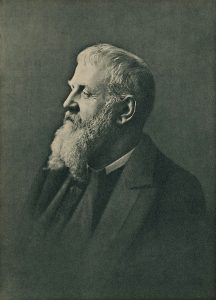 Fritz Thaulow (1847 – 1906) was a Norwegian painter from the Impressionist movement. He came from a wealthy family and was able to go to art school at an early age. First in Denmark, then Germany.
He moved to France in 1892 where he stayed until his death. He spent time painting in Normandy where he became friends with Australian artist Charles Condor.
He lived in and worked in Dieppe for a while.
Click here to read Thaulow's full bio on Wikipedia.
NOTE: Click on any image below for a bigger version (no new window will open).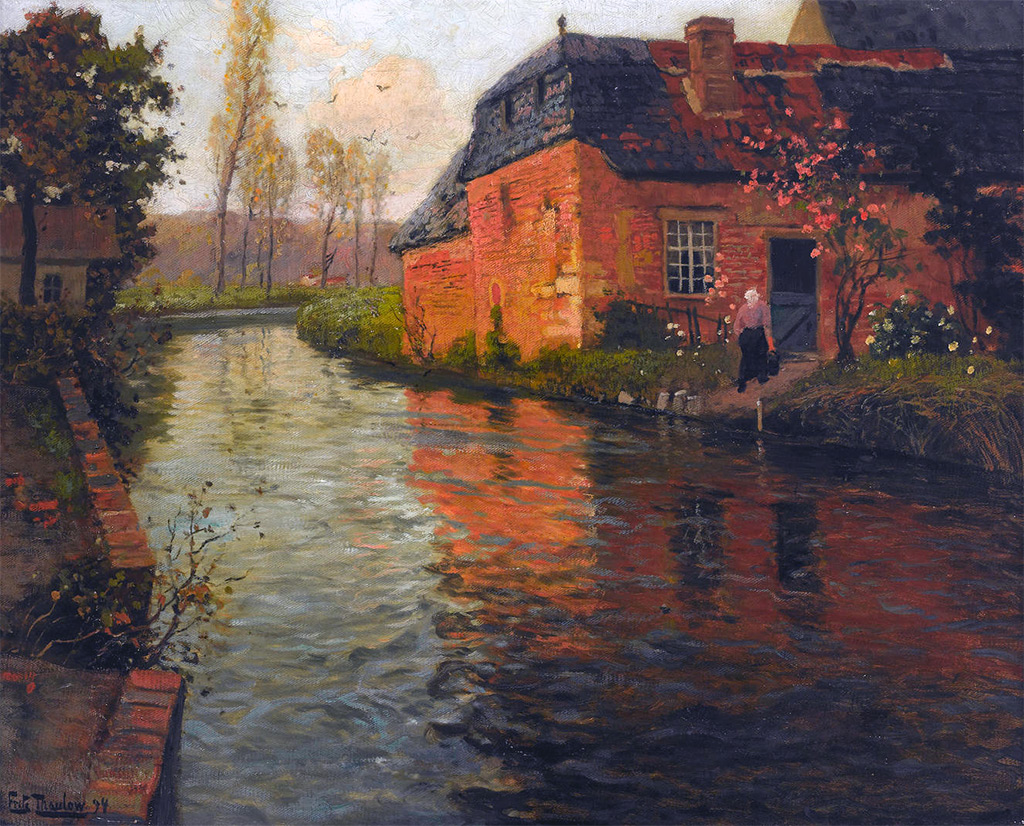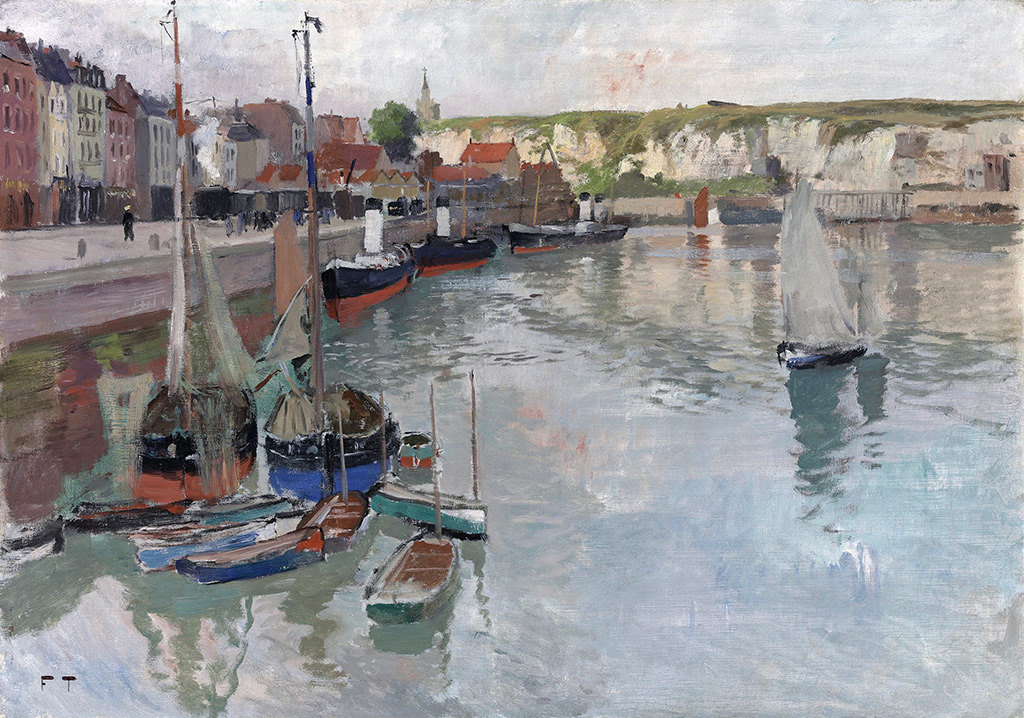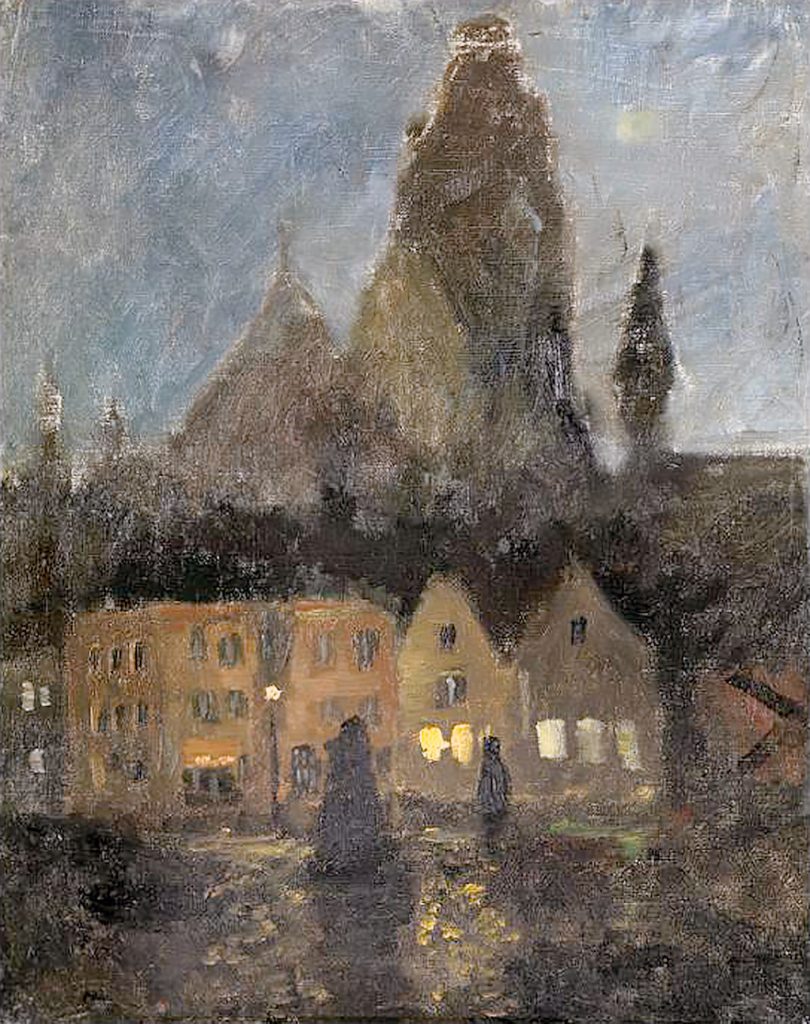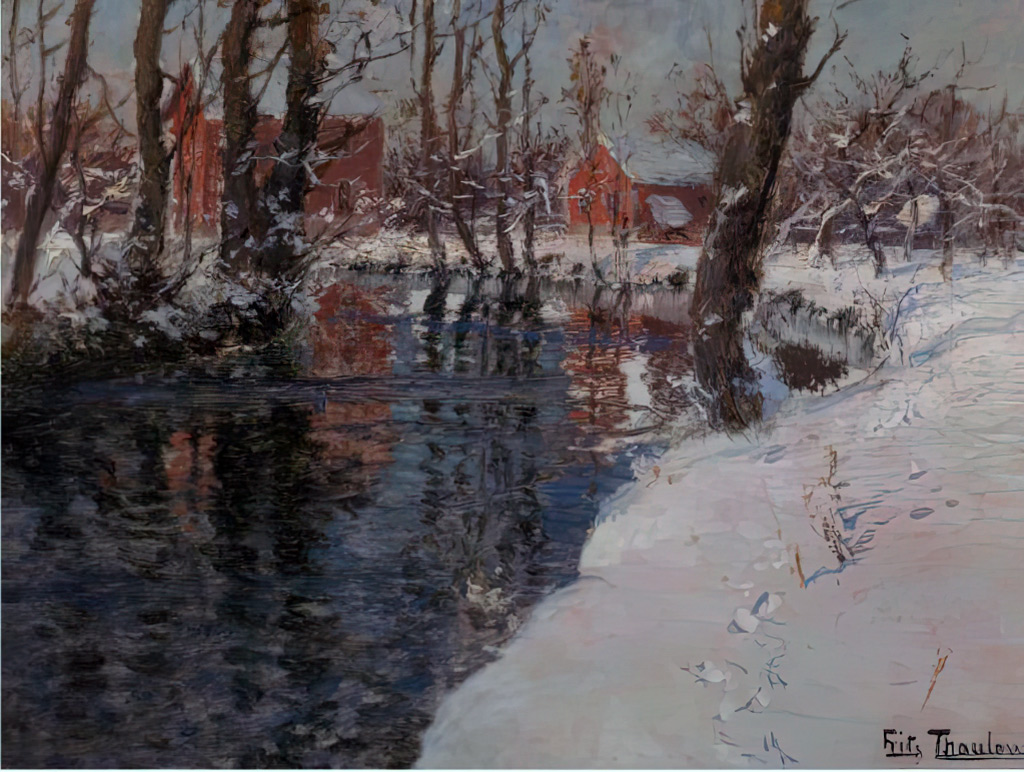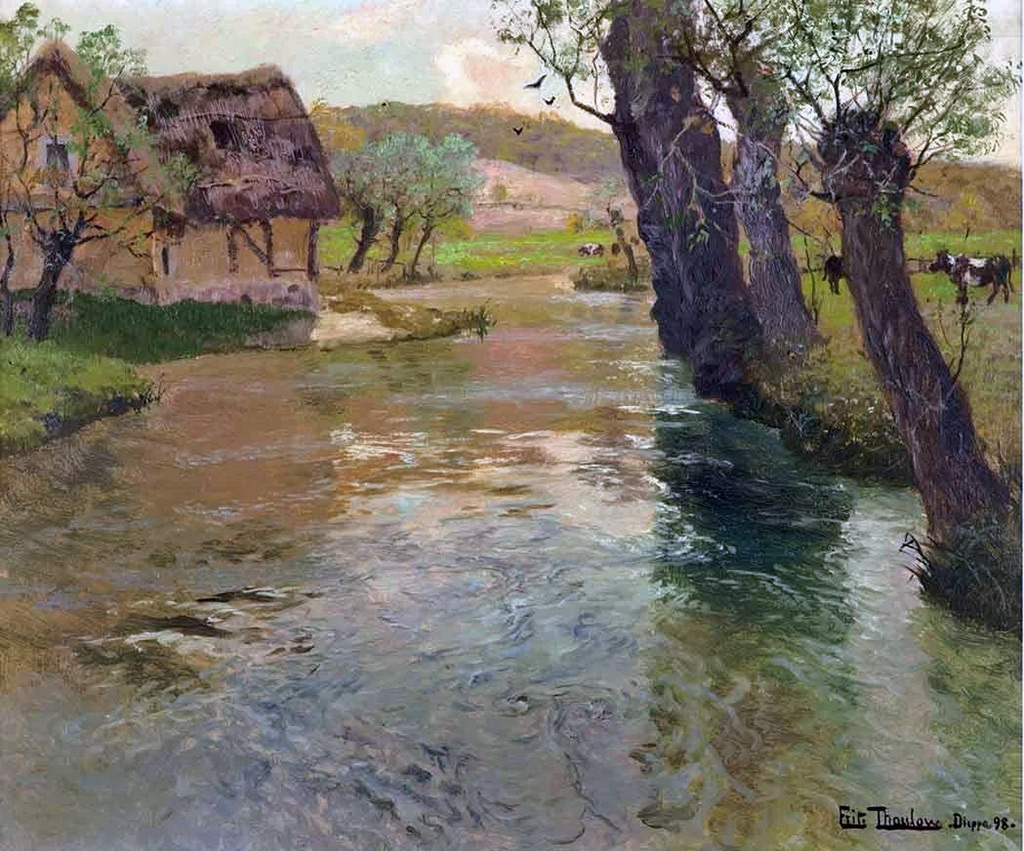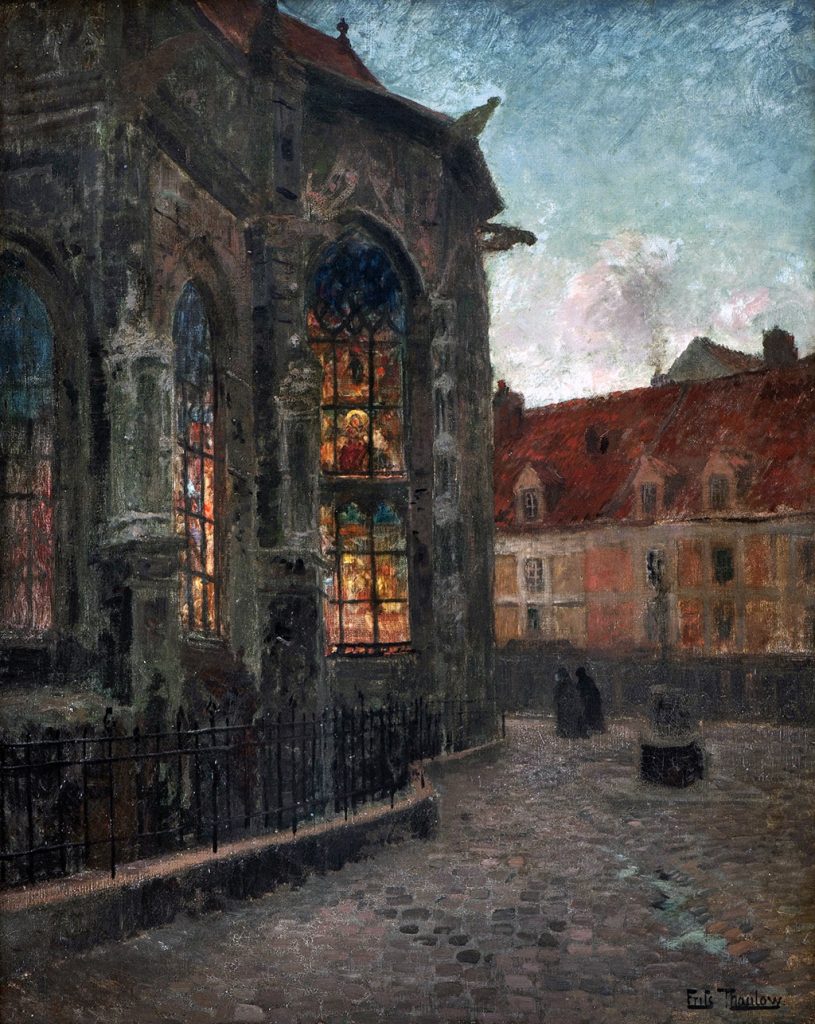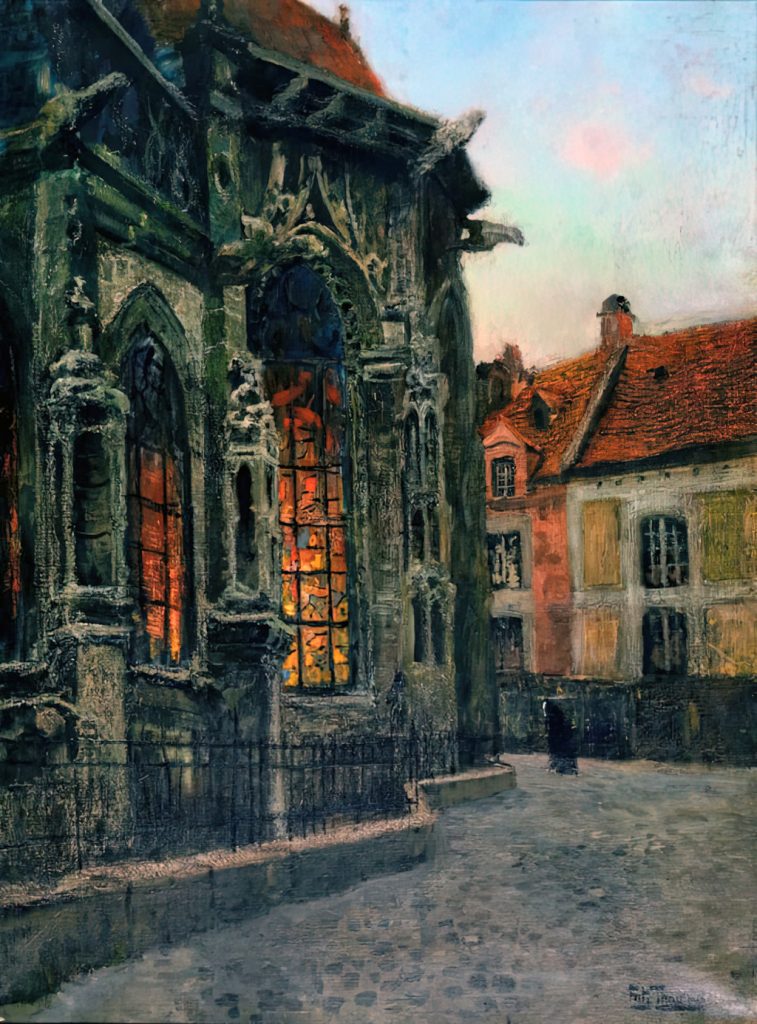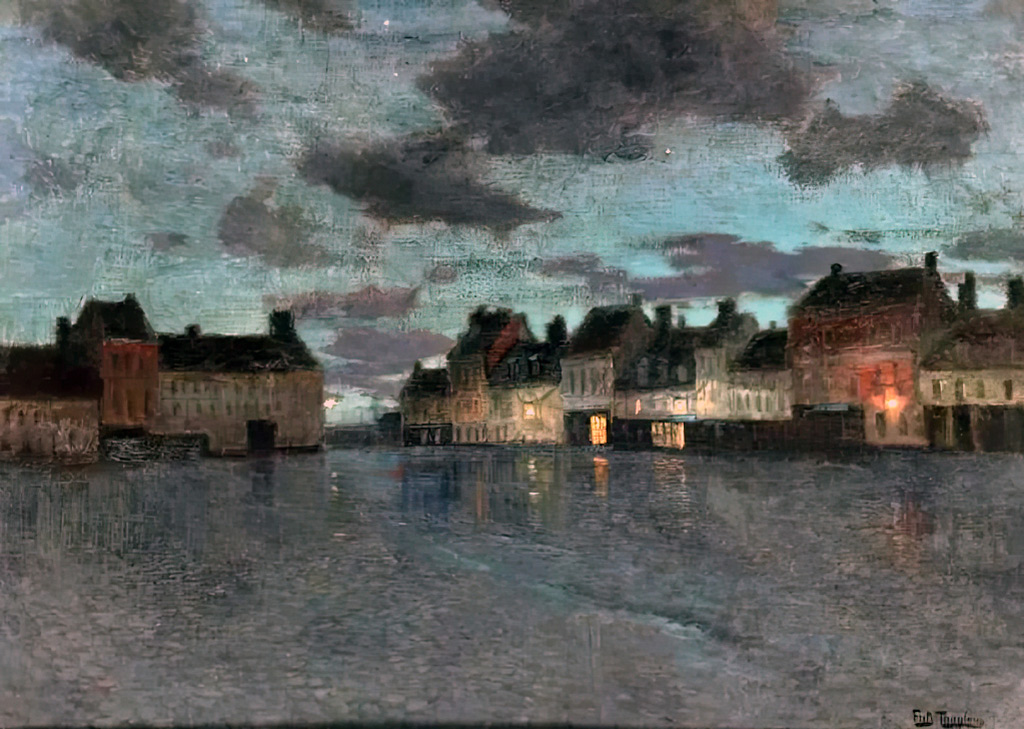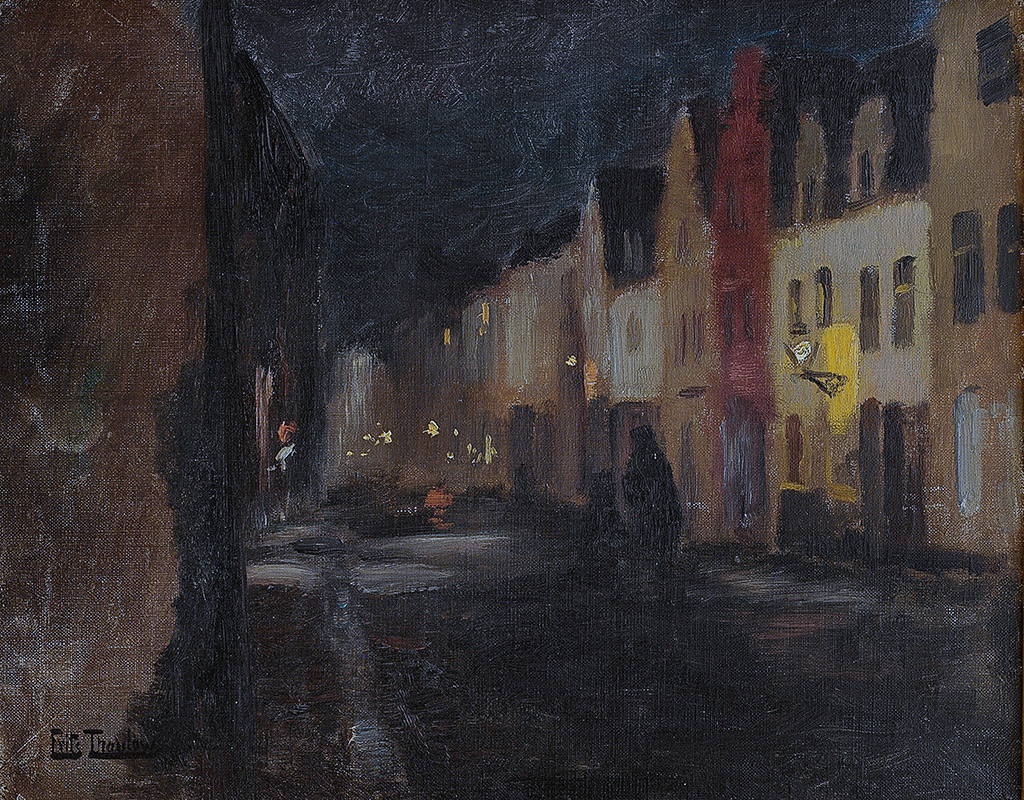 Ancourt
Ancourt is a small village (population: 675) which is located to the South-West of Dieppe.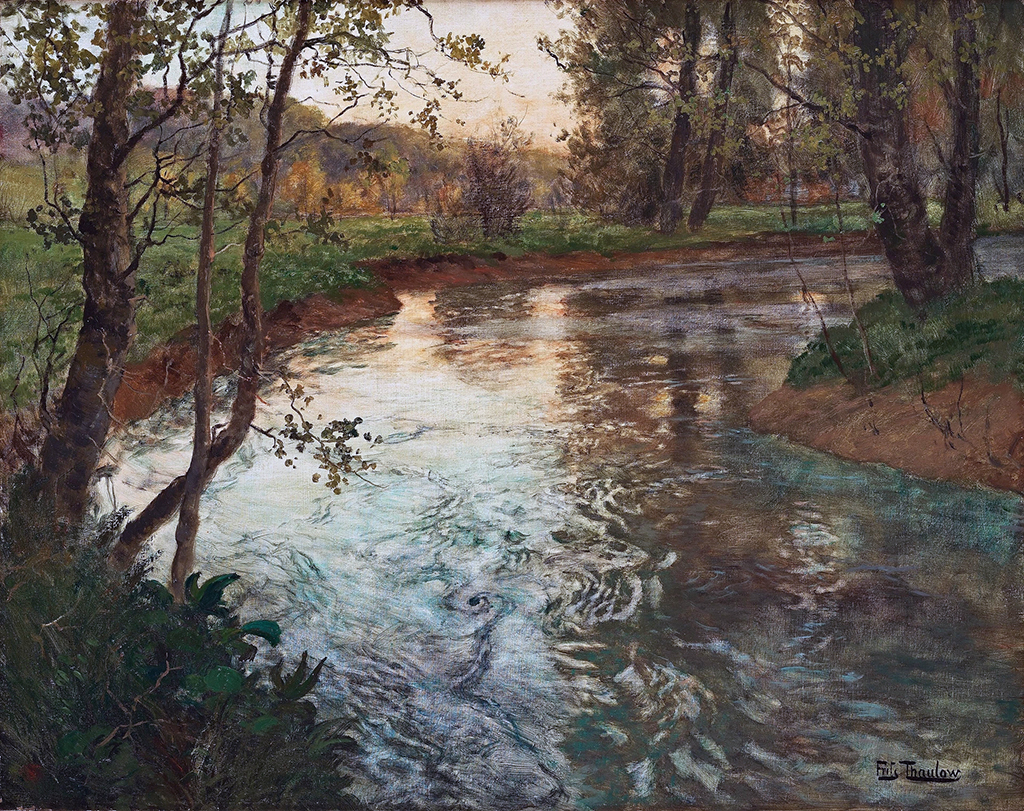 Arques-la-Bataille
The town of Arques-la-Bataille (population: 2,700) is located close to Dieppe towards the South (inland). It's a town dominated by the ruins of a major castle.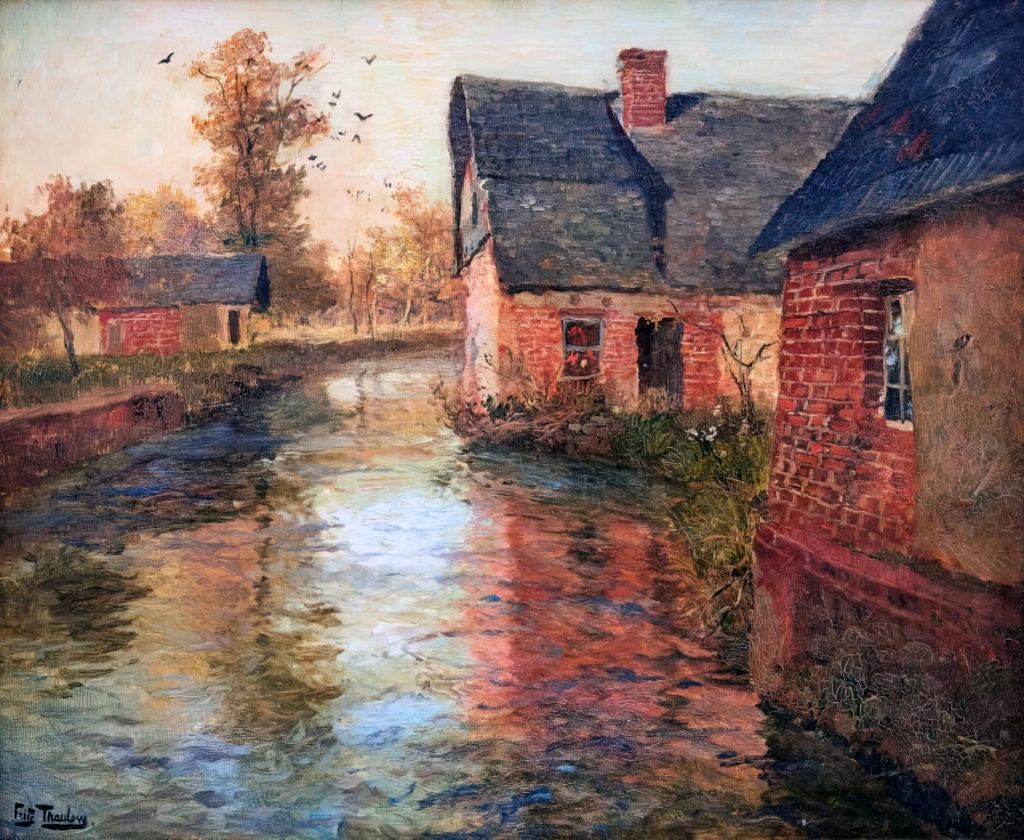 Berneval-le-Grand
The village of Berneval-le-Grand (population: 1,400) lies to the North-East of Dieppe. The village has merged in 2016 with neighbouring villages to form the town of Petit-Caux.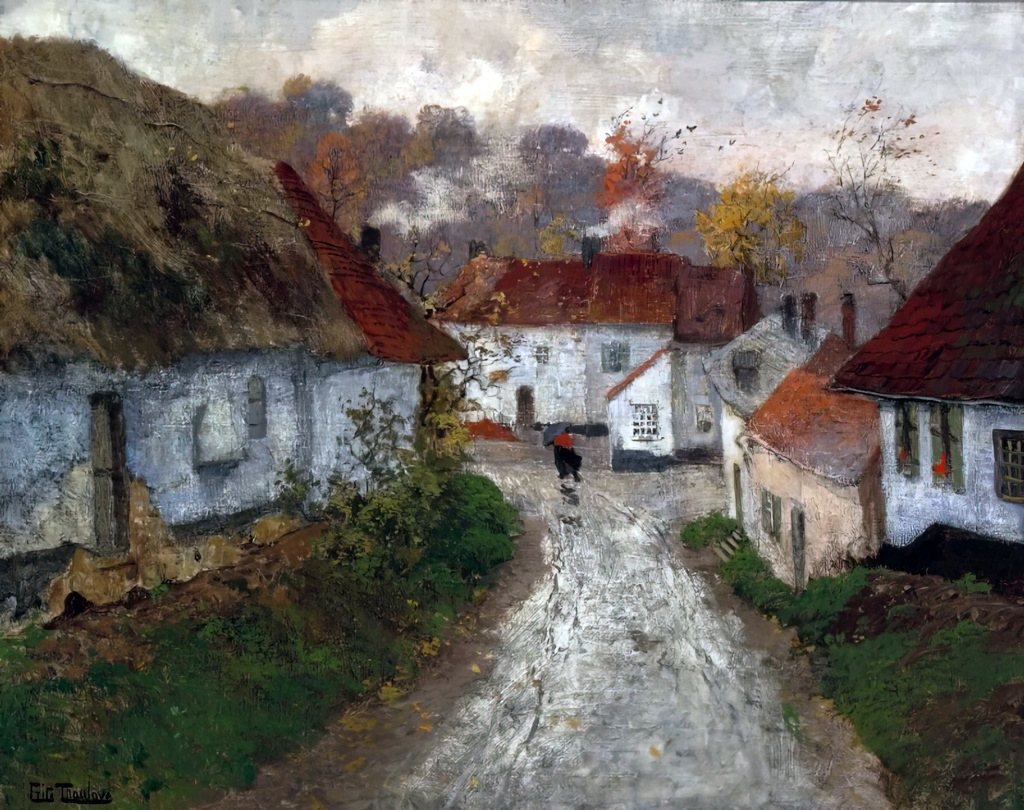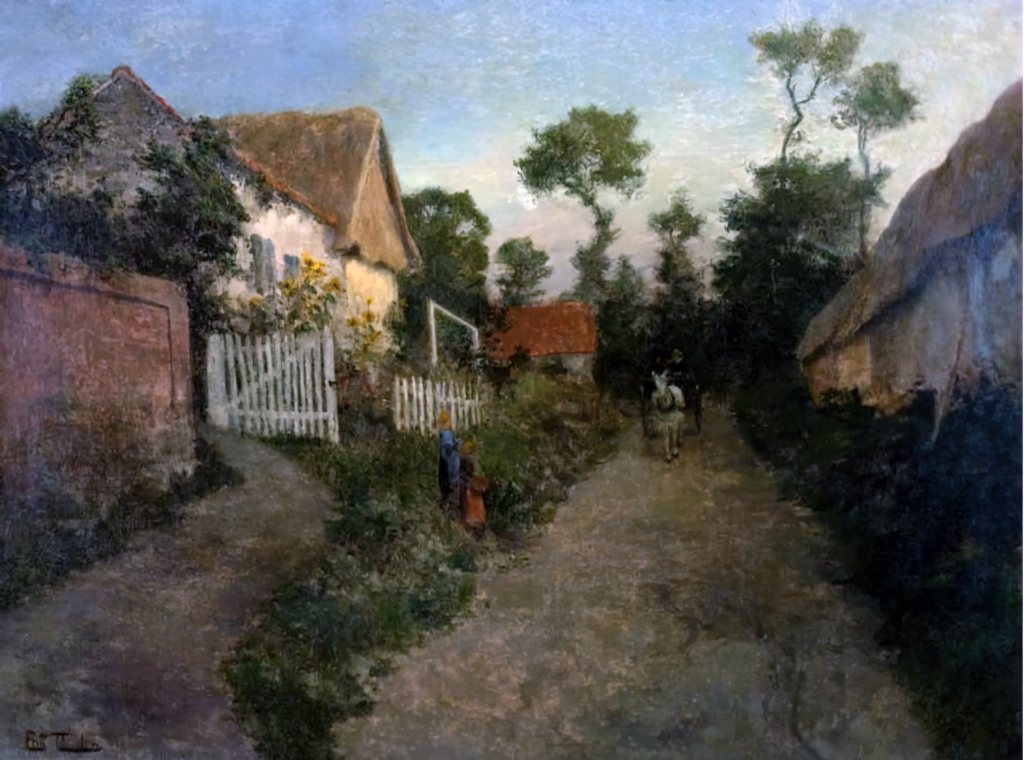 Hautot-sur-Mer
Hautot-sur-Mer (population: 1,950) is an immediate suburb of Dieppe, located to the South-West along the coast.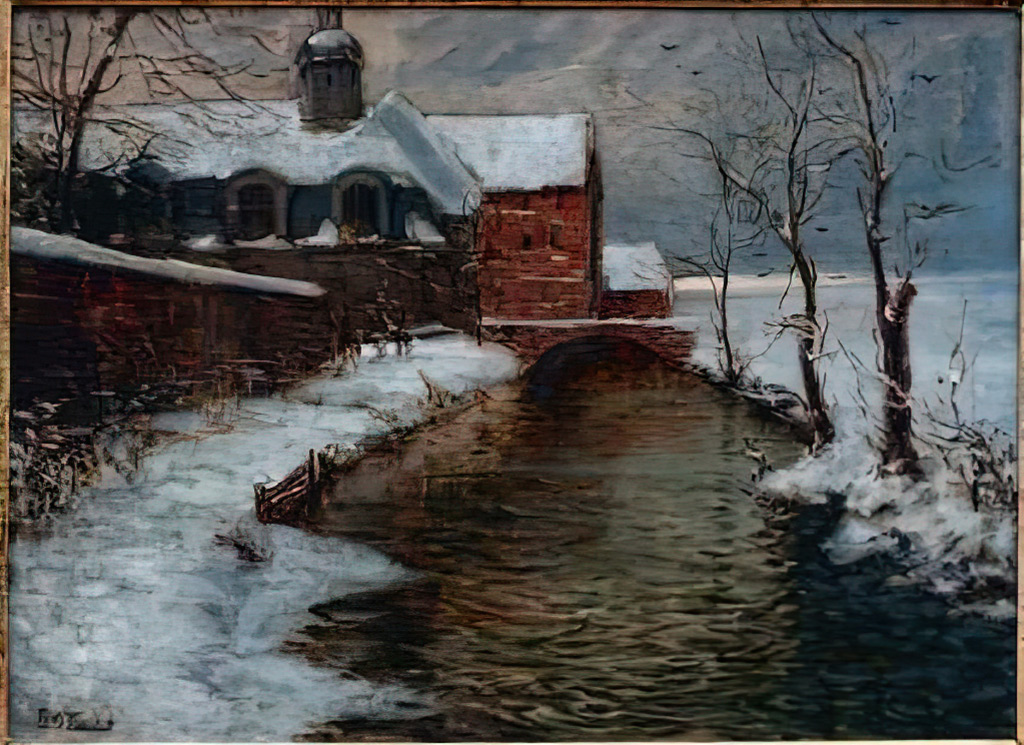 NOTE: Appeville is a district of Hautot.
Manehouville
Manehouville (population: 220) is a small village located to the South of Dieppe.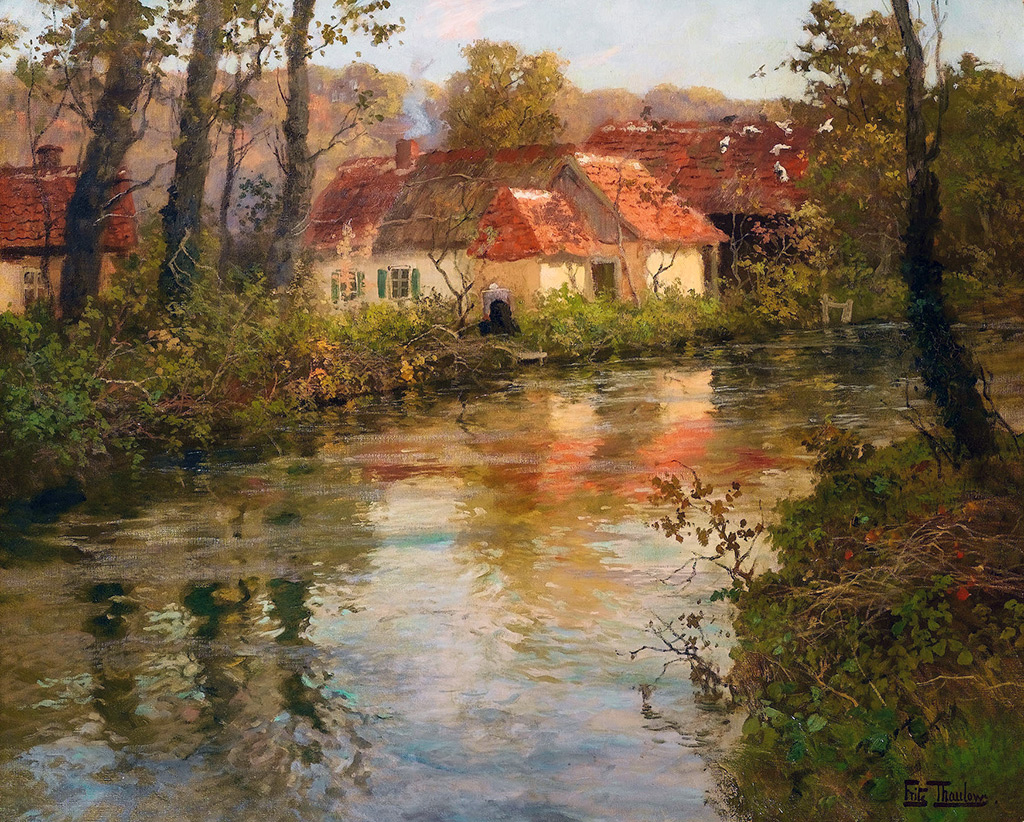 Thaulow painted a lot in Dieppe and other places in France, which will all be featured eventually on this site. A link "⇠" will appear below.
Brittany
Hauts de France

Abbeville
Montreuil-sur-Mer

Normandy
Nouvelle-Aquitaine
Dieppe in Normandy was a popular place for artists to come and apply their art. Here is a list, non exhaustive, of the artists that painted in Dieppe.
A link ("⇠") to the artist's works will appear when published (a "*" indicates that the artist did not work directly in Dieppe, instead worked in nearby villages):
NOTE: You can subscribe to our new articles by entering your email address in the box on the right column (or at the very bottom of this article) and clicking on the button "Subscribe".

You will need to check your incoming emails and validate your subscription. If you can't see an email from us, check your Spam folder. Without validating your email address, you will not get notifications from us. WE WILL NEVER GIVE YOUR EMAIL ADDRESSES TO ANYONE!
Related Posts
96

Eva Gonzales (1849 – 1883) was a French Impressionist painter. She was born in Paris and became introduced to sophisticated literary and art circles at an early age by her father, writer Emmanuel Gonzales. Here are her works for the city of Dieppe, Normandy.

95

Theodore Earl Butler, (1861–1936) was an American impressionist painter. He was born in Columbus, Ohio, and moved to Paris to study art. He befriended Claude Monet in Giverny, and married his stepdaughter, Suzanne Hoschedé. After her death he married her sister, Marthe Hoschede. Butler was a founding member of the…

95

Jules Emile Elisee Maclet (1881–1962) was a French Impressionist painter, particularly known for his views of Montmartre. Maclet was born the son of a gardener and a laundress at Lihons in the Santerre region in Picardy. His family was poor and he began work very young as an assistant to…

95

Pierre-Auguste Renoir (1841 – 1919) was a French artist who was a leading painter in the development of the Impressionist style. Here are his works for Dieppe and its surroundings in Normandy.