This page forms part of a series of pages dedicated to the many artists who painted in Dieppe. A full list of all the artists with a link to their works can be found at the bottom of this page.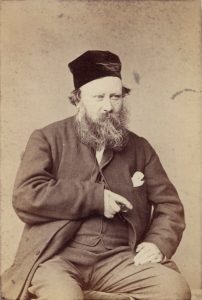 Movement(s): –
John Burgess Junior (1814 – 1874) was a British artist.
He was part of the Burgess dynasty of artists; son of John Cart Burgess (an English watercolour painter of flowers and landscapes, and an author of two books on art technique) and Charlotte Smith (a talented sculptress and silver medal winner at the Royal Academy).
No further bio information could be found.
NOTE: Click on any image below for a bigger version (no new window will open).
NOTE: A black box like this one, means that there is an explanation text about today's situation of the painting above it.
NOTE: Click on this photo icon
anywhere below a painting to see a photo of what the area looks like today.
NOTE: A blue box like this one, means there is an explanation or a note.
TODAY: The Castle of Dieppe still exists, and is the most visible point of interest of the city, since it's perched high upon the cliffs overlooking the city.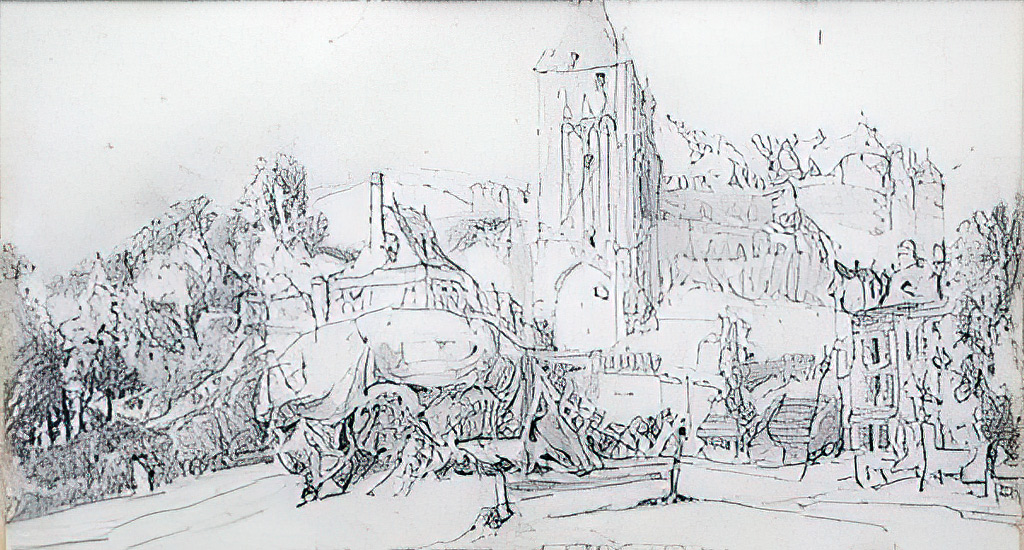 Burgess painted several places in France, which will be featured eventually on this site.
A link "⇠" to those cities will appear below when published.
Bourgogne Franche-Comte (Burgundy)
Brittany
Centre-Val de Loire
Normandy
Dieppe in Normandy was a popular place for artists to come and apply their art. Here is a list, non exhaustive, of the artists that painted in Dieppe.
A link ("⇠") to the artist's works will appear when published (a "*" indicates that the artist did not work directly in Dieppe, instead worked in nearby villages):
NOTE: You can subscribe to our new articles by entering your email address in the box on the right column (or at the very bottom of this article) and clicking on the button "Subscribe".

You will need to check your incoming emails and validate your subscription. If you can't see an email from us, check your Spam folder. Without validating your email address, you will not get notifications from us. WE WILL NEVER GIVE YOUR EMAIL ADDRESSES TO ANYONE!
Related Posts