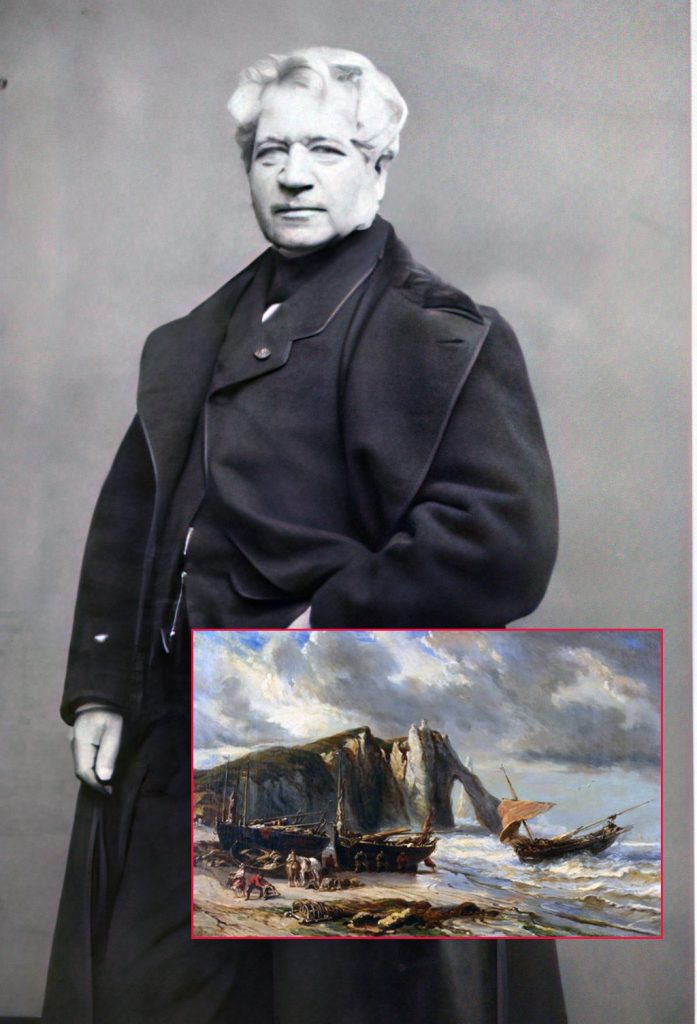 Eugene Louis Gabriel Isabey was a French painter, lithographer and watercolorist in the Romantic style. He was born to Jean-Baptiste Isabey, a well known painter who enjoyed the patronage of the Imperial Family.
Originally, he wanted to be a sailor, but his father insisted that he study painting; a turnabout from the usual situation where the family opposes an artistic career in favor of something more practical. He favored historical paintings, genre scenes and landscapes, but also executed numerous canvases depicting storms and shipwrecks; possibly reflecting his own thwarted career plans.
He painted extensively in Normandy. Here are his paintings for Etretat.