This page forms part of a series of pages dedicated to the many artists who worked in Dieppe. A full list of all the artists with a link to their works can be found at the bottom of this page.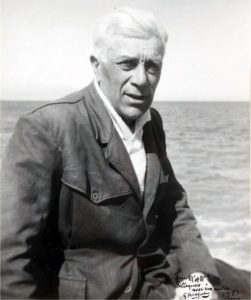 George Braque (1882 – 1963) was a major 20th-century French painter, collagist, draughtsman, printmaker and sculptor. His most notable contributions were in his alliance with Fauvism from 1905, and the role he played in the development of Cubism. Braque's work between 1908 and 1912 is closely associated with that of his colleague Pablo Picasso. Their respective Cubist works were indistinguishable for many years, yet the quiet nature of Braque was partially eclipsed by the fame and notoriety of Picasso.
Georges Braque was born on 13 May 1882 in Argenteuil, Val-d'Oise. He grew up in Le Havre and trained to be a house painter and decorator like his father and grandfather. However, he also studied artistic painting during evenings at the Ecole superieure d'art et design Le Havre-Rouen, previously known as the Ecole supérieure des Arts in Le Havre, from about 1897 to 1899. In Paris, he apprenticed with a decorator and was awarded his certificate in 1902. The next year, he attended the Academie Humbert, also in Paris, and painted there until 1904. It was here that he met Marie Laurencin and Francis Picabia.
Braque's earliest works were impressionistic, but after seeing the work exhibited by the artistic group known as the "Fauves" (Beasts) in 1905, he adopted a Fauvist style. The Fauves, a group that included Henri Matisse and Andre Derain among others, used brilliant colors to represent emotional response. Braque worked most closely with the artists Raoul Dufy and Othon Friesz, who shared Braque's hometown of Le Havre, to develop a somewhat more subdued Fauvist style. In 1906, Braque traveled with Friesz to L'Estaque, to Antwerp, and home to Le Havre to paint.
Beginning in 1909, Braque began to work closely with Pablo Picasso who had been developing a similar proto-Cubist style of painting. At the time, Pablo Picasso was influenced by Gauguin, Cézanne, African masks and Iberian sculpture while Braque was interested mainly in developing Cézanne's ideas of multiple perspectives.
During the period between the wars, Braque exhibited a freer, more relaxed style of Cubism, intensifying his color use and a looser rendering of objects. However, he still remained committed to the cubist method of simultaneous perspective and fragmentation. In contrast to Picasso, who continuously reinvented his style of painting, producing both representational and cubist images, and incorporating surrealist ideas into his work, Braque continued in the Cubist style, producing luminous, other-worldly still life and figure compositions. By the time of his death in 1963, he was regarded as one of the elder statesmen of the School of Paris, and of modern art.
Click here to read Braque's full bio on Wikipedia.
NOTE: Click on any image below for a bigger version (no new window will open).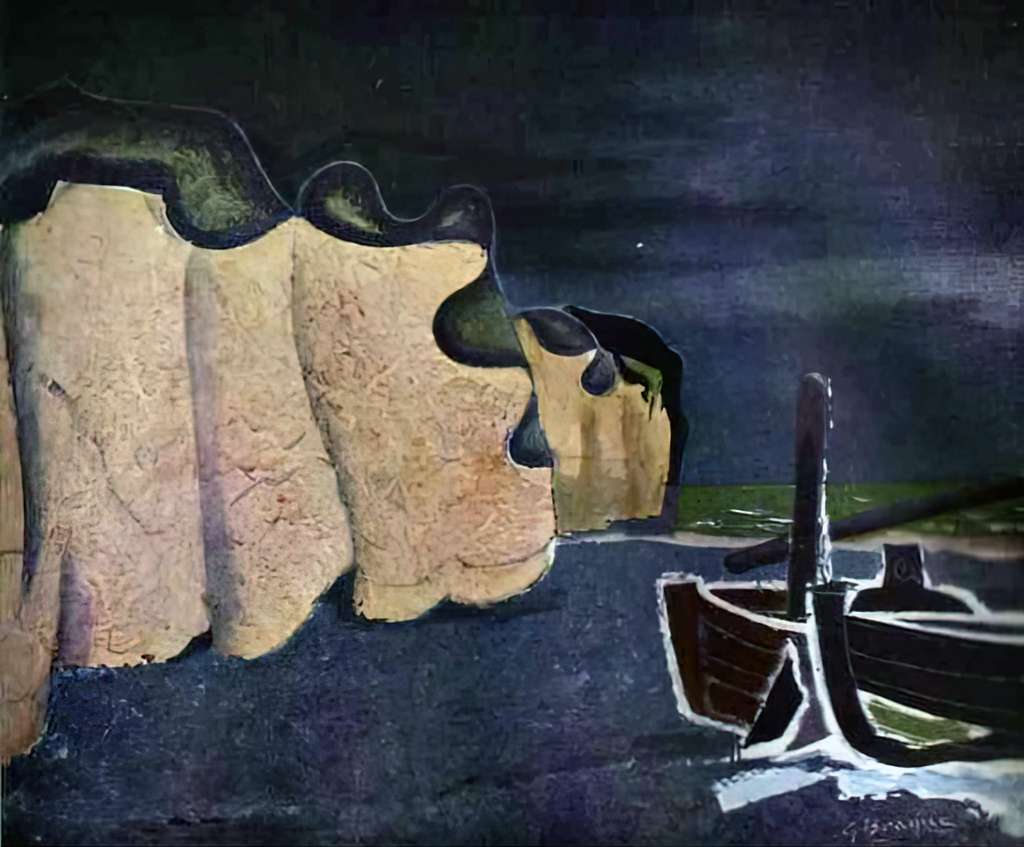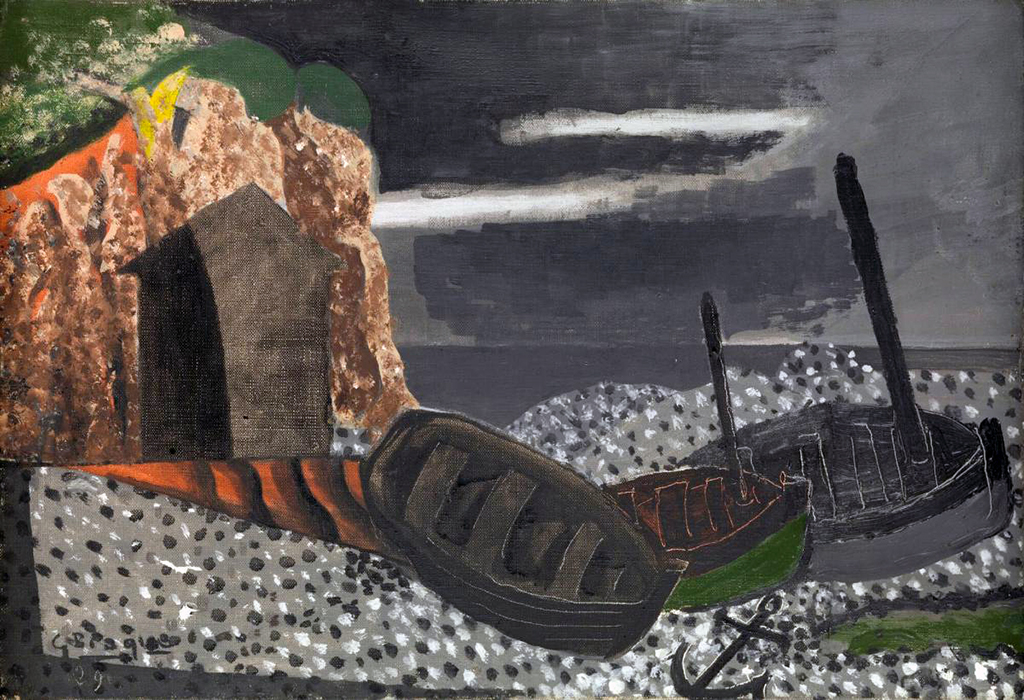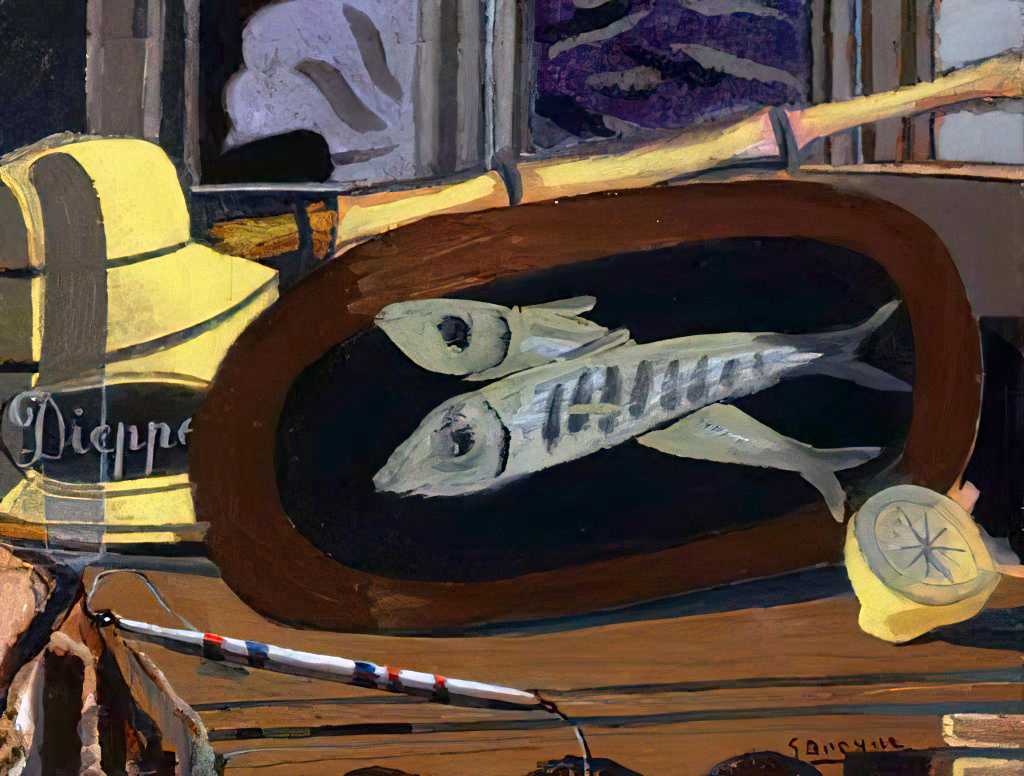 Varengeville-sur-Mer
The village of Varengeville-sur-Mer (population: 1,000) lies next to Pourville, a bit further East from Dieppe along the coast. It was a popular place for artists.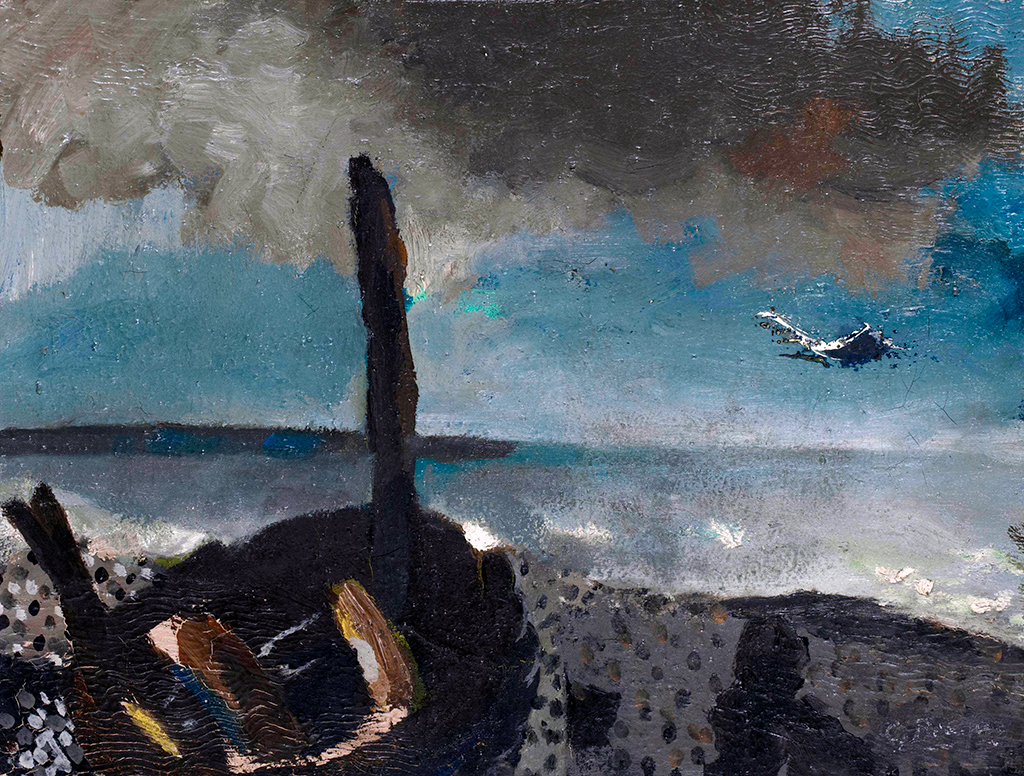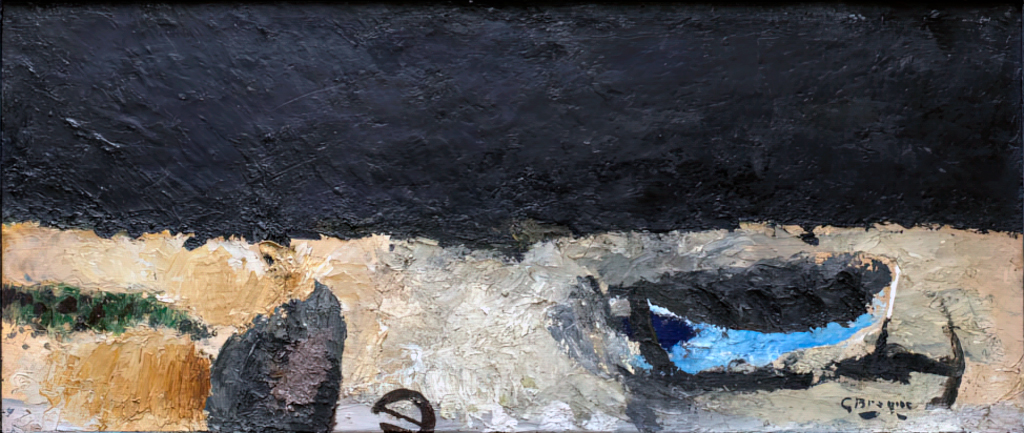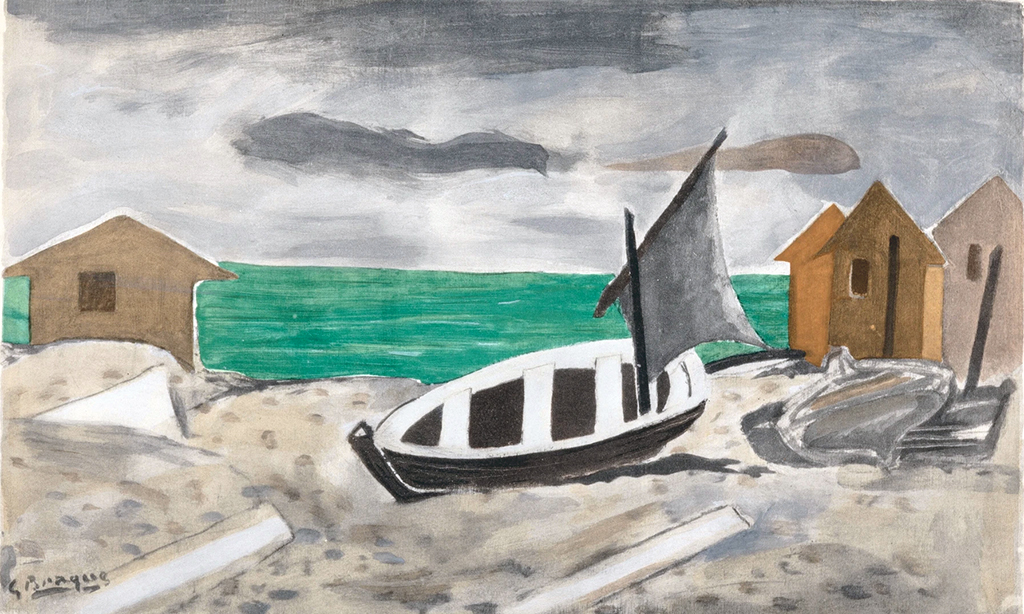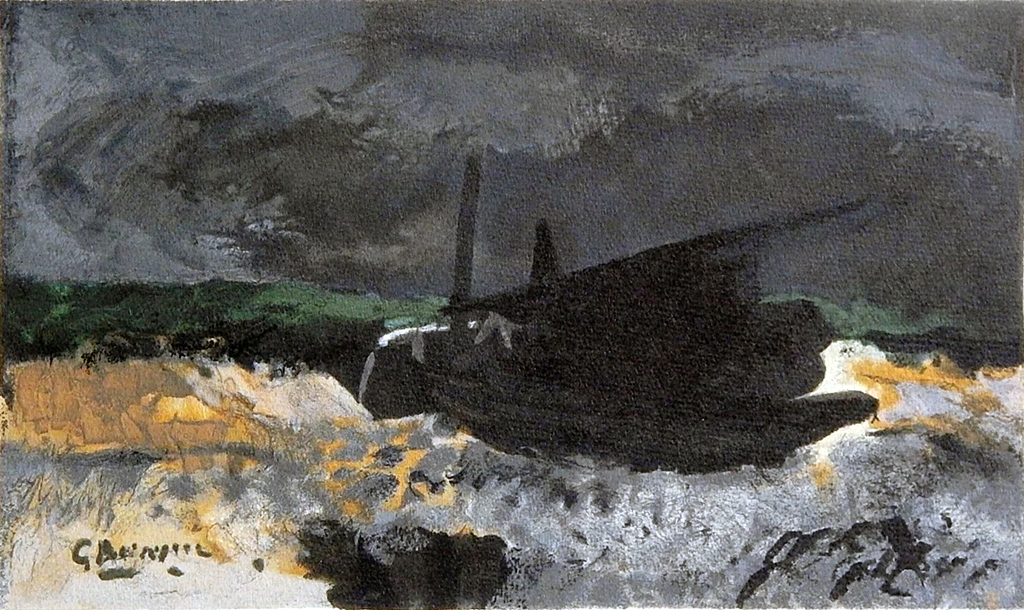 George Braque spent most of his time in Normandy and in Marseille. Here are all the places he painted in (a link "⇠" to his works will appear when published):
Normandy
Provence-Alpes-Cote d'Azur
Dieppe in Normandy was a popular place for artists to come and apply their art. Here is a list, non exhaustive, of the artists that painted in Dieppe.
A link ("⇠") to the artist's works will appear when published (a "*" indicates that the artist did not work directly in Dieppe, instead worked in nearby villages):
NOTE: You can subscribe to our new articles by entering your email address in the box on the right column (or at the very bottom of this article) and clicking on the button "Subscribe".

You will need to check your incoming emails and validate your subscription. If you can't see an email from us, check your Spam folder. Without validating your email address, you will not get notifications from us. WE WILL NEVER GIVE YOUR EMAIL ADDRESSES TO ANYONE!
Related Posts
89

Albert Marquet was a French painter, associated with the Fauvist movement. He initially became one of the Fauve painters and a lifelong friend of Henri Matisse. Marquet subsequently painted in a more naturalistic style, primarily landscapes, but also several portraits and, between 1910 and 1914, several female nude paintings. He…

85

George Braque (1882 1963) was a major 20th-century French painter. His most notable contributions were in his alliance with Fauvism from 1905, and the role he played in the development of Cubism. Braque's work is closely associated with that of his colleague Pablo Picasso. Here is his one painting we…

84

Othon Friesz, a Le Havre born artist and lifelong friend of Raoul Dufy, painted between Normandy and Paris. Here are his (few) works we found which he made in Dieppe, Normandy.

84

William Callow was an English landscape painter, engraver and water colourist. He travelled extensively in France, the Netherlands, Belgium, Germany, Switzerland and Italy, had a large number of pupils, and enjoyed favour with the royal family. Here are his paintings he made in Dieppe, Normandy.