This page forms part of a series of pages dedicated to the many artists who painted in Le Havre. A full list of all the artists with a link to their works can be found at the bottom of this page.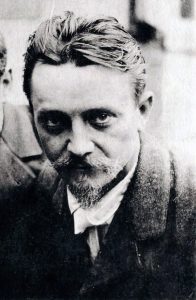 Movements: –
Felix Edouard Vallotton (1865 – 1925) was a Swiss and French painter and printmaker associated with the group of artists known as Les Nabis. He was an important figure in the development of the modern woodcut. He painted portraits, landscapes, nudes, still lifes, and other subjects in an unemotional, realistic style.
He developed a simpler style during his association with Les Nabis during the 1890s, and produced woodcuts which brought him international recognition. He was also active as a writer.
He published art criticism during the 1890s, and his novel La Vie meurtriere (The Murderous Life) was published posthumously.
Vallotton was born into a conservative middle-class family in Lausanne, the third of four children. His father owned a pharmacy, and later purchased a chocolate factory. His mother, Emma, was the daughter of a furniture craftsman. His family environment was warm but strict, in the Swiss Protestant tradition.
Click here to read Vallotton's full bio on Wikipedia.
NOTE: Click on the image below for a bigger version (no new window will open).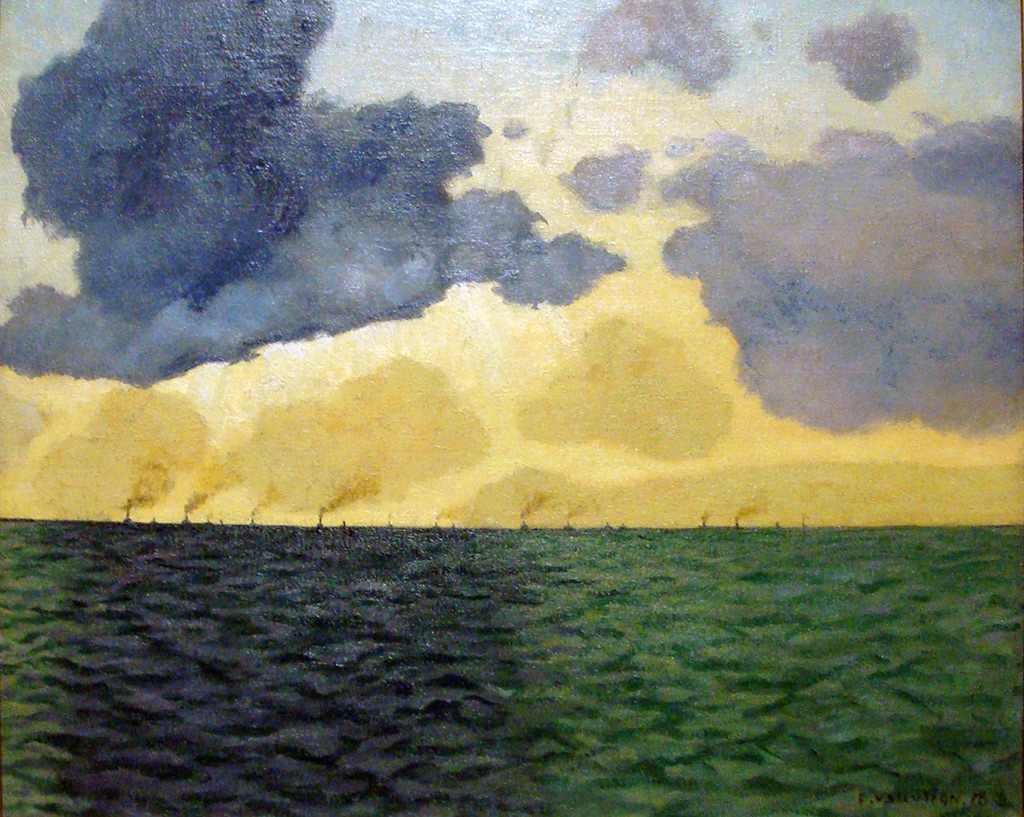 NOTE: The painting can be seen in the Le Havre MuMa museum.
Valloton had a studio in Honfleur, so he painted quite a lot in Normandy. Here are the places he painted in France (links "⇠" to his works will follow below when published):
Bourgogne-Franche-Comte (Burgundy)
Brittany

Dinan
Locquirec
Ploumanach
Tregastel

Normandy
Nouvelle-Aquitaine
Pays de la Loire
Provence-Alpes-Cote d'Azur
Here are the painters/artists who painted in Le Havre (a "*" indicates that the artist did not worked directly in Le Havre itself, instead worked closeby, a link "⇠" to the artist's works will appear below when published):
NOTE: You can subscribe to our new articles by entering your email address in the box on the right column (or at the very bottom of this article) and clicking on the button "Subscribe".

You will need to check your incoming emails and validate your subscription. If you can't see an email from us, check your Spam folder. Without validating your email address, you will not get notifications from us. WE WILL NEVER GIVE YOUR EMAIL ADDRESSES TO ANYONE!
Related Posts
97

Jules Achille Noël, born Louis Assez Noël (1815-1881) was a French landscape and maritime painter who worked primarily in Brittany and Normandy. His style was compared to Eugène Isabey and he won the praise of Baudelaire. Here are his works dealing with the city of Le Havre.

97

Alexander Beggrov, a Russian artist/painter, who travelled all over the world for the Russian Navy. He only painted one painting in Le Havre.

96

Gaston Bruelle (1849 - 1884) was a French painter of mostly marine paintings. Bruelle was a student of Jules Noel and exhibited in the "salon de la Societe des Artistes Francais" from 1869 to 1881. He also contributed to the weekly paper "Le Yacht" in 1993 with 8 paintings illustrating…

96

Edouard-Marie Adam, a French artist who lived a large part of his life in Le Havre and specialised in painting ships. Here are but a few of his paintings he made in Le Havre.