This page forms part of a series of pages dedicated to the many artists who painted in Le Havre. A full list of all the artists with a link to their works can be found at the bottom of this page.
James (Wilson) Morrice is a Canadian artist who followed the Post-Impressionist movement. Although born in Montreal, Canada, he lived most of his life in Paris, France, the city where he studied art.
He travelled extensively in Europe and North Africa. In Tangiers, Morocco, he even shared an apartment with Henri Matisse. After WWI, he went to Algeria where he painted with Albert Marquet. He died young (58 years) in Tunis.
Click here to read Morrice's bio on Wikipedia.
NOTE: Click on the image below for a bigger version (no new window will open).
NOTE: A black box like this one, means that there is an explanation text about today's situation of the painting above it.
NOTE: Click on this photo icon
anywhere below a painting to see a photo of what the area looks like today.
NOTE: A blue box like this one, means there is an explanation or a note.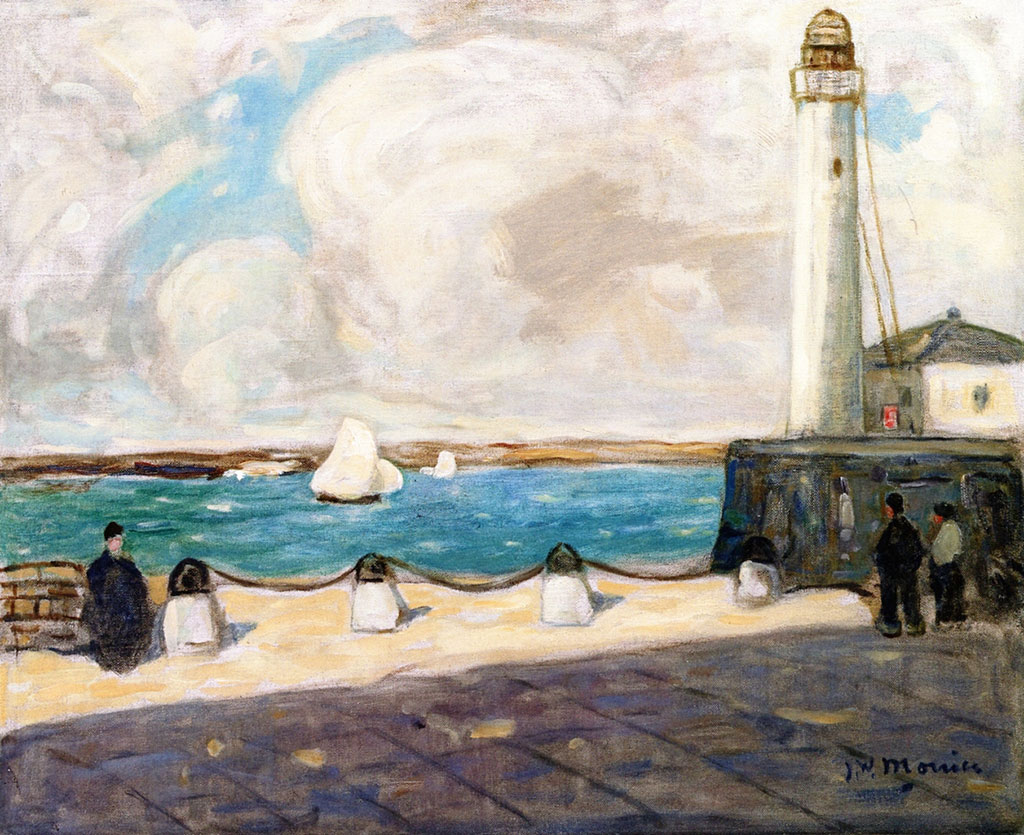 NOTE: Today there's still a lighthouse in Le Havre, but it was changed after the Germans blew it up at the end of WWII.
He painted several other places in Normandy, which will be featured eventually on this site. A link to those cities will appear here.
Here are the painters/artists who painted in Le Havre (a "*" indicates that the artist did not worked directly in Le Havre itself, instead worked closeby, a link "⇠" to the artist's works will appear below when published):
NOTE: You can subscribe to our new articles by entering your email address in the box on the right column (or at the very bottom of this article) and clicking on the button "Subscribe".

You will need to check your incoming emails and validate your subscription. If you can't see an email from us, check your Spam folder. Without validating your email address, you will not get notifications from us. WE WILL NEVER GIVE YOUR EMAIL ADDRESSES TO ANYONE!
Related Posts