This page forms part of a series of pages dedicated to the many artists who painted in Le Havre. A full list of all the artists with a link to their works can be found at the bottom of this page.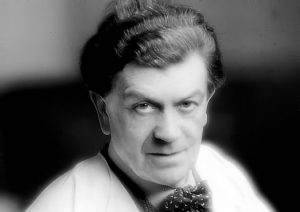 Movement(s): Fauvism, Post Impressionism
Othon Friesz was a French painter who was born in Le Havre (the son of a long line of shipbuilders and sea captains) where he went to school with Raoul Dufy who became a lifelong close friend. They both went to the same school in Le Havre, and later they went together to Paris for art school.
Othon Friesz, full name Achille-Emile Othon Friesz (1879 – 1949), was born in Le Havre, the son of a long line of shipbuilders and sea captains. He went to school in his native city. It was while he was at the Lycée that he met his lifelong friends Raoul Dufy, Rene de Saint-Delis and Rene's younger brother, Henri Saint-Delis.
He, Rene, Henri and Dufy studied at the Le Havre School of Fine Arts in 1895-96 and then went to Paris together for further study. In Paris, Friesz met Henri Matisse, Albert Marquet, and Georges Rouault. Like them, he rebelled against the academic teaching of Bonnat and became a member of the Fauves, exhibiting with them in 1907. The following year, Friesz returned to Normandy and to a much more traditional style of painting, since he had discovered that his personal goals in painting were firmly rooted in the past.
He opened his own studio in 1912 and taught until 1914 at which time he joined the army for the duration of the war. He resumed living in Paris in 1919 and remained there, except for brief trips to Toulon and the Jura Mountains, until his death in 1949.
His paintings followed the Post-Impressionism and Fauvism movements.
Click here to read Friesz's full bio on Wikipedia.
NOTE: Click on any image below for a bigger version (no new window will open).
NOTE: A black box like this one, means that there is an explanation text about today's situation of the painting above it.
NOTE: Click on this photo icon
anywhere below a painting to see a photo of what the area looks like today.
NOTE: A blue box like this one, means there is an explanation or a note.
NOTE: The port entrance is still in the same spot, but the entrance has become much wider to accommodate the enormous container ships.
NOTE: The "Bassin du Roy" still exists today and is used predominantly by small coastal fishing boats. And today, there still is a bridge dividing the "Bassin du Roy".
TODAY: The "Normandy", as the "France", where two of the most well known passenger ships (cruise ships) that came frequently to Le Havre. Today, up to 4 cruise ships arrive daily.
Sainte-Adresse
The city of Sainte-Adresse (population: 7,400) is an immediate suburb of Le Havre and lies to the North/West alongside the coast. It shares the same seaside promenade with Le Havre.
NOTE: The promenade from Le Havre ferry harbour to Sainte-Adresse (Le Havre neighboring city) still remains a center point of the beach area. The trams no longer run the total length of the road, instead they stop at the beginning.
Fontaine-la-Mallet
The town of Fontaine-la-Mallet (population: 2,700) lies to the North of Le Havre and is partially agricultural and partially suburb.
Here are the several places in France where Othon Friesz painted in (a link "⇠" to his works in those cities will appear below when published):
Brittany
Centre-Val de Loire
Nouvelle-Aquitaine
Occitanie
Provence-Alpes-Cote d'Azur

Cap-Brun
Cassis
Saint-Tropez
Toulon
Here are the painters/artists who painted in Le Havre (a "*" indicates that the artist did not worked directly in Le Havre itself, instead worked closeby, a link "⇠" to the artist's works will appear below when published):
NOTE: You can subscribe to our new articles by entering your email address in the box on the right column (or at the very bottom of this article) and clicking on the button "Subscribe".

You will need to check your incoming emails and validate your subscription. If you can't see an email from us, check your Spam folder. Without validating your email address, you will not get notifications from us. WE WILL NEVER GIVE YOUR EMAIL ADDRESSES TO ANYONE!
Related Posts