This page forms part of a series of pages dedicated to the many artists who worked in Le Havre. A full list of all the artists with a link to their works can be found at the bottom of this page.
Lucien Pissarro (1863 – 1944) was a landscape painter, printmaker, wood engraver and designer and printer of fine books. His landscape paintings employ techniques of Impressionism and Neo-Impressionism. Apart from his landscapes he painted a few still lifes and family portraits. Until 1890 he worked in France, but thereafter was based in Britain.
Pissarro was born in Paris. He was the oldest of seven children; the son of Impressionist painter Camille Pissarro and his wife Julie. He studied with his father and—like his siblings Georges and Felix—he spent his formative years surrounded by his father's fellow artists such as Claude Monet and Pierre-Auguste Renoir who frequented the Pissarro home. He was influenced by Georges Seurat and Paul Signac.
He first visited Britain in 1870–71 during the Franco-Prussian War. He returned in 1883–84, and in 1890 settled permanently in London. On 10 August 1892 he married Esther Levi Bensusan in Richmond. While renting a cottage at Epping, Essex on 8 October 1893 their daughter and only child, Orovida Camille Pissarro, was born. Orovida also became an artist. He met Charles Ricketts and Charles Shannon, and contributed woodcuts to their Dial. In 1894 he founded the Eragny Press and with his wife and illustrated and printed books until the press was closed in 1914. In 1897 the family moved to 62 Bath Road in Stamford Brook, Chiswick. In 1903 he designed the typeface Brook Type.
In 1916 Pissarro became a British citizen. While in Britain he was one of the founders of the Camden Town Group of artists. In 1919, he formed the Monarro Group with J.B. Manson as the London Secretary and Theo van Rysselberghe as the Paris secretary, aiming to show artists inspired by Impressionist painters, Claude Monet and Camille Pissarro. The group ceased three years later.
From 1922 to 1937 he painted regularly in the south of France, interspersed with painting expeditions to Derbyshire, south Wales and Essex. He died on 10 July 1944, in Hewood, Dorset.
Click here to read more of Lucien Pissarro's bio on Wikipedia.
NOTE: Click on any image below for a bigger version (no new window will open).
NOTE: To our knowledge, Lucien Pissarro did not paint in Le Havre itself, instead he worked in nearby Harfleur.
Harfleur
Harfleur (population: 8300) is a small city located close to Le Havre on the East. It's a suburb of Le Havre.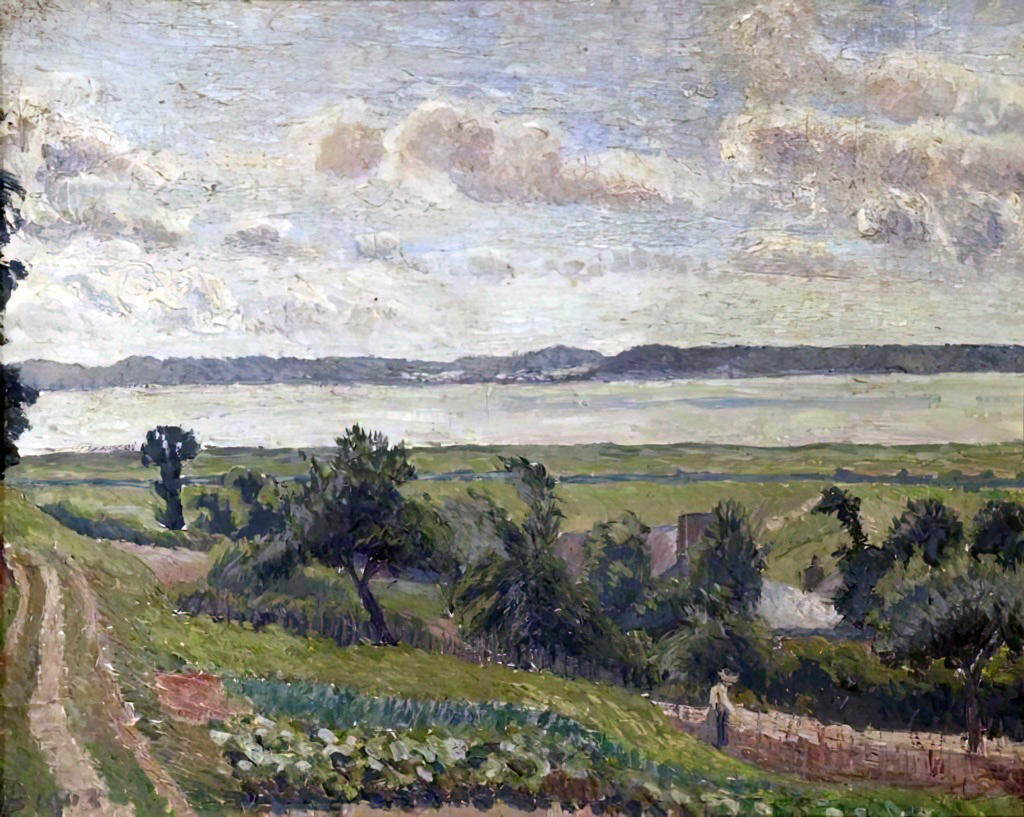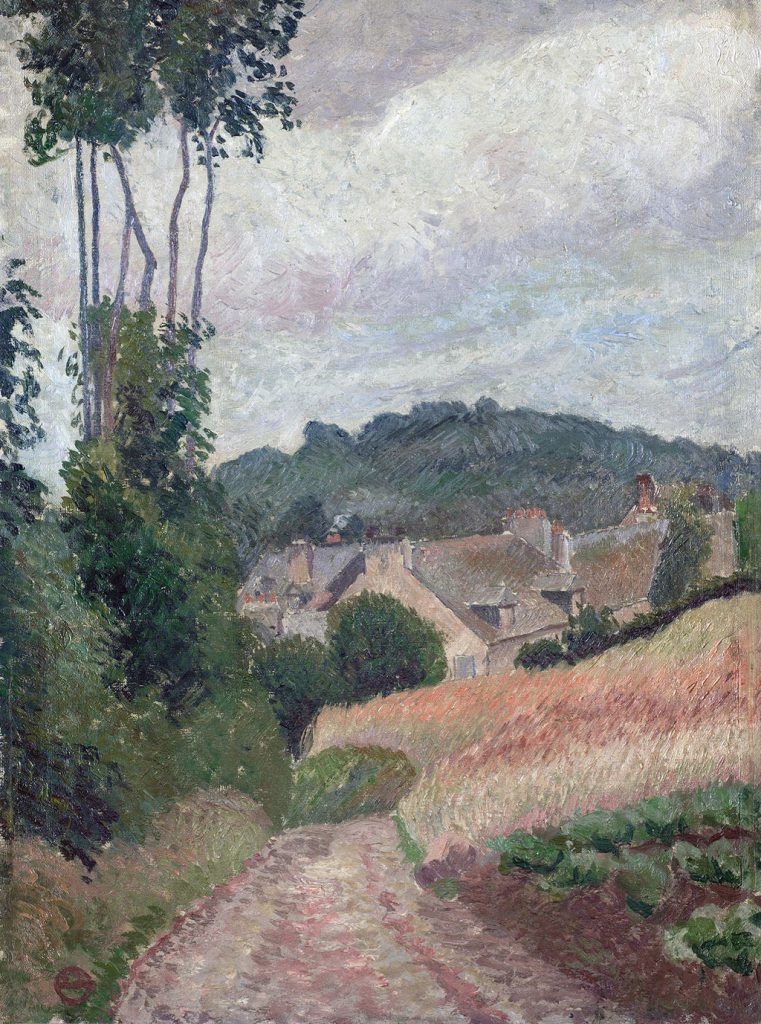 Lucien Pissarro worked a lot in the United Kingdom and in the South of France. Here are the places in France where he painted (a link "⇠" to his works will appear when published):
Brittany
Hauts-de-France
Provence-Alpes-Cote d'Azur

Bormes-les-Mimosas
Cotignac
Le Lavandou
Toulon
Here are the painters/artists who painted in Le Havre (a "*" indicates that the artist did not worked directly in Le Havre itself, instead worked closeby, a link "⇠" to the artist's works will appear below when published):
NOTE: You can subscribe to our new articles by entering your email address in the box on the right column (or at the very bottom of this article) and clicking on the button "Subscribe".

You will need to check your incoming emails and validate your subscription. If you can't see an email from us, check your Spam folder. Without validating your email address, you will not get notifications from us. WE WILL NEVER GIVE YOUR EMAIL ADDRESSES TO ANYONE!
Related Posts