This page forms part of a series of pages dedicated to the many artists who worked in Trouville-sur-Mer. A full list of all the artists with a link to their works can be found at the bottom of this page.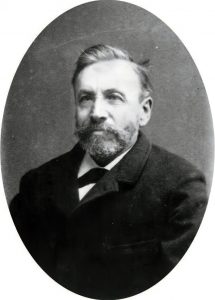 Movement(s): –
Stanislas Victor Edouard Lepine (1835 – 1892) was a French Impressionist painter, known for his landscapes and marine scenes. He was born in 1835 in Caen and began his artistic training at the École des Beaux-Arts. He later studied under the prominent landscape painter, Camille Corot.
Lepine is best known for his peaceful and idyllic landscapes, often depicting the countryside and coastal areas of France. His paintings are characterized by their bright colors and bold brushstrokes, which convey a sense of light and movement. He was particularly drawn to the landscapes of Normandy, Brittany and the Loire Valley, and often painted the sea and boats.
He was a member of the Société des Artistes Français, and exhibited his work at the Paris Salon throughout his career. He also had a strong influence on the development of Impressionism in France, and was a close friend of Monet, Renoir, and Pissarro.
In addition to his paintings, Lepine also created etchings and lithographs, and was known for his skill in capturing the beauty and serenity of the natural world. Today, his works can be found in major art museums and private collections around the world.
Click here to read Lepine's full bio on Wikipedia.
NOTE: Click on the image below for a bigger version (no new window will open).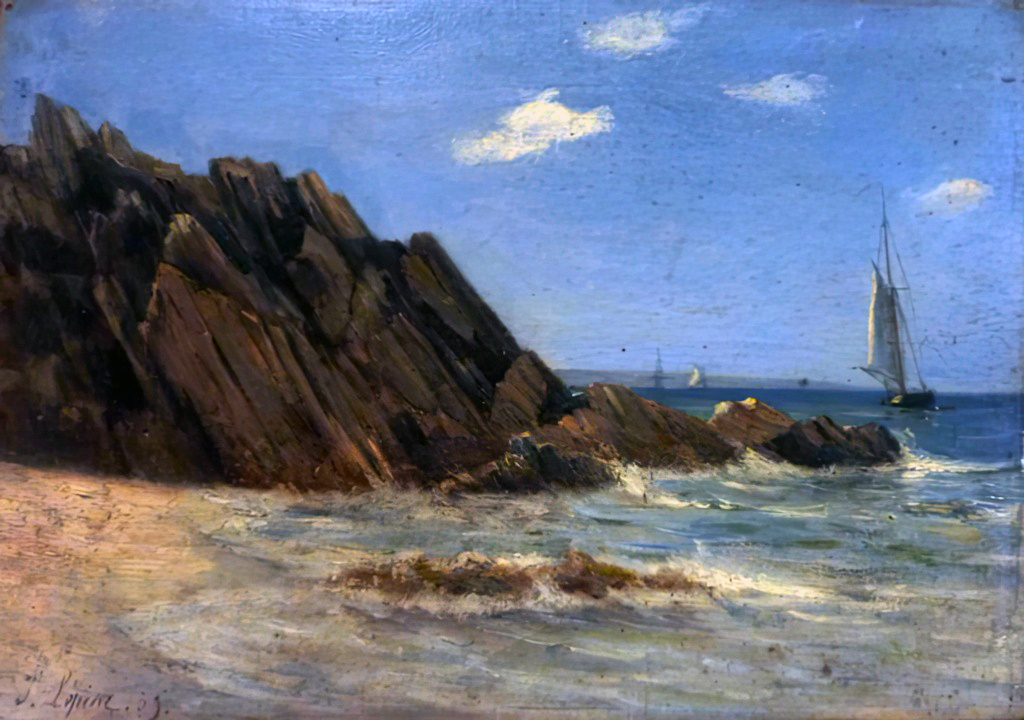 Lepine painted in several other cities in France, see the list below (a link "⇠" to his works will appear below when published):
Brittany
Centre-Val de Loire
Normandy
Trouville-sur-Mer has been an in-spot for artists and wealthy patrons. Located next to Deauville and sharing the same railway station,many artists came here to work and mingle with the high-societe folks.
Here is a list of artists who working in Trouville (a link "⇠" to that artist's works will appear when published). An "*" after an artist's name means that the artist did not work in Trouville itself, but in a nearby town.
NOTE: You can subscribe to our new articles by entering your email address in the box on the right column (or at the very bottom of this article) and clicking on the button "Subscribe".

You will need to check your incoming emails and validate your subscription. If you can't see an email from us, check your Spam folder. Without validating your email address, you will not get notifications from us. WE WILL NEVER GIVE YOUR EMAIL ADDRESSES TO ANYONE!
Related Posts
98

Luigi Loir, a French painter and lithographer, born in Austria. He amongst other illustrated one of Jules Verne's book. Here are 2 of his paintings he made in Trouville-sur-Mer, Normandy we found;

97

Fernand-Fortune Truffault was a French painter. He was born in Trouville-sur-Mer. He studied art in Rouen, but not much is known about this artist. Here are his works for Trouville-sur-Mer, Normandy.

97

Jules Achille Noel, born Louis Assez Noel (1815-1881) was a French landscape and maritime painter who worked primarily in Brittany and Normandy. His style was compared to Eugene Isabey and he won the praise of Baudelaire. Here is 1 painting of his we found for Trouville, Normandy.

97

Johan Barthold Jongkind was a Dutch painter and printmaker. He painted marine landscapes in a free manner and is regarded as a forerunner of Impressionism. Here is 1 painting which he made in Trouville-sur-Mer, Normandy.