This page forms part of a series of pages dedicated to the many artists who worked in Trouville-sur-Mer. A full list of all the artists with a link to their works can be found at the bottom of this page.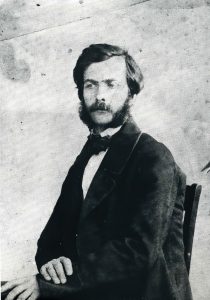 Movement(s): –
Louis-Alexandre Dubourg was a French painter, born and died in Honfleur, Normandy (1821 – 1891). He worked as a commercial agent, painting was just a serious hobby.
It was only after meeting with a professional artist that he decided to paint for a living.
He mostly painted cities in Normandy. He also founded the Municipal Museum of Honfleur (known now as the Musee Eugene Boudin) in 1868.
Not much else is known about this artist.
NOTE: Click on any image below for a bigger version (no new window will open).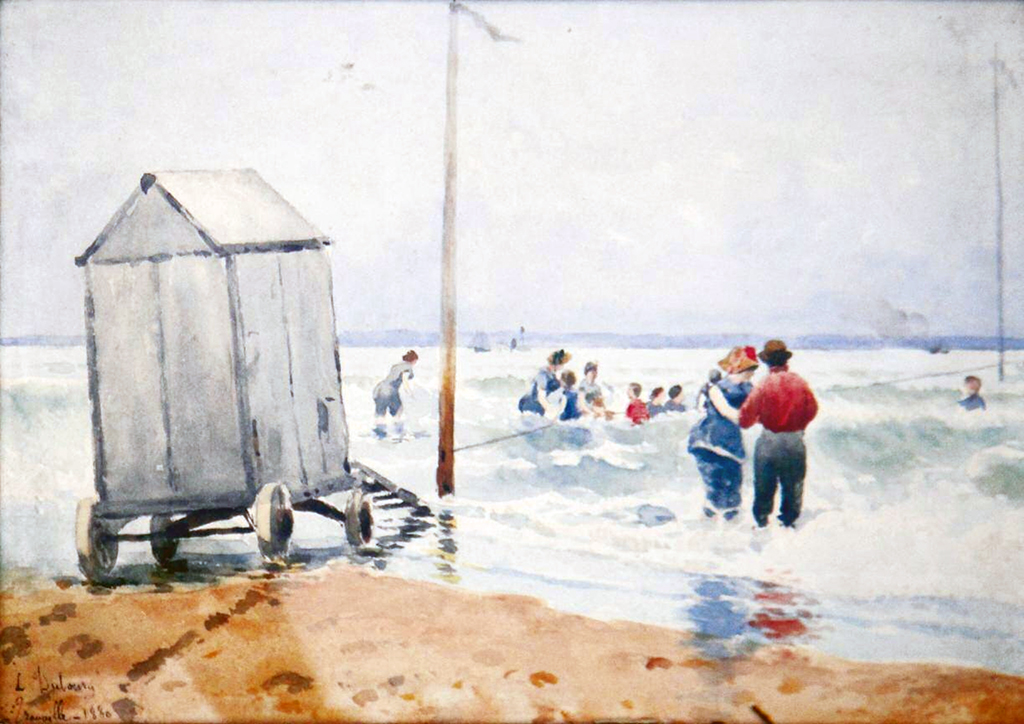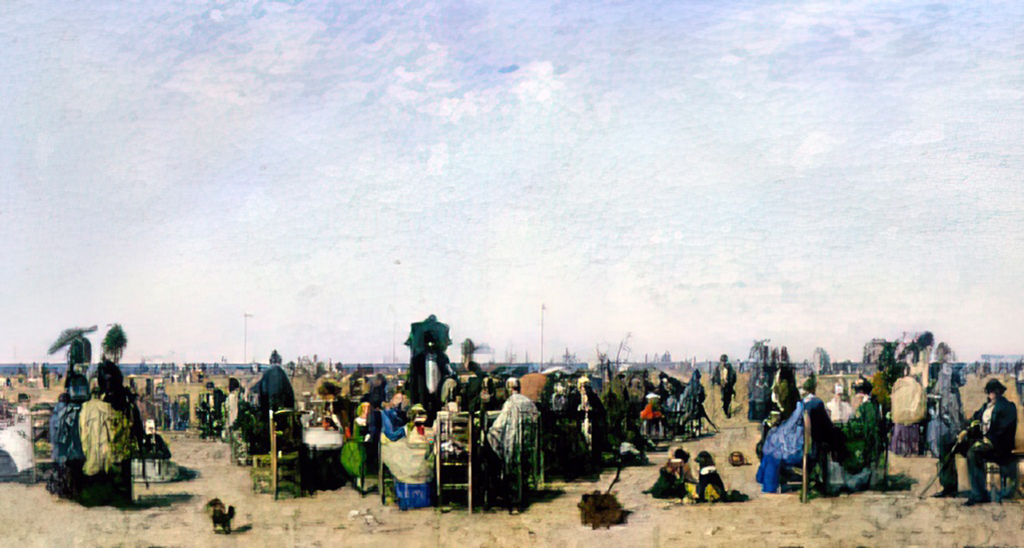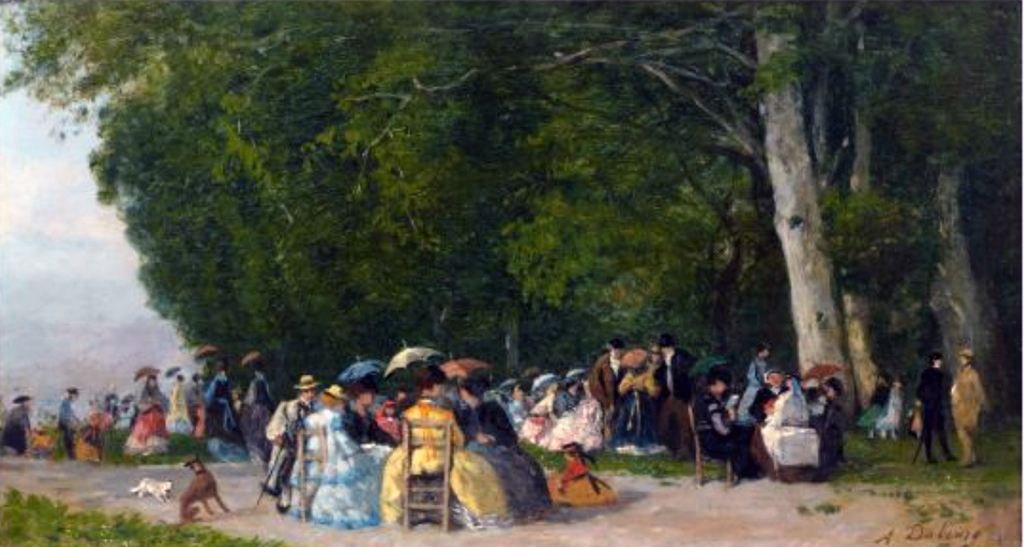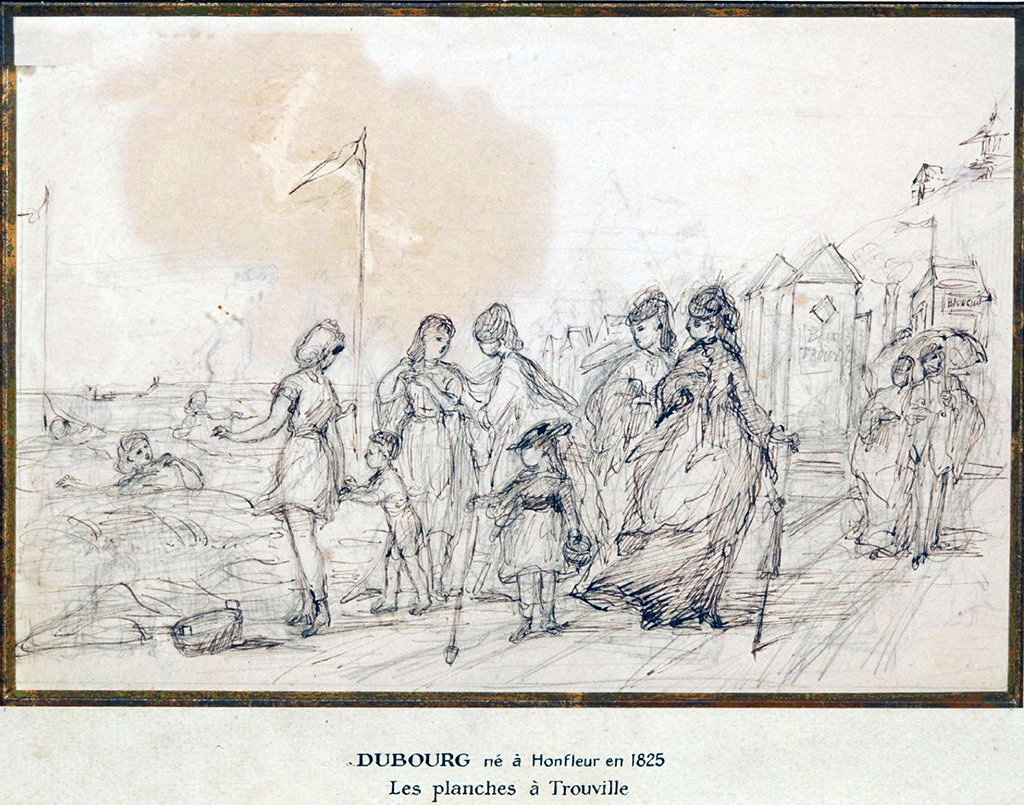 Dubourg painted in the following places in France (a link "⇠" to his works there will appear below when published):
Normandy
Pays de la Loire
Trouville-sur-Mer has been an in-spot for artists and wealthy patrons. Located next to Deauville and sharing the same railway station,many artists came here to work and mingle with the high-societe folks.
Here is a list of artists who working in Trouville (a link "⇠" to that artist's works will appear when published). An "*" after an artist's name means that the artist did not work in Trouville itself, but in a nearby town.
NOTE: You can subscribe to our new articles by entering your email address in the box on the right column (or at the very bottom of this article) and clicking on the button "Subscribe".

You will need to check your incoming emails and validate your subscription. If you can't see an email from us, check your Spam folder. Without validating your email address, you will not get notifications from us. WE WILL NEVER GIVE YOUR EMAIL ADDRESSES TO ANYONE!
Related Posts
96

Fernand-Fortune Truffault was a French painter. He was born in Trouville-sur-Mer. He studied art in Rouen, but not much is known about this artist. Here are his works for Trouville-sur-Mer, Normandy.

96

Jules Achille Noel, born Louis Assez Noel (1815-1881) was a French landscape and maritime painter who worked primarily in Brittany and Normandy. His style was compared to Eugene Isabey and he won the praise of Baudelaire. Here is 1 painting of his we found for Trouville, Normandy.

96

Luigi Loir, a French painter and lithographer, born in Austria. He amongst other illustrated one of Jules Verne's book. Here are 2 of his paintings he made in Trouville-sur-Mer, Normandy we found;