This page forms part of a series of pages dedicated to the many artists who worked in Trouville-sur-Mer. A full list of all the artists with a link to their works can be found at the bottom of this page.
NOTE: To our knowledge, Thaulow did not work in Trouville-sur-Mer itself, but instead worked in nearby Villerville.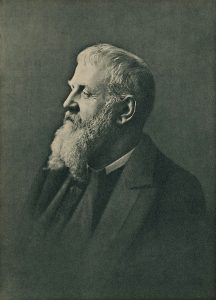 Fritz Thaulow (1847 – 1906) was a Norwegian painter from the Impressionist movement. He came from a wealthy family and was able to go to art school at an early age. First in Denmark, then Germany.
He moved to France in 1892 where he stayed until his death. He spent time painting in Normandy where he became friends with Australian artist Charles Condor.
He lived in and worked in Dieppe for a while.
Click here to read Thaulow's full bio on Wikipedia.
NOTE: Click on the image below for a bigger version (no new window will open).
Villerville
The village of Villerville (population: 700) lies to the North of Trouville-sur-Mer along the coast.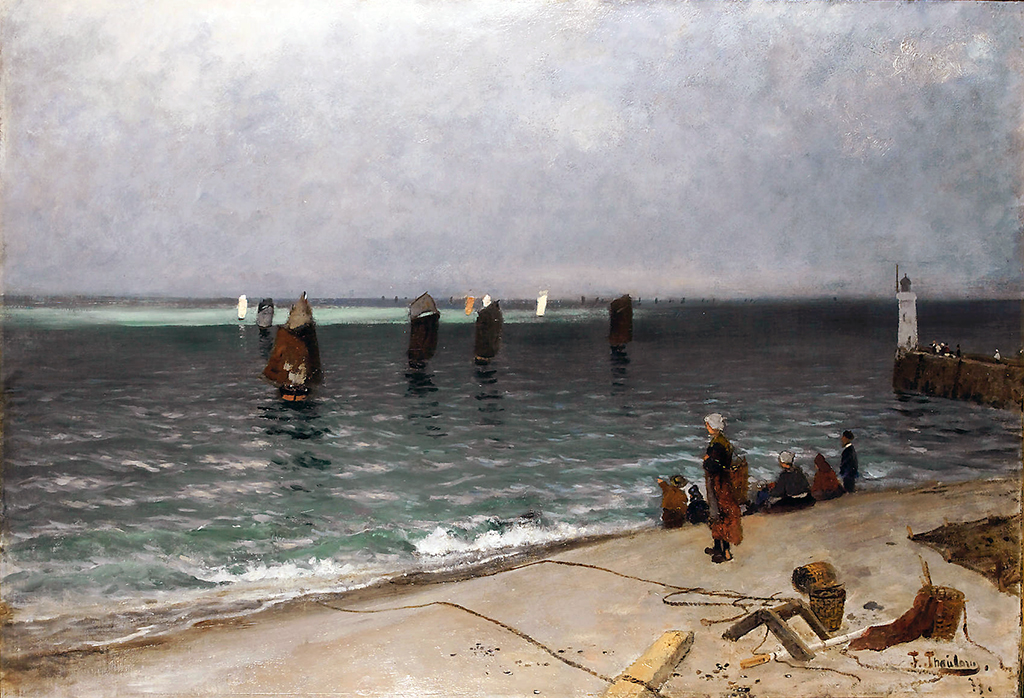 Thaulow painted a lot in Dieppe and other places in France, which will all be featured eventually on this site. A link "⇠" will appear below.
Brittany
Hauts de France

Abbeville
Montreuil-sur-Mer

Normandy
Nouvelle-Aquitaine
Trouville-sur-Mer has been an in-spot for artists and wealthy patrons. Located next to Deauville and sharing the same railway station,many artists came here to work and mingle with the high-societe folks.
Here is a list of artists who working in Trouville (a link "⇠" to that artist's works will appear when published). An "*" after an artist's name means that the artist did not work in Trouville itself, but in a nearby town.
NOTE: You can subscribe to our new articles by entering your email address in the box on the right column (or at the very bottom of this article) and clicking on the button "Subscribe".

You will need to check your incoming emails and validate your subscription. If you can't see an email from us, check your Spam folder. Without validating your email address, you will not get notifications from us. WE WILL NEVER GIVE YOUR EMAIL ADDRESSES TO ANYONE!
Related Posts
97

Pierre-Auguste Renoir (1841 – 1919) was a French artist who was a leading painter in the development of the Impressionist style. As a celebrator of beauty and especially feminine sensuality, it has been said that "Renoir is the final representative of a tradition which runs directly from Rubens to Watteau."…

90

Eugene Boudin is a real Normandy based artist, born and died in Normandy. He was an Impressionist painter and a close friend of Claude Monet. He was the son of a harbour pilot who later went on and set up a picture framing and stationery shop. His son took to…

90

Luigi Loir, a French painter and lithographer, born in Austria. He amongst other illustrated one of Jules Verne's book. Here are 2 of his paintings he made in Trouville-sur-Mer, Normandy we found;

90

Adolphe Hervier, in full: Louis-Henri-Victor-Jules-François-Adolphe Hervier was a French painter and engraver, known for his rural genre scenes. Over his lifetime, his style changed from a strict Romanticism to an early type of Impressionism. He was the son of a painter.Despite being Parisian, his favorite painting locations were in Normandy;…