This page forms part of a series of pages dedicated to the many artists who worked in Trouville-sur-Mer. A full list of all the artists with a link to their works can be found at the bottom of this page.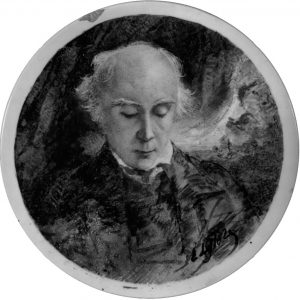 Movement(s): –
Thomas Shotter Boys (1803–1874) was an English watercolour painter and lithographer. Thomas was born at Pentonville, London, on 2 January 1803. He was articled to the engraver George Cooke.
When his apprenticeship came to an end he went to Paris where he met and came under the influence of Richard Parkes Bonington, who persuaded him to abandon engraving for painting.
Some sources describe him as a pupil of Bonington, although William Callow, who later shared a studio with him in Paris, disputed this.
His most important work, Picturesque Architecture in Paris, Ghent, Antwerp, Rouen, etc., a collection of colour lithographs, appeared in 1839, attracting a great deal of admiration.
Drawn on the stone by Boys and printed by Charles Joseph Hullmandel, it was described in a review in the Polytechnic Journal as "the first successful effort in chroma-lithography [sic] hitherto brought to perfection". King Louis-Philippe sent the artist a ring in recognition of its merits.
Click here to read his full bio on Wikipedia.
NOTE: Click on the image below for a bigger version (no new window will open).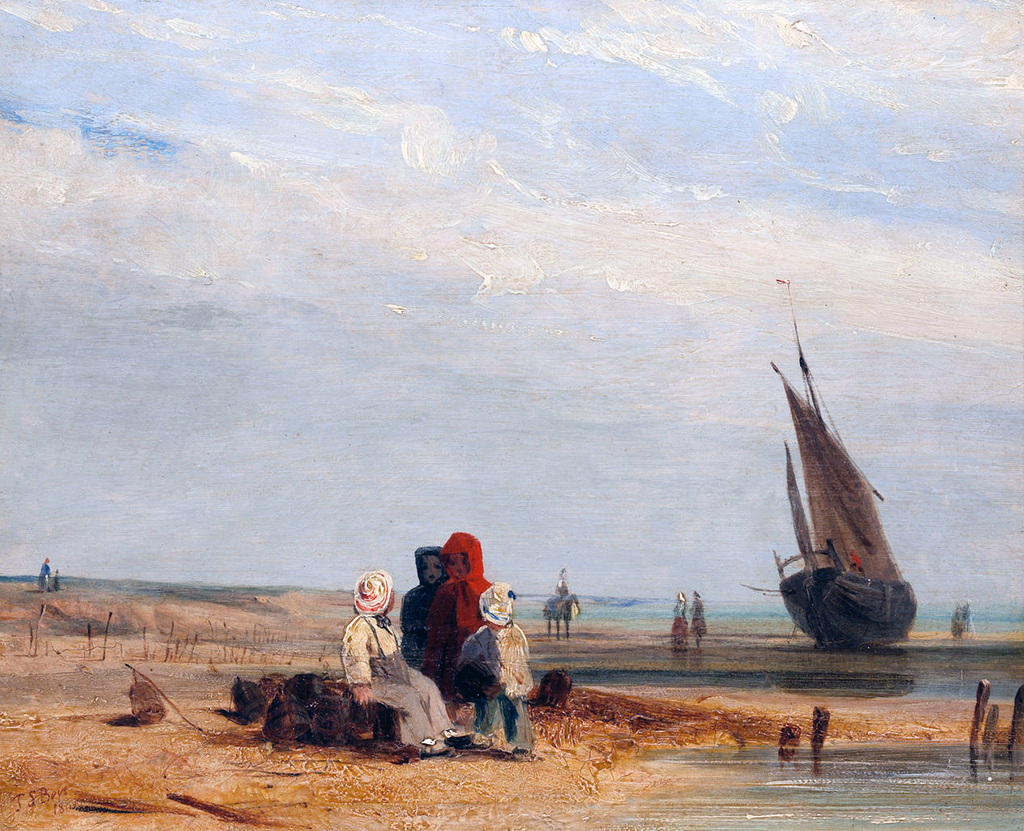 Boys painted several places in Normandy, which will be featured eventually on this site. A link "⇠" to those cities will appear below when published.
Auvergne-Rhone-Alpes
Hauts-de-France
Normandy
Occitanie

Aigues-Mortes
Cahors
Lodeve
Nimes
Rodez
Saint-Cere
Souillac
Villeneuve-les-Maguelone
Trouville-sur-Mer has been an in-spot for artists and wealthy patrons. Located next to Deauville and sharing the same railway station,many artists came here to work and mingle with the high-societe folks.
Here is a list of artists who working in Trouville (a link "⇠" to that artist's works will appear when published). An "*" after an artist's name means that the artist did not work in Trouville itself, but in a nearby town.
NOTE: You can subscribe to our new articles by entering your email address in the box on the right column (or at the very bottom of this article) and clicking on the button "Subscribe".

You will need to check your incoming emails and validate your subscription. If you can't see an email from us, check your Spam folder. Without validating your email address, you will not get notifications from us. WE WILL NEVER GIVE YOUR EMAIL ADDRESSES TO ANYONE!
Related Posts