This page forms part of a series of pages dedicated to the many artists who worked in Trouville-sur-Mer. A full list of all the artists with a link to their works can be found at the bottom of this page.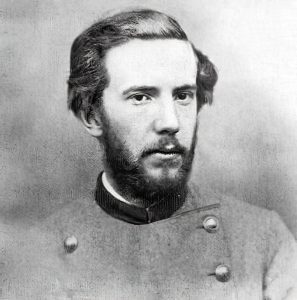 Movement(s): –
Conrad Wise Chapman (1842 – 1910) was an American painter who served in the Confederate States Army from 1861 to 1865. Conrad Wise Chapman was born in Washington, D.C. and grew up in Europe where his father, John Gadsby Chapman, was working as an artist.
In 1861, Chapman returned to America and enlisted in Company D, Third Kentucky Infantry, Confederate. He was wounded in Shiloh along with seeing action in Mississippi and Louisiana, before a transfer to the 46th Virginia Infantry at the request of his father to Henry Alexander Wise.
Chapman created art while he was on active duty during the war. While there were several artists on the Union side who captured the war in painting, who were also active, this was not the case on the Confederate side. His works may be the only set of battle subjects painted by a Confederate artist during the war.
After the end of the American Civil War, unable to reconcile to the Confederacy's loss, Chapman traveled to Mexico where he painted a series of views of the Valley of Mexico. He also spent time in France and England.
Click here to read Chapman's full bio on Wikipedia.
NOTE: Click on any image below for a bigger version (no new window will open).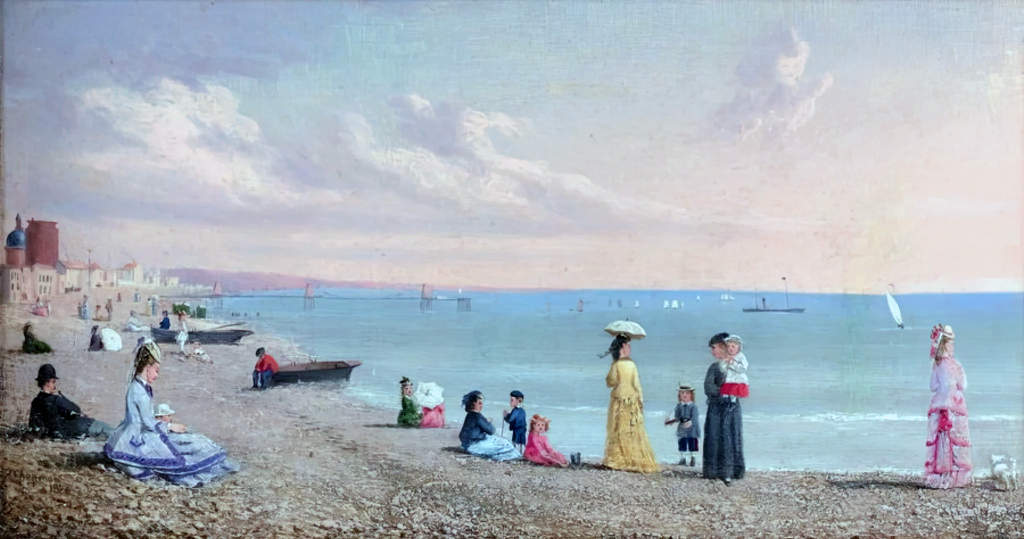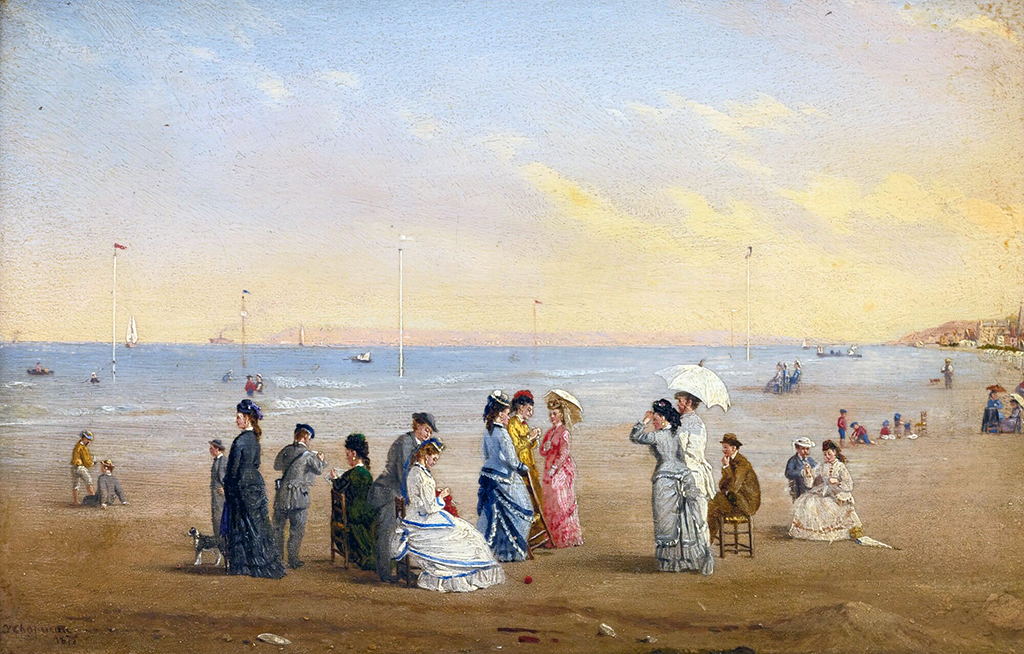 NOTE: You can see the cliffs of Le Havre in the distance.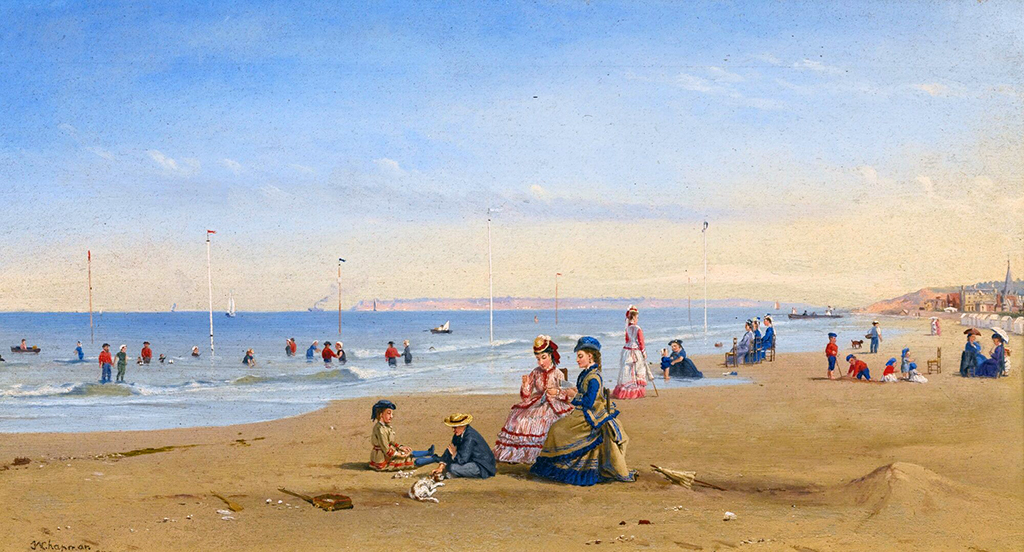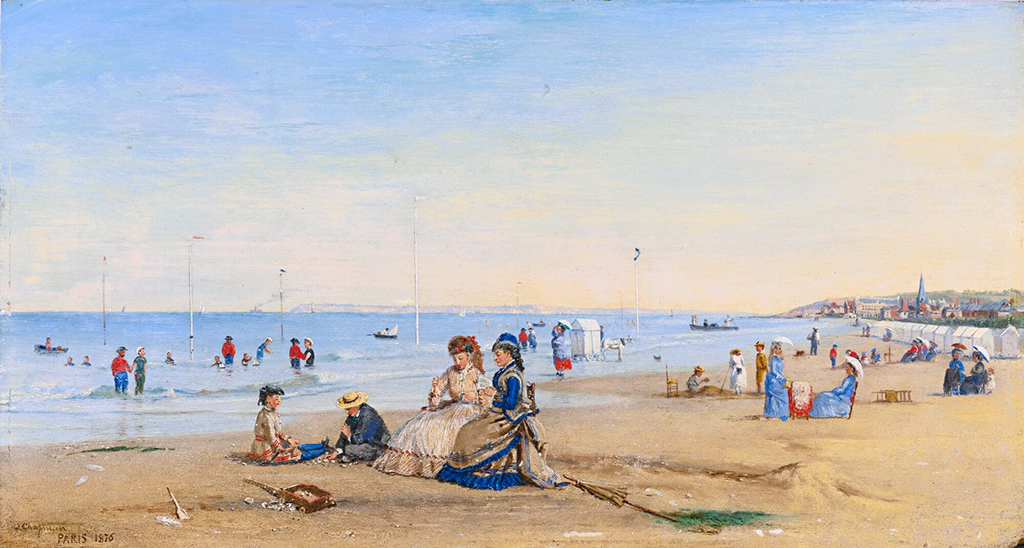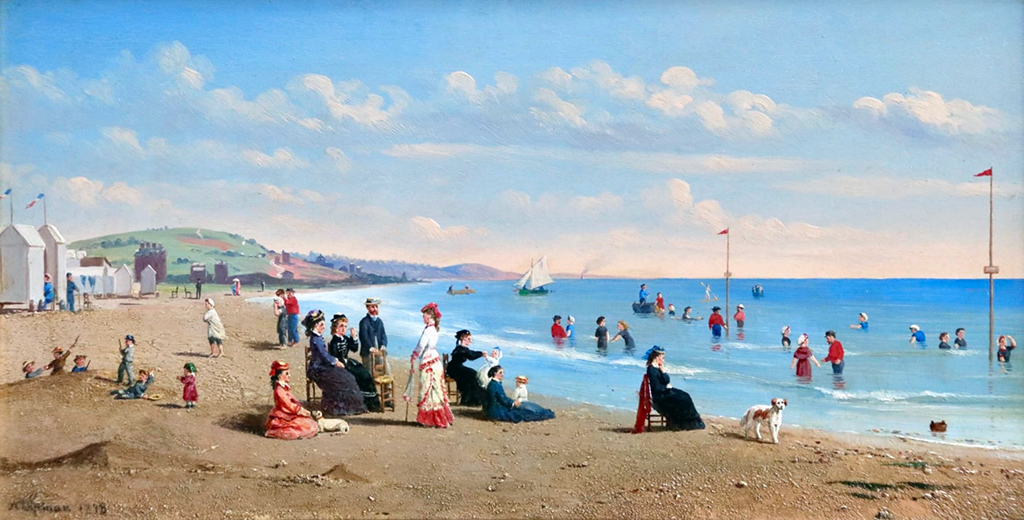 Chapman painted in several places in France. A link "⇠" to his works will appear below when published:
Trouville-sur-Mer has been an in-spot for artists and wealthy patrons. Located next to Deauville and sharing the same railway station,many artists came here to work and mingle with the high-societe folks.
Here is a list of artists who working in Trouville (a link "⇠" to that artist's works will appear when published). An "*" after an artist's name means that the artist did not work in Trouville itself, but in a nearby town.
NOTE: You can subscribe to our new articles by entering your email address in the box on the right column (or at the very bottom of this article) and clicking on the button "Subscribe".

You will need to check your incoming emails and validate your subscription. If you can't see an email from us, check your Spam folder. Without validating your email address, you will not get notifications from us. WE WILL NEVER GIVE YOUR EMAIL ADDRESSES TO ANYONE!
Related Posts