This page forms part of a series of pages dedicated to the many artists who worked in Trouville-sur-Mer. A full list of all the artists with a link to their works can be found at the bottom of this page.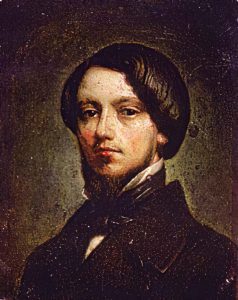 Movement(s): –
Charles Francois Pecrus (1826 – 1907) was born in Limoges (Centre of France) and had to work at an early age. But his drawing talents were quickly discovered and he moved to Paris to study art.
His eye for details made him popular. Napoleon III even bought one of his paintings. His immediate neighbour and later very close friend was Eugene Boudin. Pecrus also became acquainted with Jongkind and Alfred Stevens.
At first Pecrus painted entirely interior and genre scenes in the style of Louis XIII.
Not much else is known about this artist.
NOTE: Click on any image below for a bigger version (no new window will open).
NOTE: A black box like this one, means that there is an explanation text about today's situation of the painting above it.
NOTE: Click on this photo icon
anywhere below a painting to see a photo of what the area looks like today.
NOTE: A blue box like this one, means there is an explanation or a note.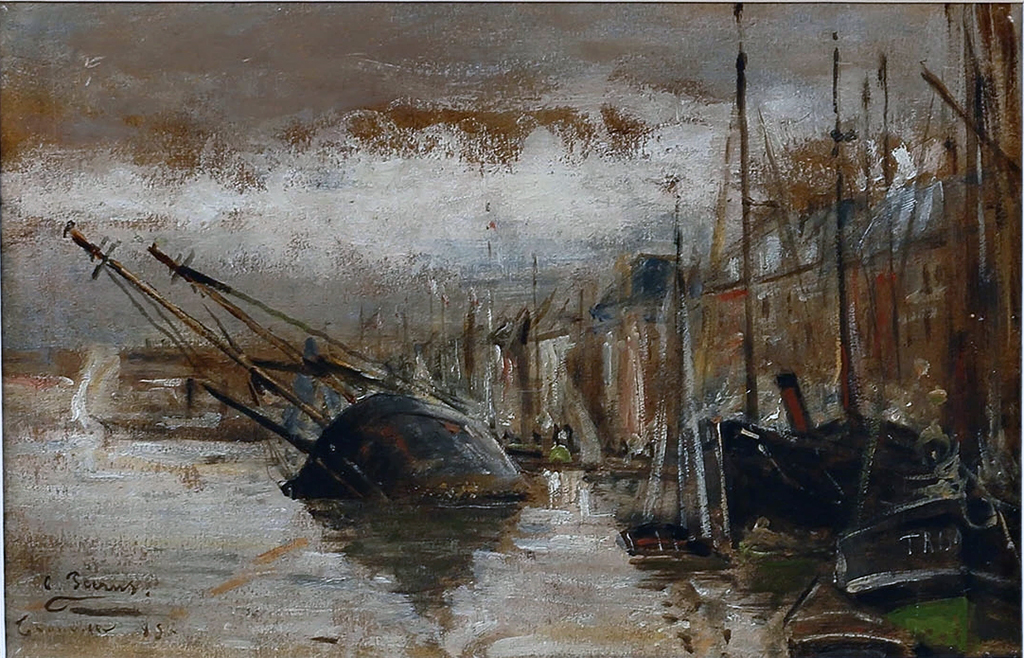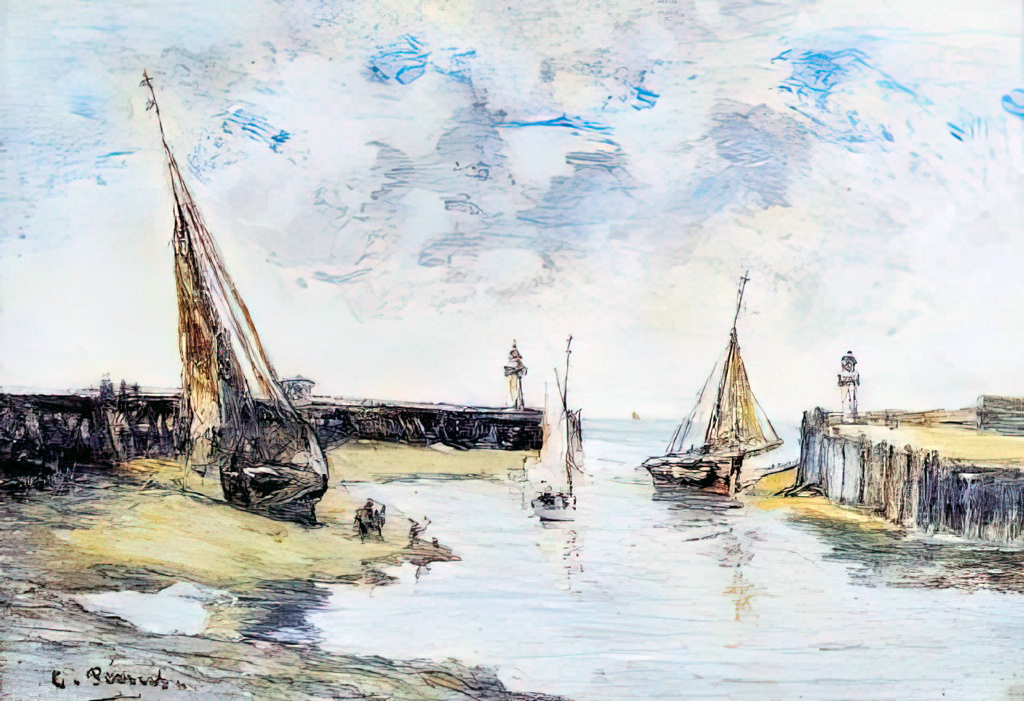 NOTE: The entrance to the Trouville port is shared with the city of Deauville. The left pier lies in Deauville, the right one in Trouville.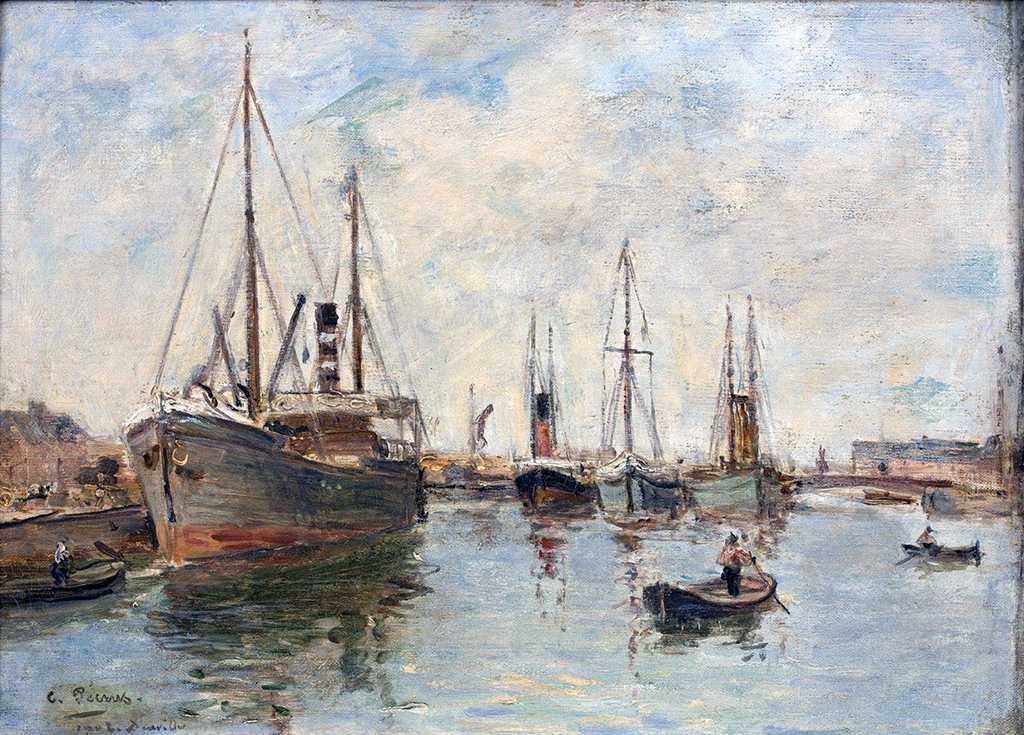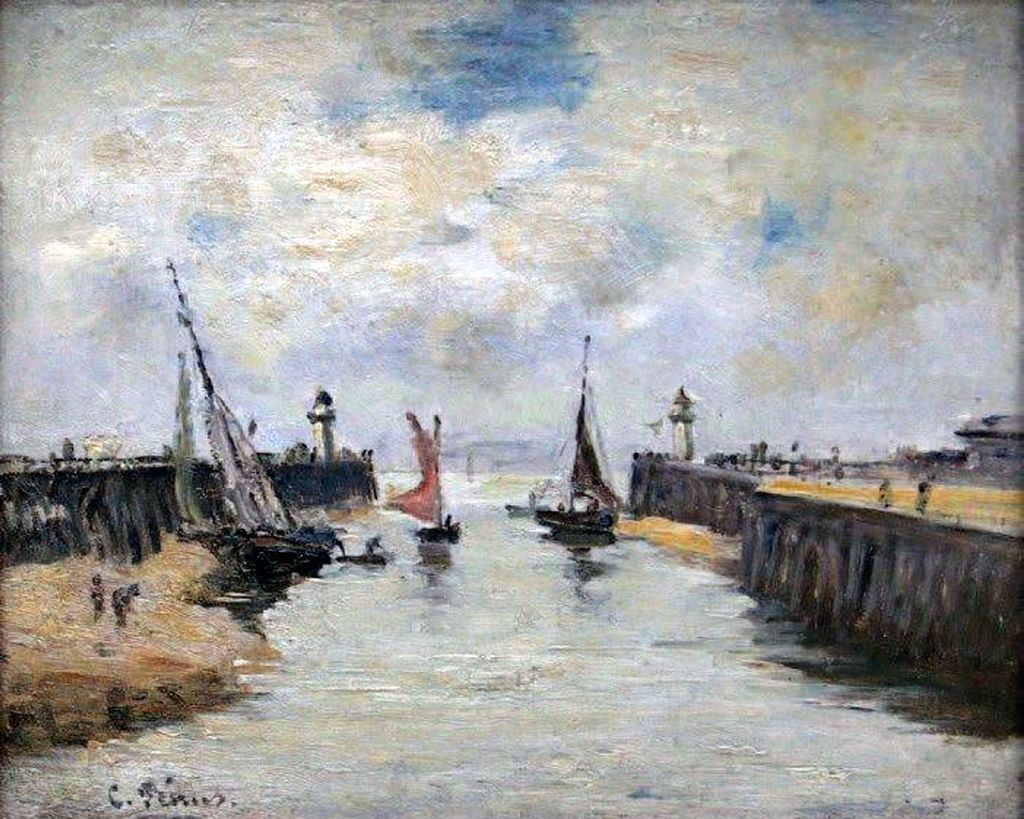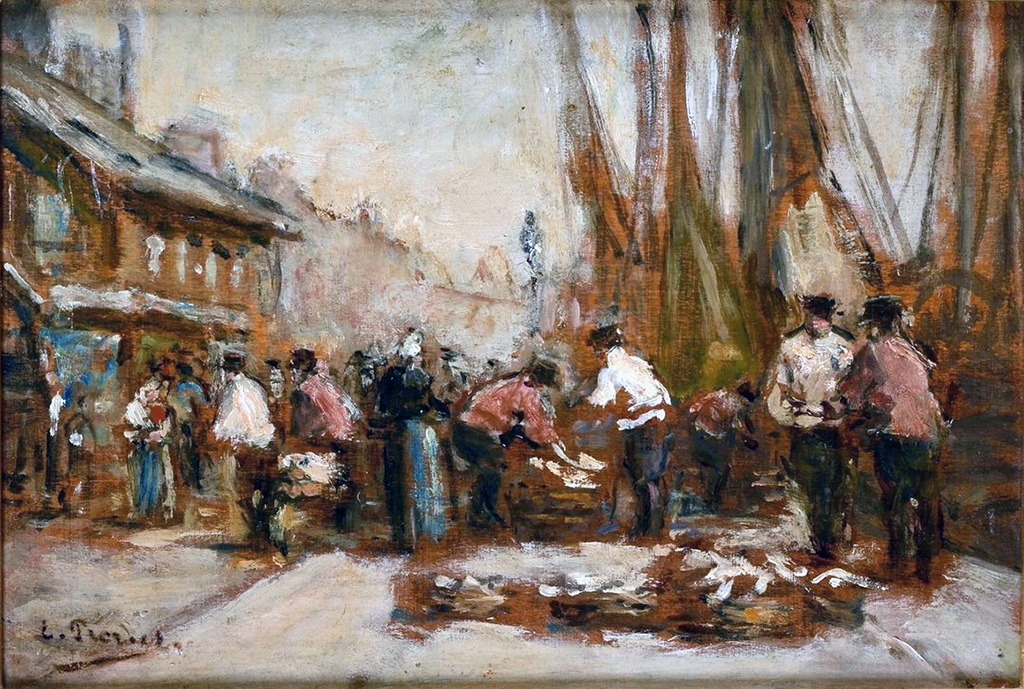 TODAY: The fish market is still a very active part of Trouville. Fishing boats arrive at the quai, offload directly in the fishmarket, and people can either buy directly, or eat on the spot (there are tables and chairs).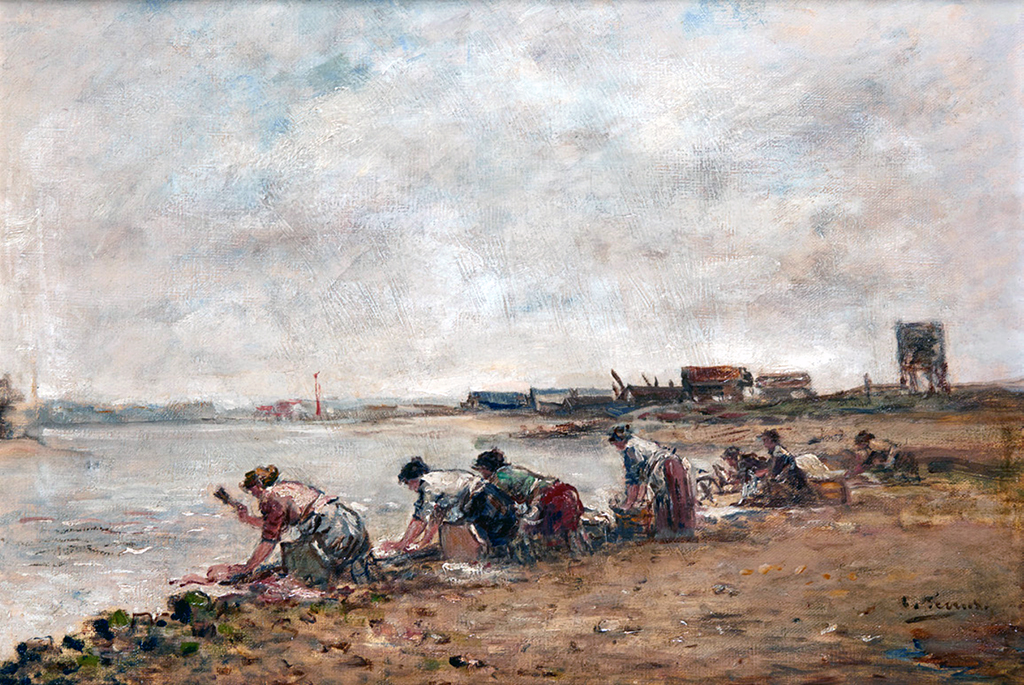 NOTE: The Toique is the river that divides Trouville from Deauville.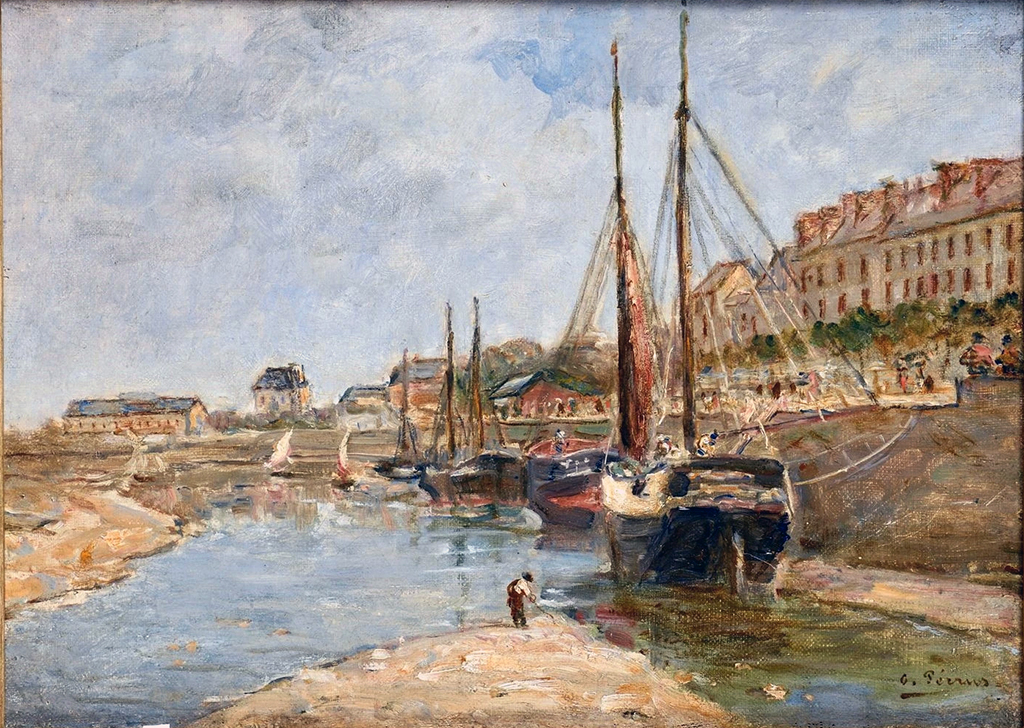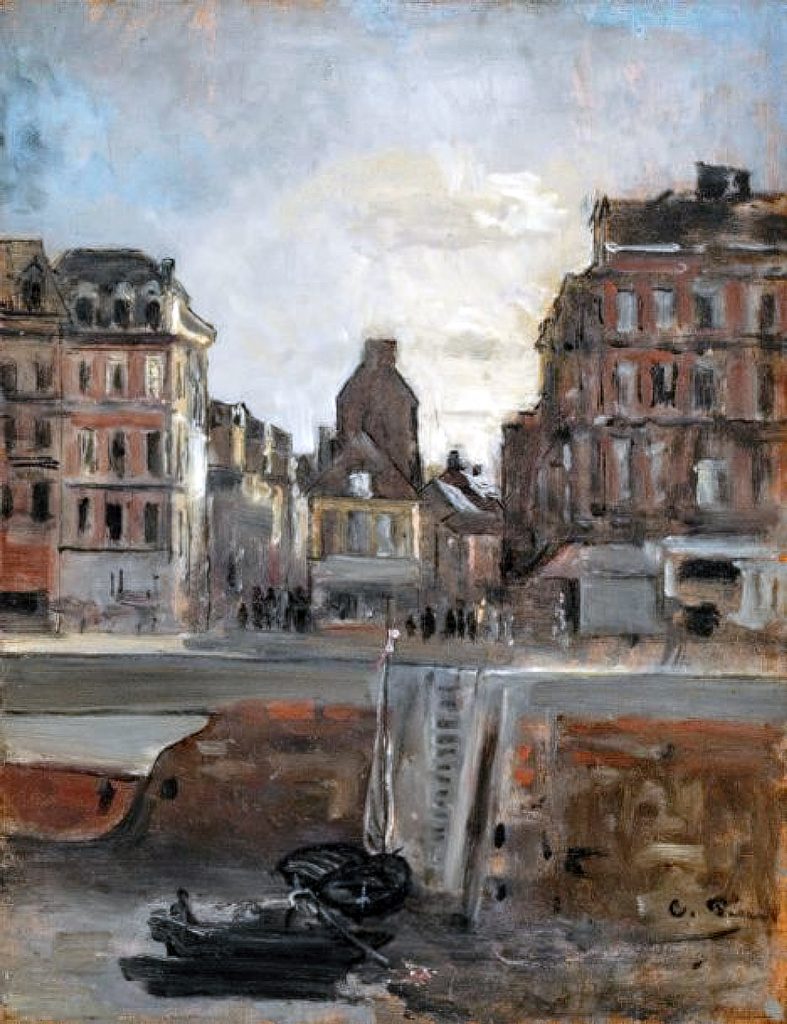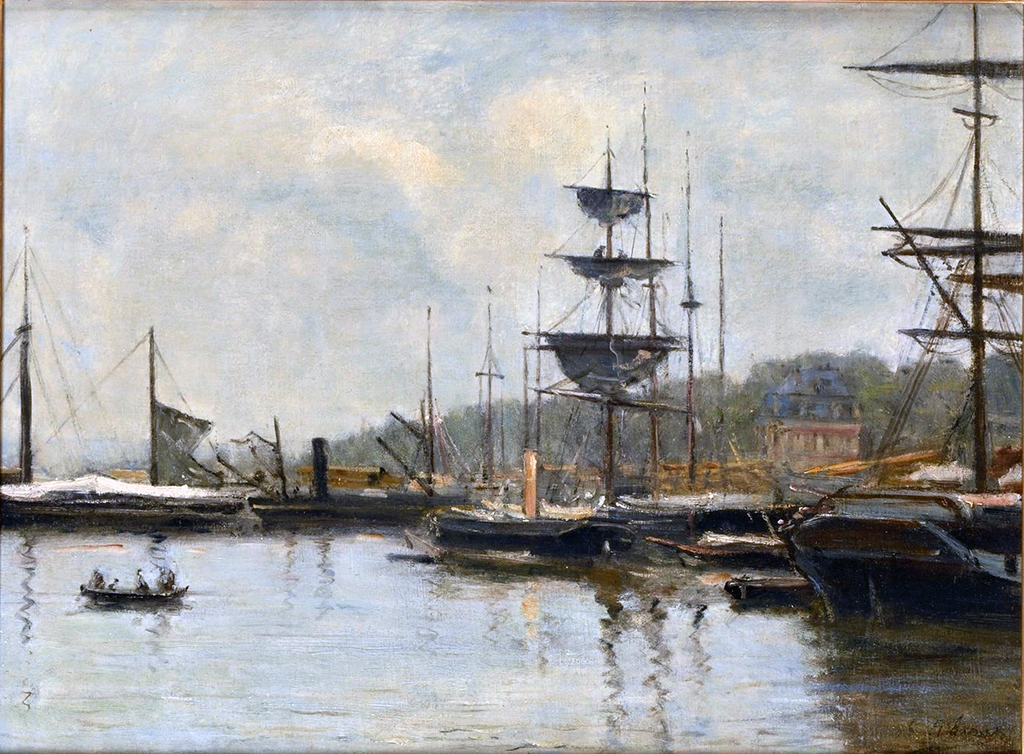 Pecrus painted in the following other places in Normandy (a link "⇠" to his works in those cities will appear below when published):
Normandy
Provence-Alpes-Cote d'Azur
Trouville-sur-Mer has been an in-spot for artists and wealthy patrons. Located next to Deauville and sharing the same railway station,many artists came here to work and mingle with the high-societe folks.
Here is a list of artists who working in Trouville (a link "⇠" to that artist's works will appear when published). An "*" after an artist's name means that the artist did not work in Trouville itself, but in a nearby town.
NOTE: You can subscribe to our new articles by entering your email address in the box on the right column (or at the very bottom of this article) and clicking on the button "Subscribe".

You will need to check your incoming emails and validate your subscription. If you can't see an email from us, check your Spam folder. Without validating your email address, you will not get notifications from us. WE WILL NEVER GIVE YOUR EMAIL ADDRESSES TO ANYONE!
Related Posts