This page forms part of a series of pages dedicated to the many artists who worked in Honfleur. A full list of all the artists with a link to their works can be found at the bottom of this page.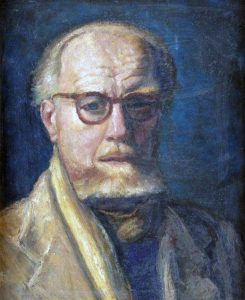 Movement(s): Cubism
Conrad Kickert (Johan Conrad Theodoor Kickert) (1882 – 1965), was a self-taught painter, an art critic and a Dutch art collector.
Between 1903 and 1910, he worked in Dombourg with, in particular, Jan Toorop and in Bergen. He was one of the first cubists in the Netherlands. In 1910, he founded the Modern Art Circle in Amsterdam, together with Piet Mondriaan, Jan Sluyters and Jan Toorop.
From 1912, Conrad Kickert mainly lived in Paris, in Denfert-Rochereau, or boulevard Raspail, where he had already visited his friend Lodewijk Schelfhout. With Schelfhout and Mondrian he moved into a studio in Montparnasse and exhibited with painters such as Georges Braque, Raoul Dufy, Henri Matisse, Maurice Utrillo, Kees van Dongen and Maurice Vlaminck.
From the 1920s, Kickert began to adopt a more naturalistic style. As a theme, he often chose figures, landscapes and still lifes. As he often continued to work with the palette knife rather than a brush, his work retained a contemporary feel. He is better known in France than in the Netherlands.
Click here to read more about this artist on Wikipedia (in French only).
NOTE: Click on any image below for a bigger version (no new window will open).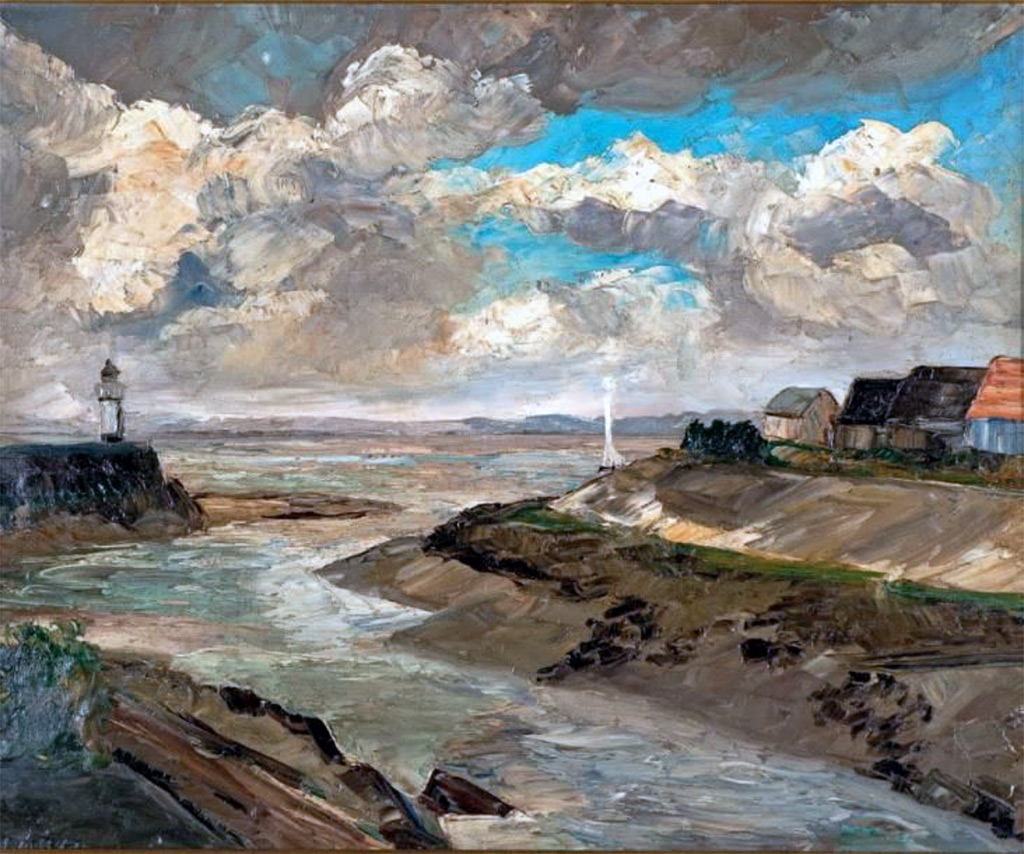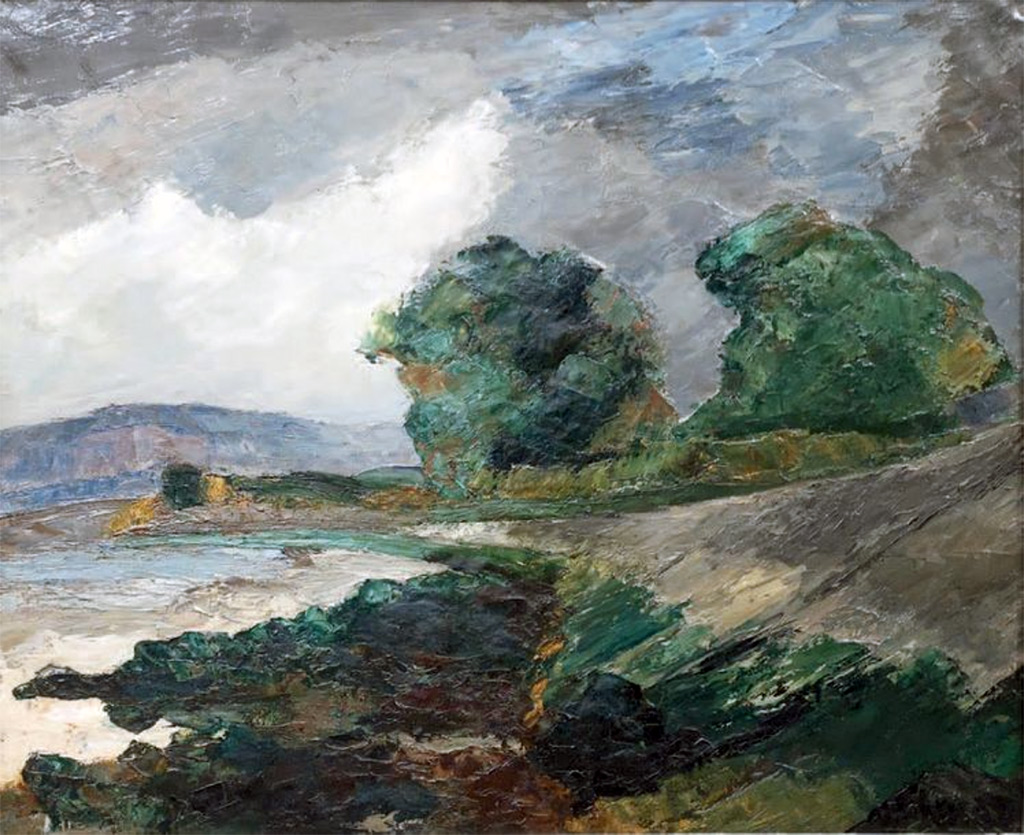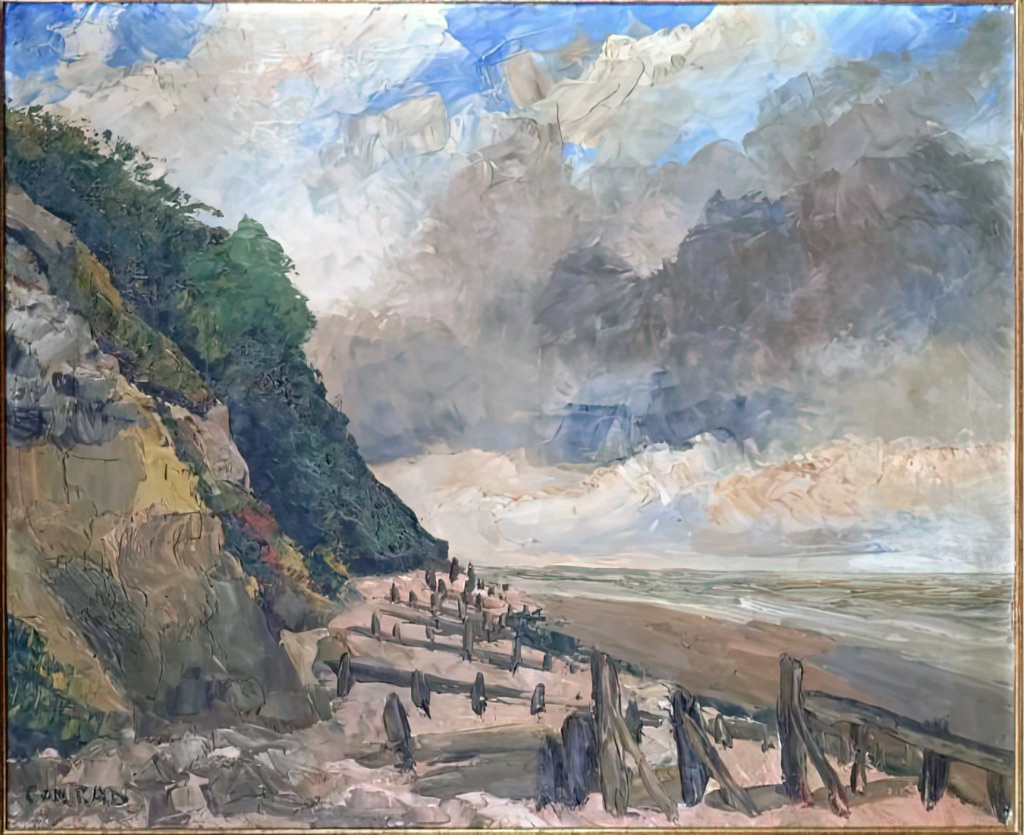 Conrad Kickert painted throughout France. Here are most of the places he painted in (a link "⇠" to his works will appear here when published):
Auvergne-Rhone-Alpes
Brittany

Le Trieux
Loguivy-Plougras
Ploumanac'h
Quimperlee
Trebeurden

Normandy
Occitanie
Pays de la Loire
Provence-Alpes-Cote d'Azur

Saint-Tropez
Villefranche-sur-Mer
Honfleur was (and is) a very picturesque town, so it saw many artists capturing the beauty of this very scenic town. The reason it has so many tourists is obvious…. it's very pretty. Here are some of the artists that have come to apply their art in the town (a link, symbolized by a "⇠", to the artist's works will appear when published. A "*" indicates that the artist did not work directly in Honfleur but instead worked outside of Honfleur in a nearby town).
NOTE: You can subscribe to our new articles by entering your email address in the box on the right column (or at the very bottom of this article) and clicking on the button "Subscribe".

You will need to check your incoming emails and validate your subscription. If you can't see an email from us, check your Spam folder. Without validating your email address, you will not get notifications from us. WE WILL NEVER GIVE YOUR EMAIL ADDRESSES TO ANYONE!
Related Posts