This page forms part of a series of pages dedicated to the many artists who worked in Honfleur. A full list of all the artists with a link to their works can be found at the bottom of this page. Movement(s): –
Thomas Robert Colman Dibdin (1810 – 1893) was an English watercolour artist and teacher. Dibdin was born in Bletchworth, Surrey. He first worked in a post office. He became an artist at the age of 28 and he went to France, Germany and Belgium.
He also did paintings in Gibraltar and India although the latter was created in England based on detailed sketches. In 1845 he published a guide to watercolour painting.
Dibdin worked at Sydenham College later in life with his father in law. He died in Sydenham.
Click here to read Dibdin's full bio on Wikipedia.
NOTE: Click on any image below for a bigger version (no new window will open).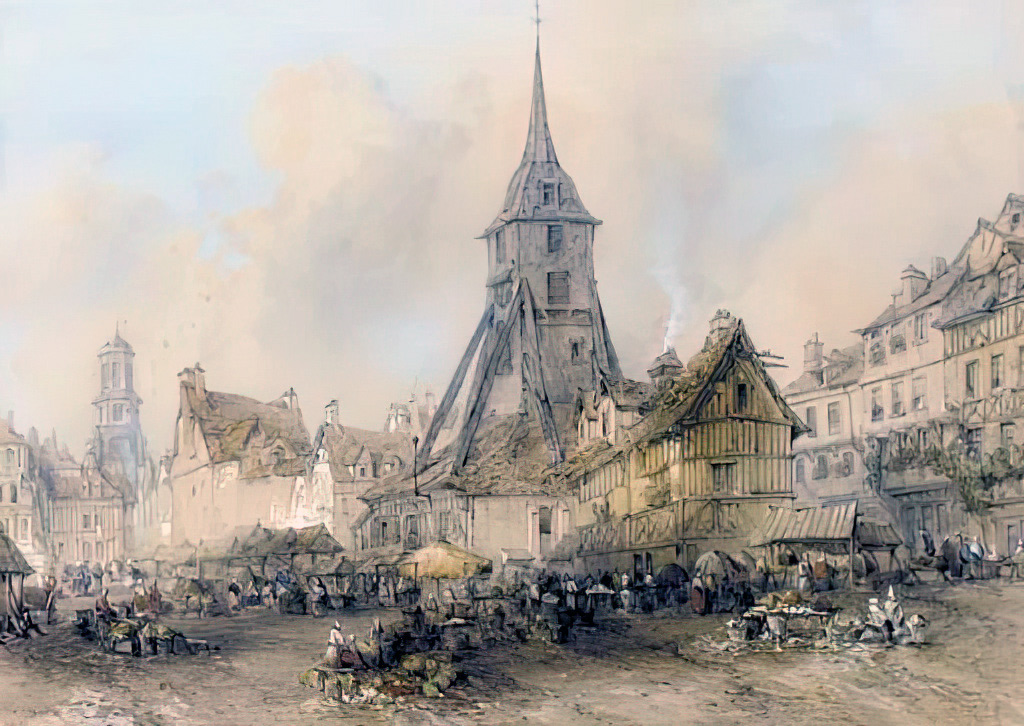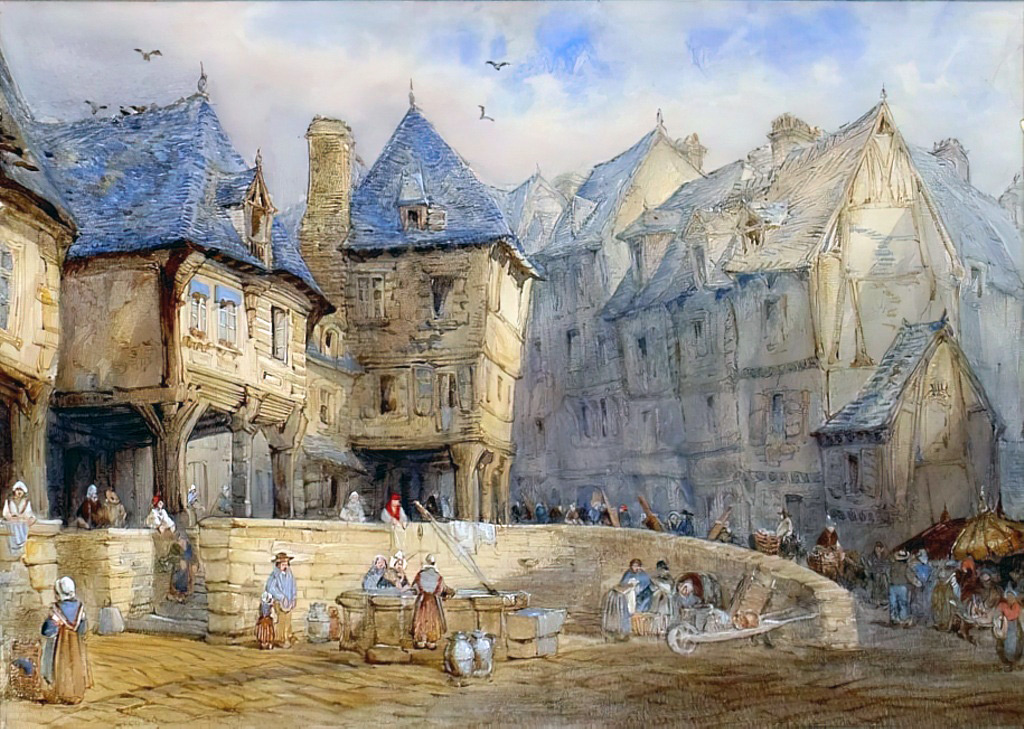 Dibdin painted a lot in France, notably in Normandy. Here are the places he painted in (a link "⇠" to his works will appear below when published):
Honfleur was (and is) a very picturesque town, so it saw many artists capturing the beauty of this very scenic town. The reason it has so many tourists is obvious…. it's very pretty. Here are some of the artists that have come to apply their art in the town (a link, symbolized by a "⇠", to the artist's works will appear when published. A "*" indicates that the artist did not work directly in Honfleur but instead worked outside of Honfleur in a nearby town).
NOTE: You can subscribe to our new articles by entering your email address in the box on the right column (or at the very bottom of this article) and clicking on the button "Subscribe".

You will need to check your incoming emails and validate your subscription. If you can't see an email from us, check your Spam folder. Without validating your email address, you will not get notifications from us. WE WILL NEVER GIVE YOUR EMAIL ADDRESSES TO ANYONE!
Related Posts
96

Norbert Goeneutte was a Paris born painter/etcher, who started out working in a lawyer's office, but this did not suit him. He then started a life as a painter, travelling through Europe. Here is the one painting of his we found that he made in Honfleur, Normandy.

96

William Callow was an English landscape painter, engraver and water colourist. He travelled extensively in France, the Netherlands, Belgium, Germany, Switzerland and Italy, had a large number of pupils, and enjoyed favour with the royal family. Here is one of his paintings he made in Honfleur, Normandy.

96

Henry Thomas Schafer, aka Henry Thomas Schäfer, was a British painter who travelled extensively in Europe. He painted in quite a few places in France, but very little is known about this artist.

95

James Webb was a British painter specialising in marine views and landscapes. He was born in a family of artists. His father Archibald Webb and his brother Byron Webb were also noted painters. He lived all his life in Chelsea, London. Here are his works for Honfleur, Normandy.