This page forms part of a series of pages dedicated to the many artists who worked in Honfleur. A full list of all the artists with a link to their works can be found at the bottom of this page.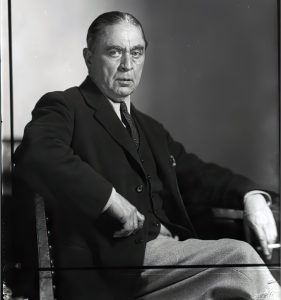 Movement(s): –
William Lee-Hankey (1869–1952) was a British painter and book illustrator. He specialised in landscapes, character studies and portraits of pastoral life, particularly in studies of mothers with young children.
He was born in Chester and worked as a designer after leaving school. He studied art in the evenings at the Chester School of Art (now the Department of Art and Design at University of Chester), then at the Royal College of Art. Later in Paris he became influenced by the work of Jules Bastien-Lepage, who also favoured rustic scenes depicted in a realistic but sentimental style.
He stayed in France in the early 1900s, painting many of his works in Brittany and Normandy, where he depicted a peasant lifestyle which was already disappearing in England. From 1904 until well after World War I he maintained a studio at the Etaples art colony.
In 1896, Hankey married fellow artist Mabel Emily Hobson (thereafter commonly known as Mabel Lee-Hankey or Mabel Emily Hankey). Their marriage lasted 21 years. Lee-Hankey then married Edith Mary Garner.
Click here to read Lee-Hankey's full bio on Wikipedia.
NOTE: Click on any image below for a bigger version (no new window will open).
NOTE: A black box like this one, means that there is an explanation text about today's situation of the painting above it.
NOTE: Click on this photo icon
anywhere below a painting to see a photo of what the area looks like today.
NOTE: A blue box like this one, means there is an explanation or a note.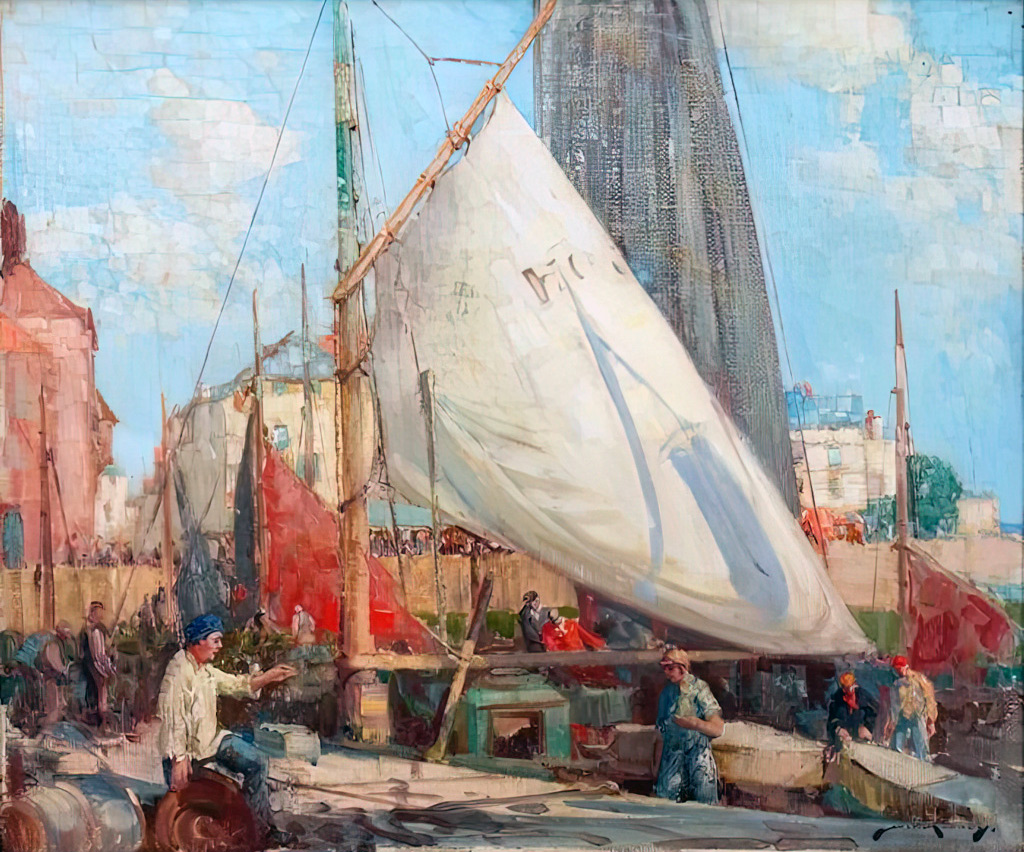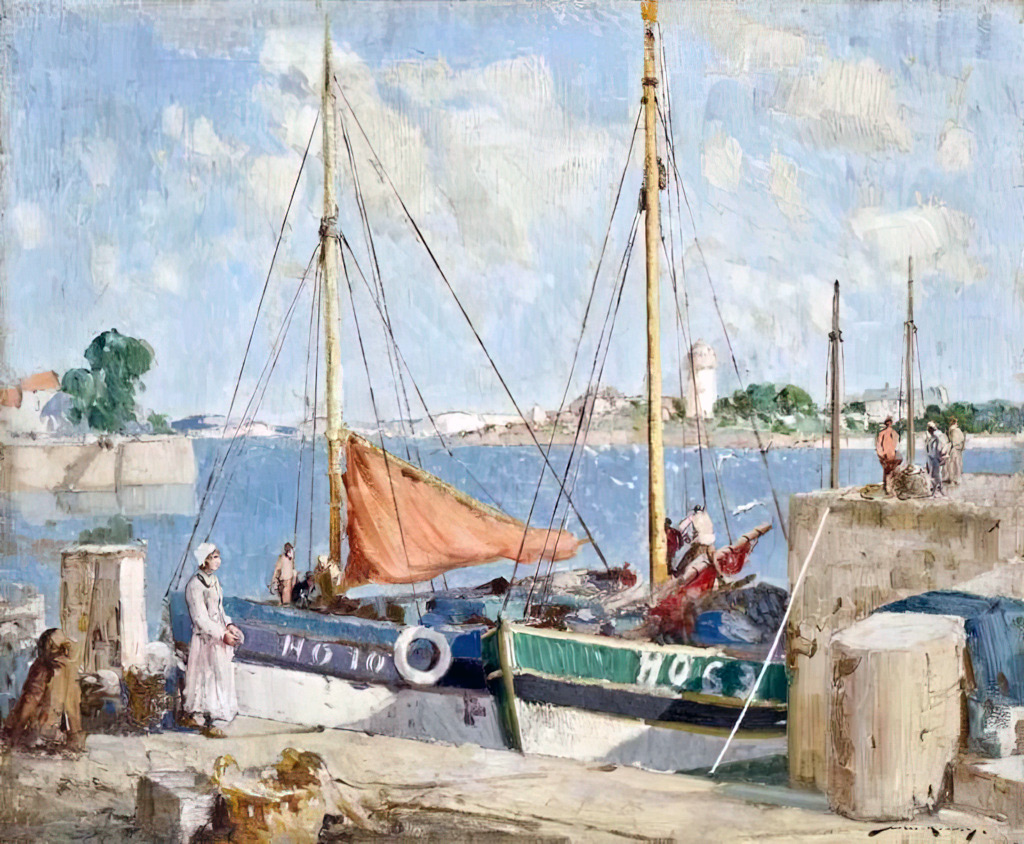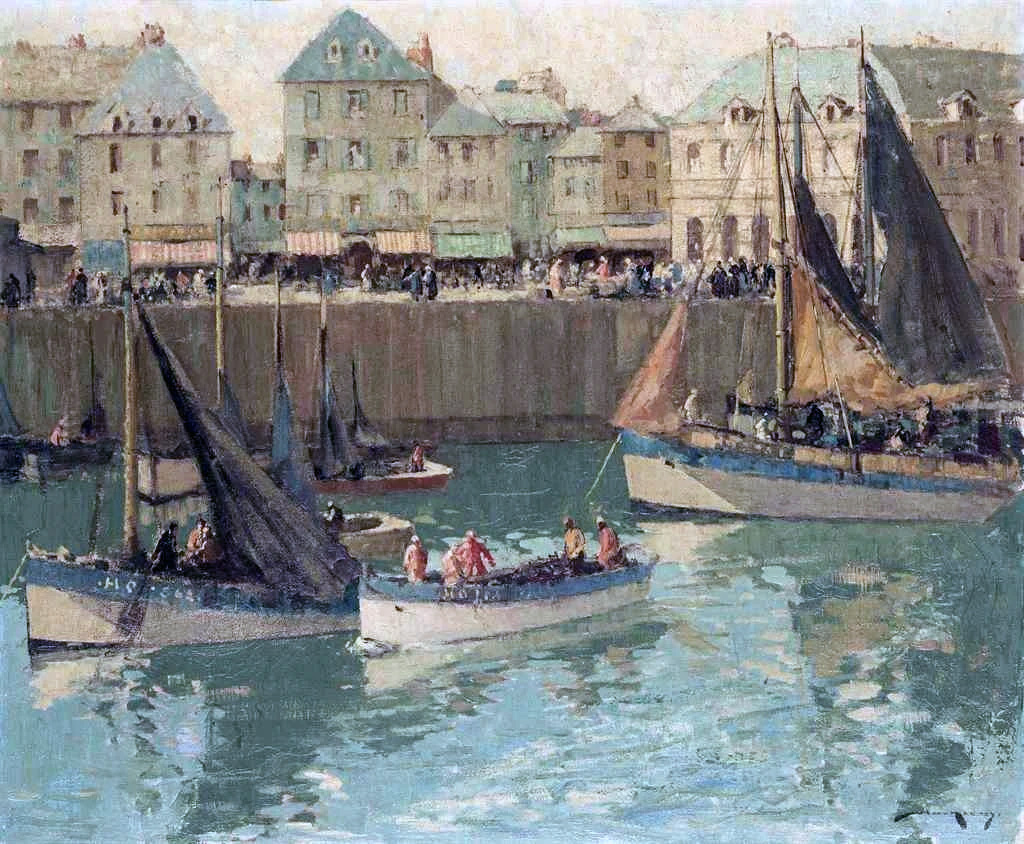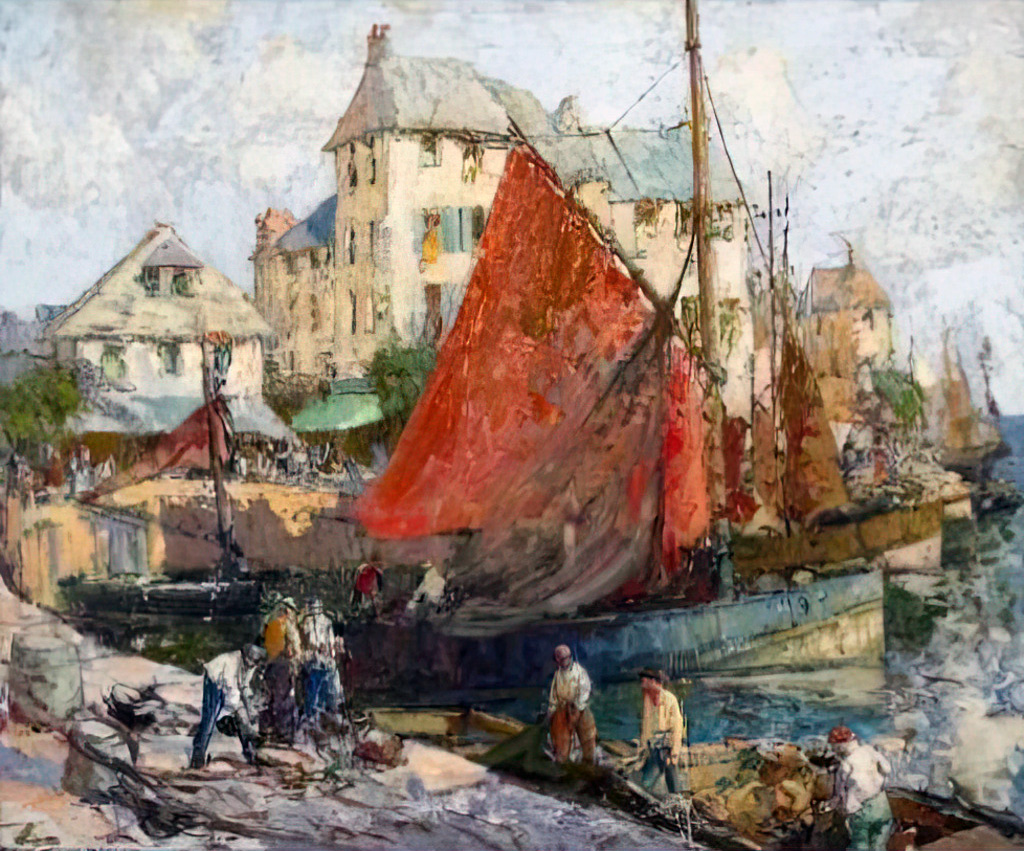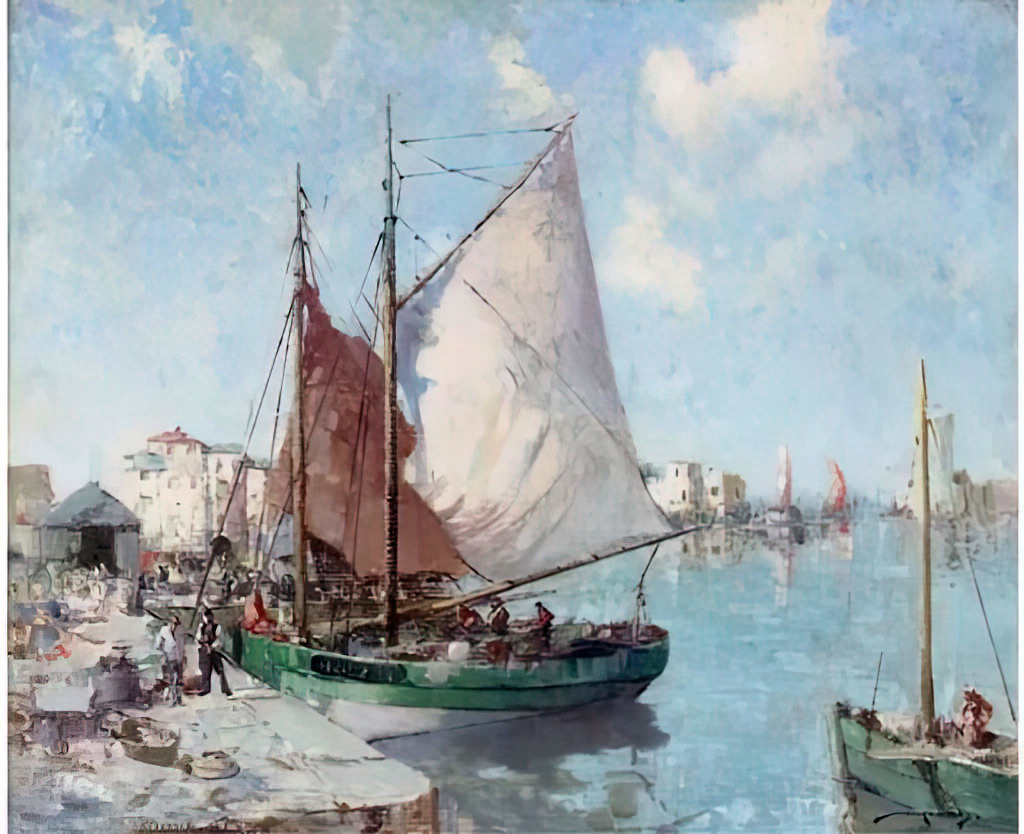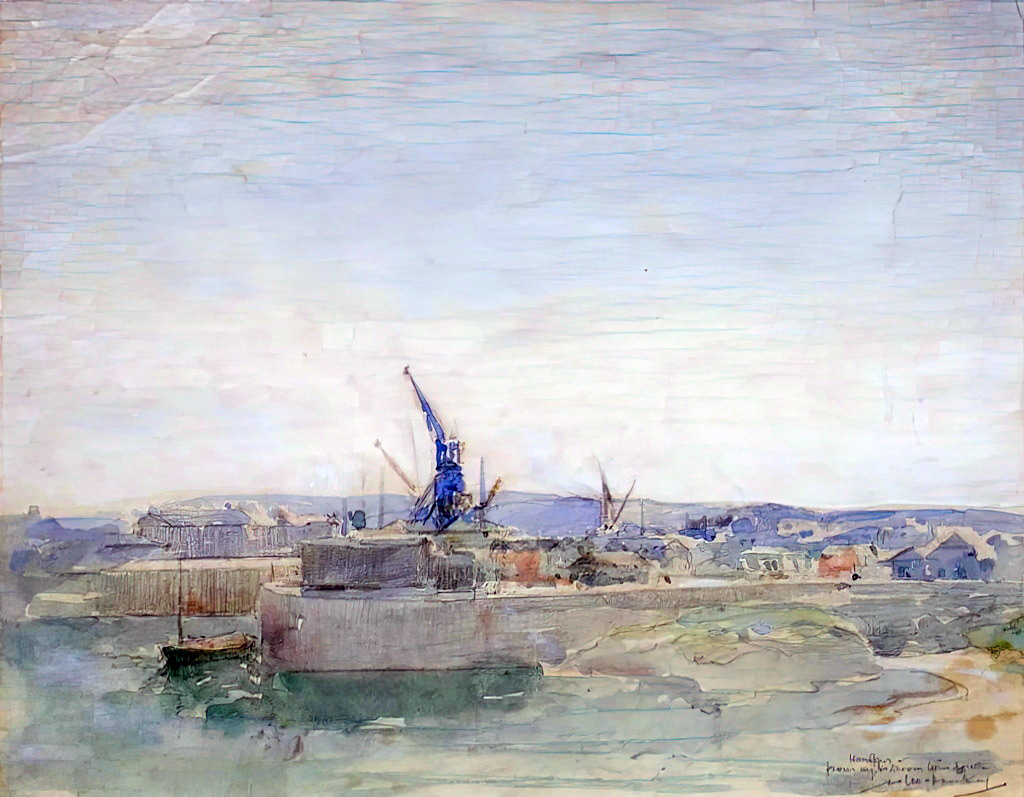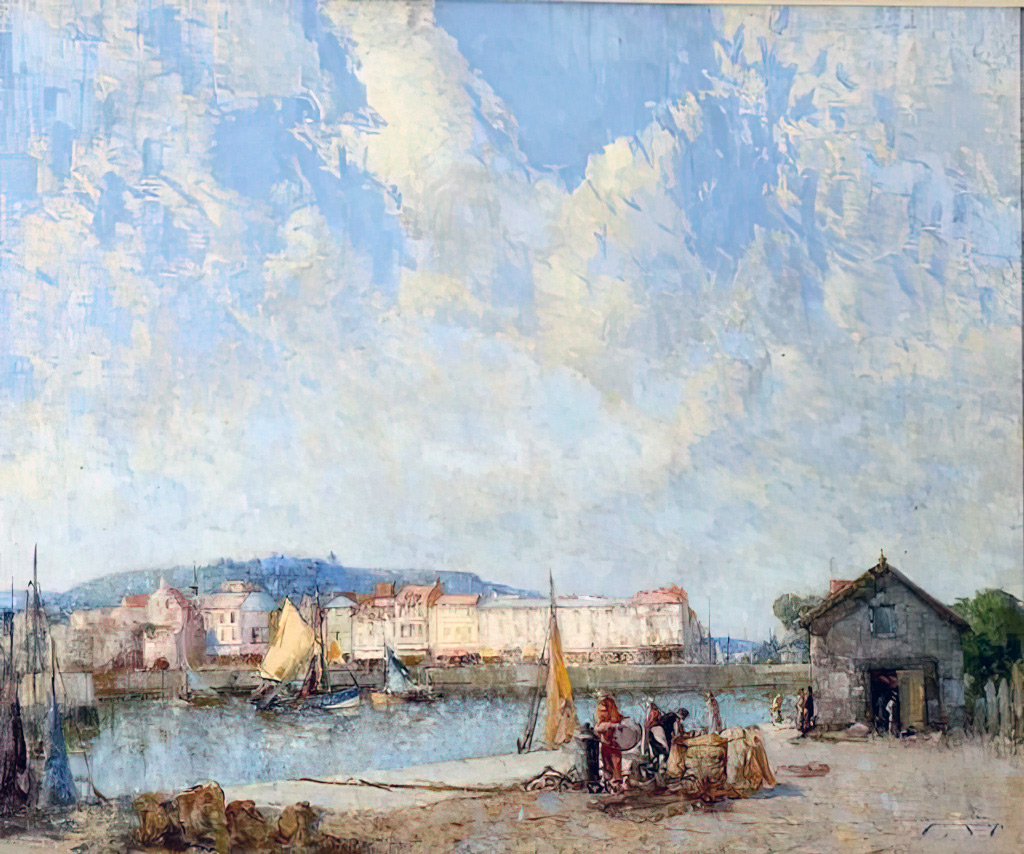 Today: The Cheval Blanc is an old 15th century hotel/coach inn. It still exists today, and it's still an hotel. Click here to access their site. You can see it in the painting above on the left.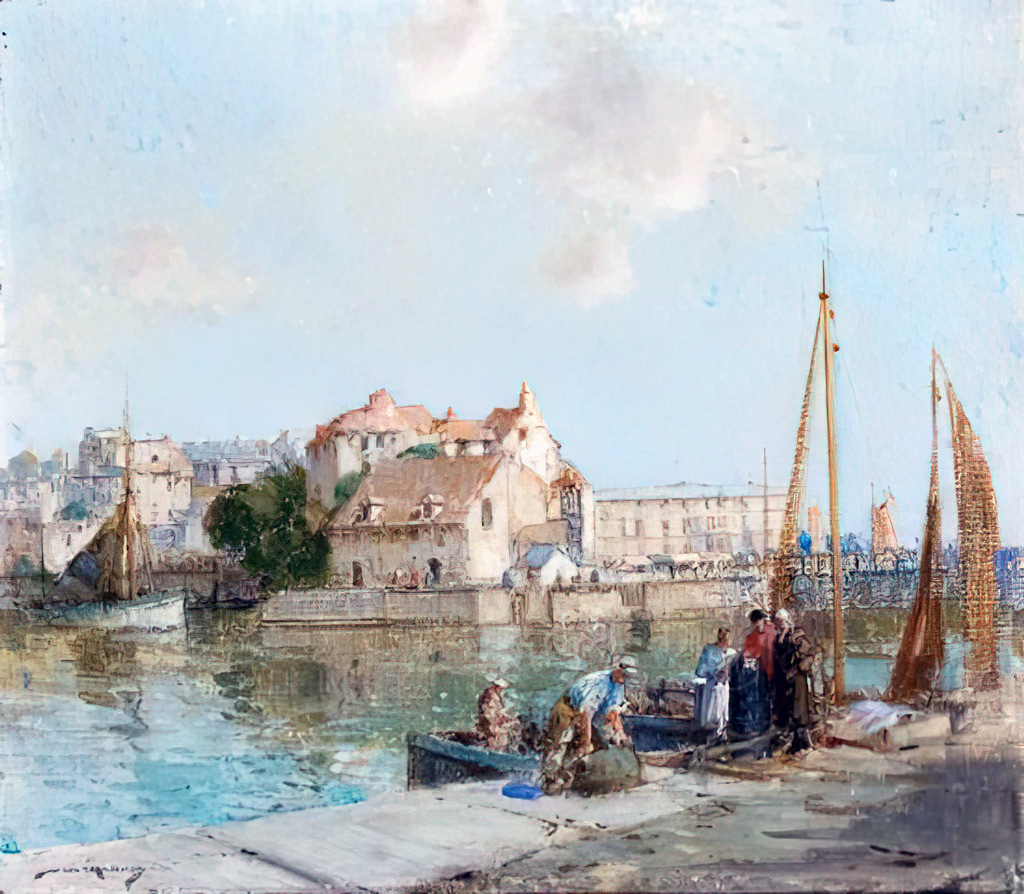 TODAY: The Lieutenance (Harbor Master) still exists today. The construction of this fortified structure started in the 14th century.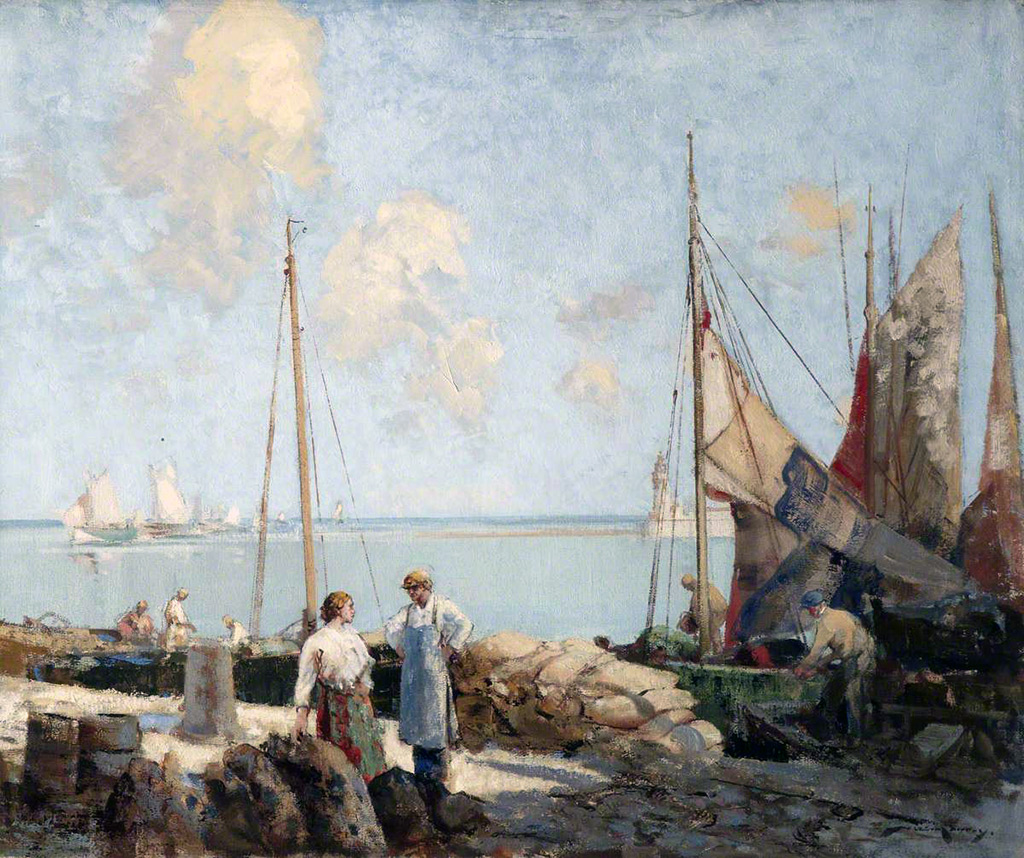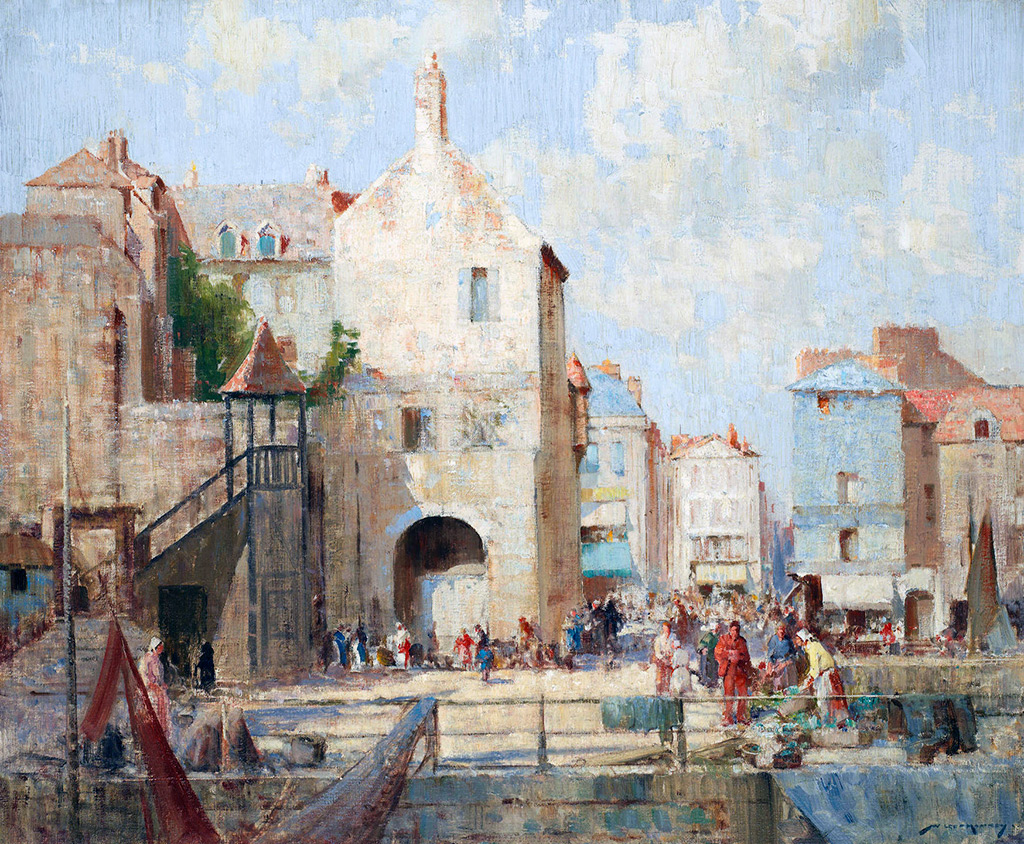 TODAY: Market day is Saturday, and it is centered around the Saint-Catherine church.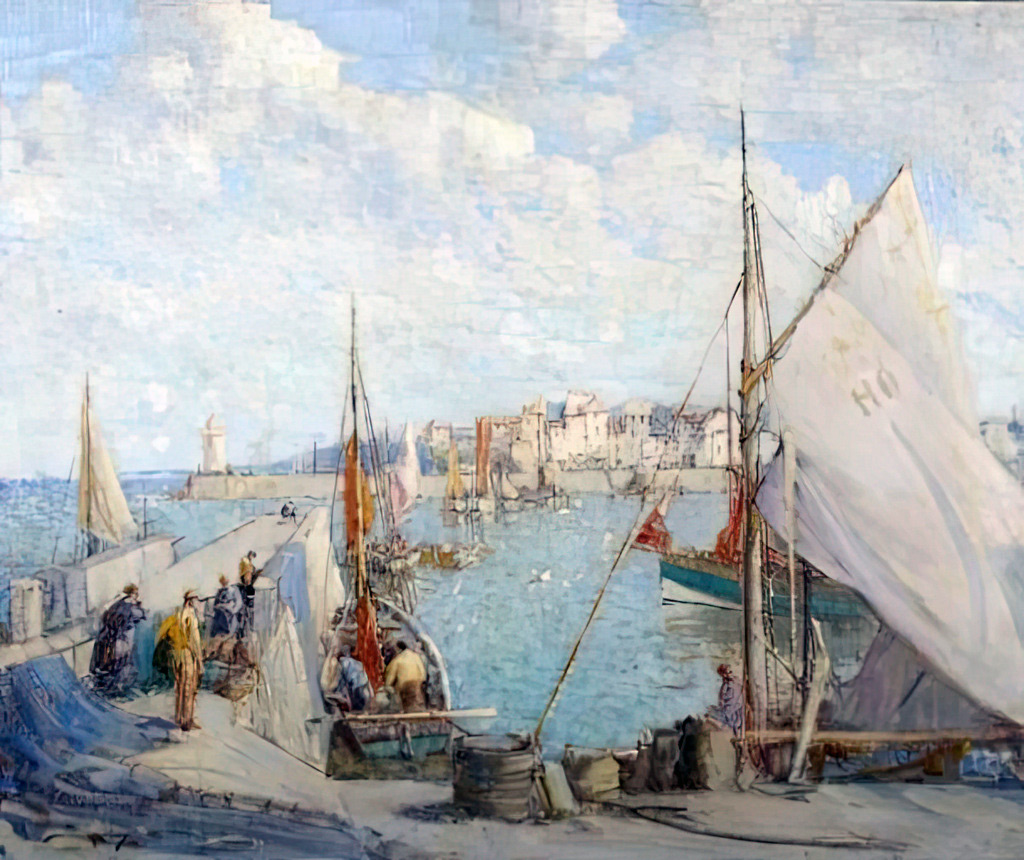 William Hankey painted in several places in France. Here are the places he painted in (links "⇠" to his works will appear below when published):
Bourgogne-Franche-Comte (Burgundy)
Brittany
Hauts-de-France

Abbeville
Boulogne
Etaples
samer

Normandy
Nouvelle-Aquitaine
Provence-Alpes-Cote d'Azur

Avignon
Cannes
Frejus
Grasse
Menton
Saint-Tropez
Saint-Raphael
Honfleur was (and is) a very picturesque town, so it saw many artists capturing the beauty of this very scenic town. The reason it has so many tourists is obvious…. it's very pretty. Here are some of the artists that have come to apply their art in the town (a link, symbolized by a "⇠", to the artist's works will appear when published. A "*" indicates that the artist did not work directly in Honfleur but instead worked outside of Honfleur in a nearby town).
NOTE: You can subscribe to our new articles by entering your email address in the box on the right column (or at the very bottom of this article) and clicking on the button "Subscribe".

You will need to check your incoming emails and validate your subscription. If you can't see an email from us, check your Spam folder. Without validating your email address, you will not get notifications from us. WE WILL NEVER GIVE YOUR EMAIL ADDRESSES TO ANYONE!
Related Posts