This page forms part of a series of pages dedicated to the many artists who worked in Honfleur. A full list of all the artists with a link to their works can be found at the bottom of this page.
Movement(s): Cubism, Fauvism, Impressionism, Modernism
Jean Dufy was born in Le Havre, France on March 12, 1888 into a large family. His older brother was the well-known painter Raoul Dufy, who became a mentor throughout Jean's career. Jean Dufy had received formal education at the "Ecole Primaire Superieure du Havre".
Upon completing his schooling at age 16, Dufy took a job as an itinerant clerk with a French overseas import company, and later as a secretary on the transatlantic liner La Savole which traveled between Le Havre and New York City.
In 1906 Dufy visited an exhibition put on by the "Cercle de l'Art Moderne" in Le Havre, where he discovered the work of Picasso, Derain, with whom become friends years later, and Matisse, whose painting "Fenêtre ouverte à Coillourea" urged him to decide to pursue a career as a painter. In January 1914 his watercolours were presented at the Galerie Berthe Weill.
Shortly after his first exhibition, Dufy was drafted into World War I as a horse soldier. After serving in the military for two years, in 1912 the young artist moved to Paris and settle in Montmartre to participate in the Parisian art scene.
In 1920 he returned to Paris and settled in the artist quarter Montmartre, next door to Georges Braque. Braque, a friend of his brother Raoul Dufy, encouraged him to experiment with the Cubist style. Another of Raoul's friends, Othon Friesz, exposed him to the Fauve movement. He also spent time there with Picasso, Apollinaire, and Derain, among others.
Two months after the death of his wife, Jean Dufy died on May 12, 1964, in La Boissiere in the village of Boussay.
Click here to read Jean Dufy's full bio on Wikipedia.
NOTE: Click on any image below for a bigger version (no new window will open).
NOTE: A black box like this one, means that there is an explanation text about today's situation of the painting above it.
NOTE: Click on this photo icon
anywhere below a painting to see a photo of what the area looks like today.
NOTE: A blue box like this one, means there is an explanation or a note.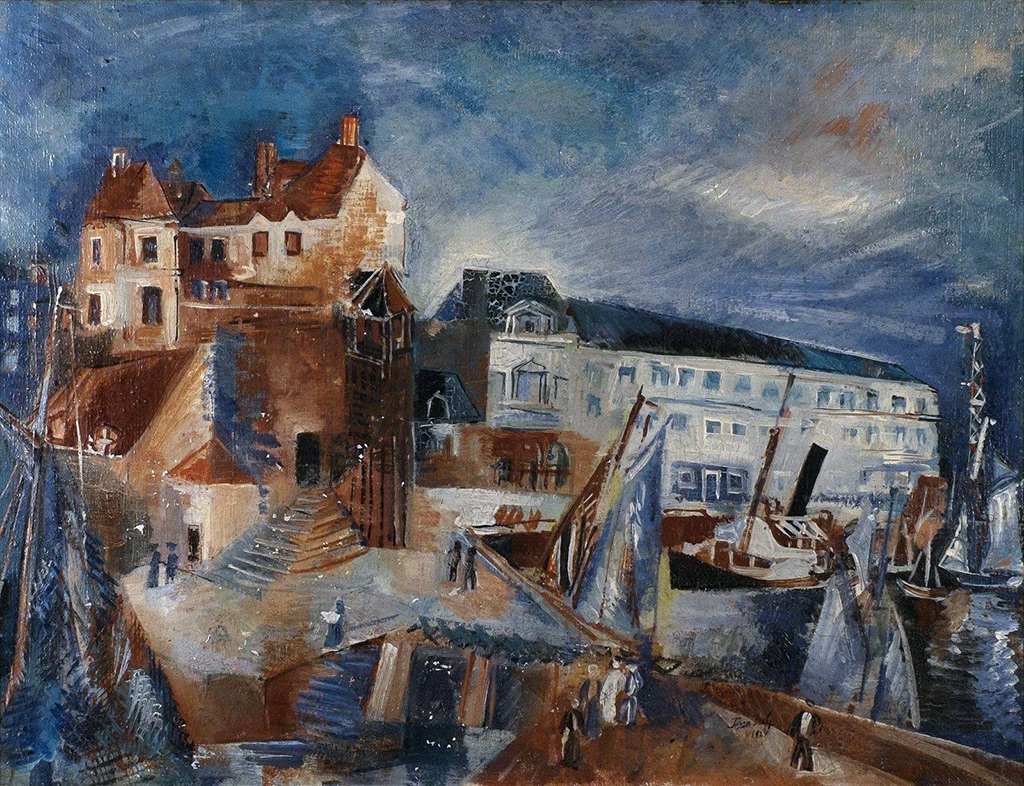 TODAY: The Lieutenancy still exists today and is one of the most visible of the ancient buildings of Honfleur.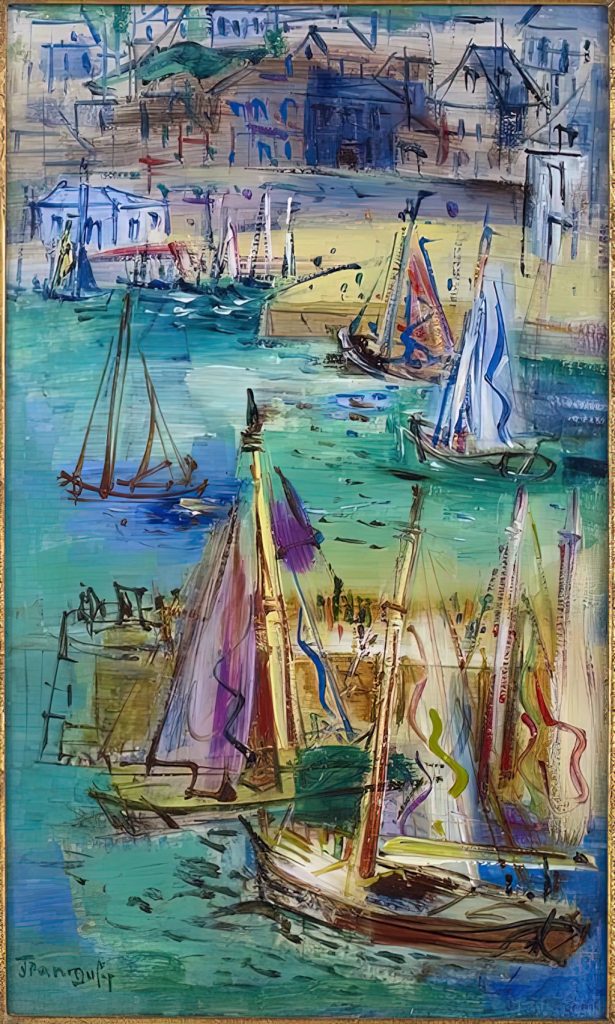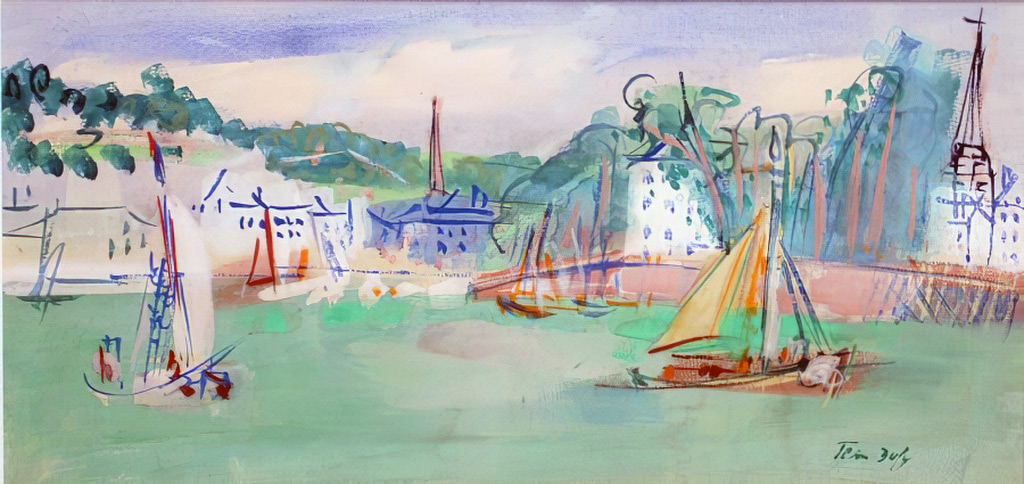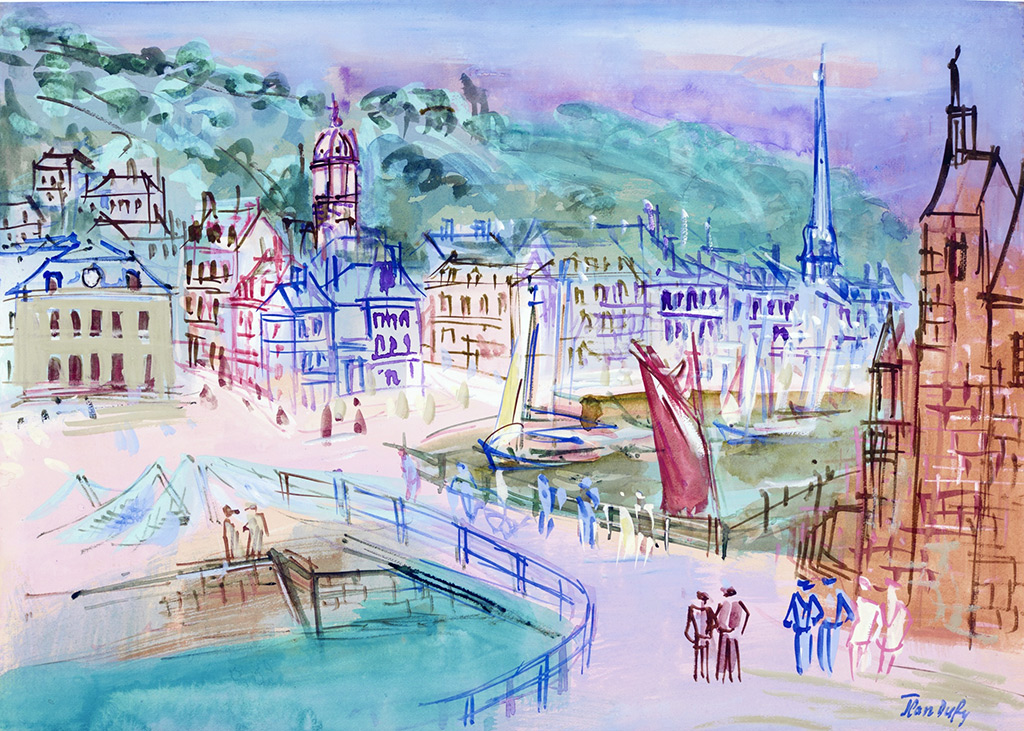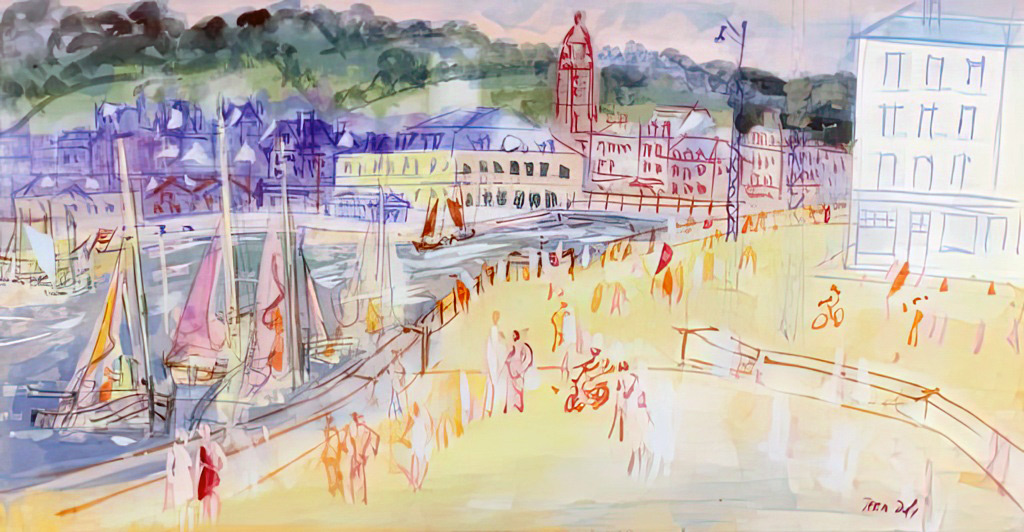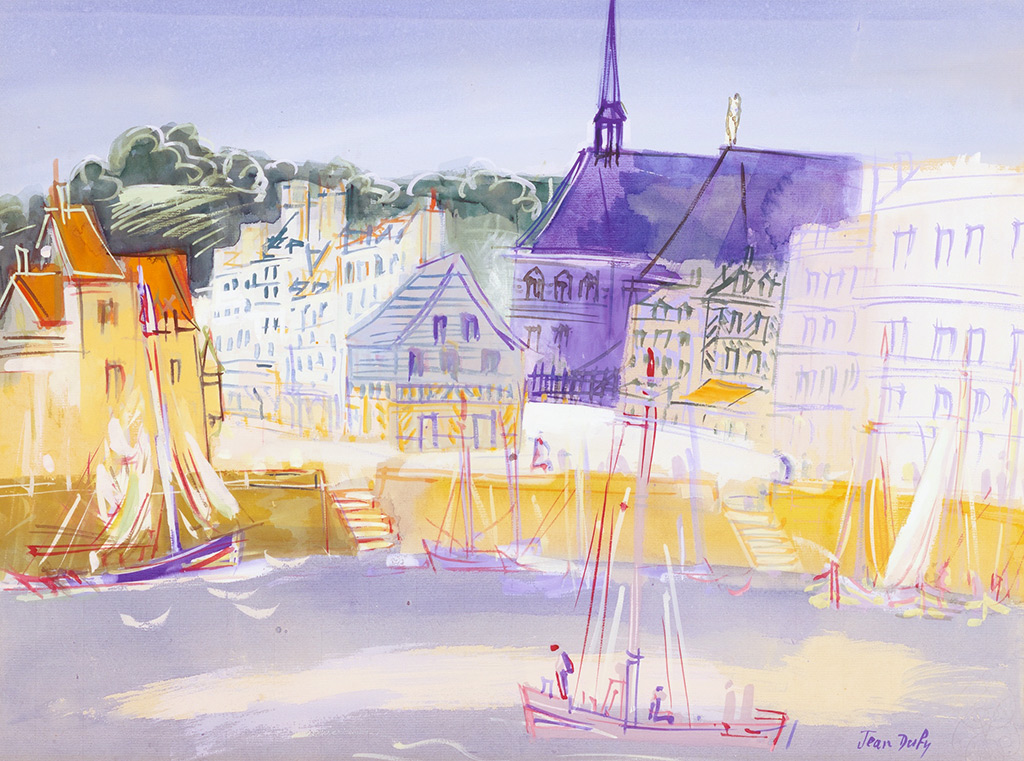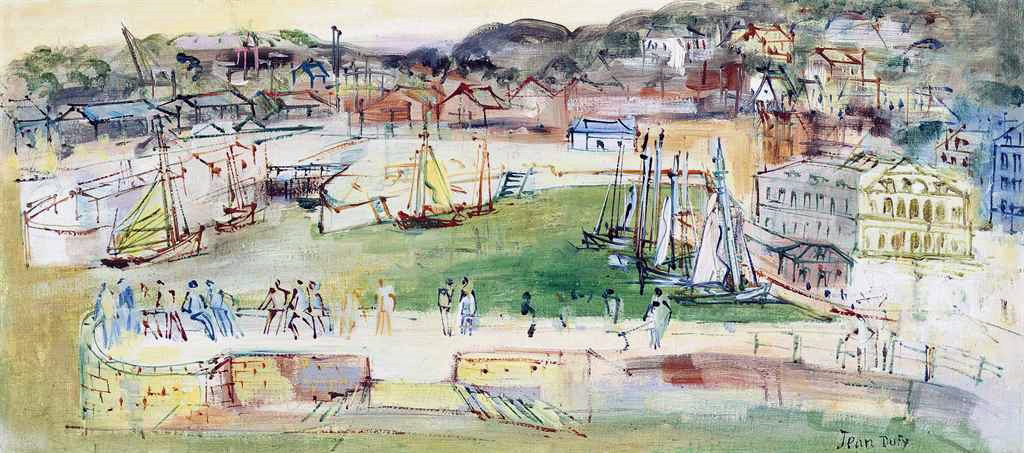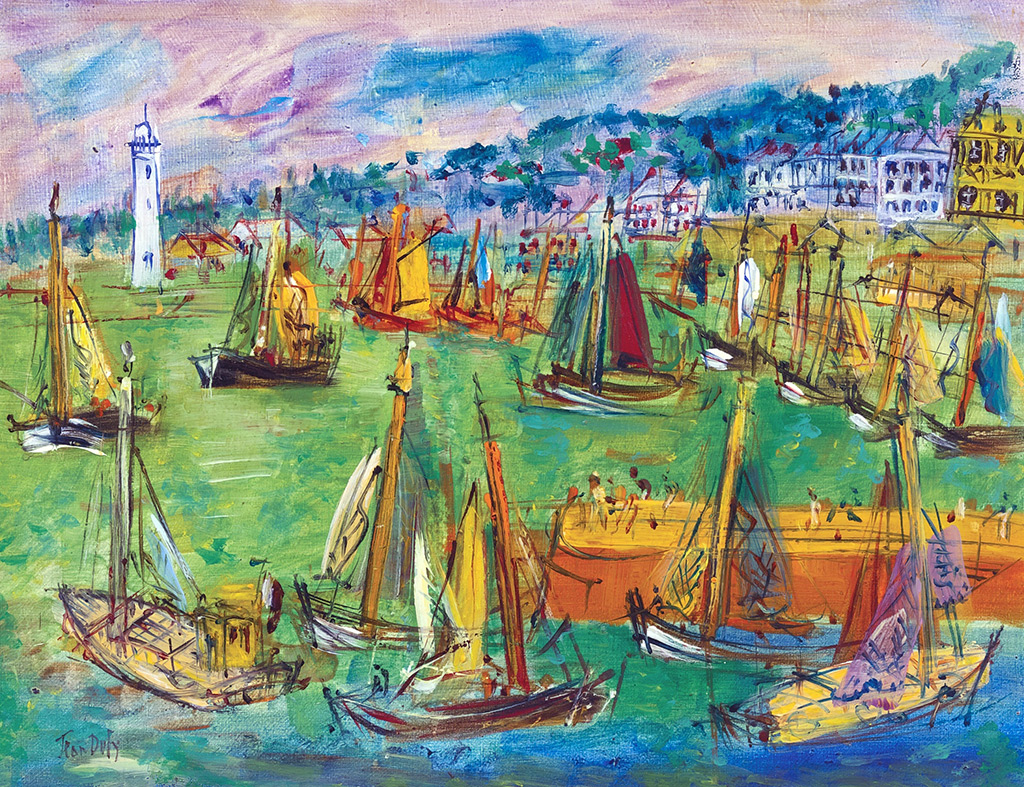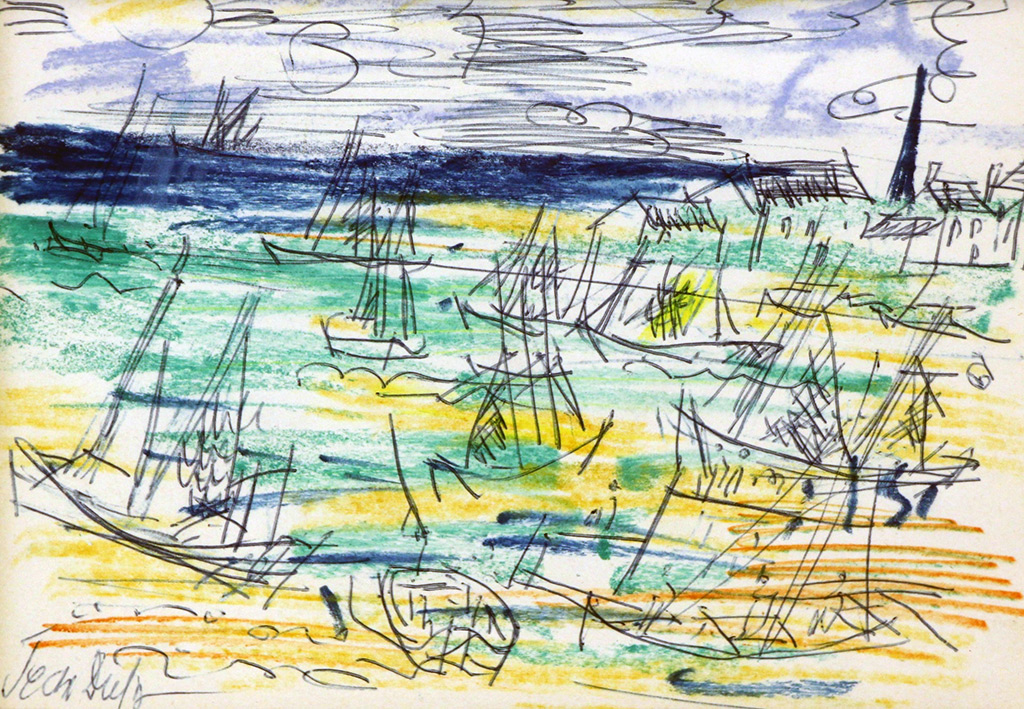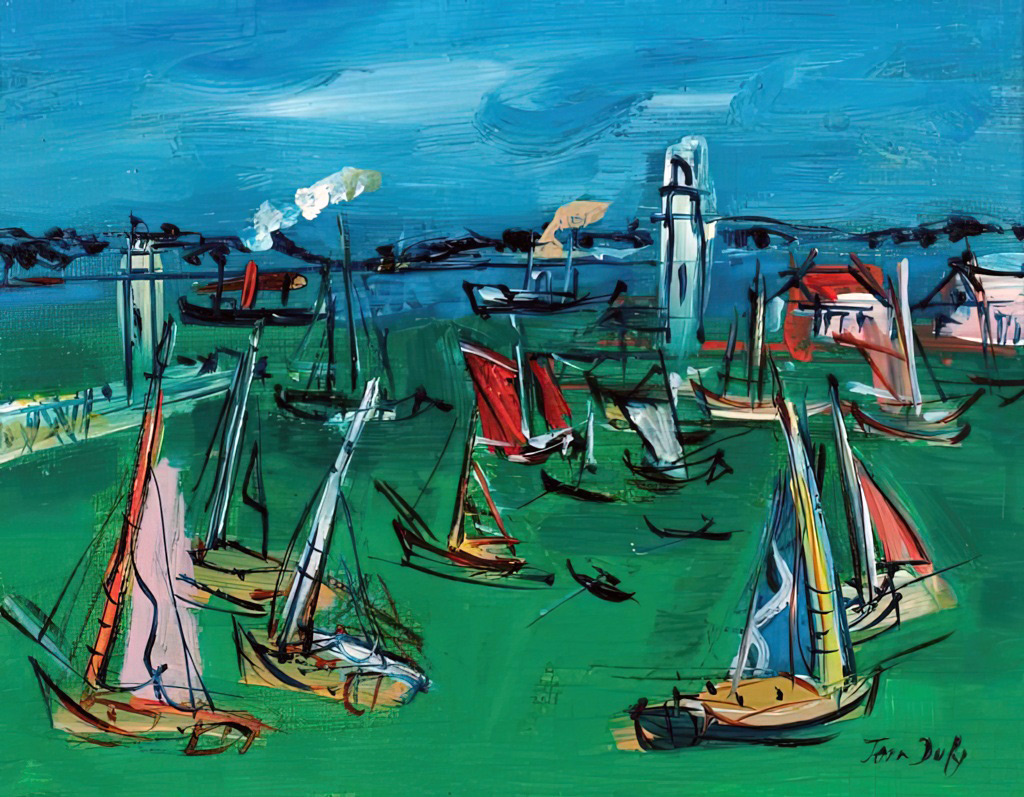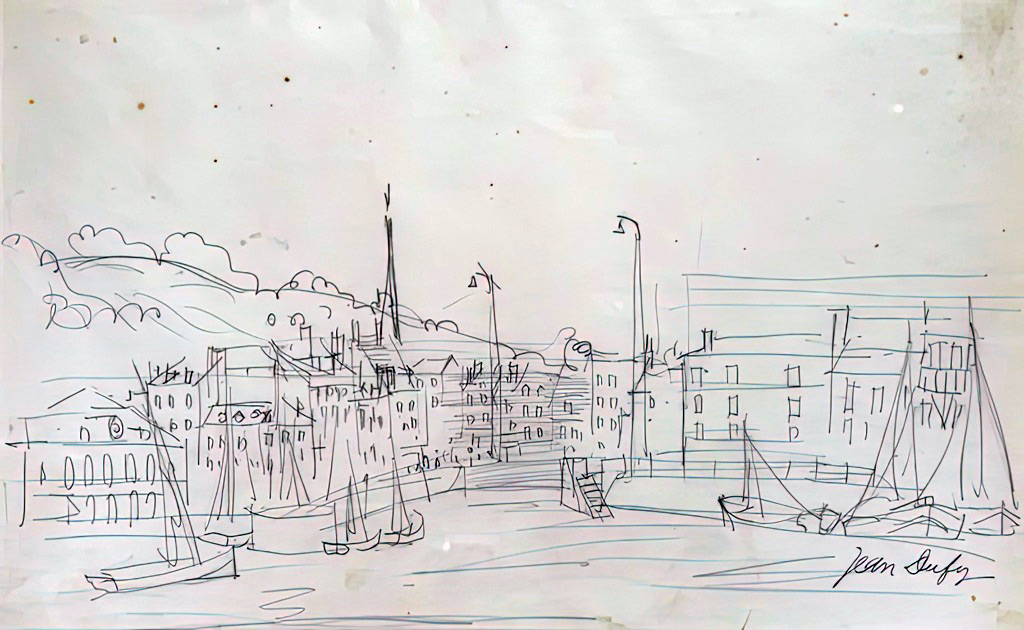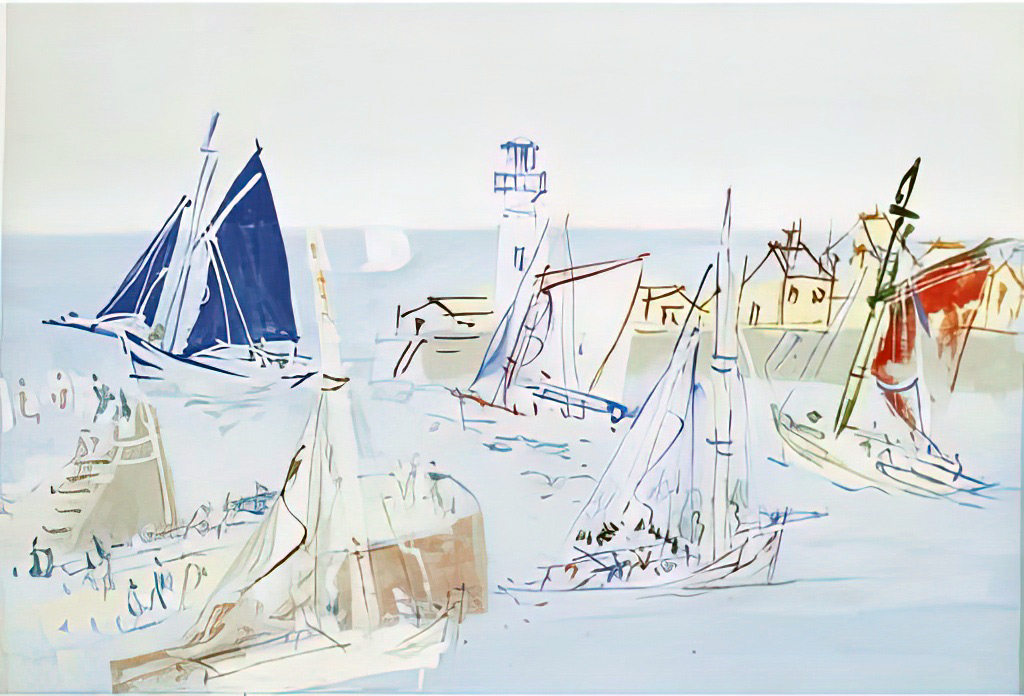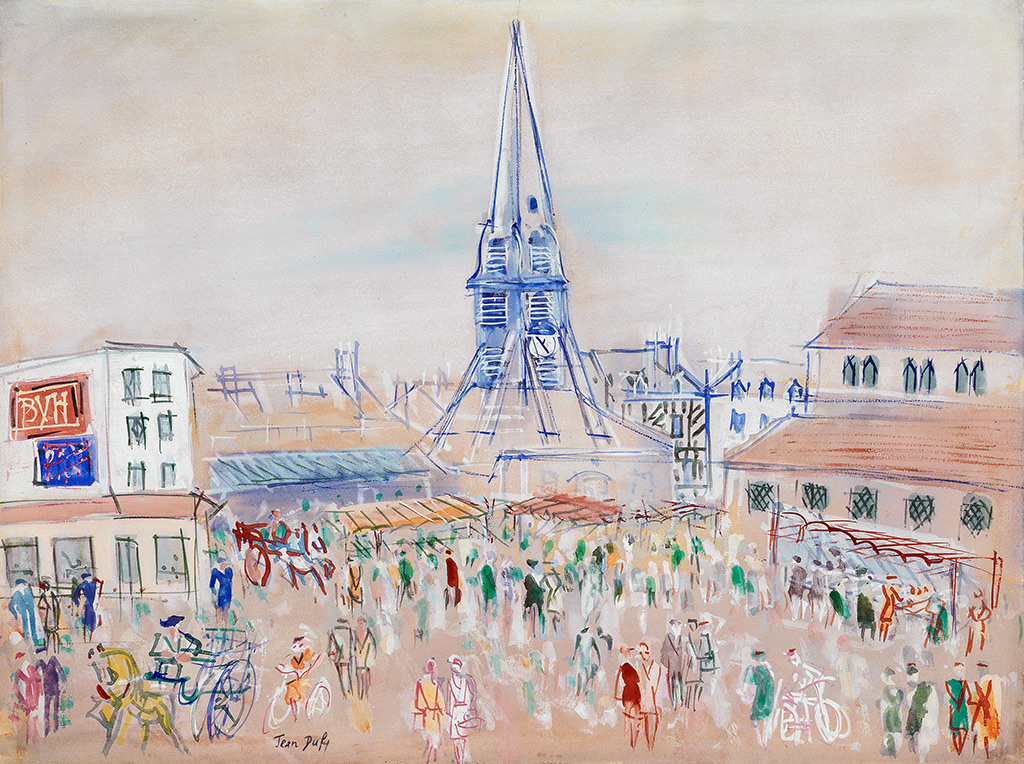 TODAY: The square where you will find the Sainte-Catherine church is a very busy square with markets and events.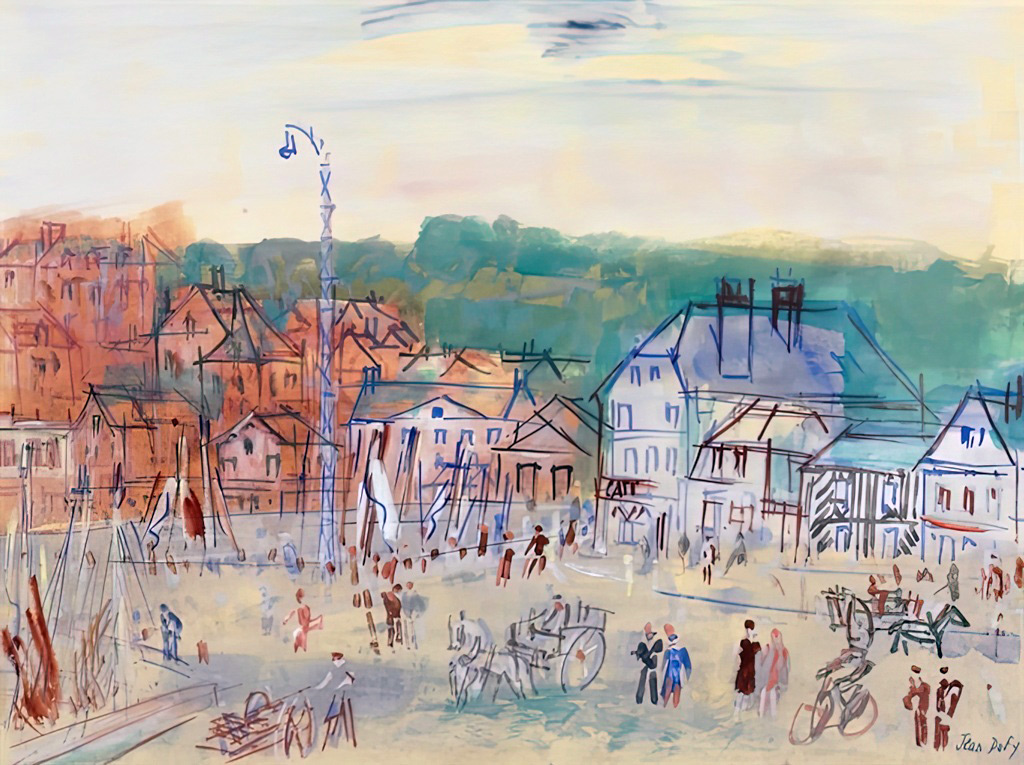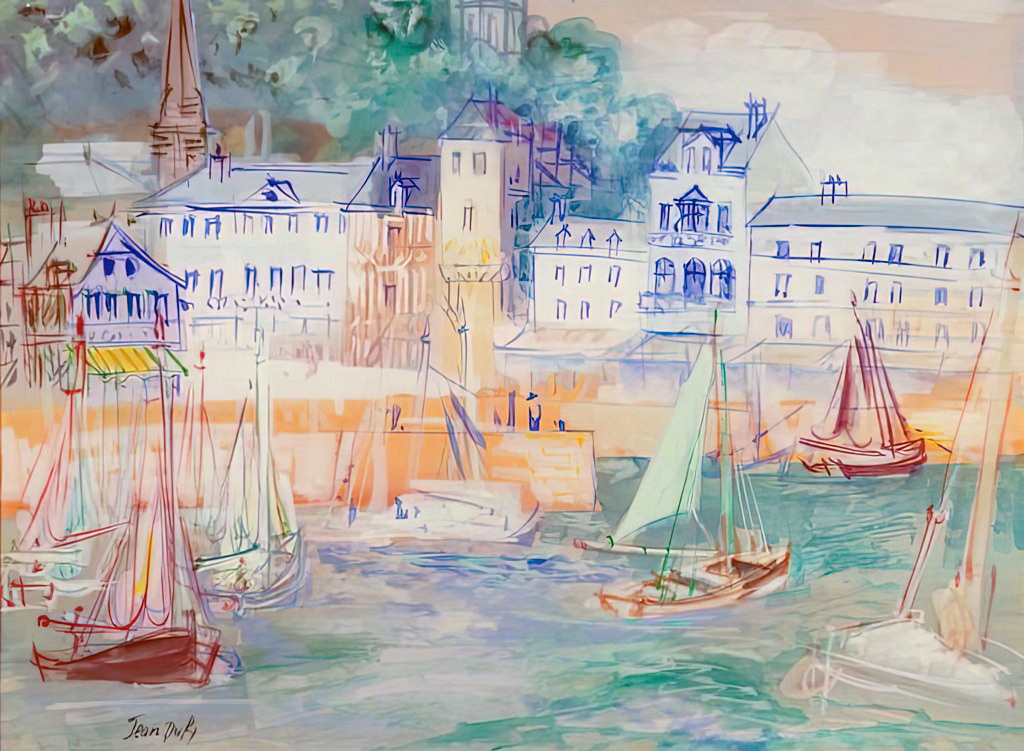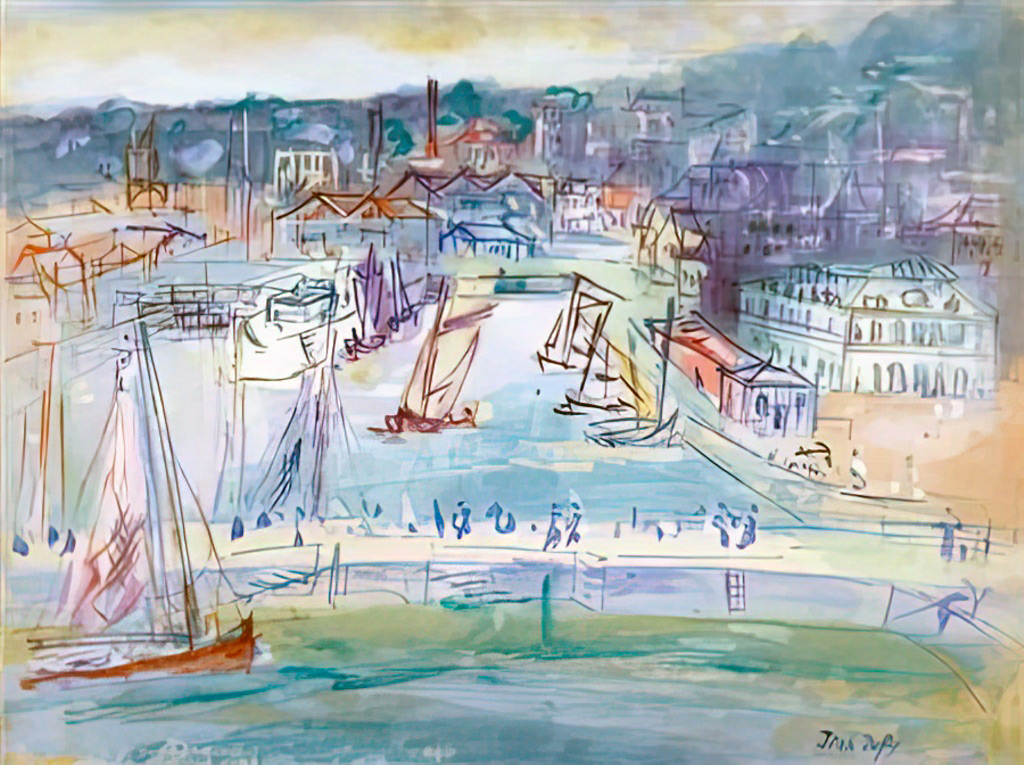 Jean Dufy painted in a few cities in Normandy. Here are the cities and places he painted in Normandy (a link "⇠" to his works in those cities will appear below when published):
Brittany
Centre-Val de Loire

Bossay-sur-Claise
Descartes
Martizay
Preuilly-sur-Claise

Grand Est
Normandy
Provence-Alpes-Cote d'Azur

Beaulieu-sur-Mer
Nice
Saint-Tropez
Villefranche-sur-Mer
Honfleur was (and is) a very picturesque town, so it saw many artists capturing the beauty of this very scenic town. The reason it has so many tourists is obvious…. it's very pretty. Here are some of the artists that have come to apply their art in the town (a link, symbolized by a "⇠", to the artist's works will appear when published. A "*" indicates that the artist did not work directly in Honfleur but instead worked outside of Honfleur in a nearby town).
NOTE: You can subscribe to our new articles by entering your email address in the box on the right column (or at the very bottom of this article) and clicking on the button "Subscribe".

You will need to check your incoming emails and validate your subscription. If you can't see an email from us, check your Spam folder. Without validating your email address, you will not get notifications from us. WE WILL NEVER GIVE YOUR EMAIL ADDRESSES TO ANYONE!
Related Posts