This page forms part of a series of pages dedicated to the many artists who worked in Honfleur. A full list of all the artists with a link to their works can be found at the bottom of this page.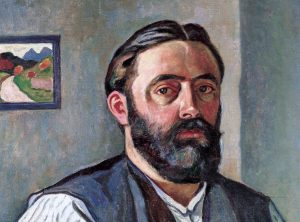 Movement(s): –
Henri de Saint-Delis (Marie Isidore Henri Lienard de Saint-Delis) was born in 1878 and died in 1949 in Honfleur.
He was born in the North of France, but as the death of his father, the family moved to Le Havre in 1882. In Le Havre he went to school, and became good friends with now famous artists like Othon Friesz, Raoul Dufy, and others. His older brother, Rene de Saint-Delis, also attended the schools and was on his way to become a reputable painter.
He decided to move to Paris with his artist friends to attend the Academy of arts, but tuberculose prevented him from finishing. He moved to Switzerland because of his illness and spent time there making paintings of the mountains.
In 1920 he moved back to Normandy, and while earning a modest income from teaching, he continued painting.
Henri never sold any of his paintings! He kept them for himself and his artist friends (Othon Friesz had stated that he was the best artist of them all). The public only discovered his works of art in 1954 during an exposition.
He died in Honfleur, where the Eugene Boudin museum has a permanent exposition of his and his brother's works.
Click here to read his full bio (in French only) on Wikipedia.
NOTE: Click on any image below for a bigger version (no new window will open).
NOTE: A black box like this one, means that there is an explanation text about today's situation of the painting above it.
NOTE: Click on this photo icon
anywhere below a painting to see a photo of what the area looks like today.
NOTE: A blue box like this one, means there is an explanation or a note.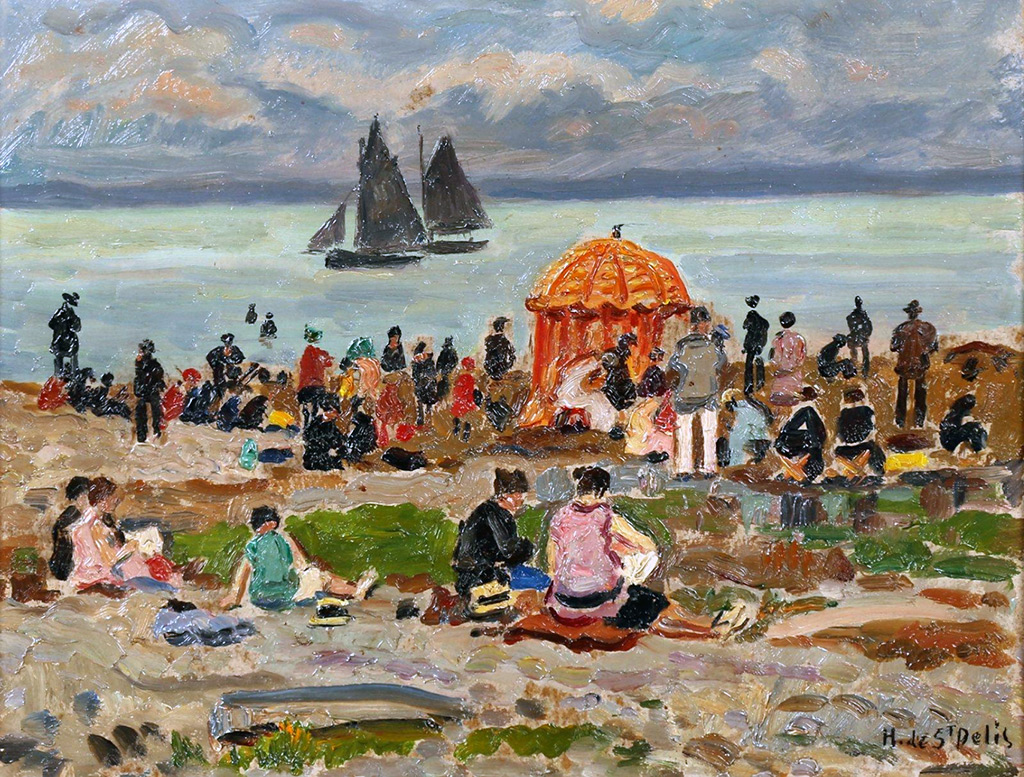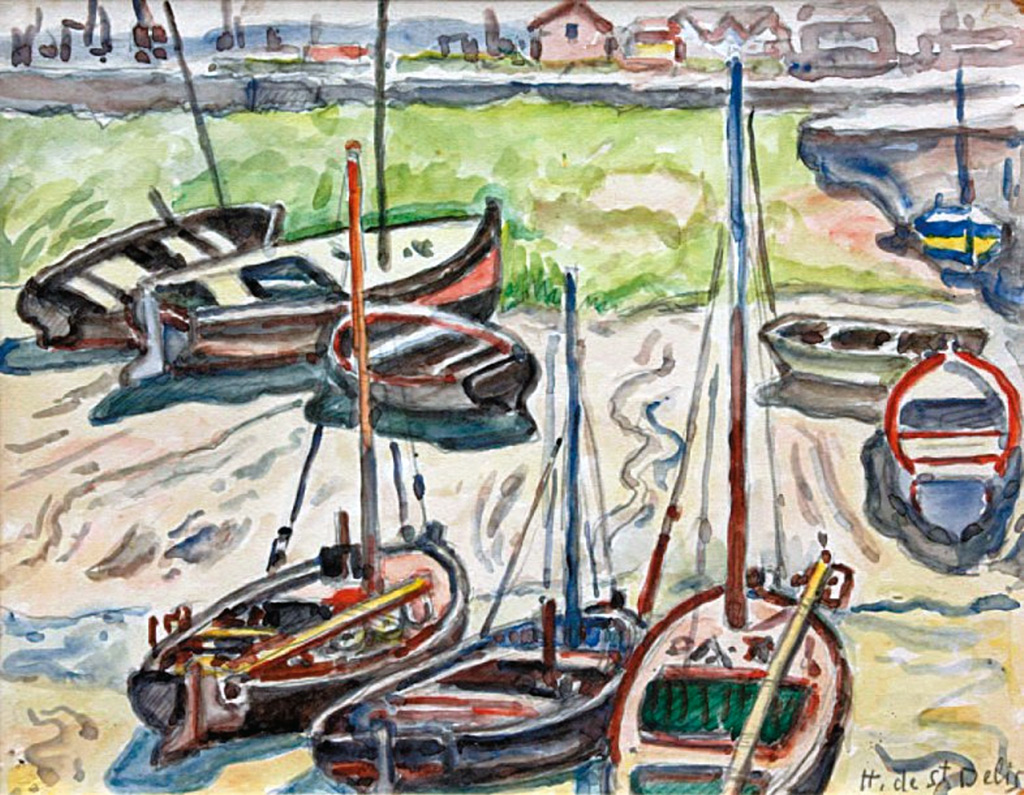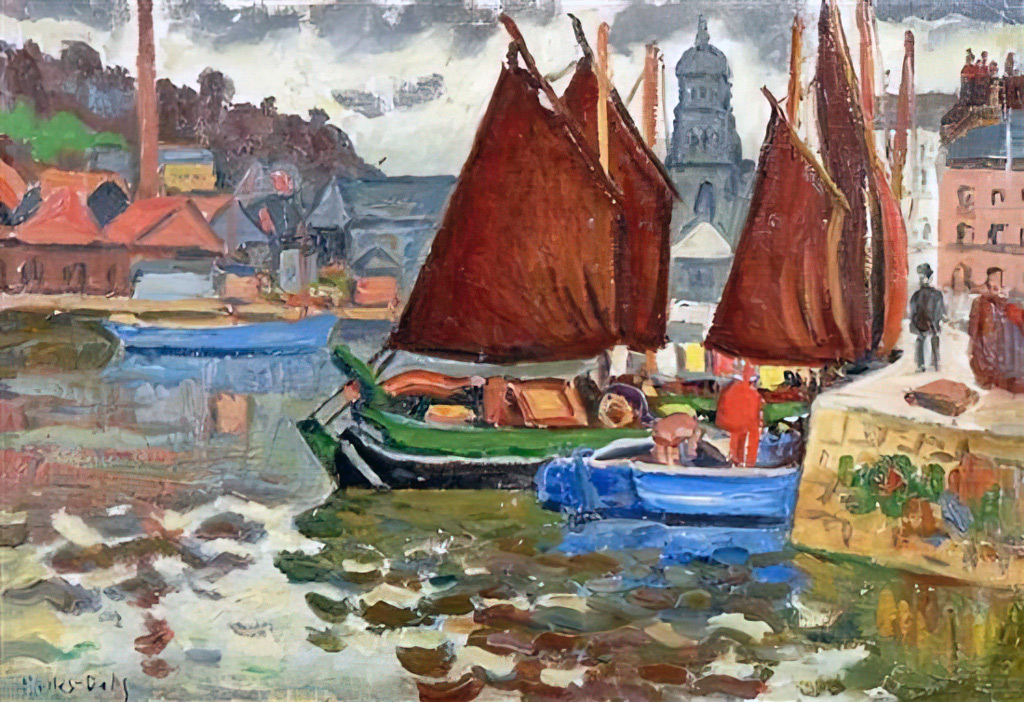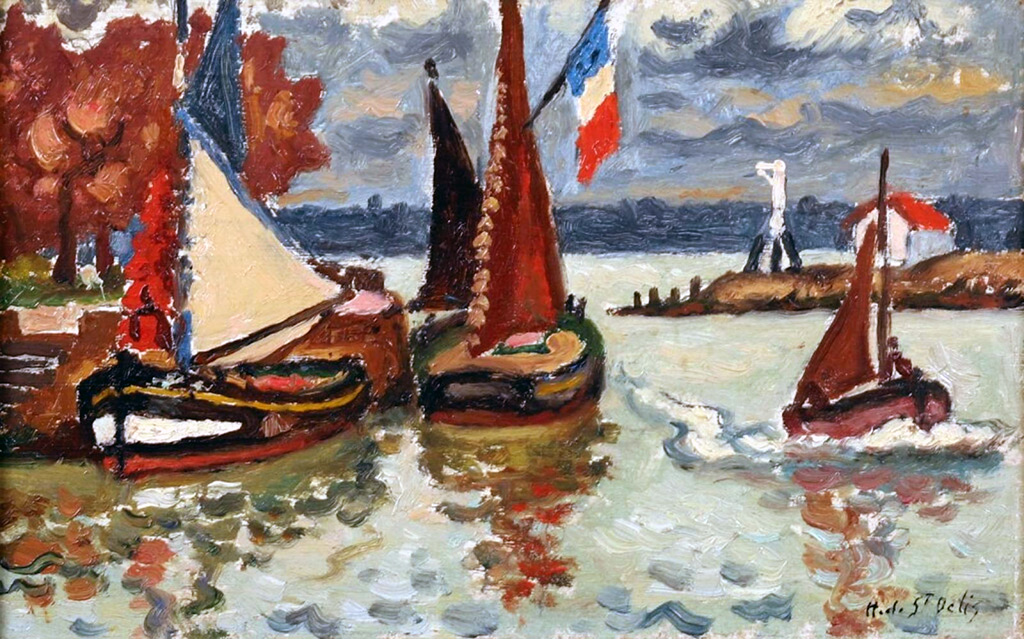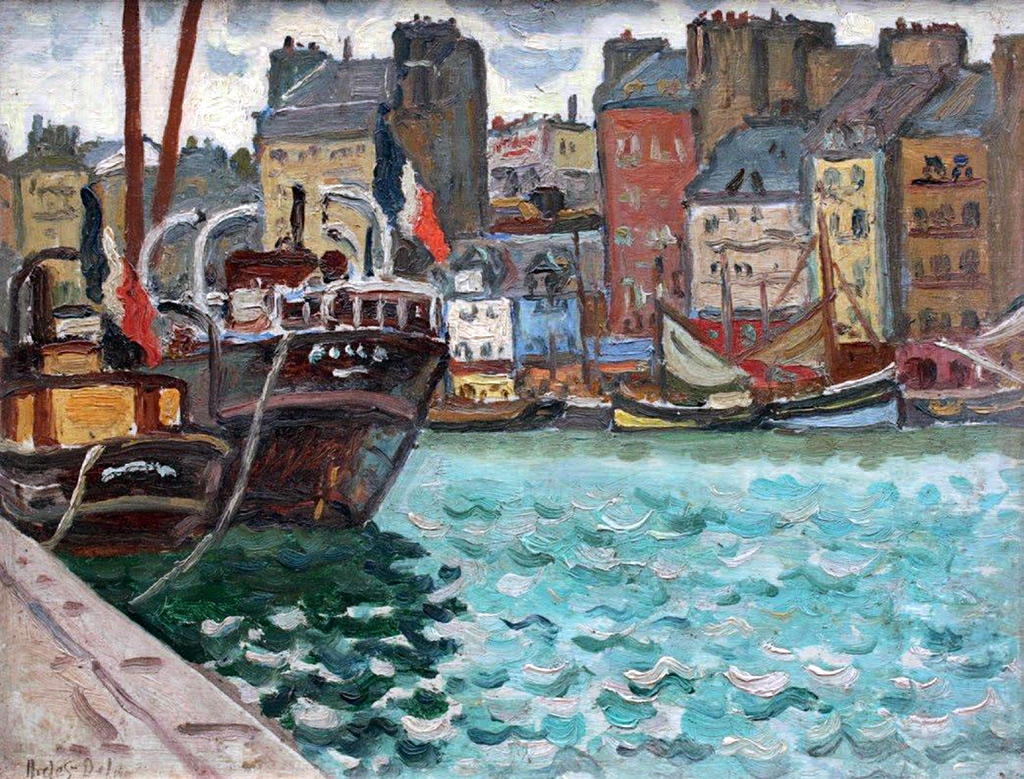 TODAY: The "Vieux Bassin" (the old basin) is the main area of attraction in Honfleur. Today it's lined with restaurants and art galleries. The basin itself has mostly small private pleasure boats.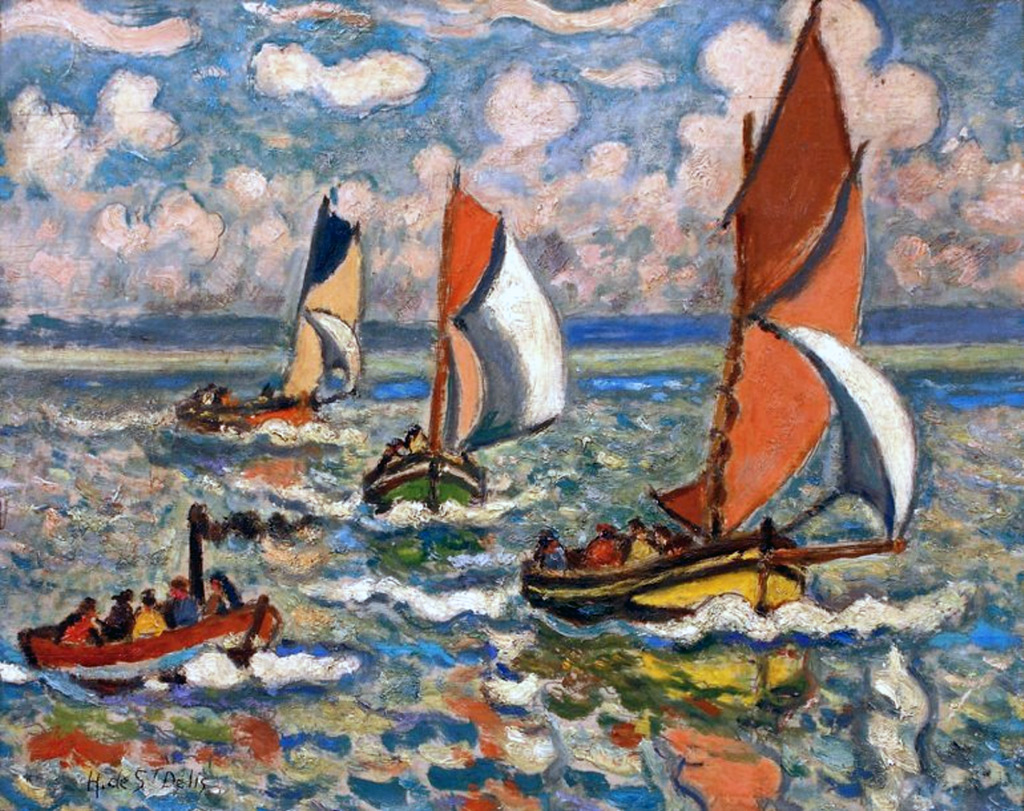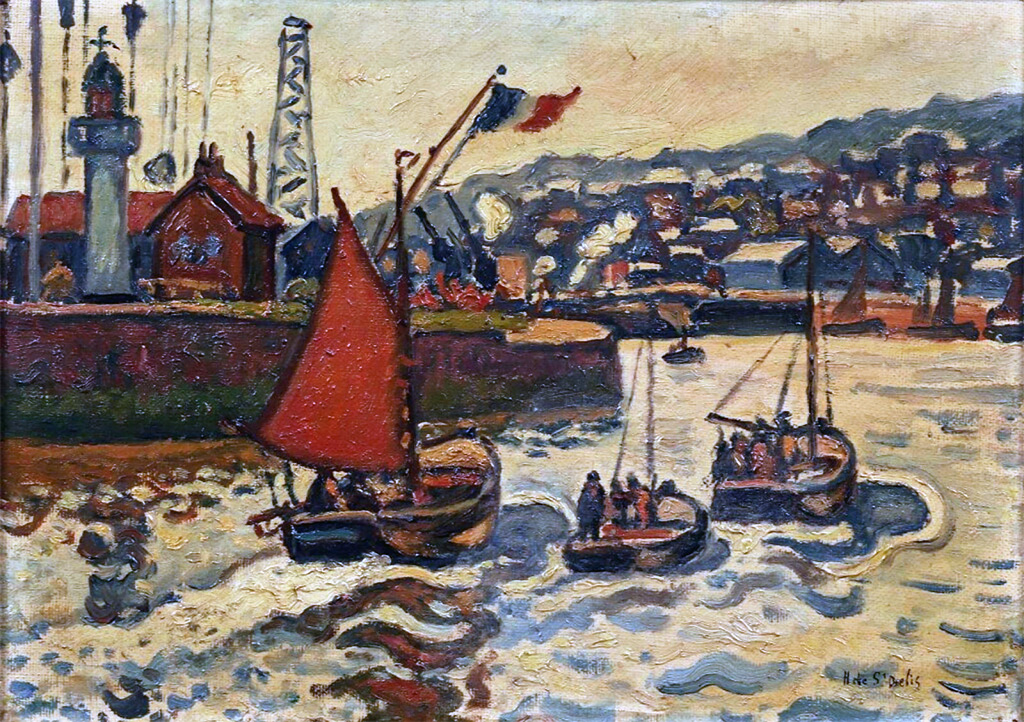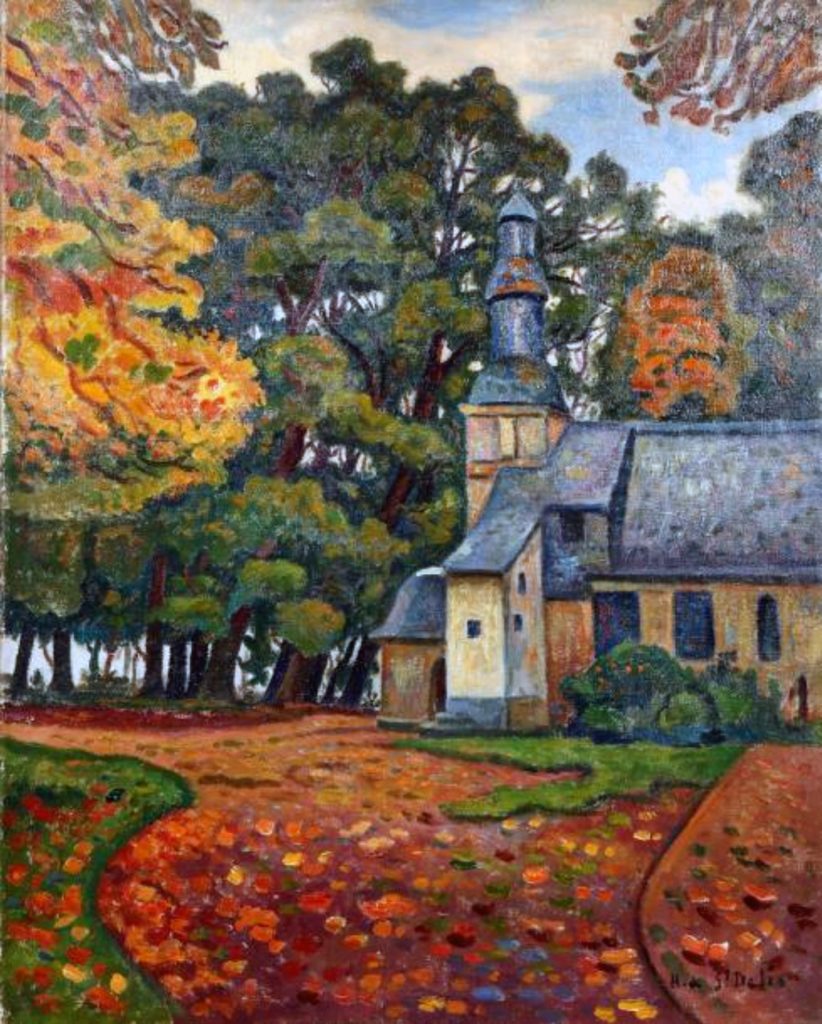 TODAY: The "Notre-Dame de Grace" chapel is located on the "Cote de Grace", a few kilometers up from the centre of Honfleur. It's a small seaman's chapel with a big park around it. There's also a great view over the Seine river from there.

Click here to read our review of the Chapel.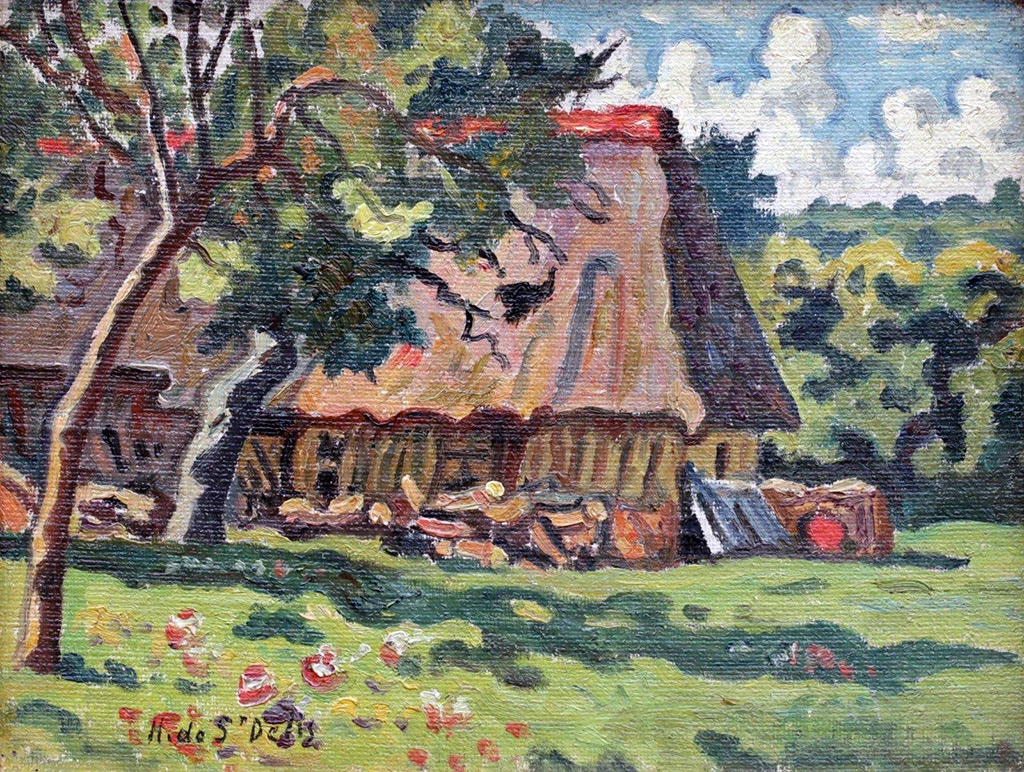 TODAY: The Saint-Simeon farm was, and still is, a popular gathering spot of artists. Today the farm has been turned into a luxury hotel and spa with spectacular views. Click here to access the Saint-Simeon's web site.

Click here to read our review of the Ferme Saint Simeon.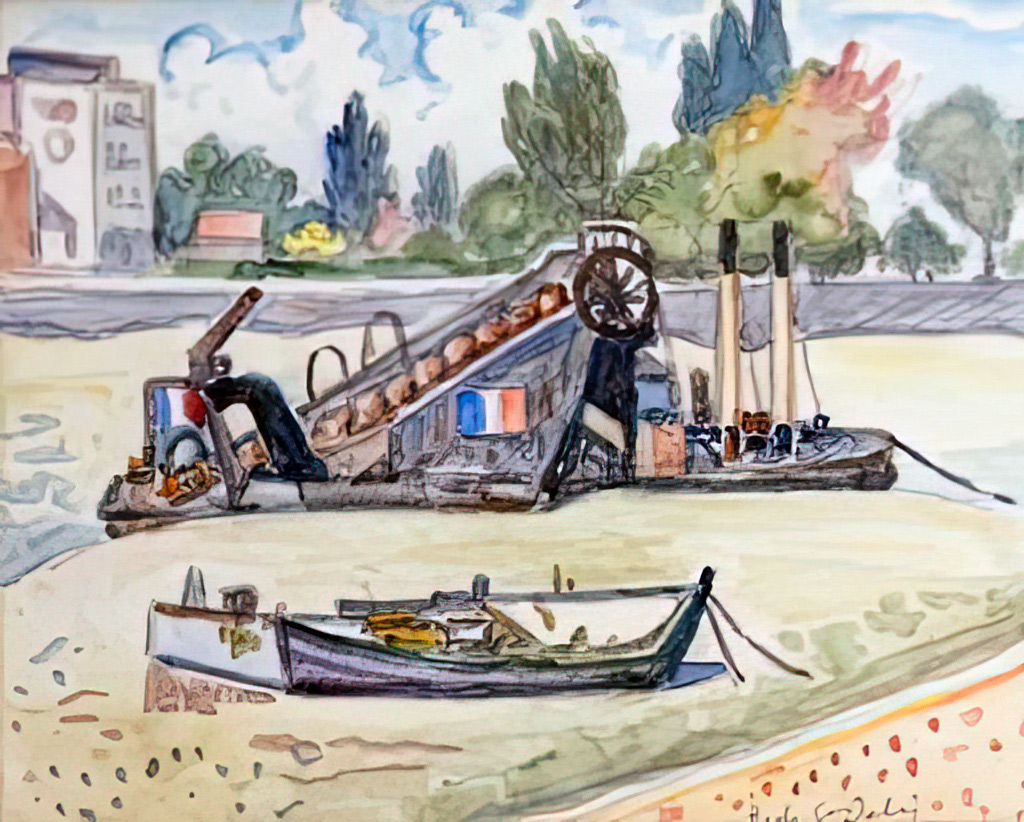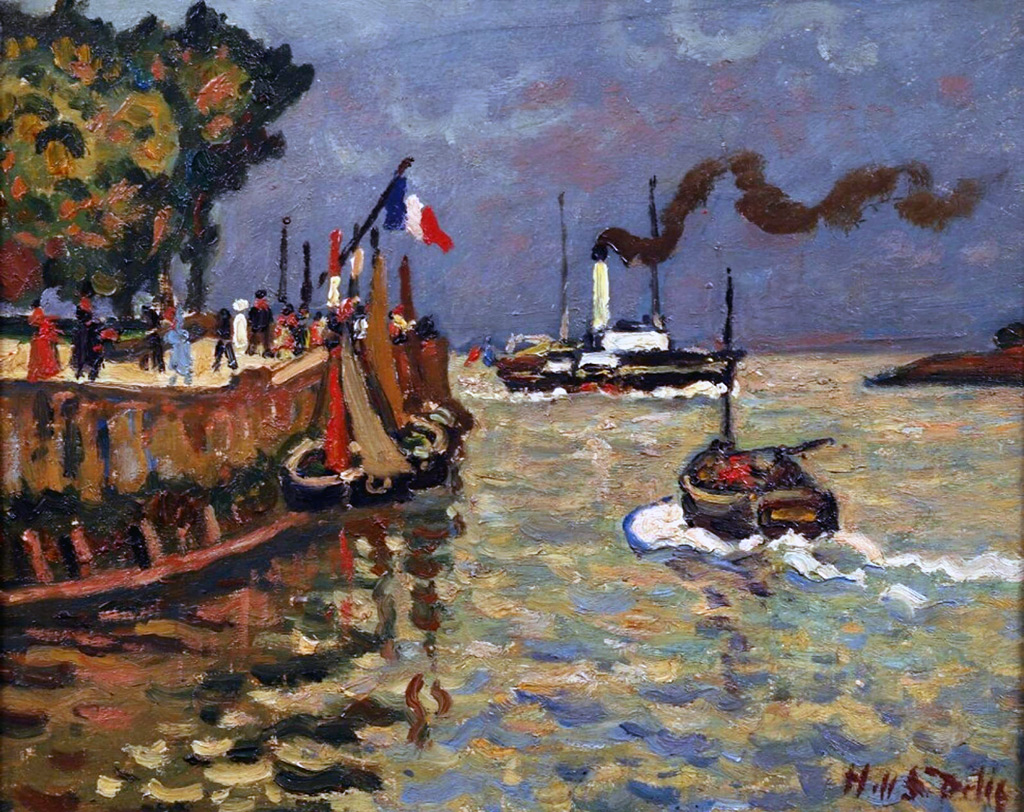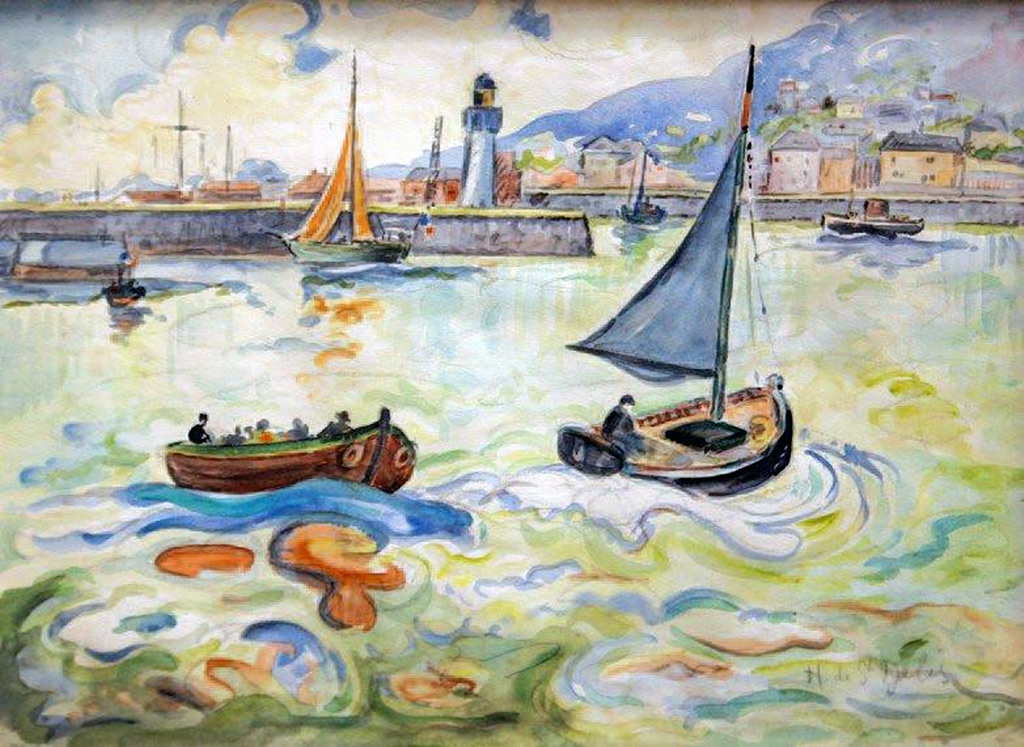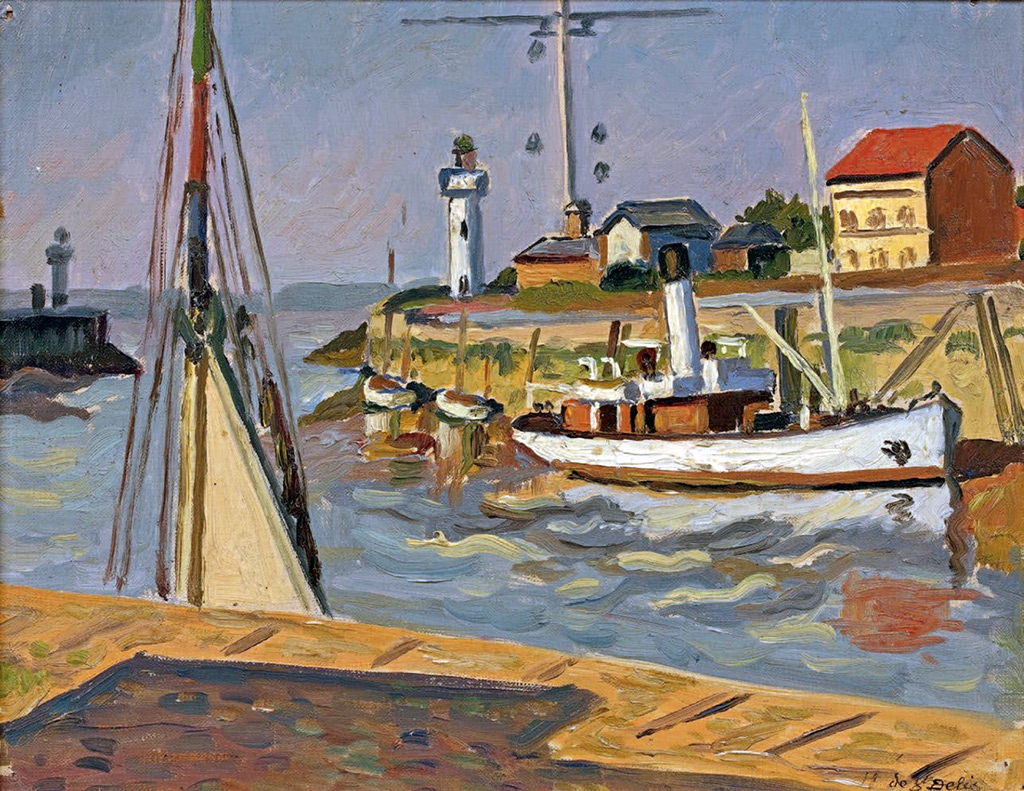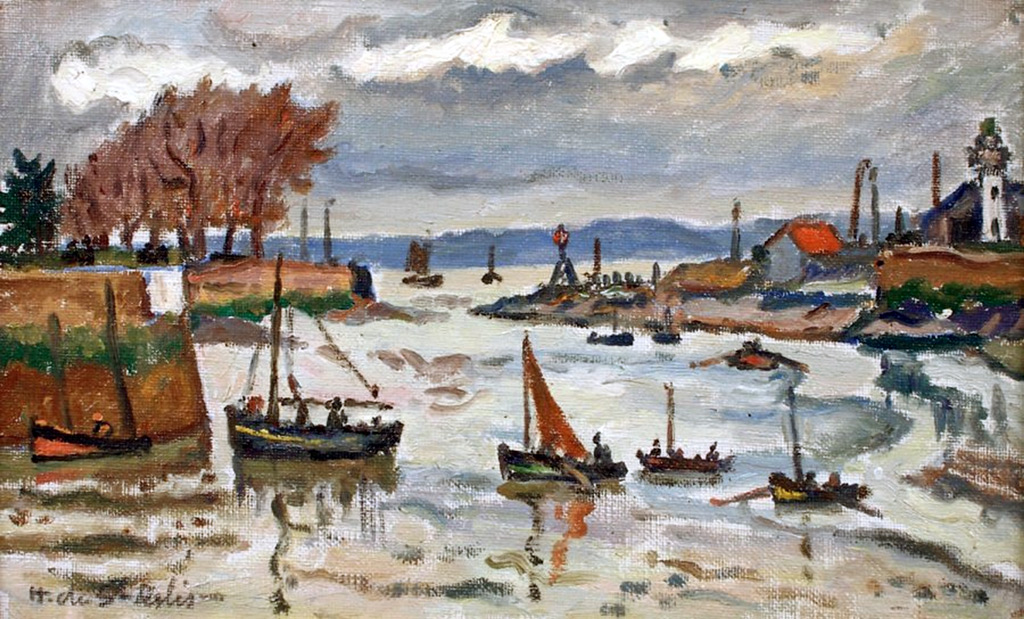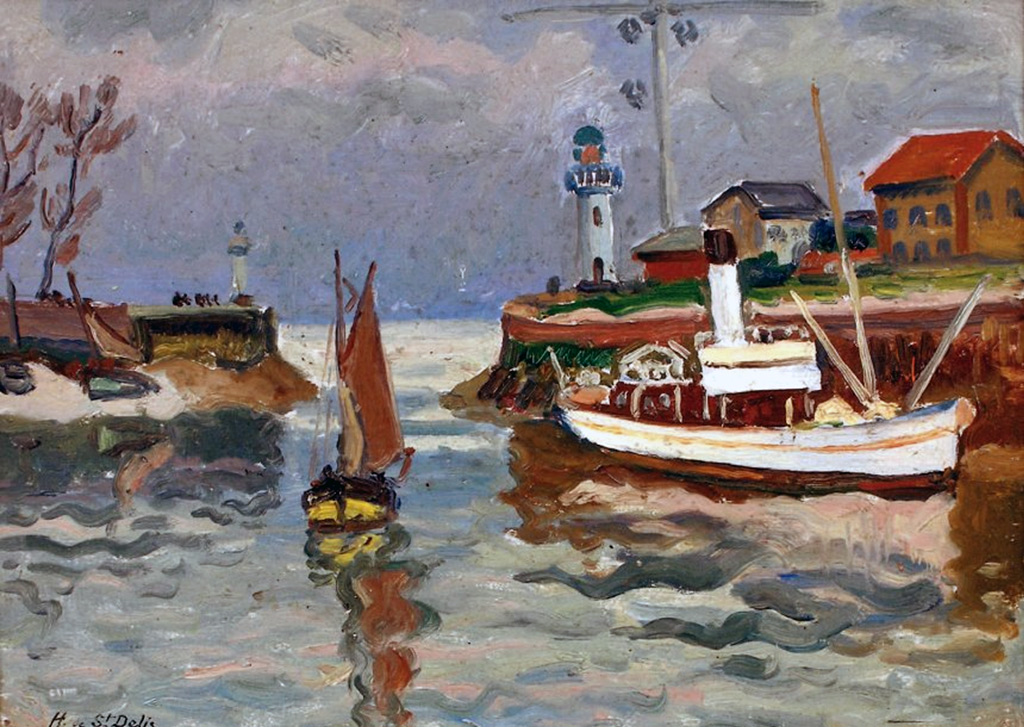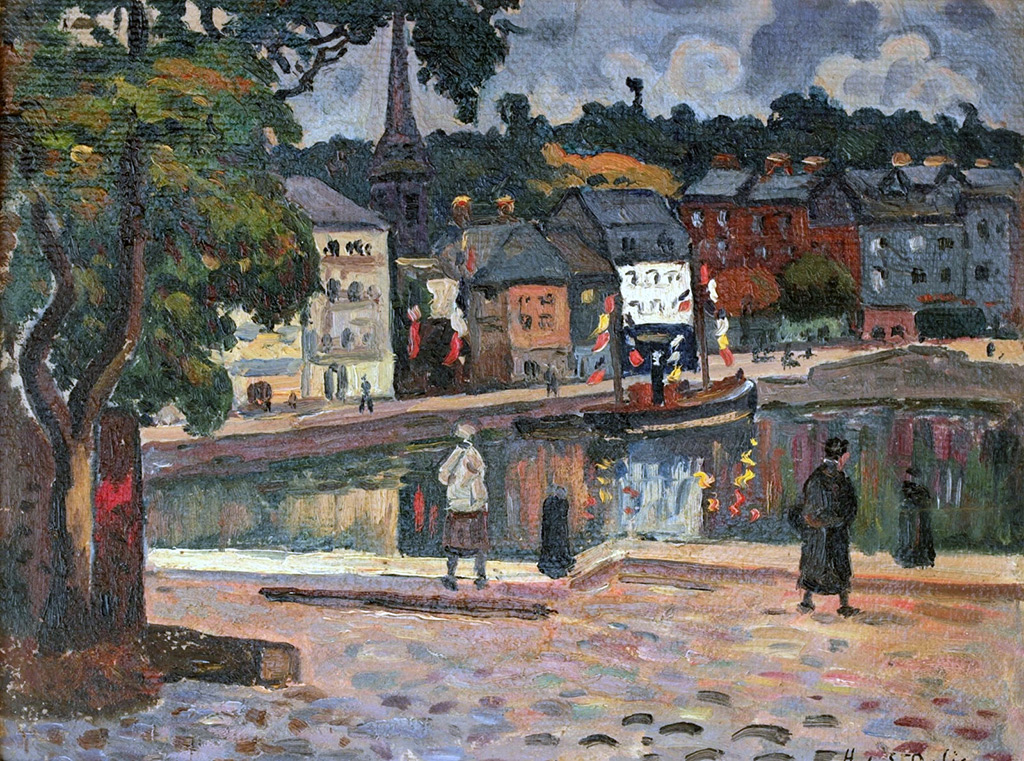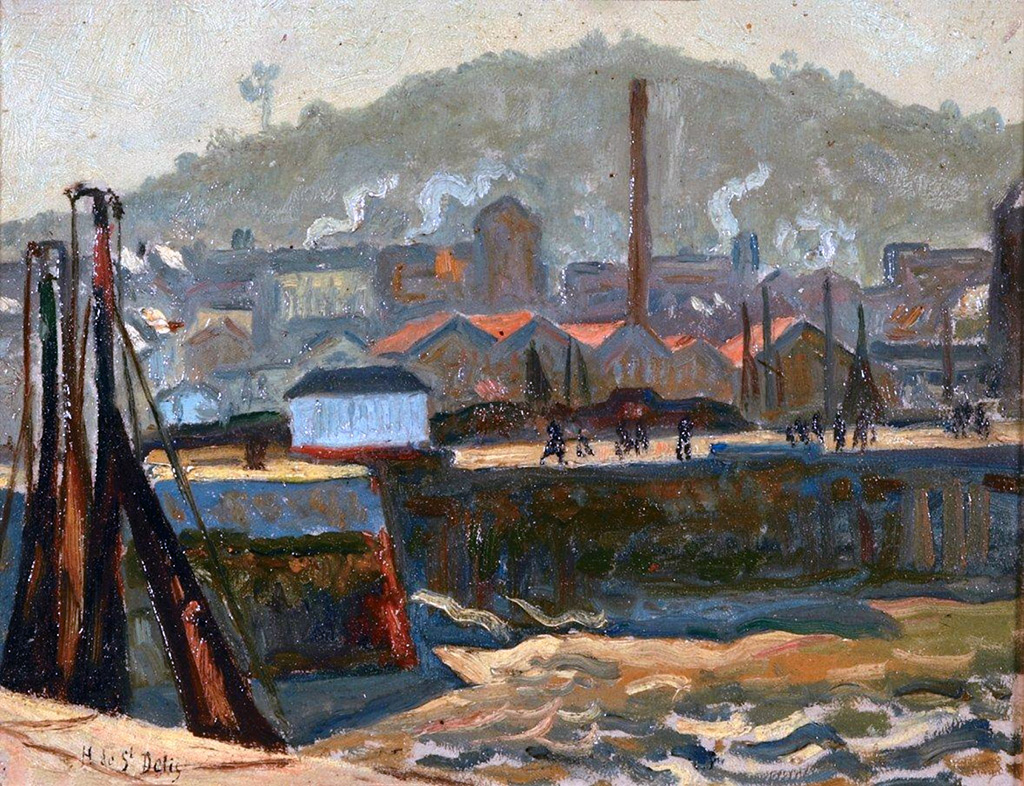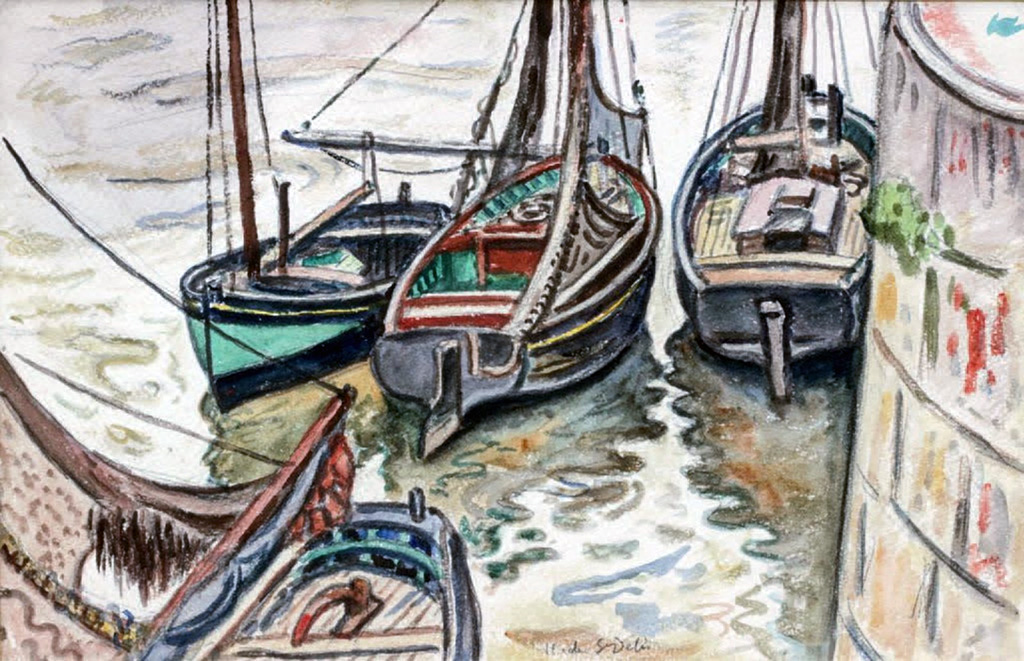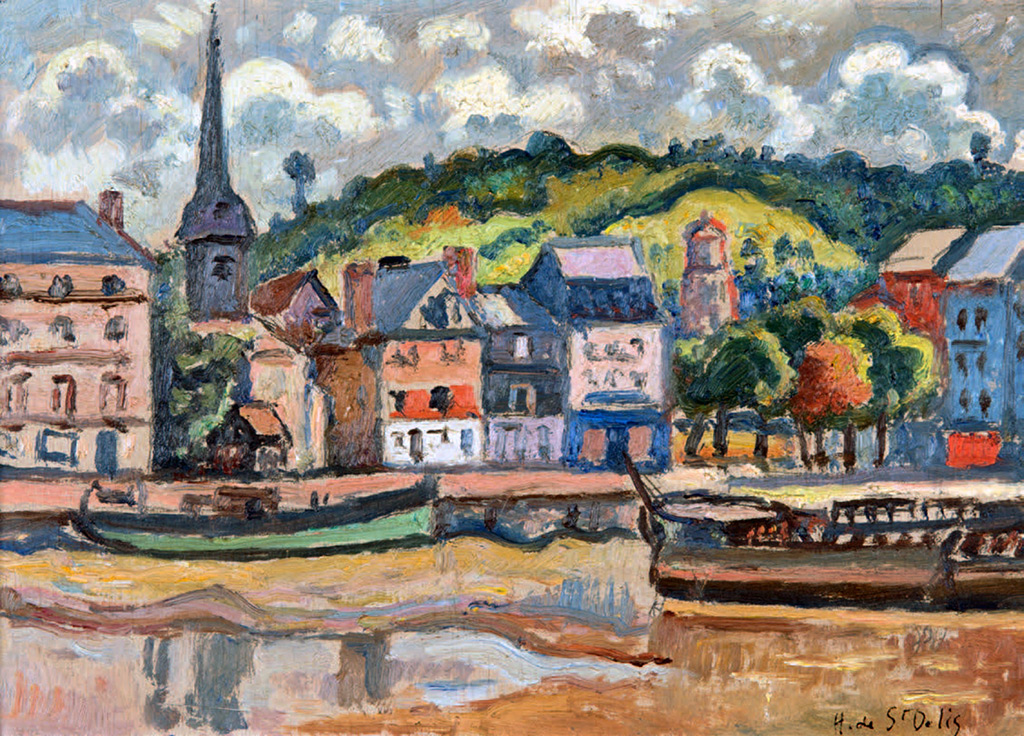 TODAY: The church you see in the painting is now a museum. It was formerly the Saint-Etienne church, now the Musee de la Marine. Click here to read more about the museum (in French only).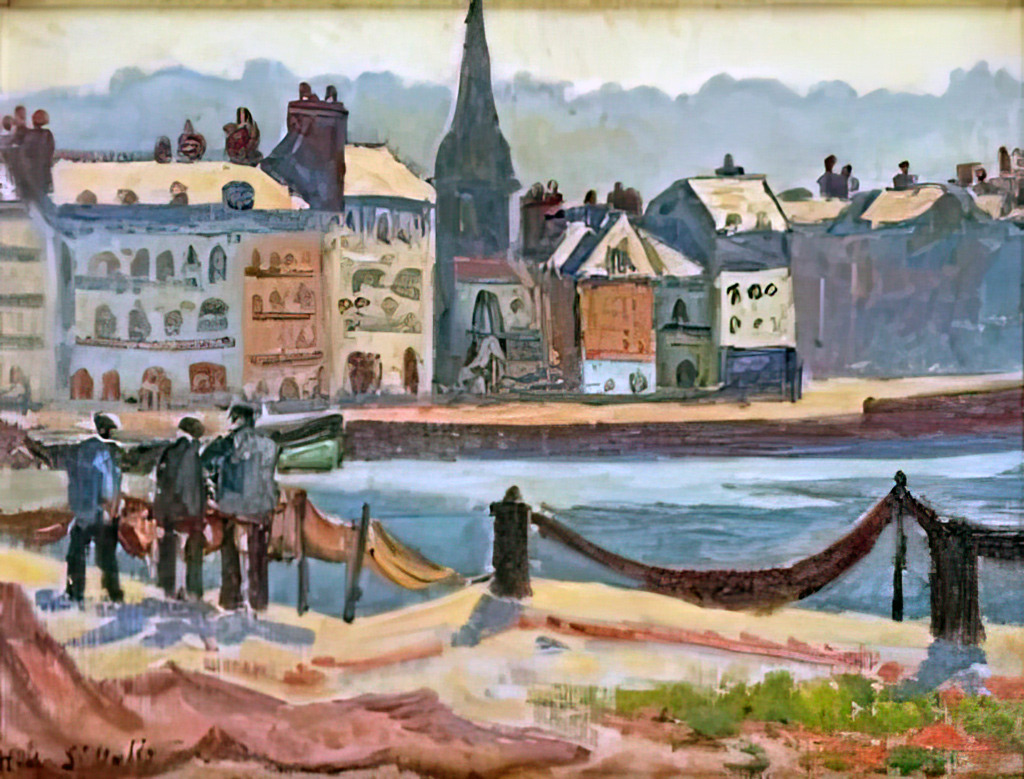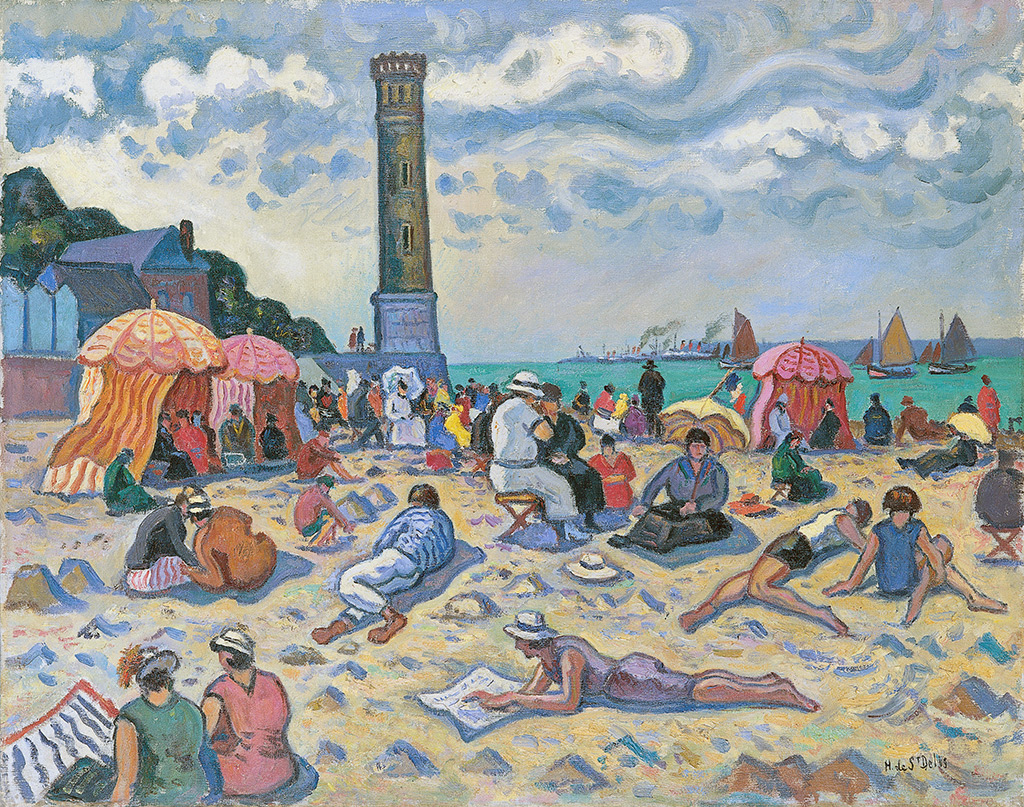 TODAY: The Old Lighthouse still stands today, but apparently not in the location you can see in the painting but more inland. It's also called the "Lighthouse of the Old Hospital".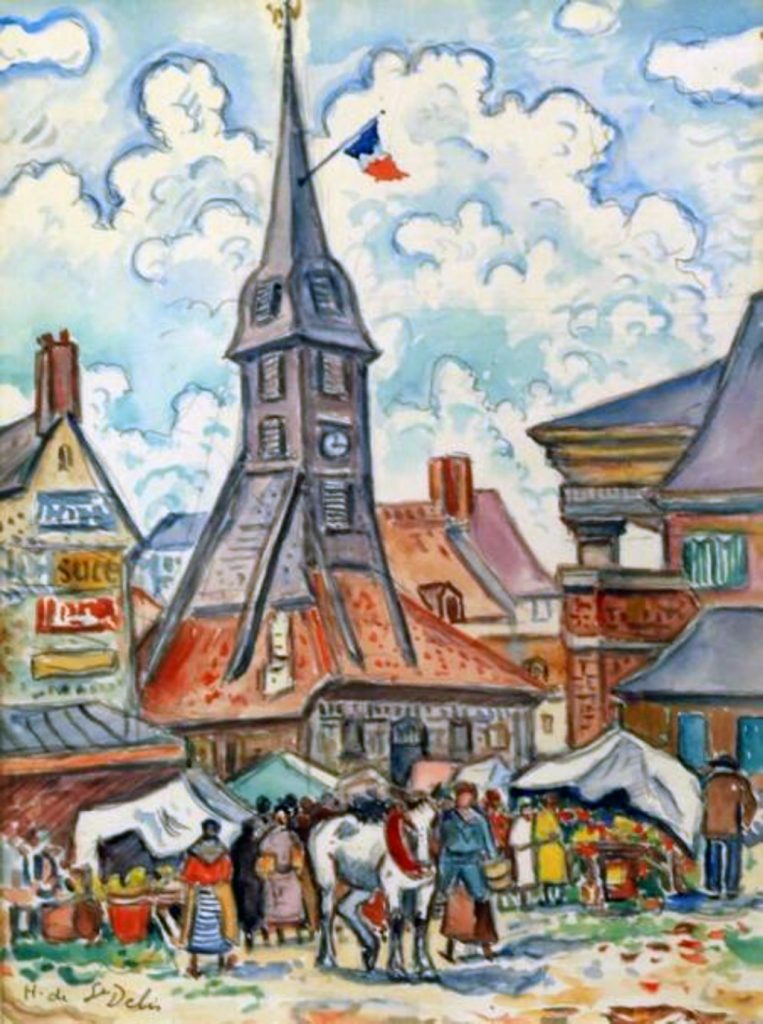 TODAY: Still today there is a market, every Saturday morning, around the Sainte-Catherine church.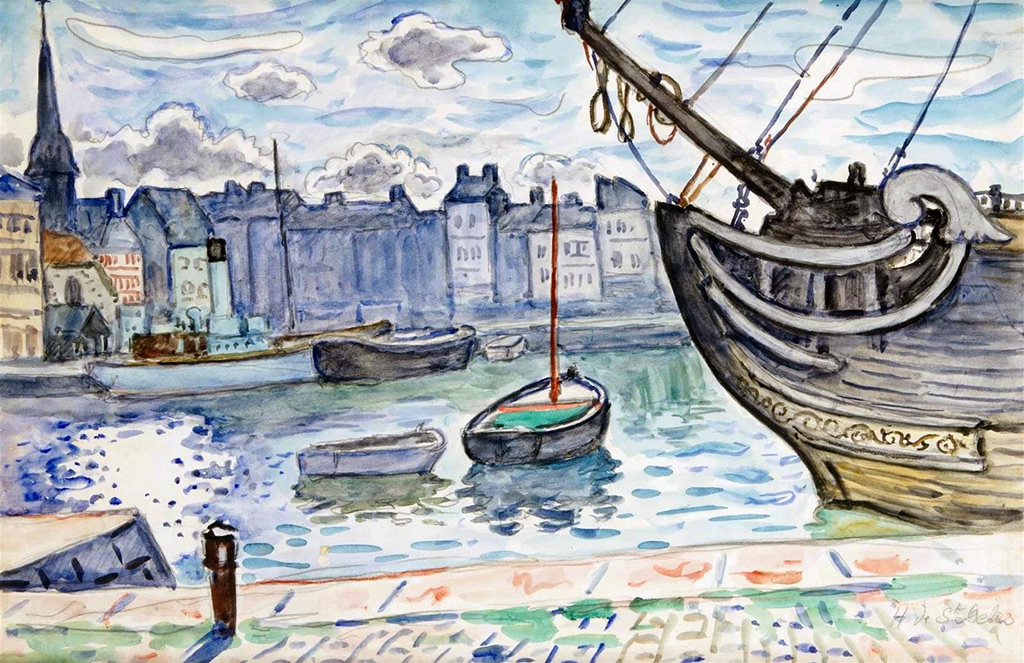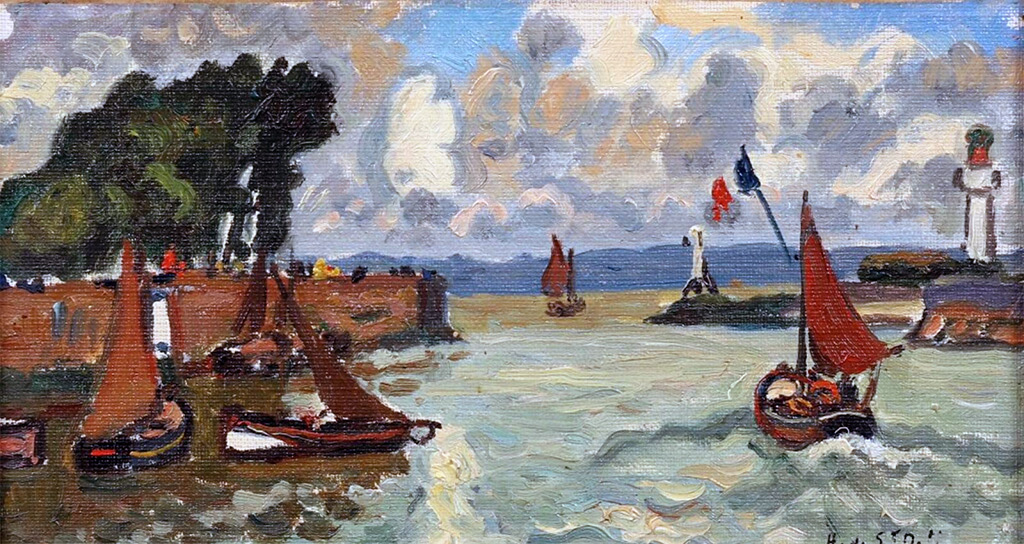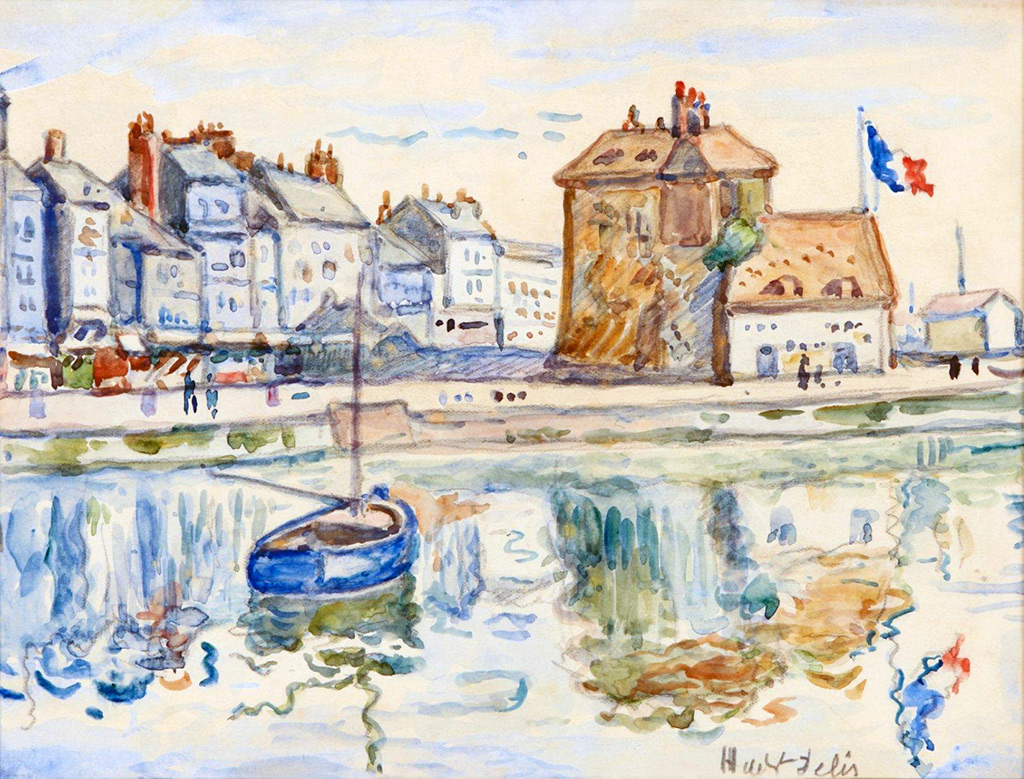 TODAY: The building in the middle is the Lieutenancy building, and still stands today.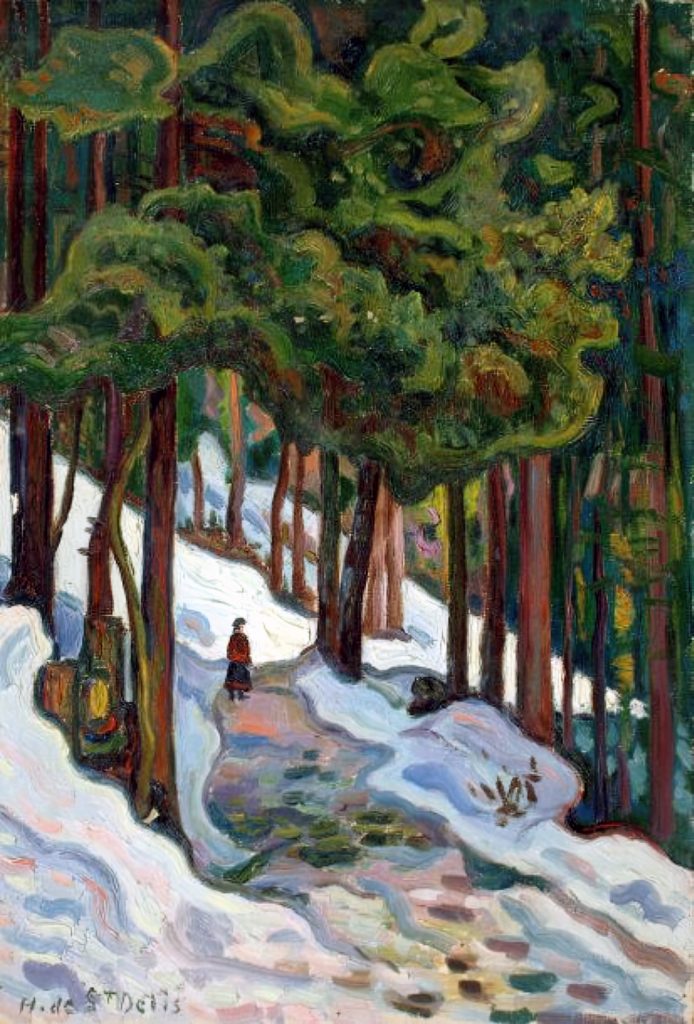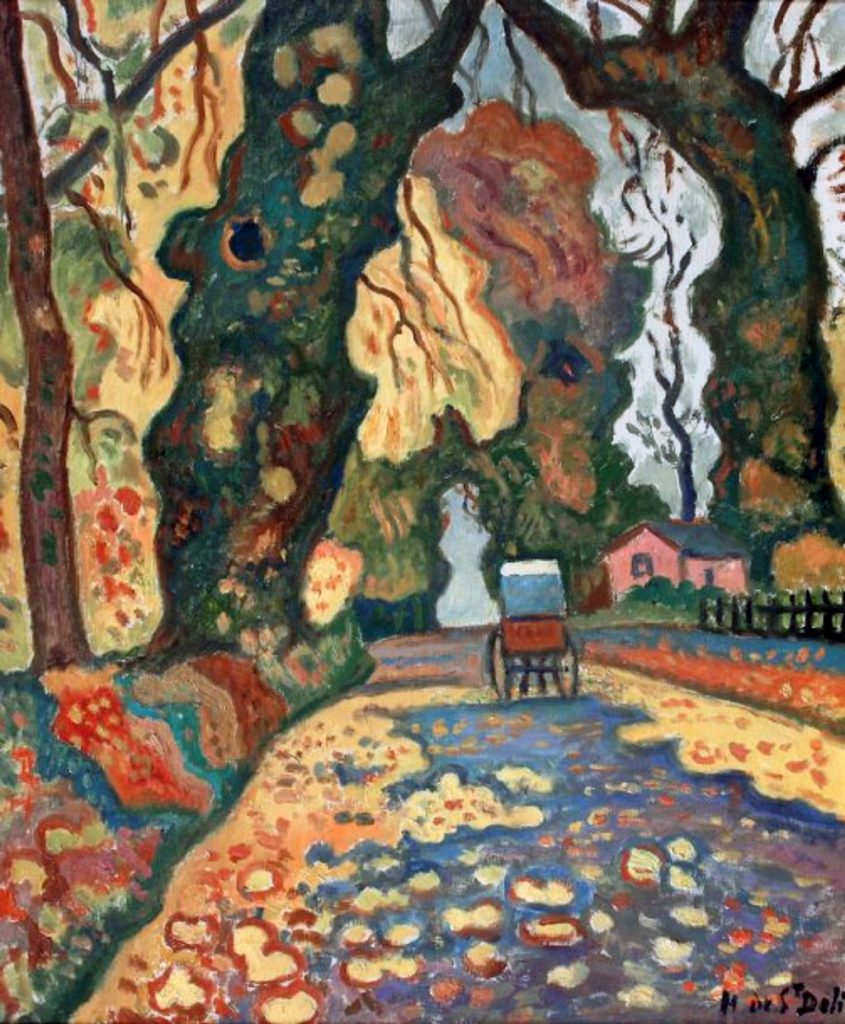 NOTE: The Red Cross does NOT refer to the international organization but to the Red Cross Coast (Cote Croix Rouge)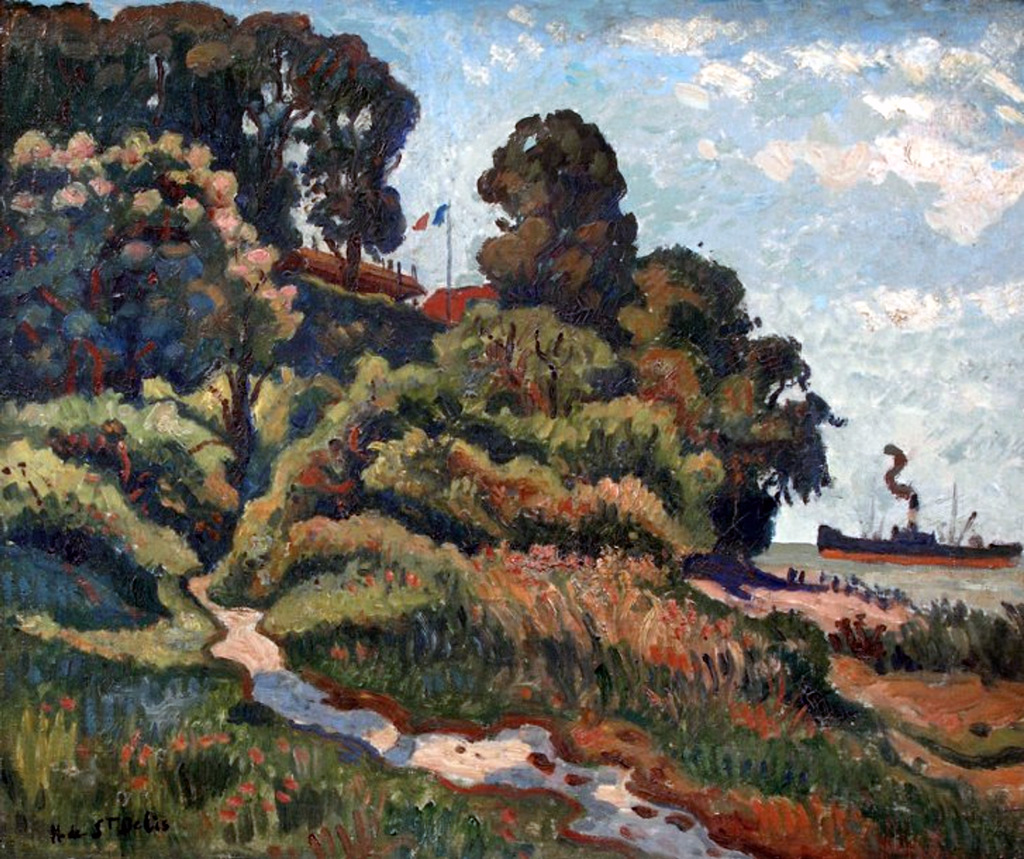 TODAY: You can still see regular cruise ships docked outside the Honfleur city.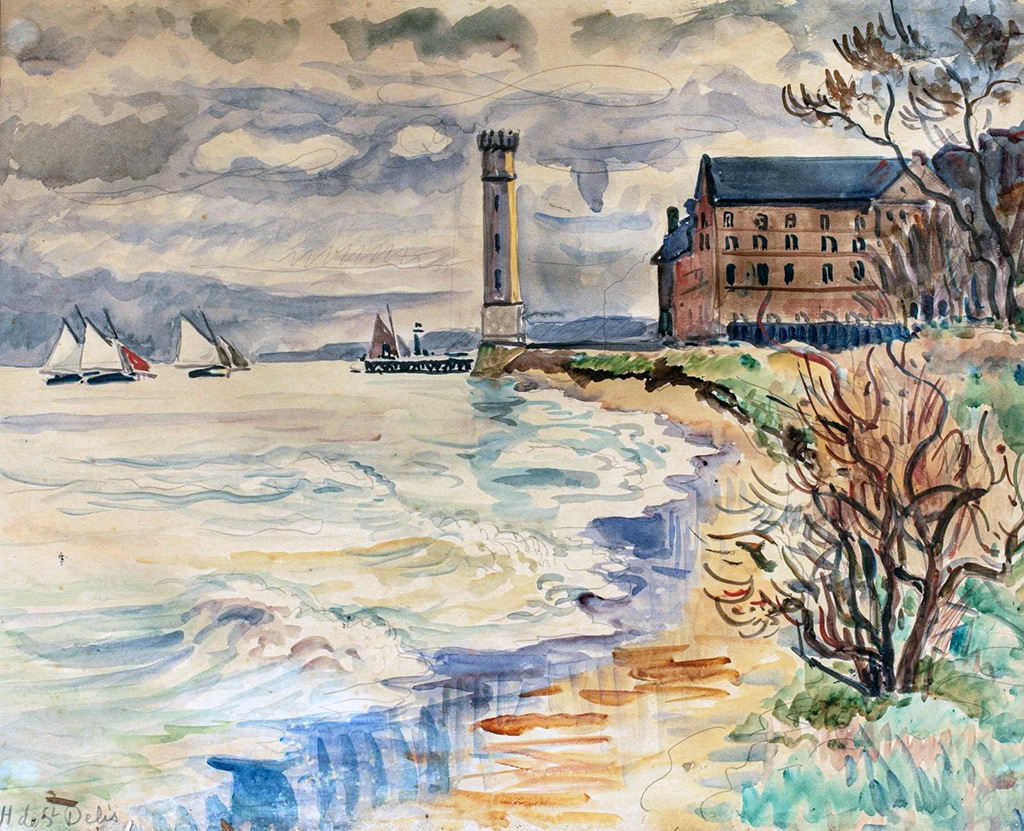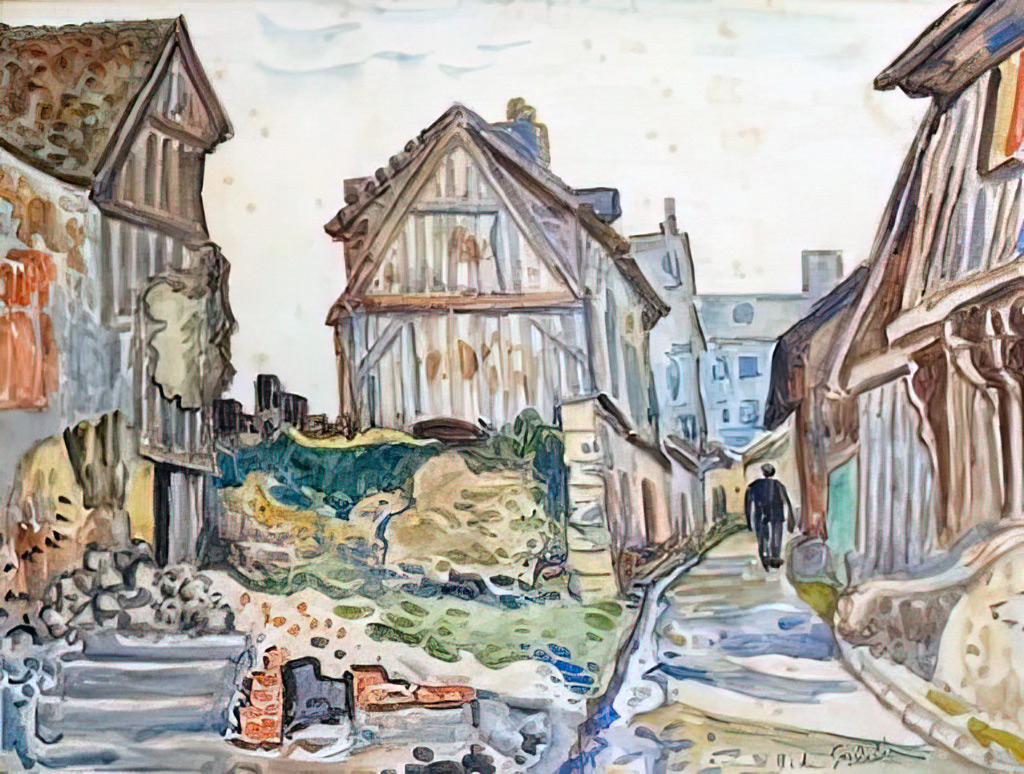 Today: There are many old cobblestone streets still in Honfleur, some of them very narrow.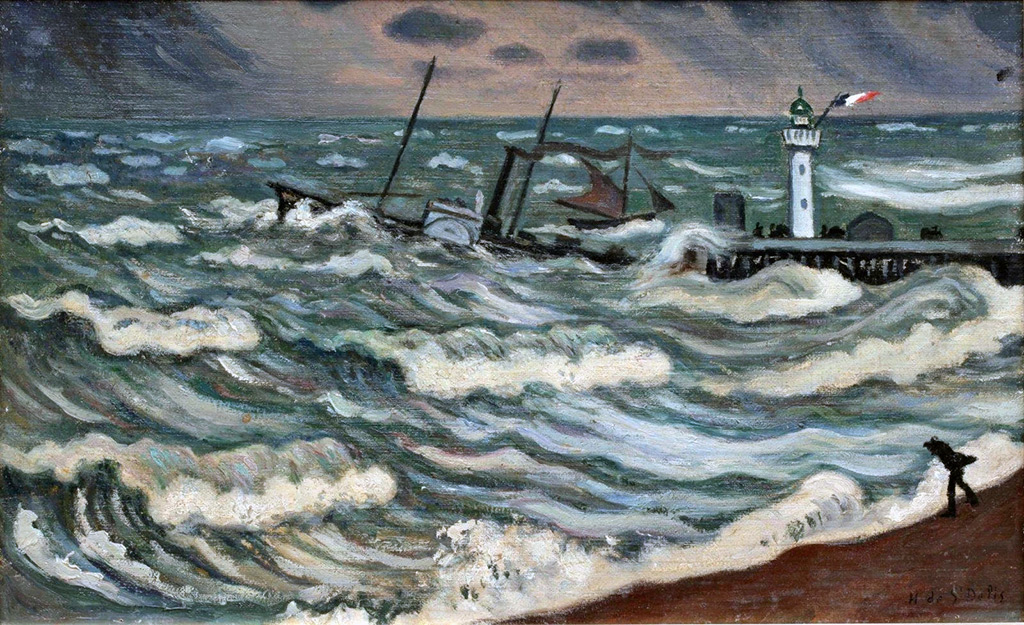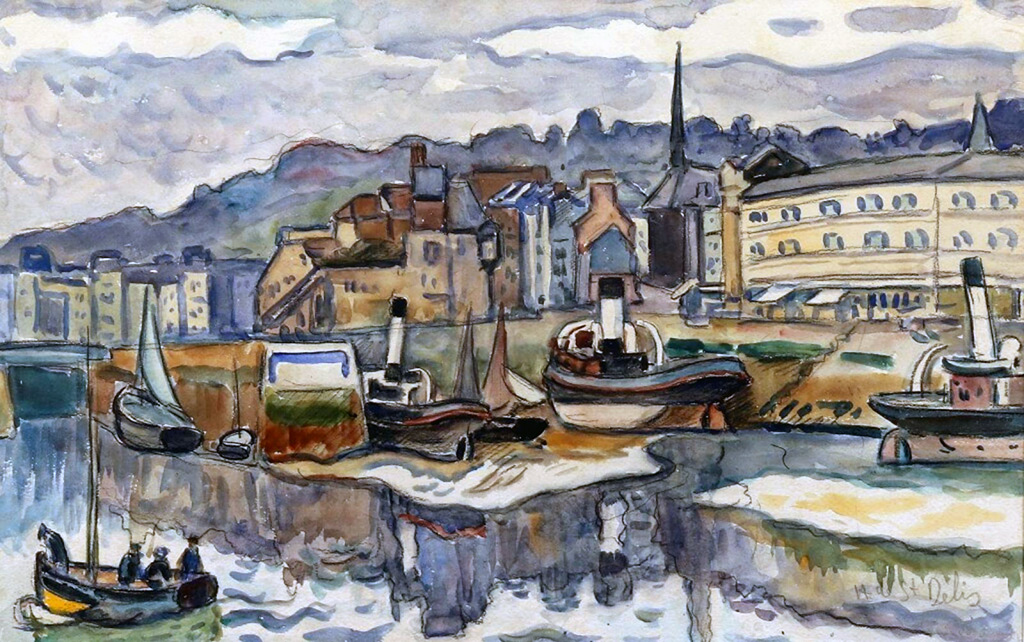 Today: The Cheval Blanc is an old 15th century hotel/coach inn. It still exists today, and it's still an hotel. Click here to access their site.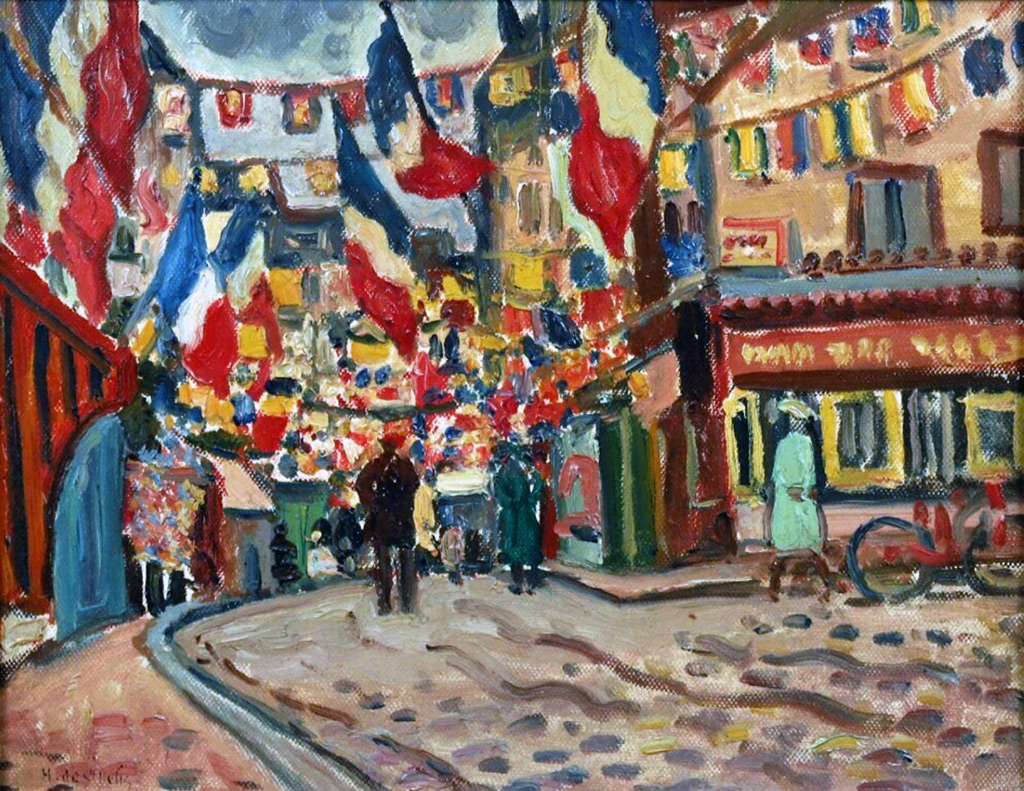 TODAY: Still today many of the streets in Honfleur are paved with cobblestones.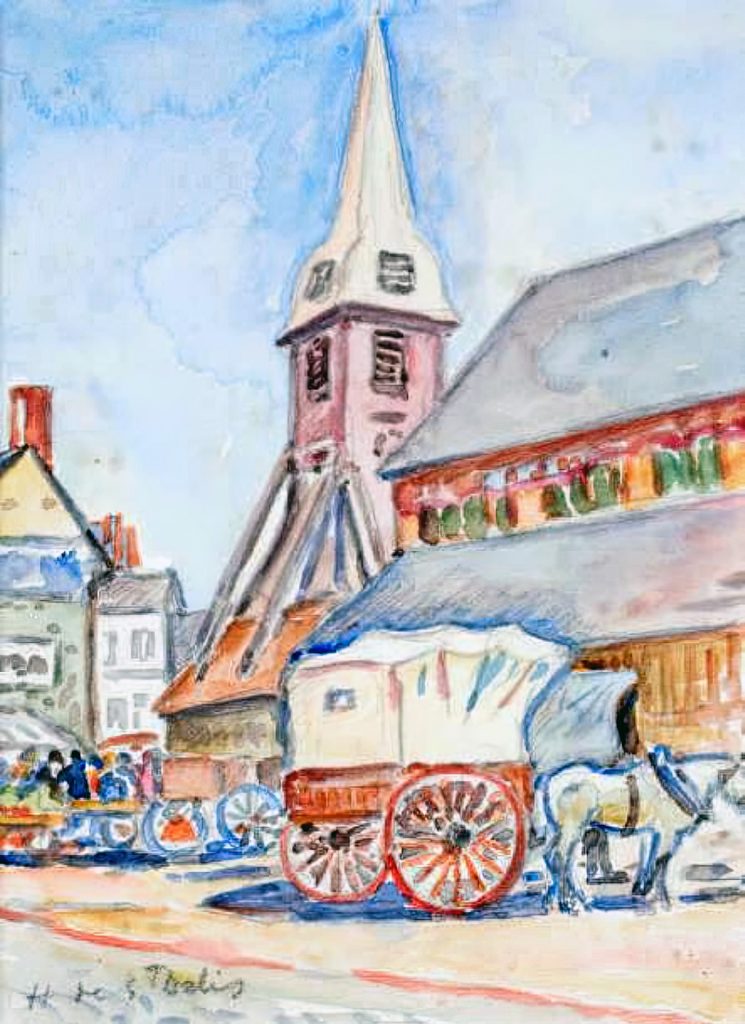 TODAY: This is the main church of Honfleur and worth a visit (click here to read our review).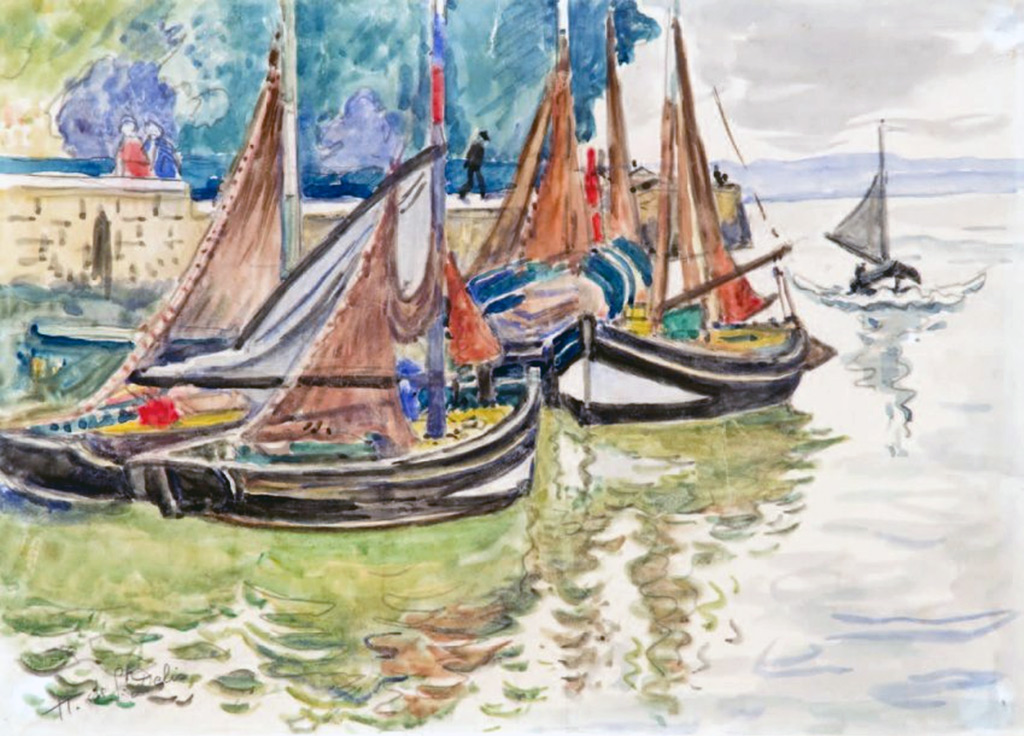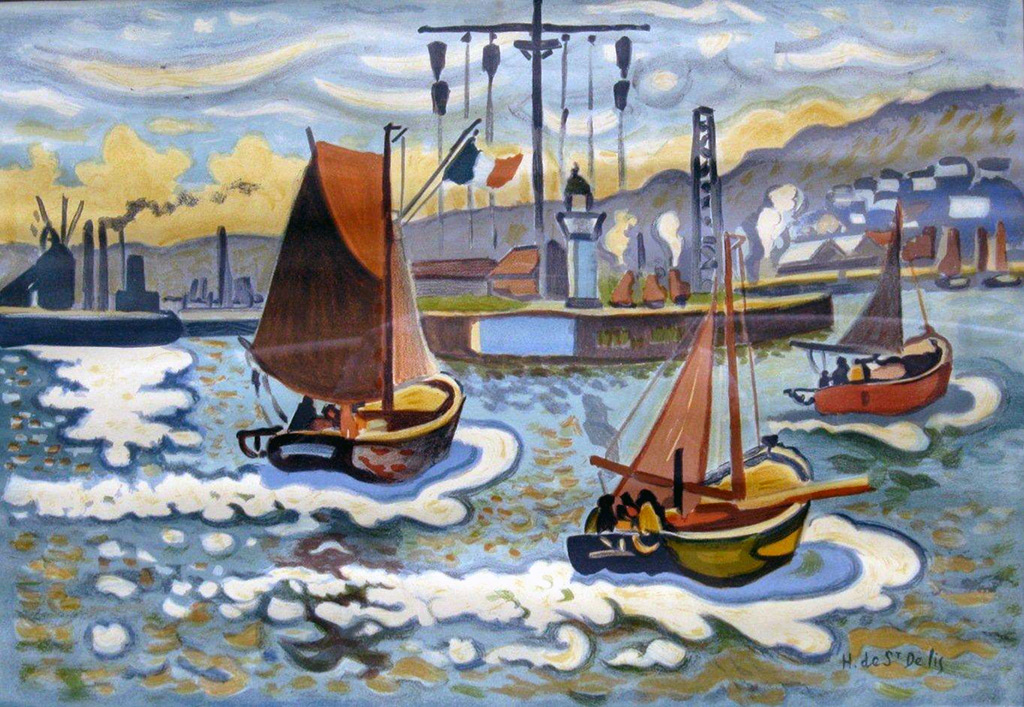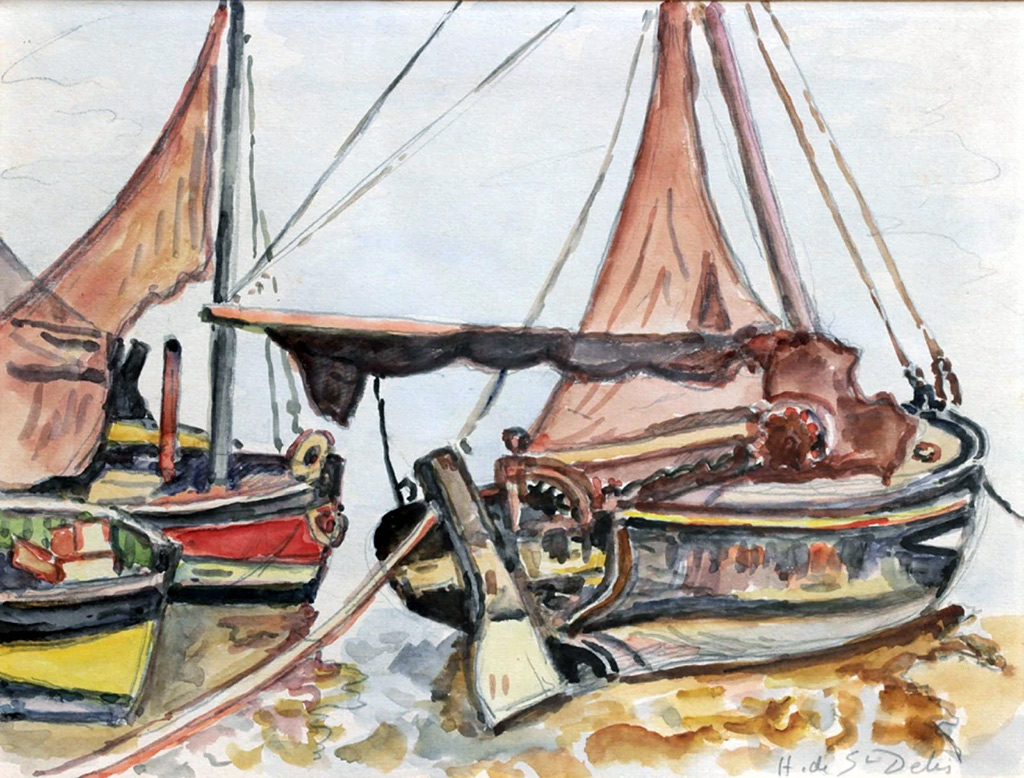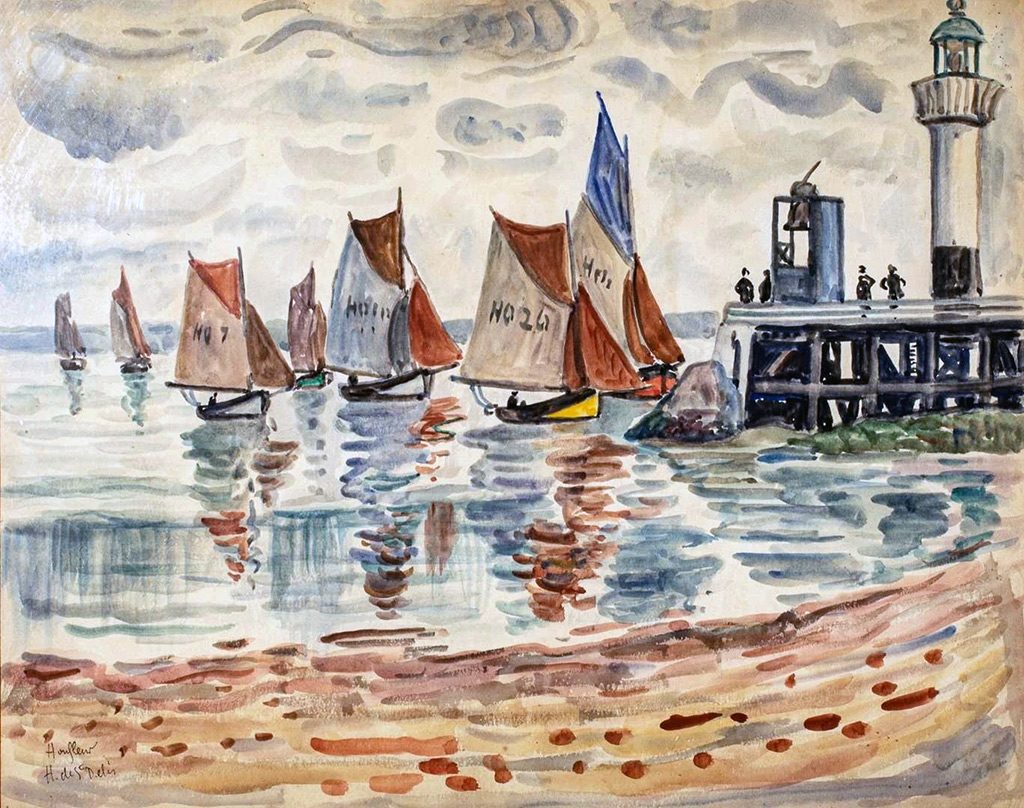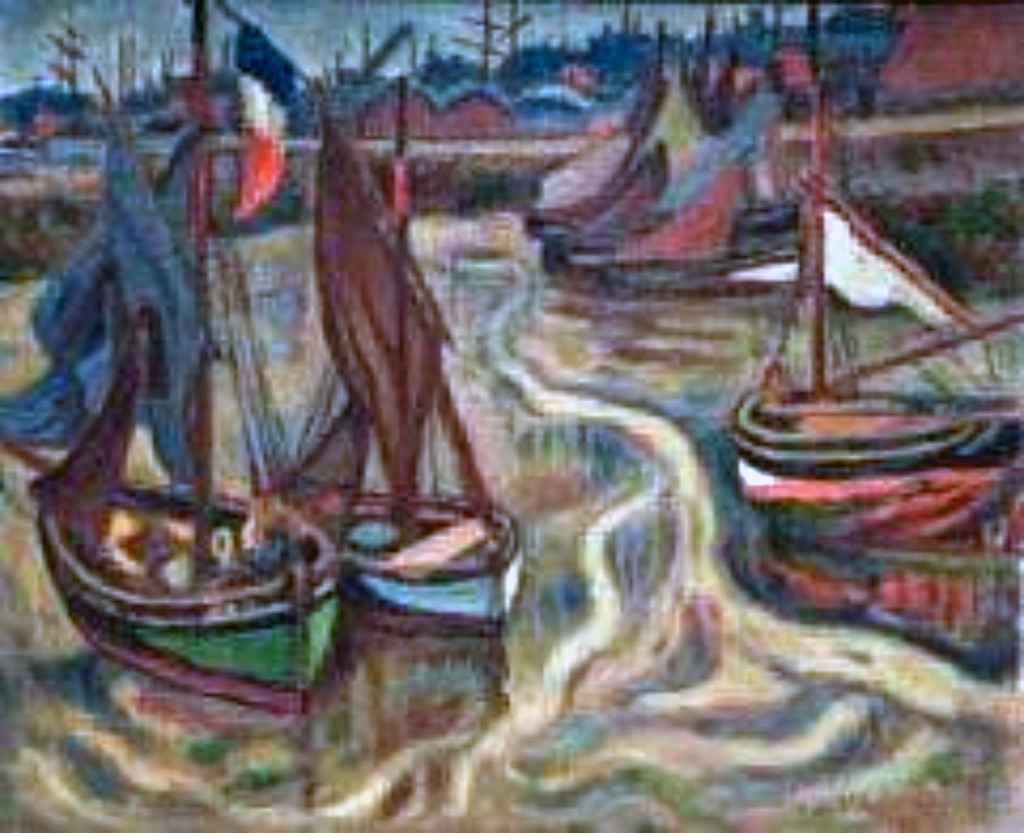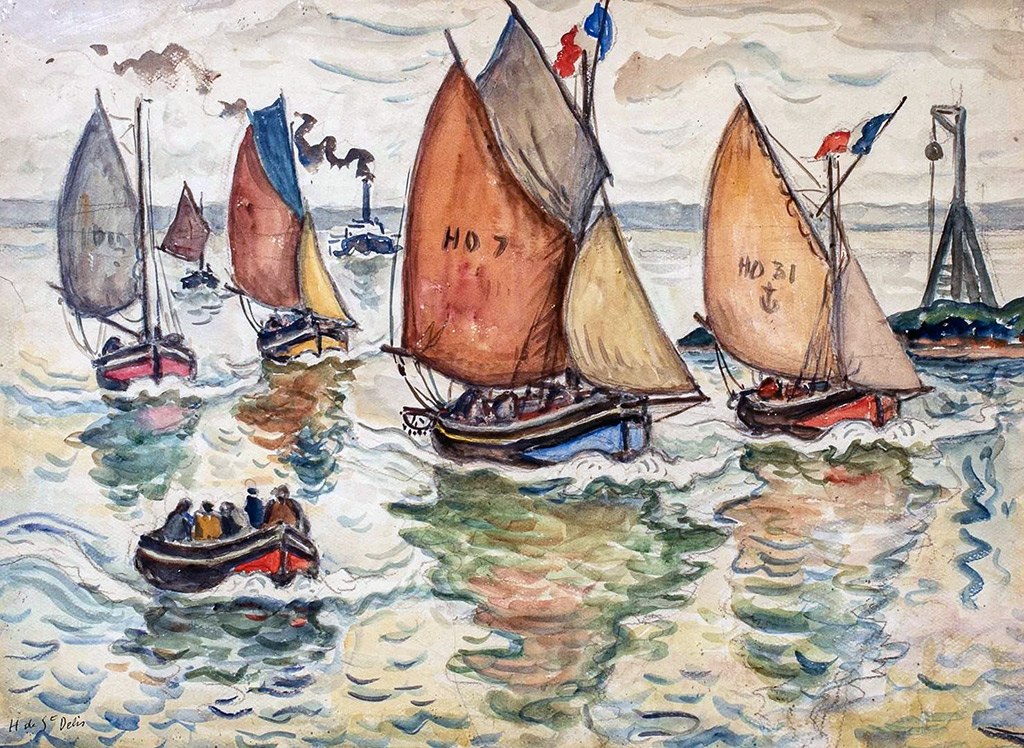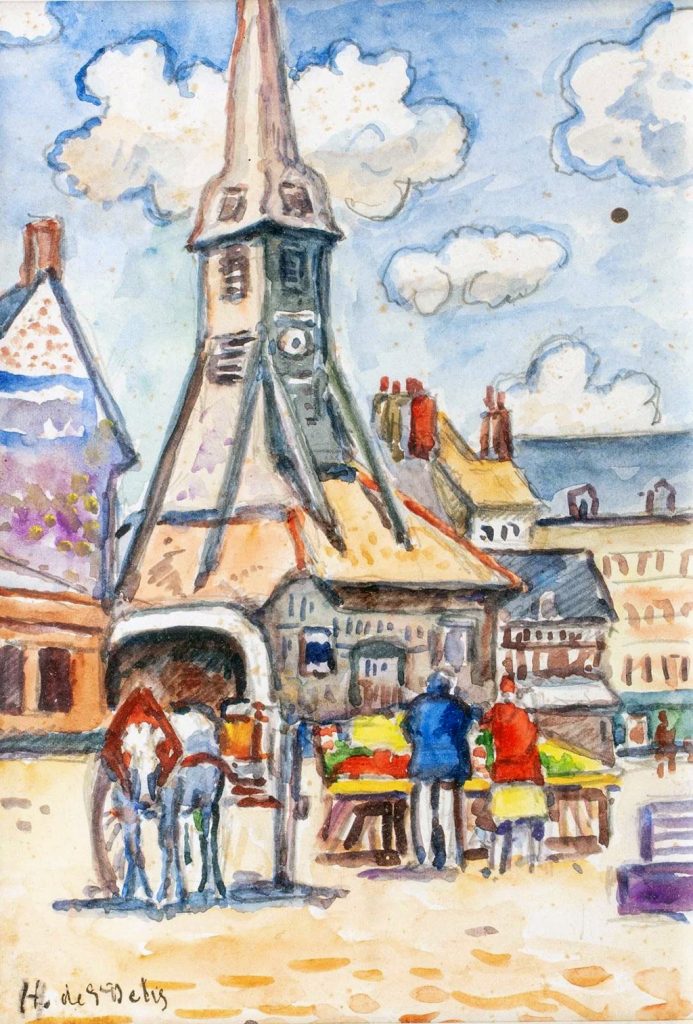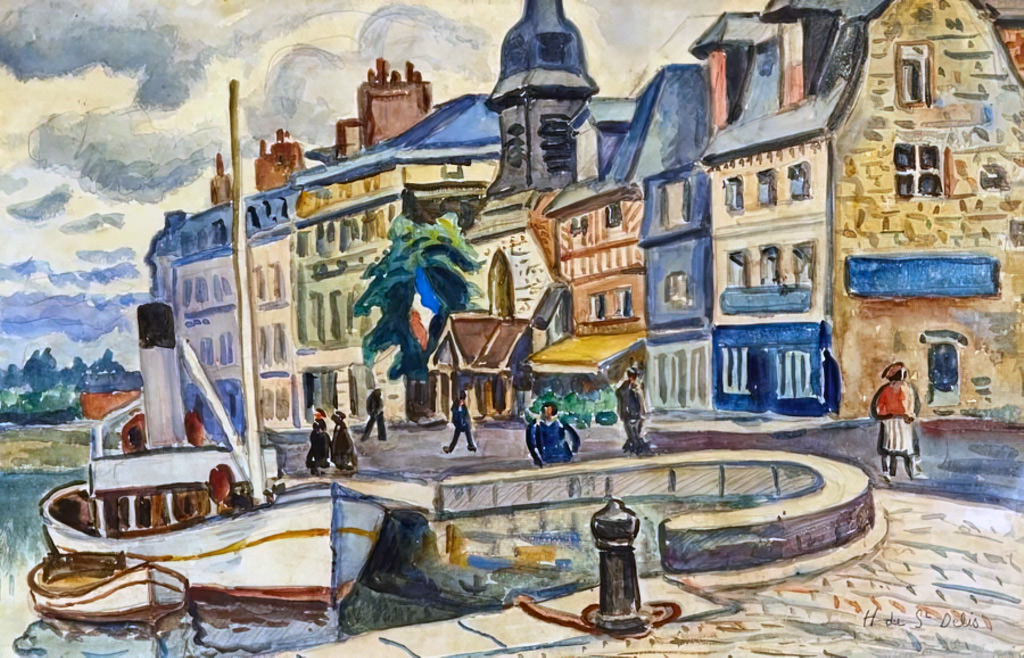 NOTE: This is NOT the Saint-Catherine church, but the Saint-Etienne church.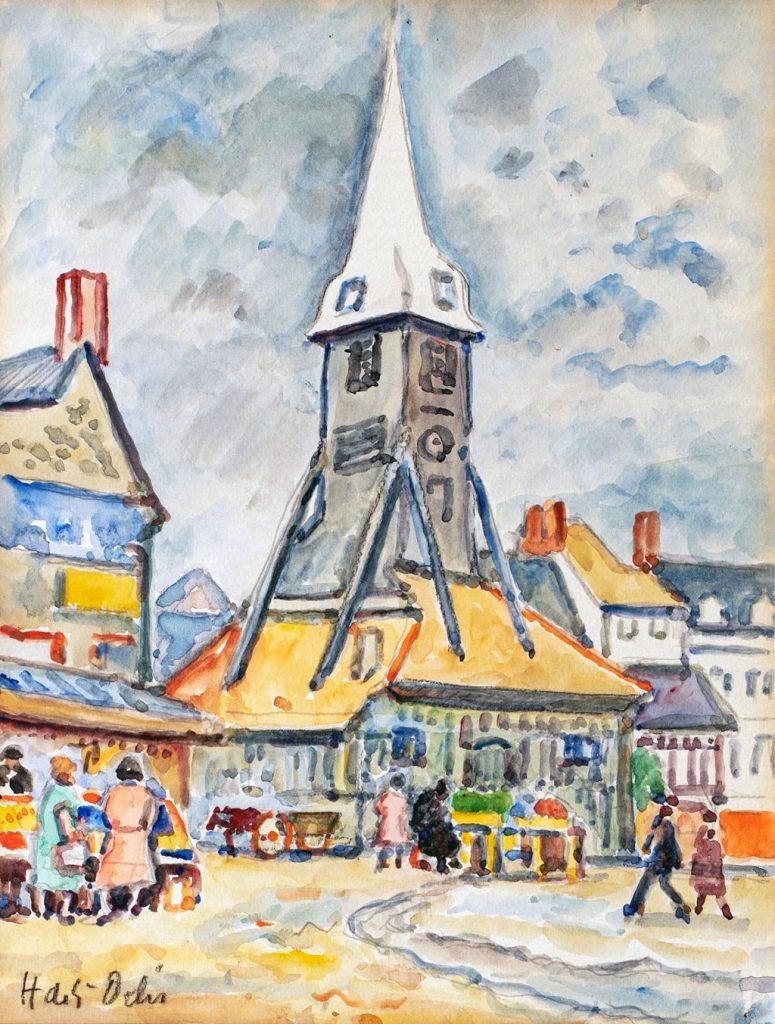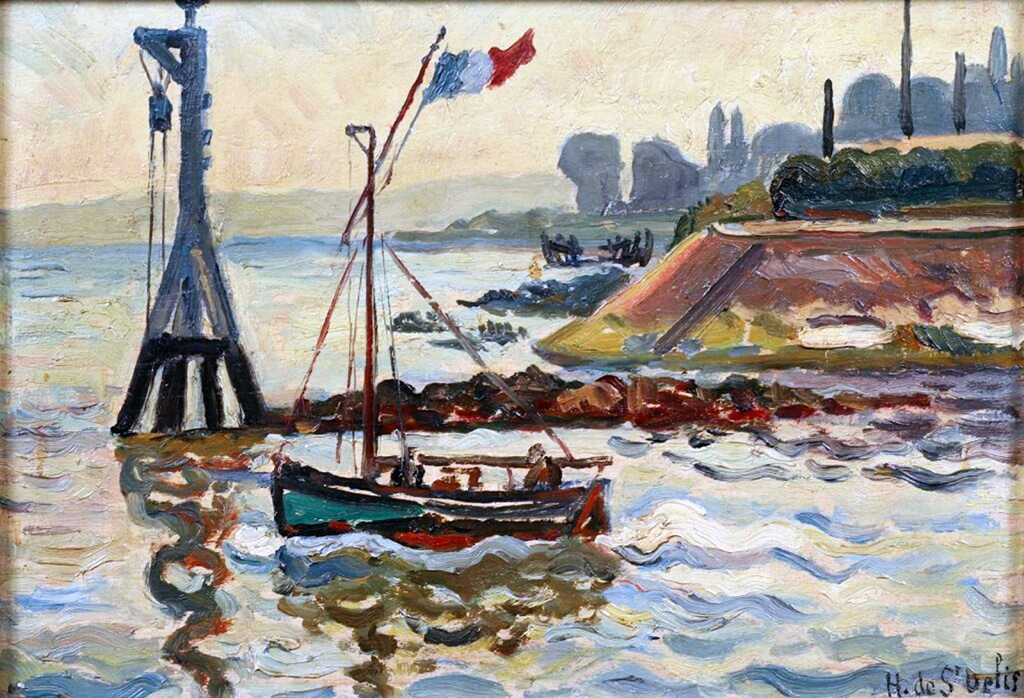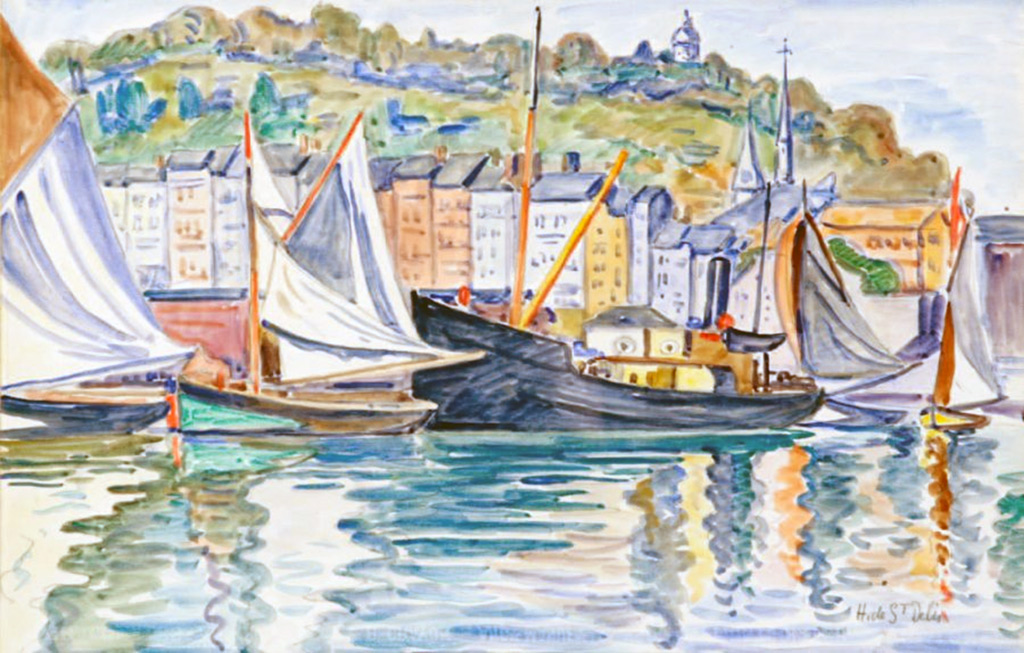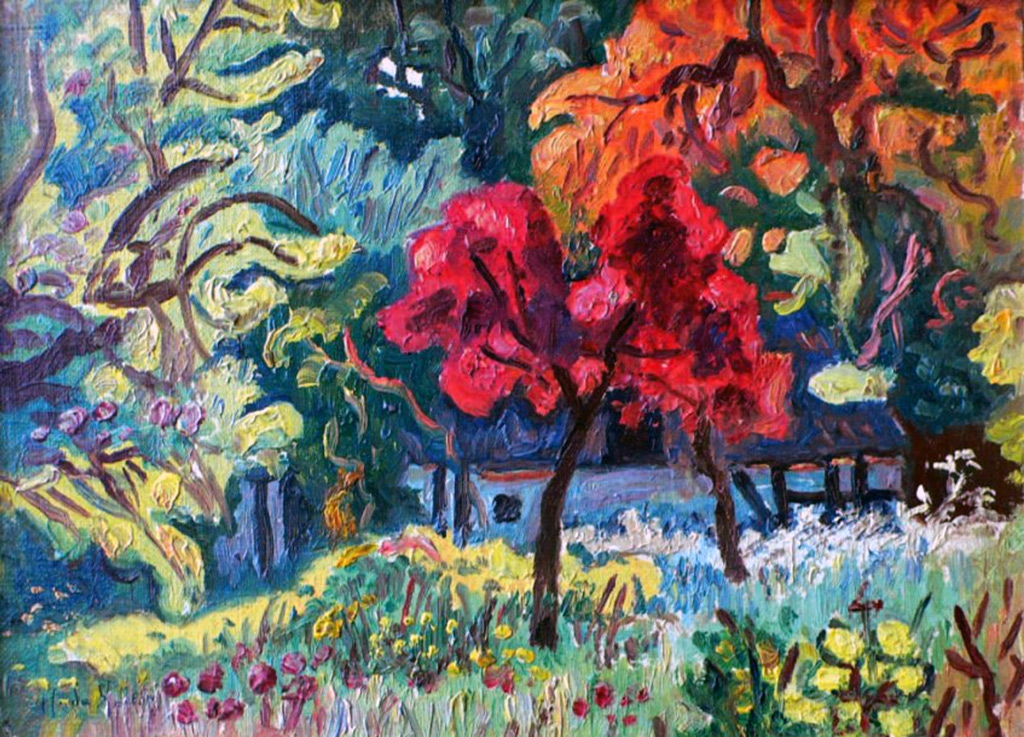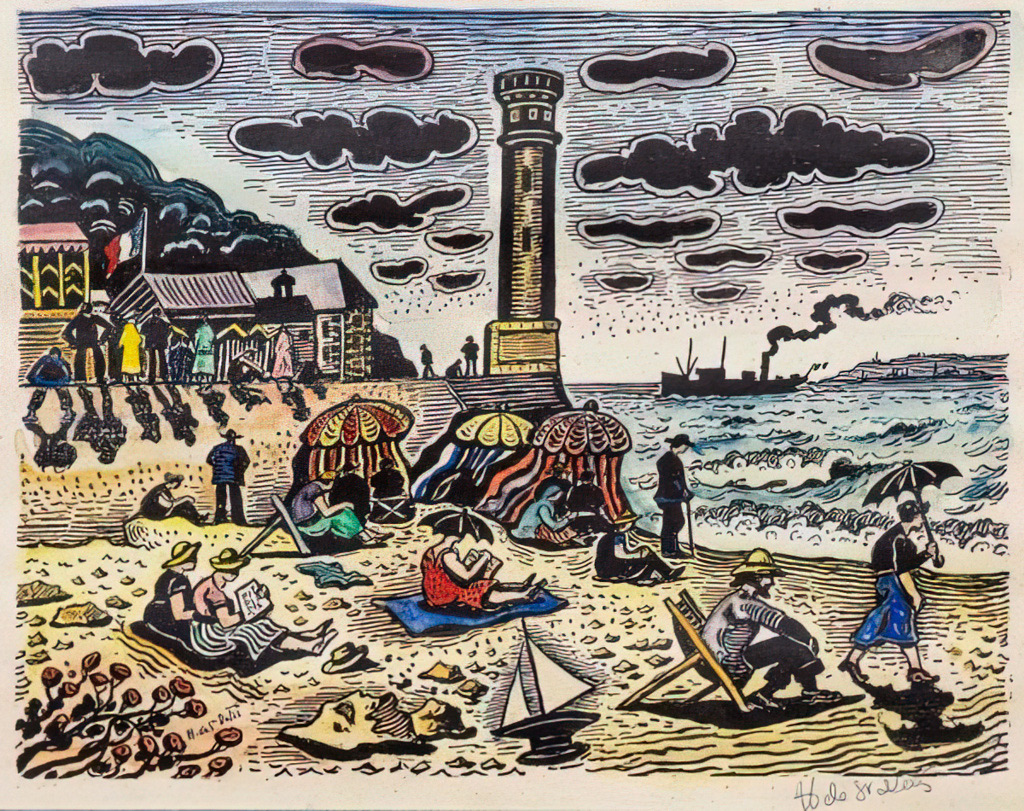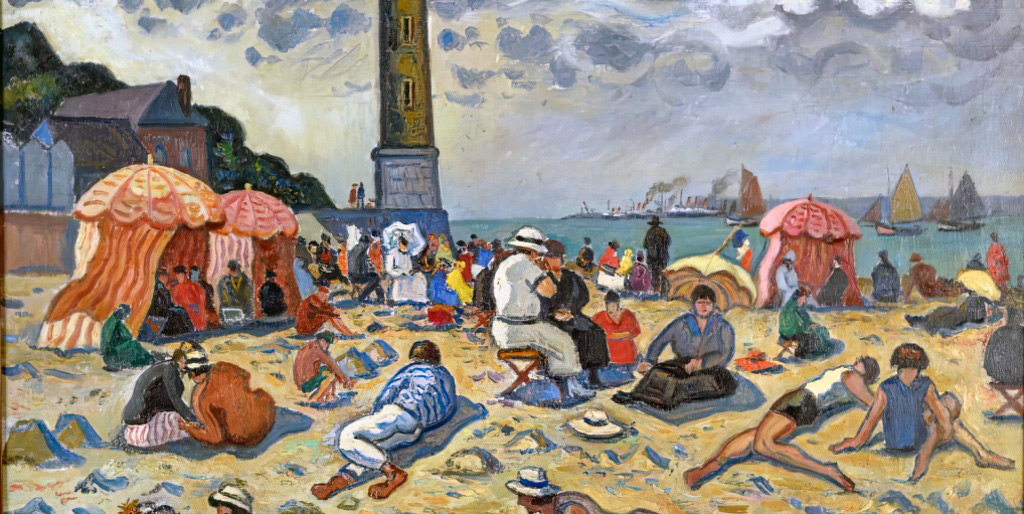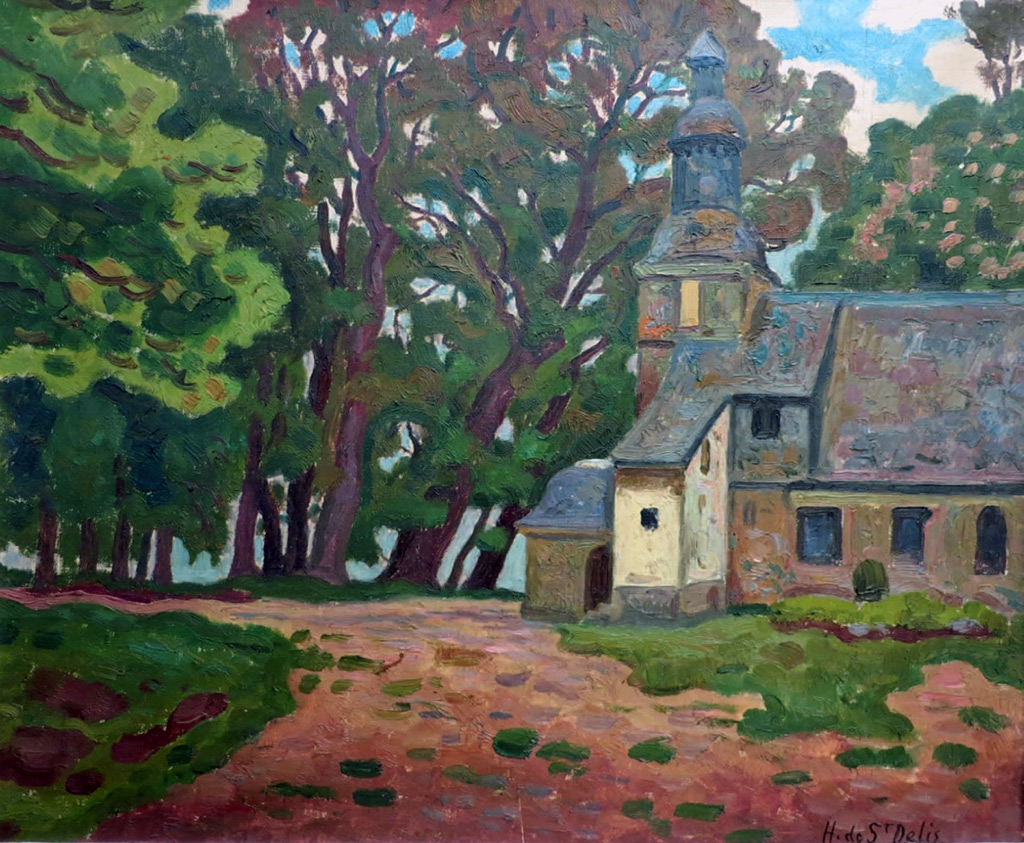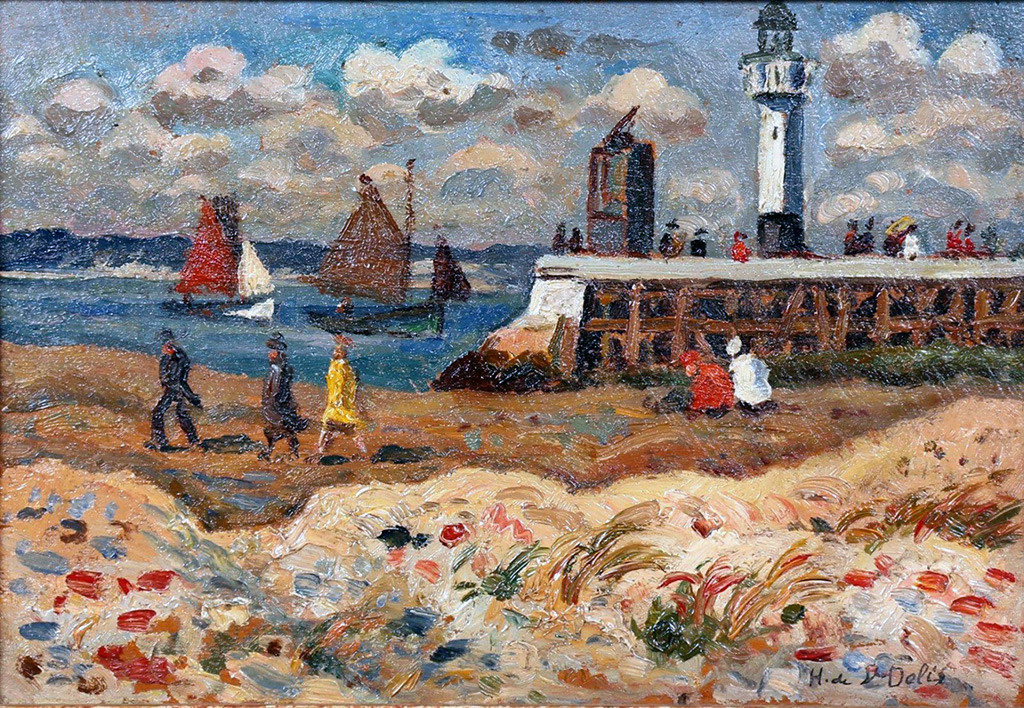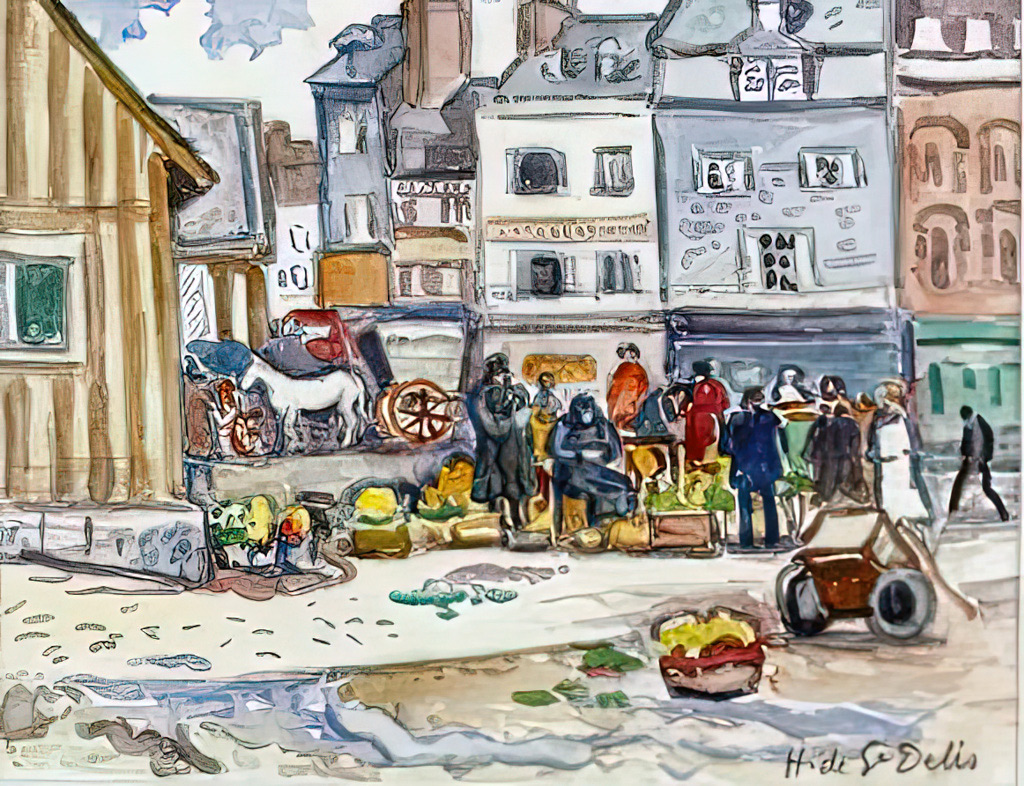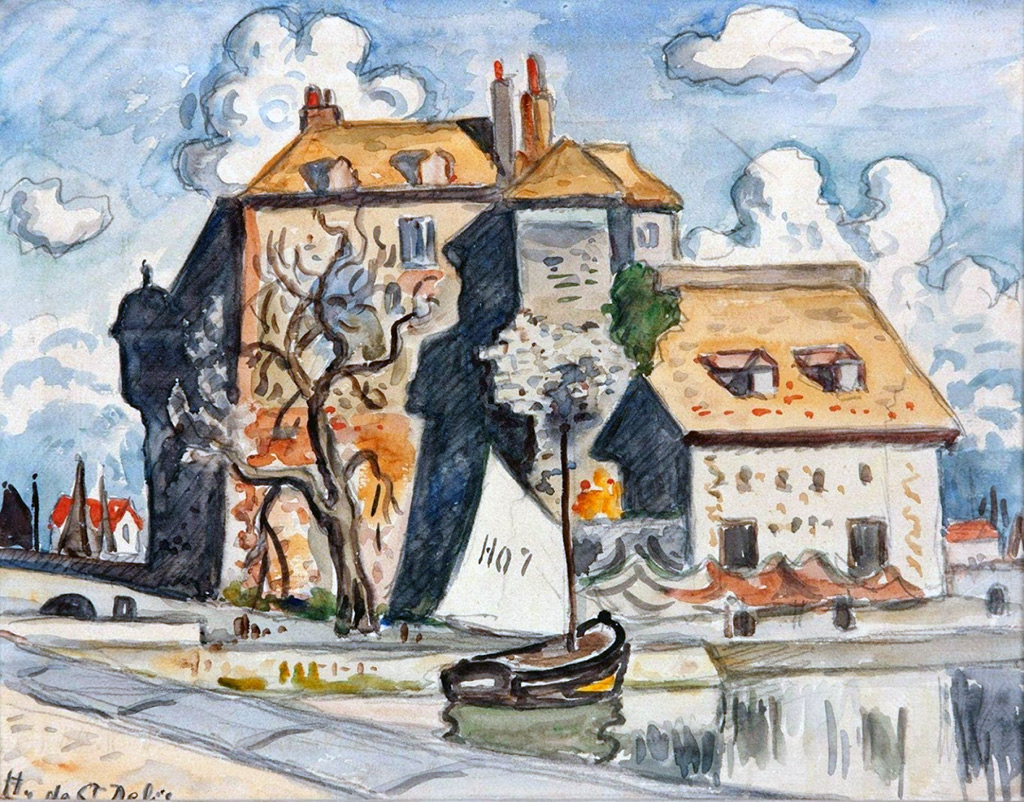 NOTE: Better known as the "Lieutenancy".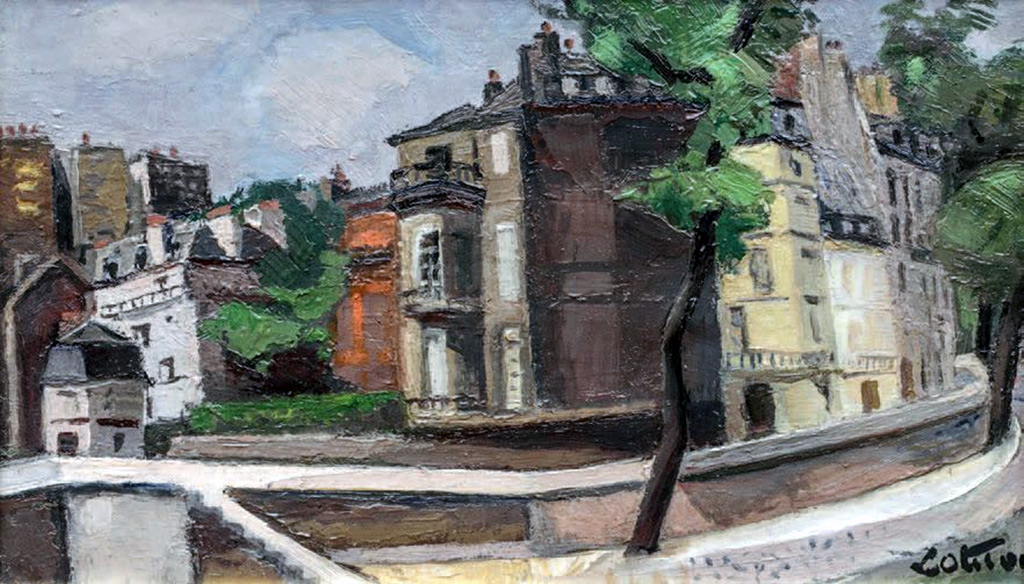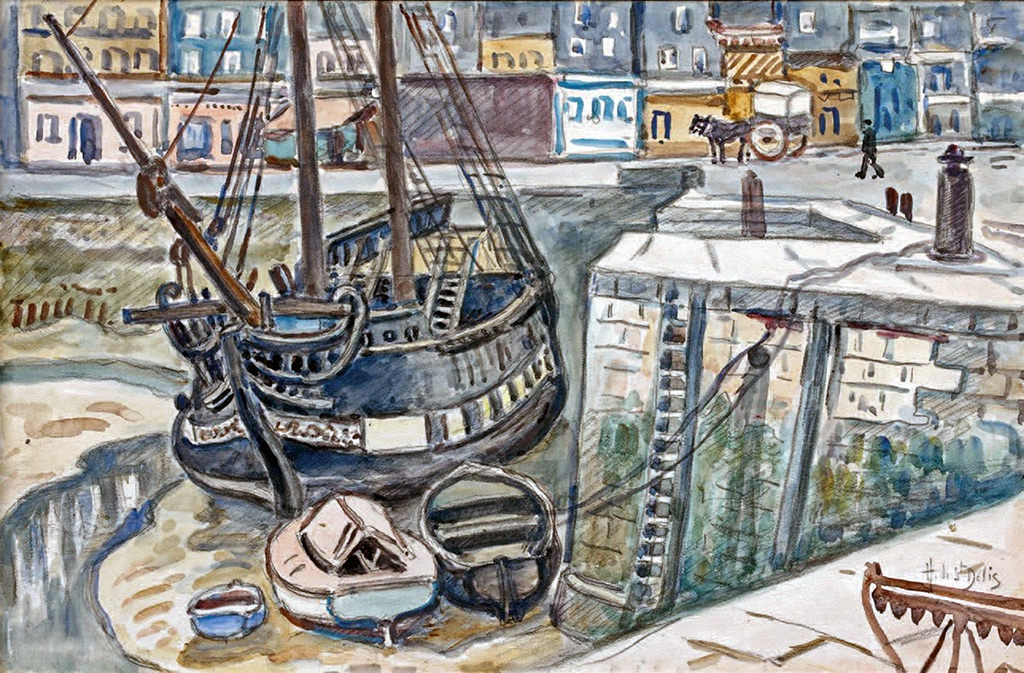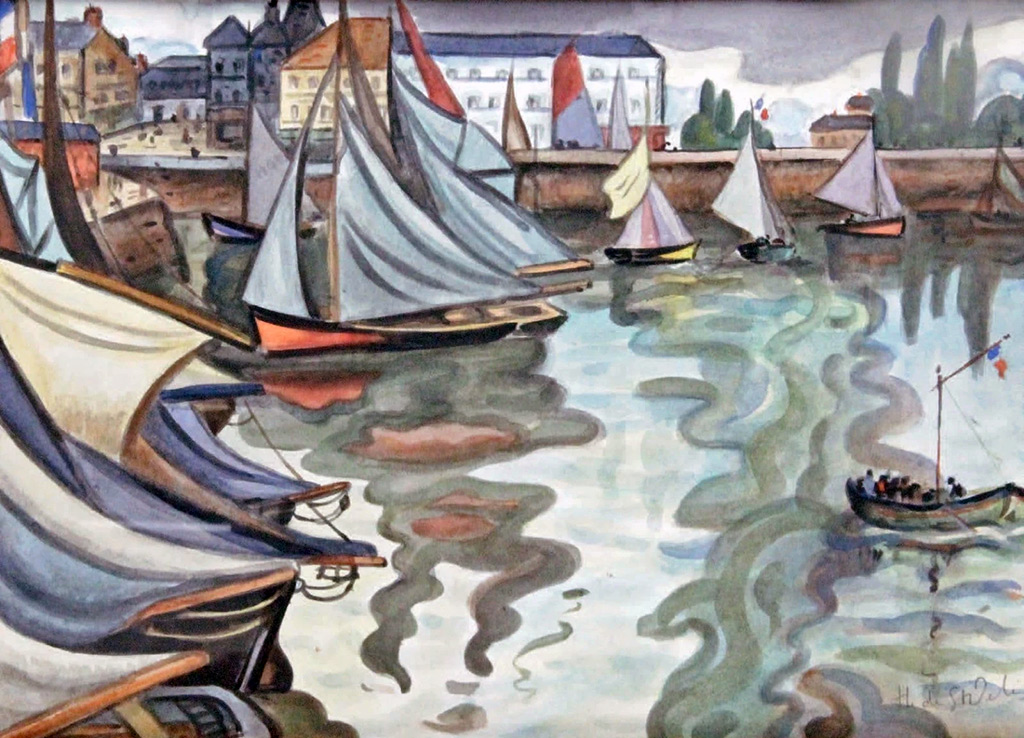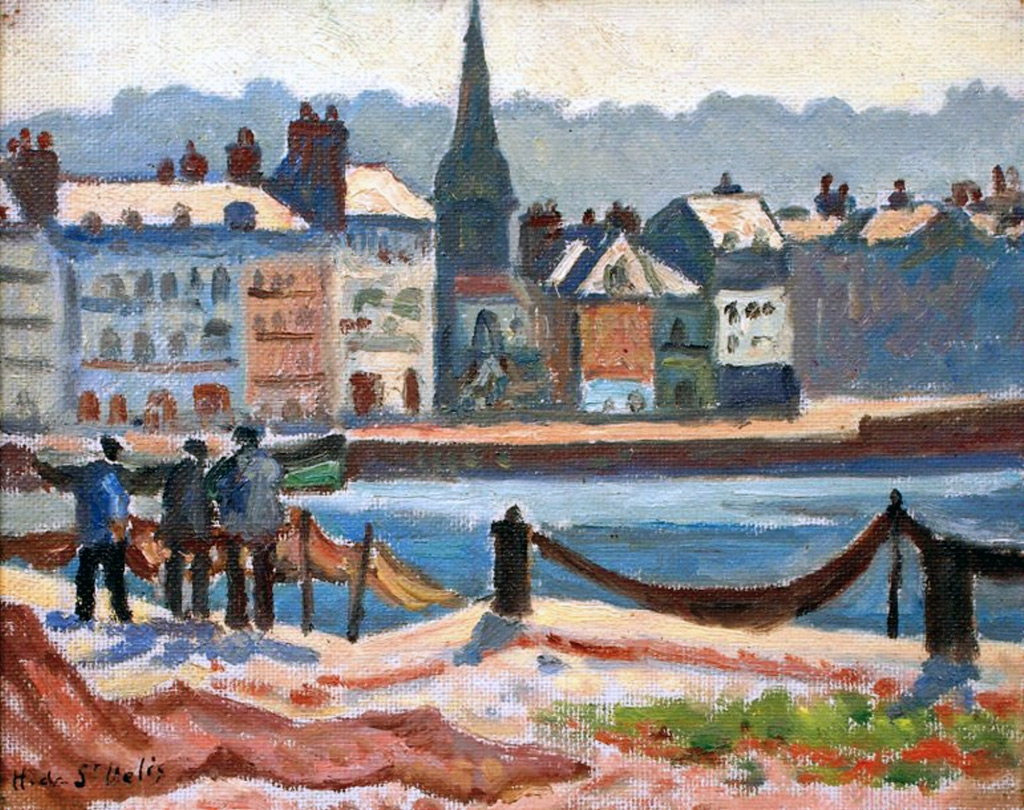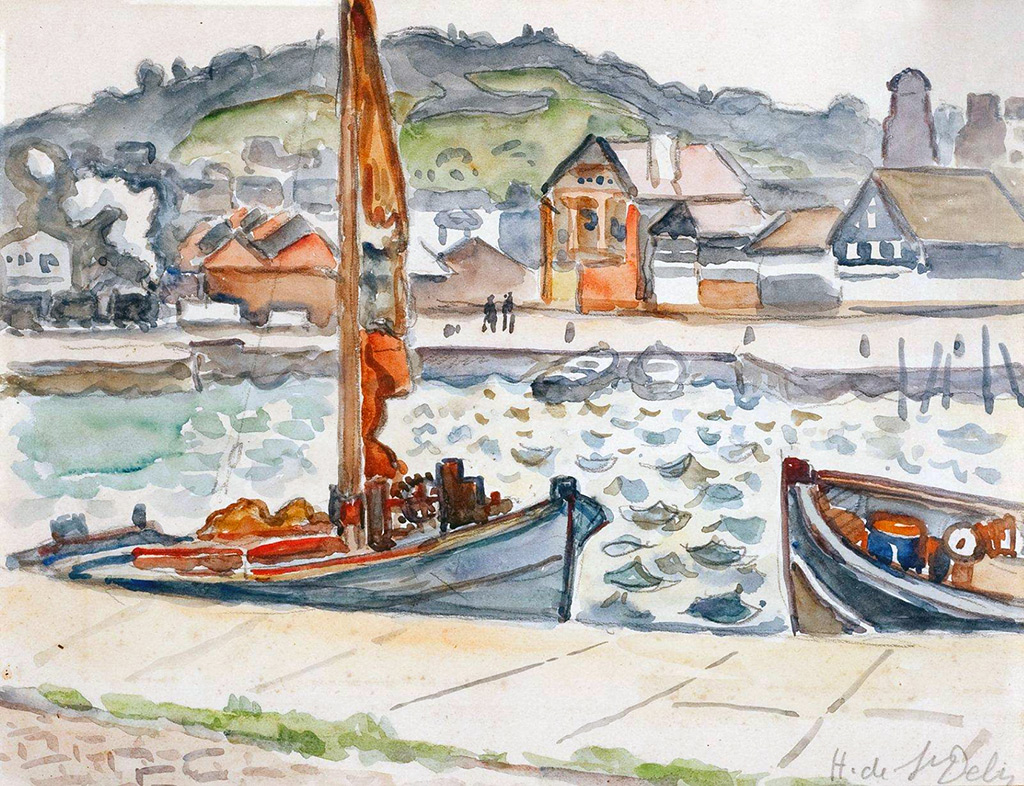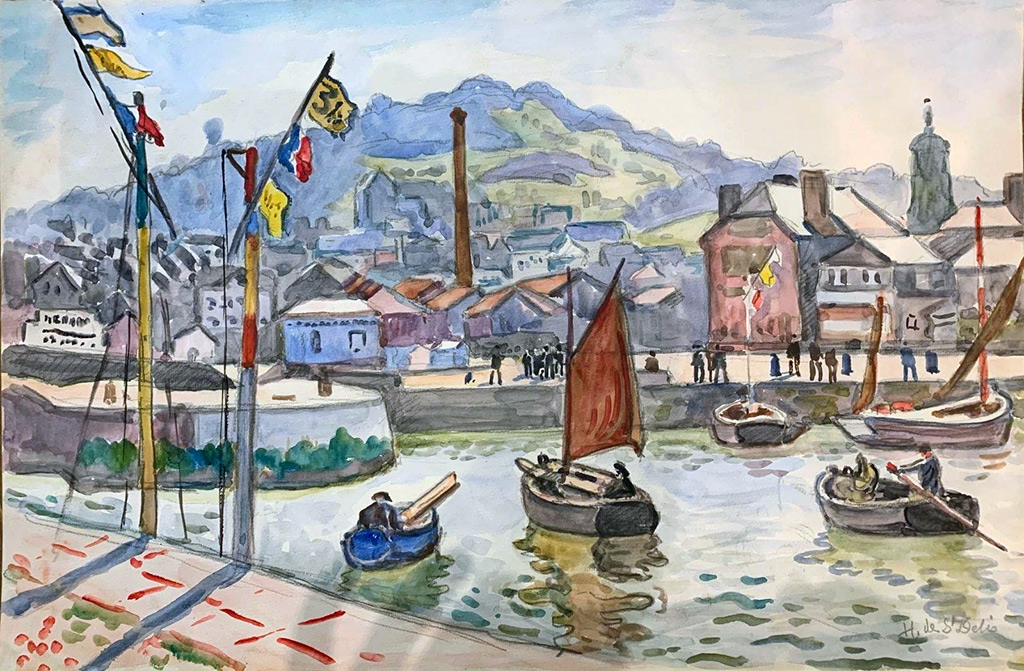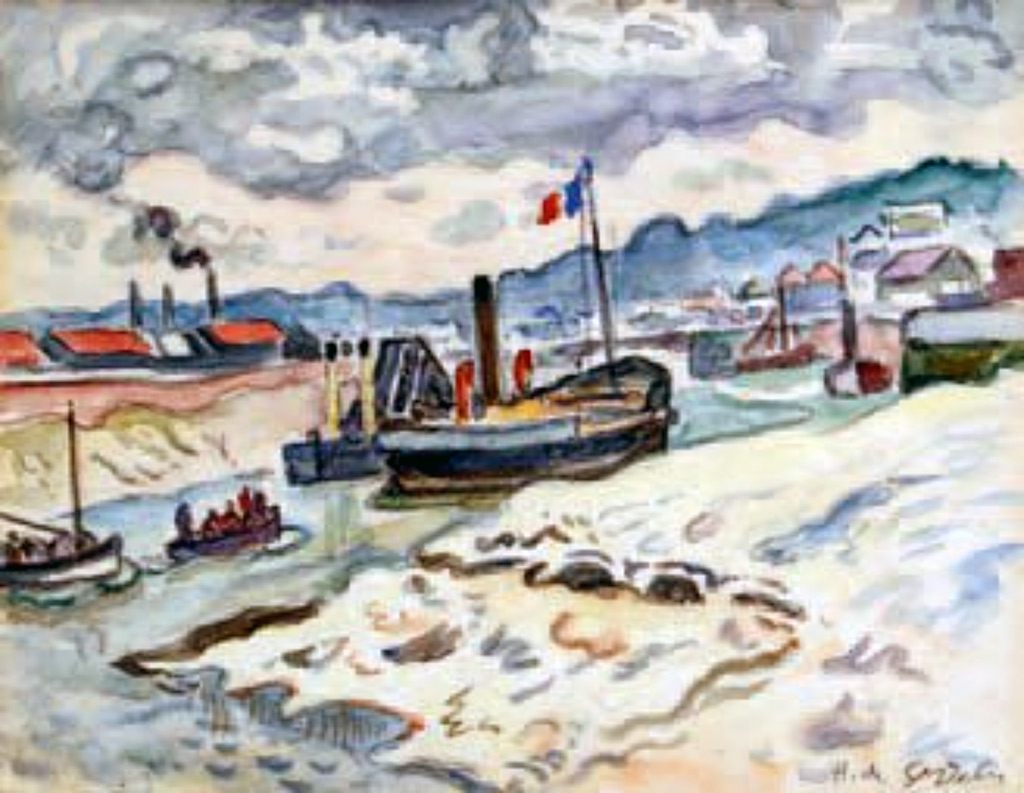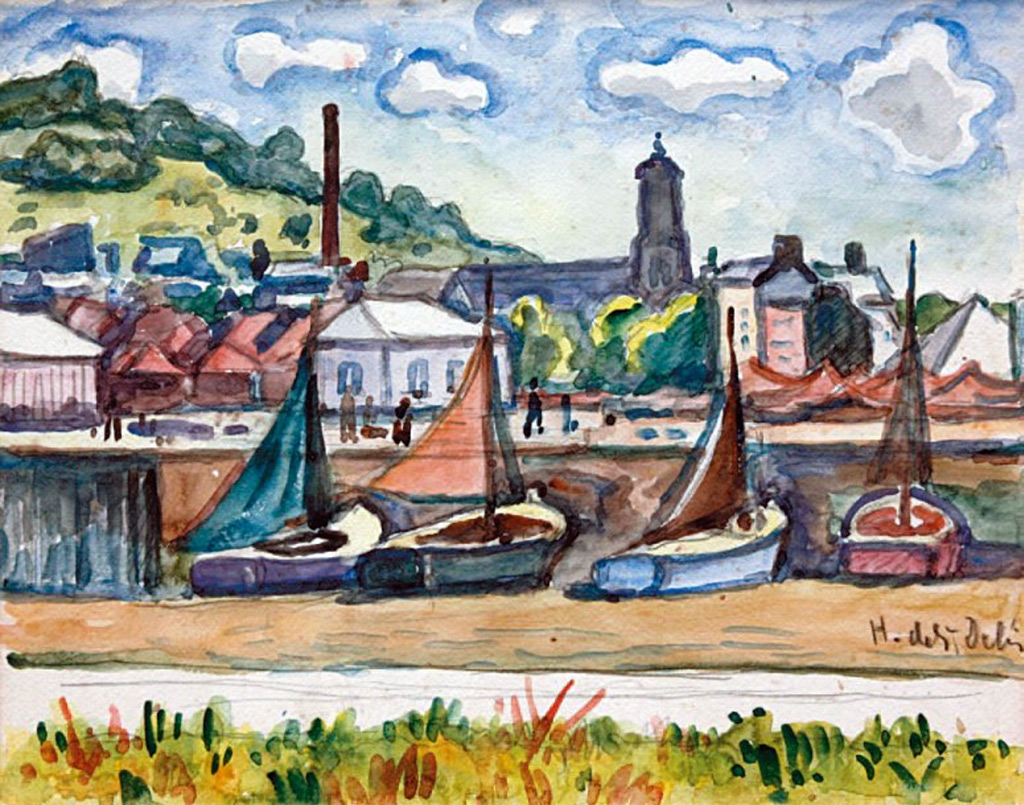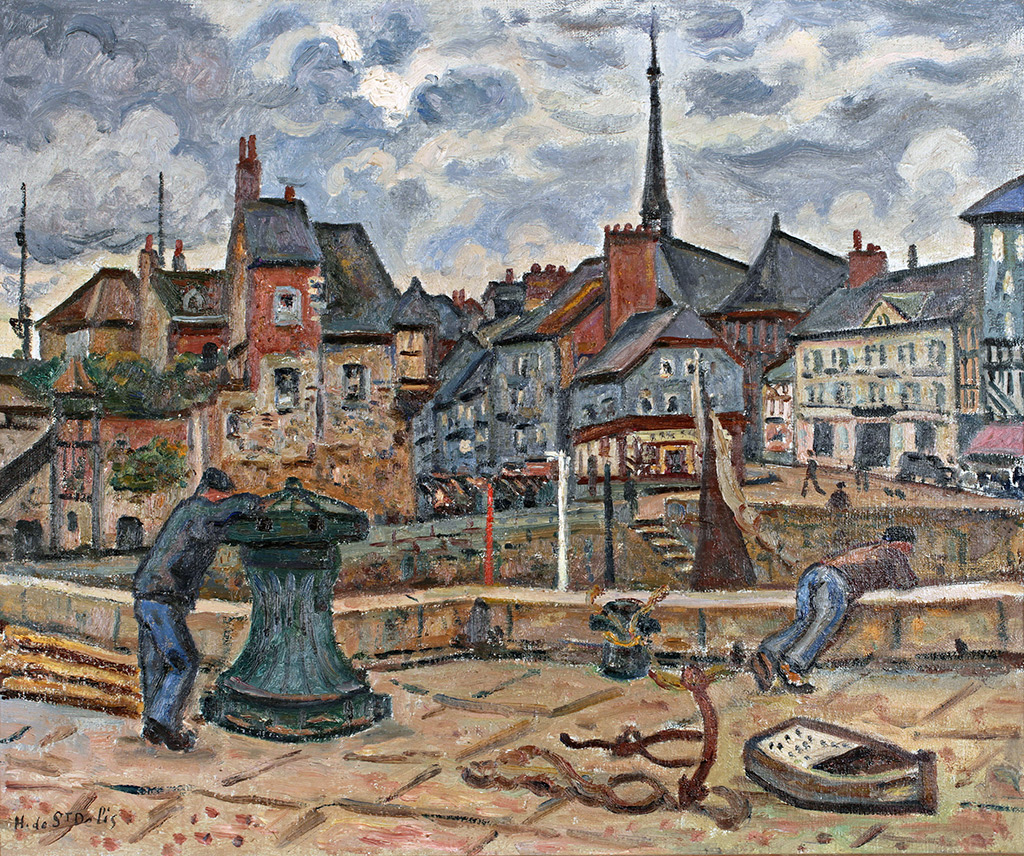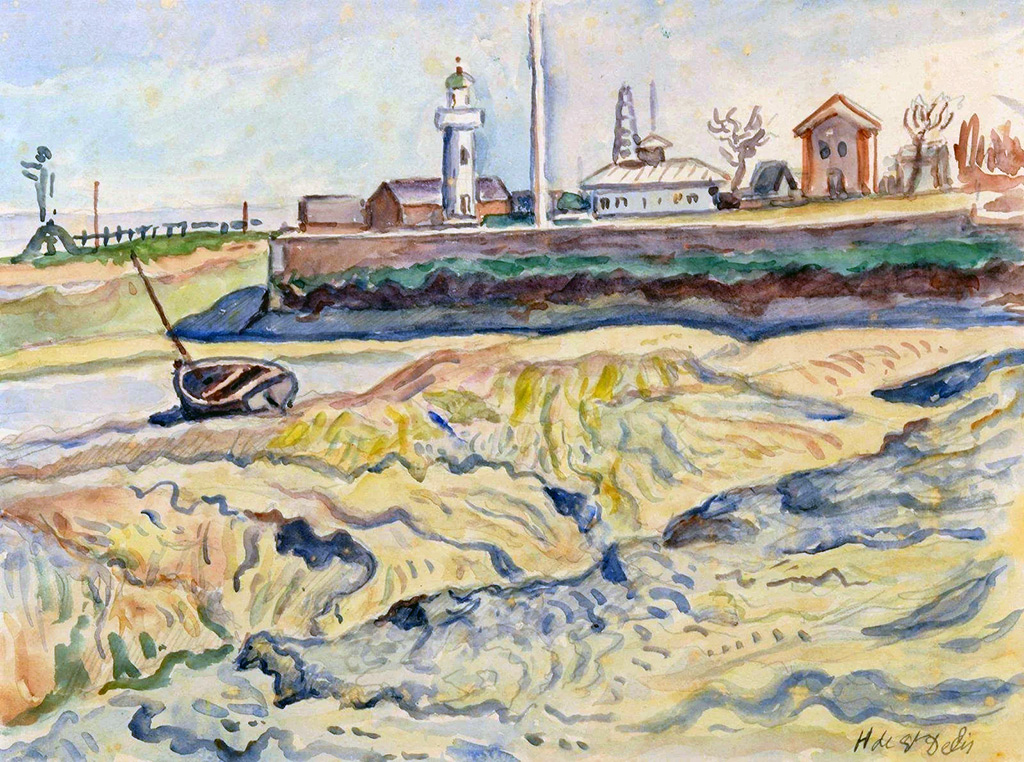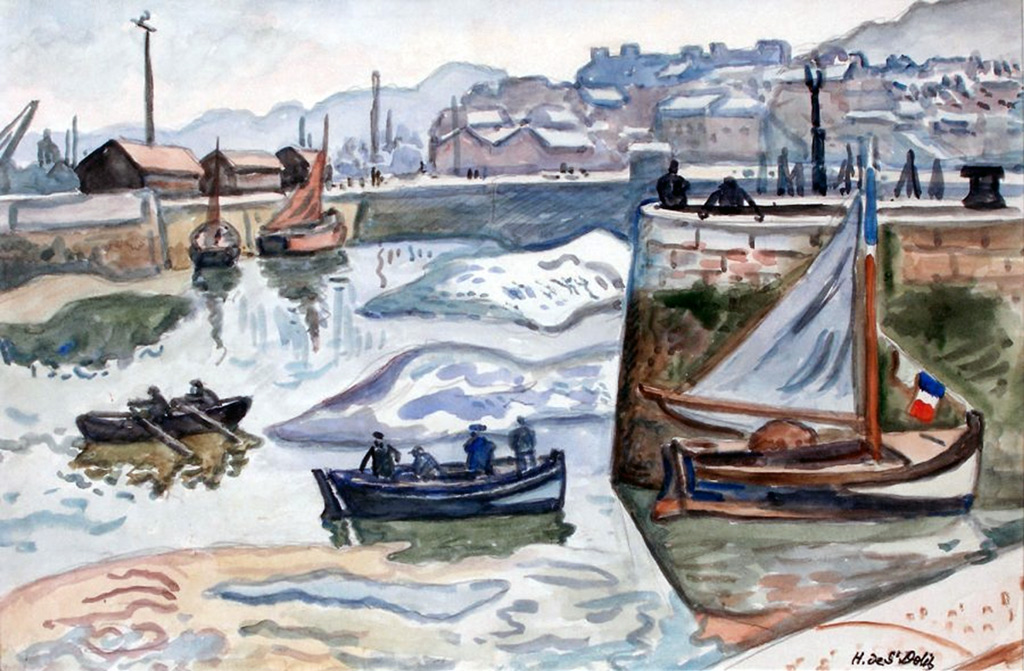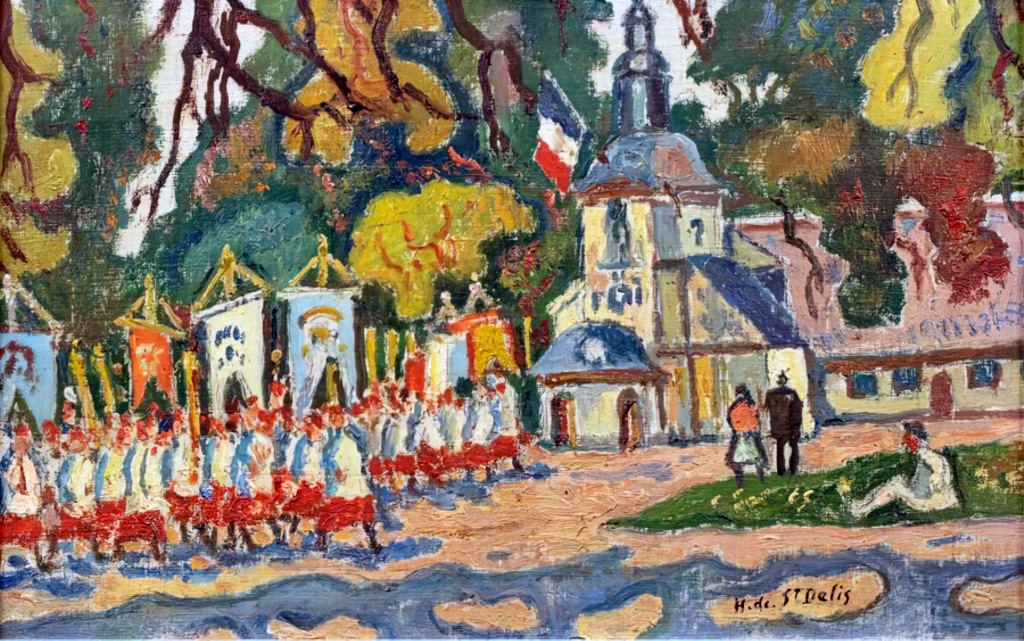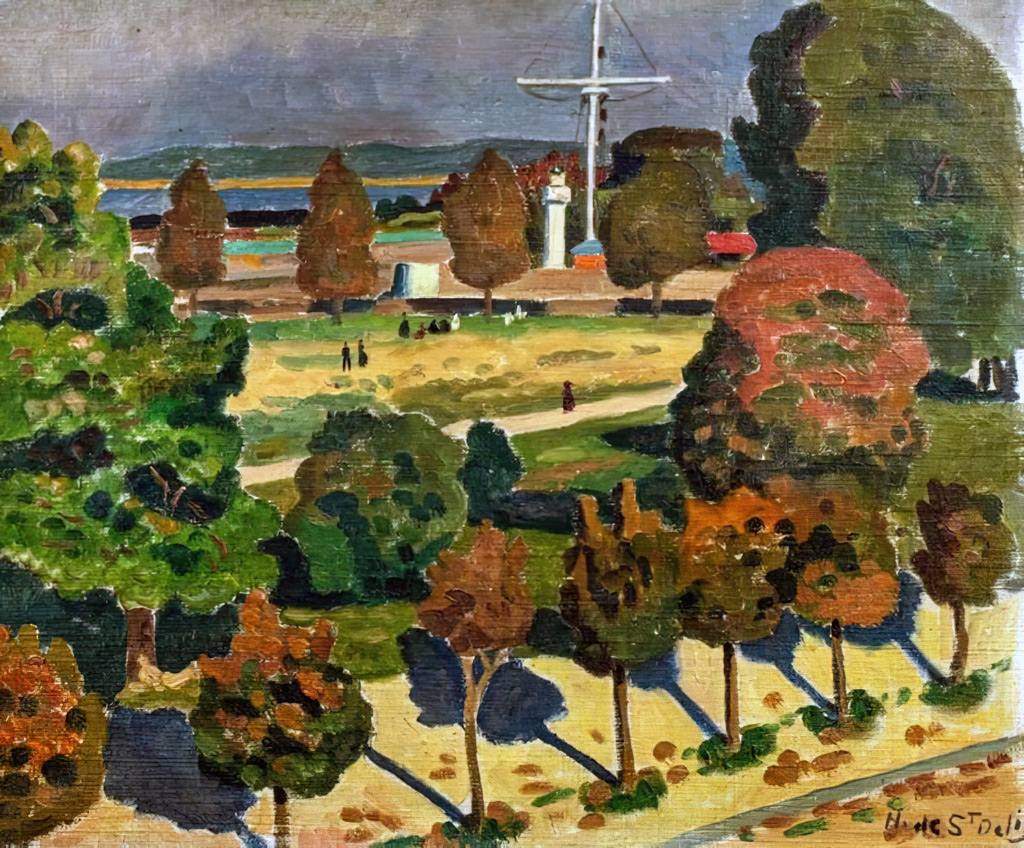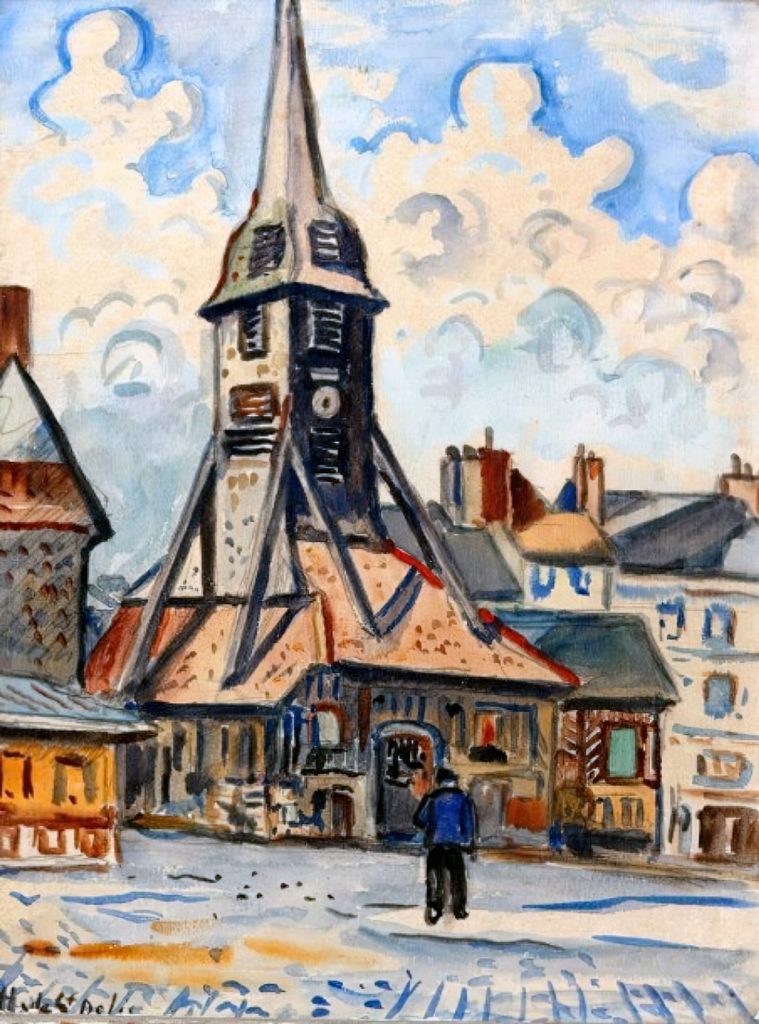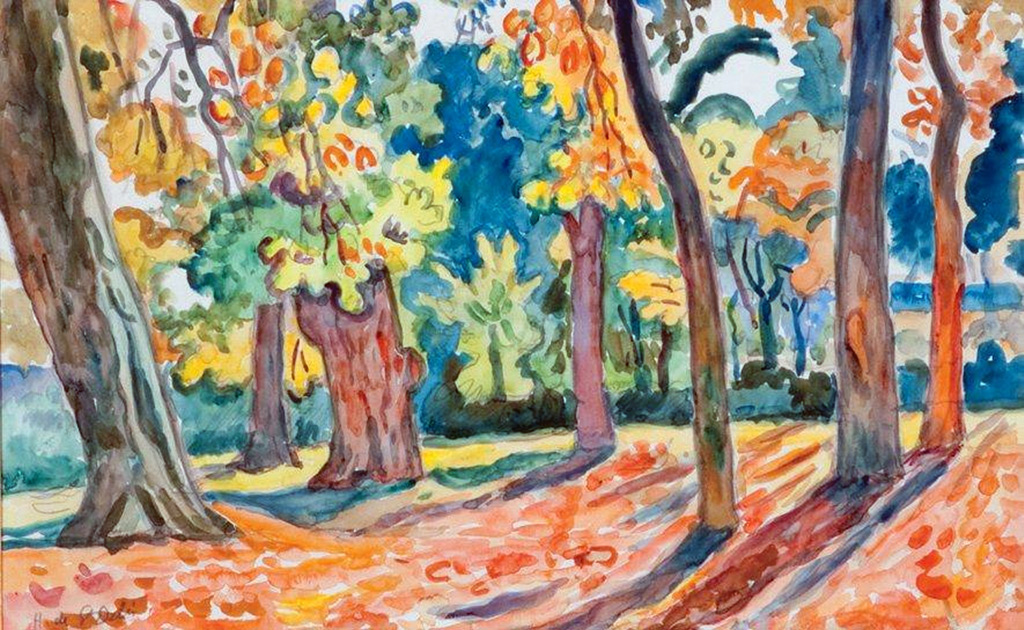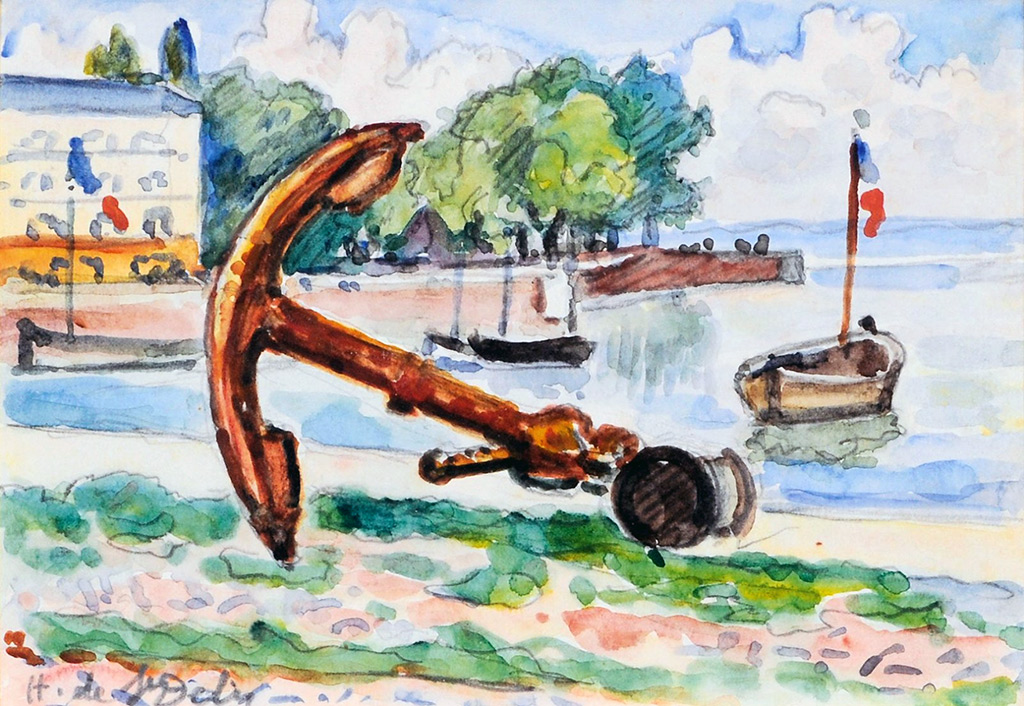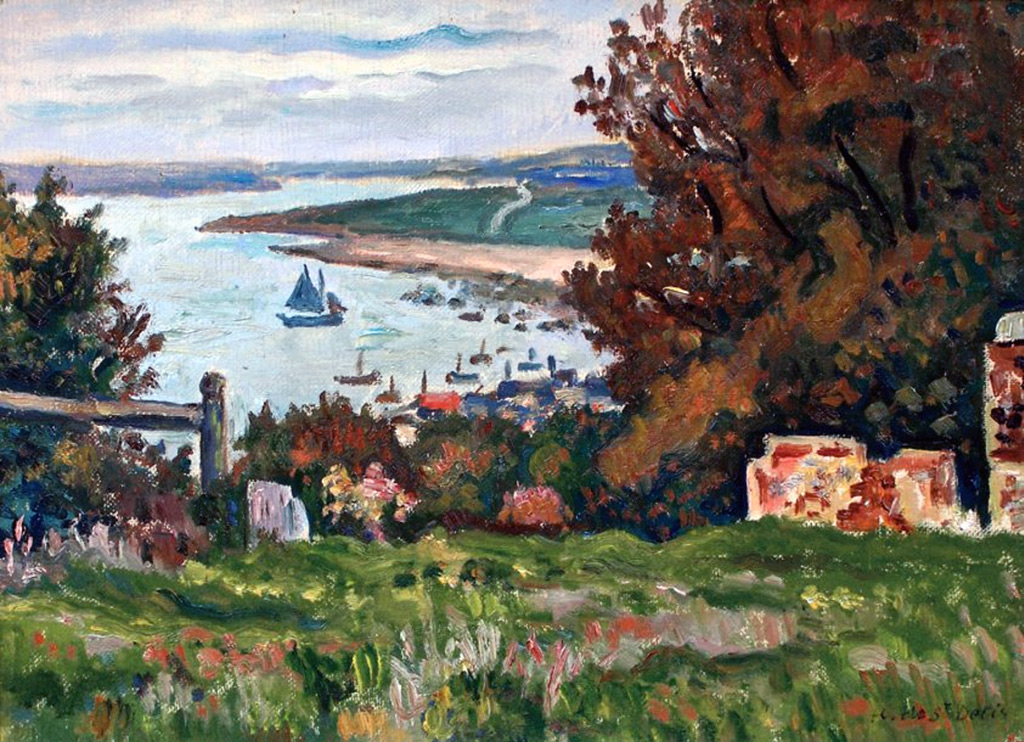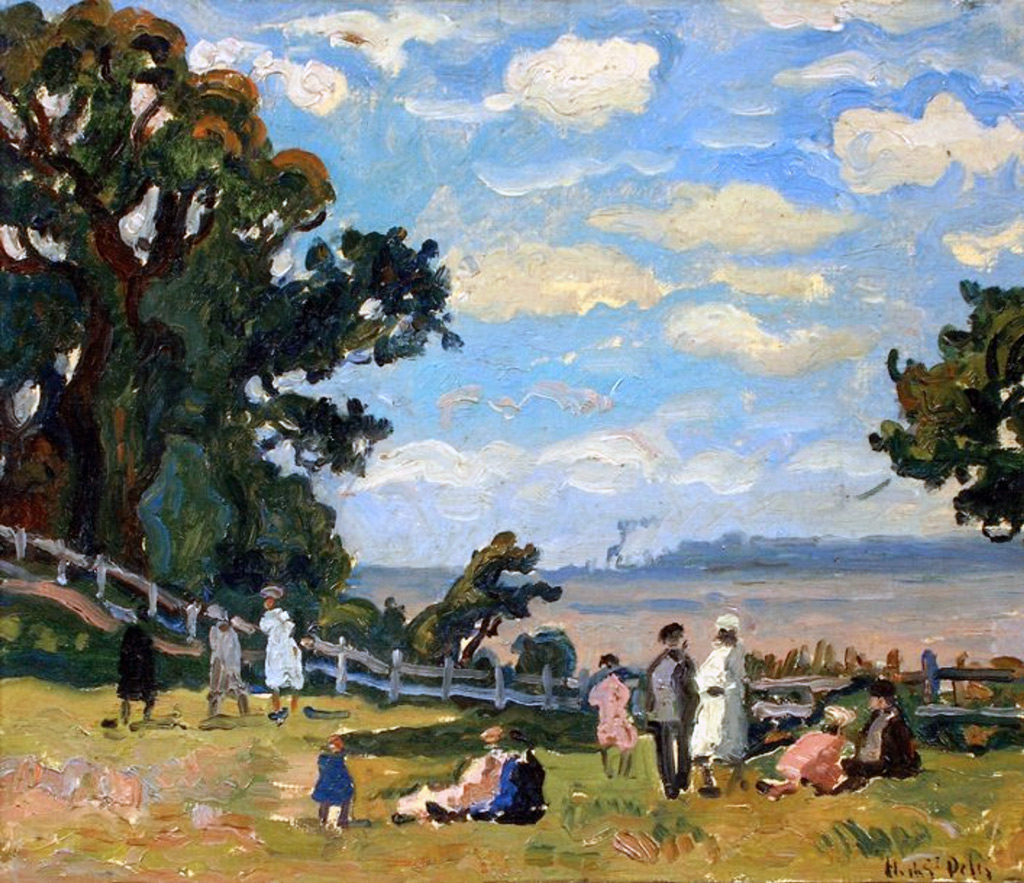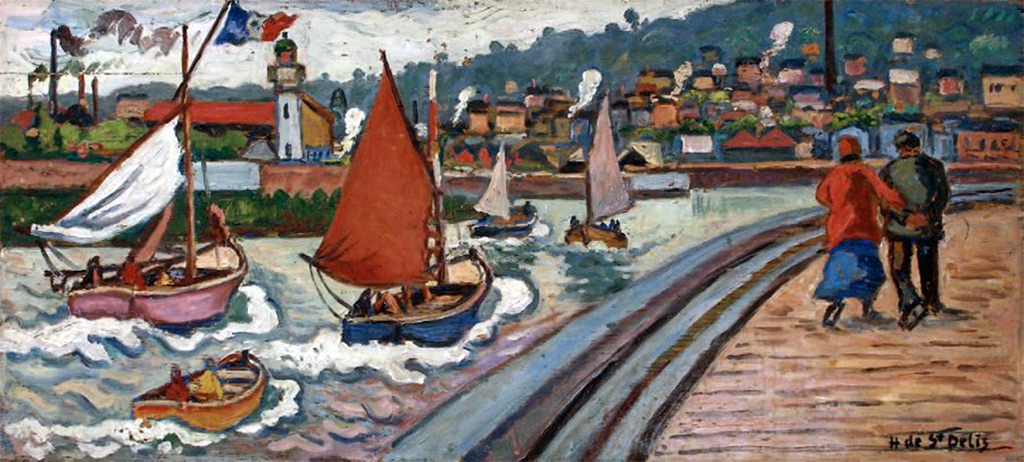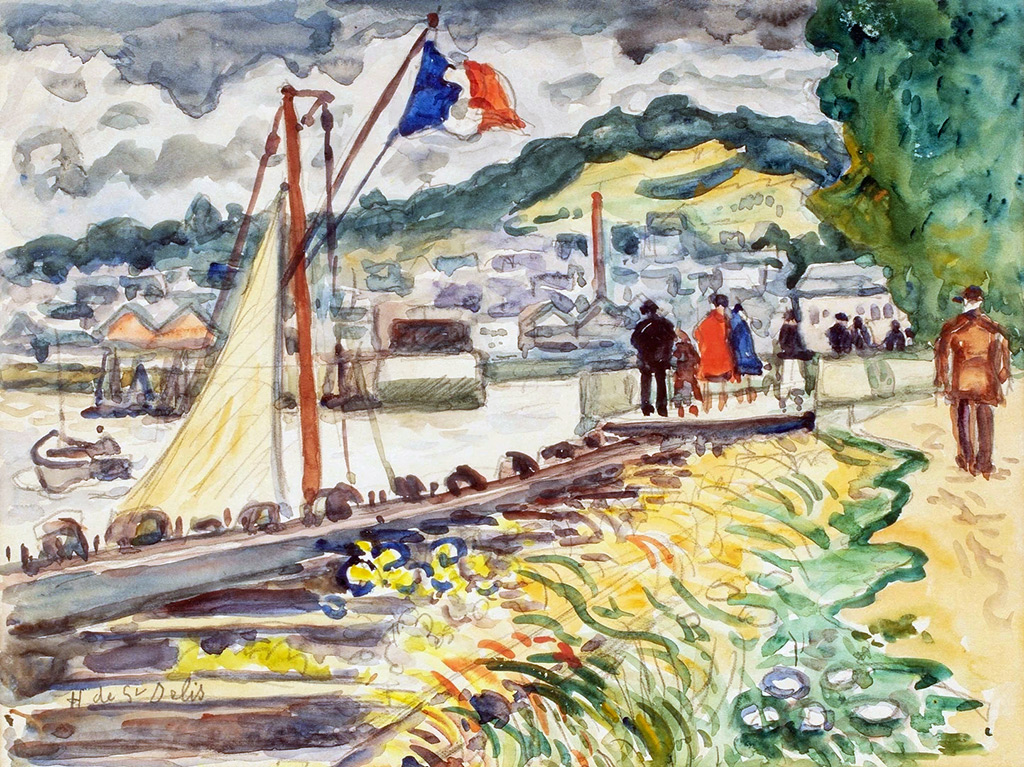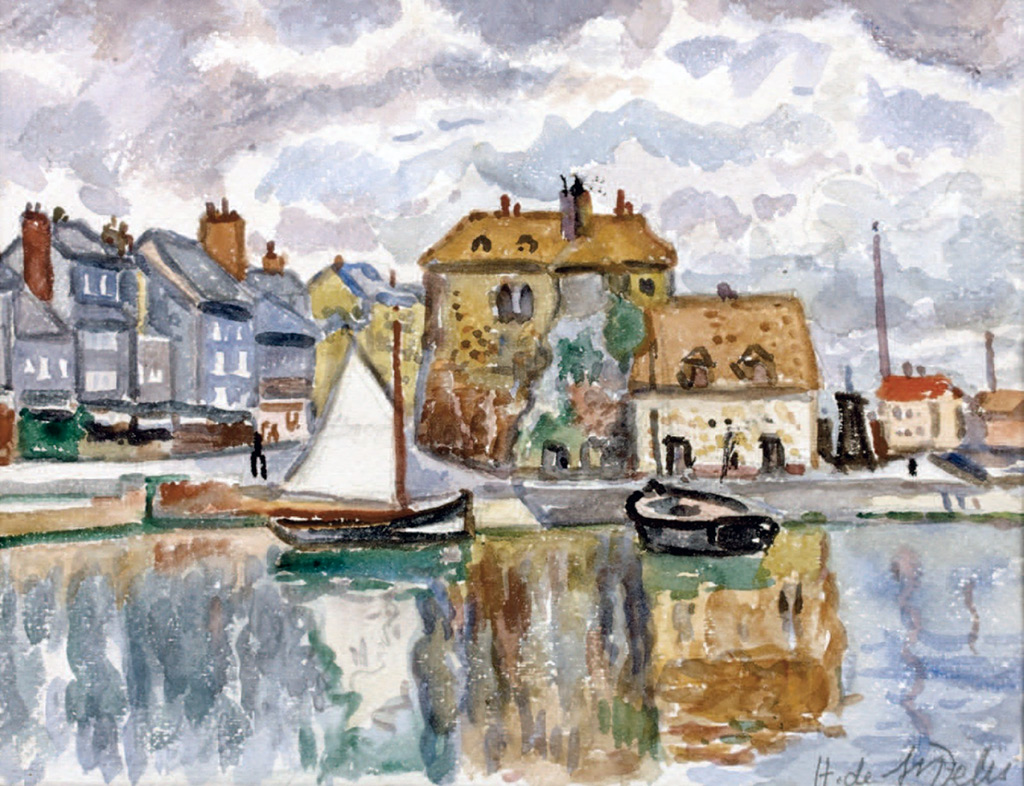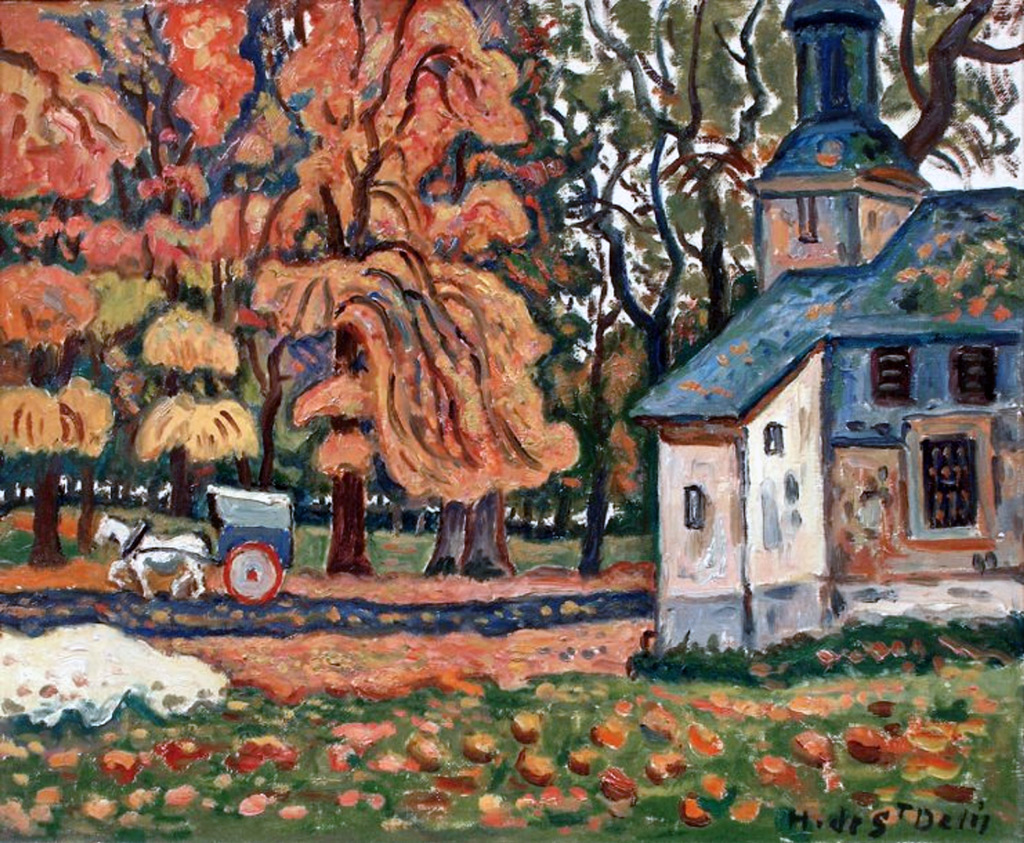 Henri de Saint-Delis painted in these places in Normandy (a link "⇠" will be placed to his works below when published):
Honfleur was (and is) a very picturesque town, so it saw many artists capturing the beauty of this very scenic town. The reason it has so many tourists is obvious…. it's very pretty. Here are some of the artists that have come to apply their art in the town (a link, symbolized by a "⇠", to the artist's works will appear when published. A "*" indicates that the artist did not work directly in Honfleur but instead worked outside of Honfleur in a nearby town).
NOTE: You can subscribe to our new articles by entering your email address in the box on the right column (or at the very bottom of this article) and clicking on the button "Subscribe".

You will need to check your incoming emails and validate your subscription. If you can't see an email from us, check your Spam folder. Without validating your email address, you will not get notifications from us. WE WILL NEVER GIVE YOUR EMAIL ADDRESSES TO ANYONE!
Related Posts
89

Louis-Etienne Timmermans (1846 - 1910) was a Belgian painter, specialized in marine paintings and landscapes. He was a pupil of the Academie de Bruxelles and the Ecole des Beaux Arts de Paris. Timmermans worked mostly in France, painting small coastal harbours, which he painted with a precise realism. He died…

88

Rene de Saint-Delis, 1876 - 1958, was a French painter influenced by the Impressionist movement. He was born in the North of France (Pas-de-Calais) and died in Etretat, Normandy. Here are his paintings he made in Honfleur, Normandy.

86

Ambroise Louis Garneray (1783 – 1857) was a French corsair, painter and writer. He was held as prisoner-of-war by the British for eight years. He was in fact the first Peintre de la Marine. Here is one painting of his we found which he made in Honfleur, Normandy.

85

Gaston Bruelle (1849 - 1884) was a French painter of mostly marine paintings. Bruelle was a student of Jules Noel and exhibited in the "salon de la Societe des Artistes Francais" from 1869 to 1881. He also contributed to the weekly paper "Le Yacht" in 1893 with 8 paintings illustrating…