The Ouistreham ferry is the ferry operating for the city of Caen, which lies some 15 kilometres away. There is a whole section of the rather small harbour of Ouistreham dedicated to the ferry.
There are 3 sailings daily, taking you to Portsmouth in the UK in about 6 hours. That's 21 ferries coming to and leaving the city, so the terminal building is consequential.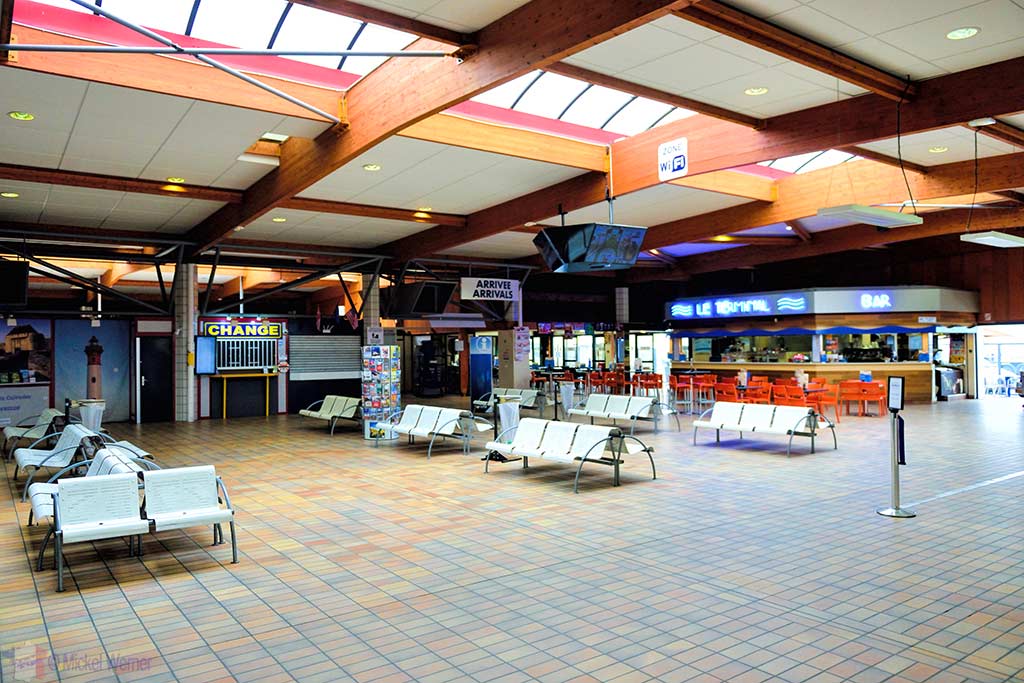 There's a restaurant, bar, money exchange and resting/waiting places. The ferry is operated by Brittany Ferries (you can click on the link to see the time tables and to book a sailing).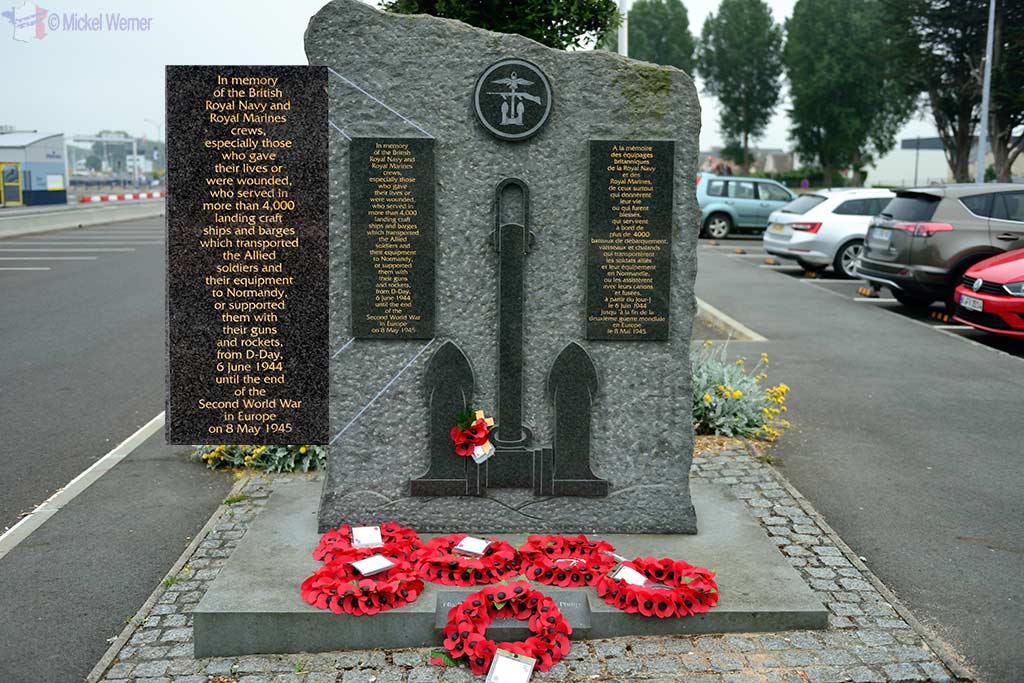 Outside the terminal building you will find this WWII memorial dedicated to the sailors who lost their lives during D-Day. The sign is in English and French.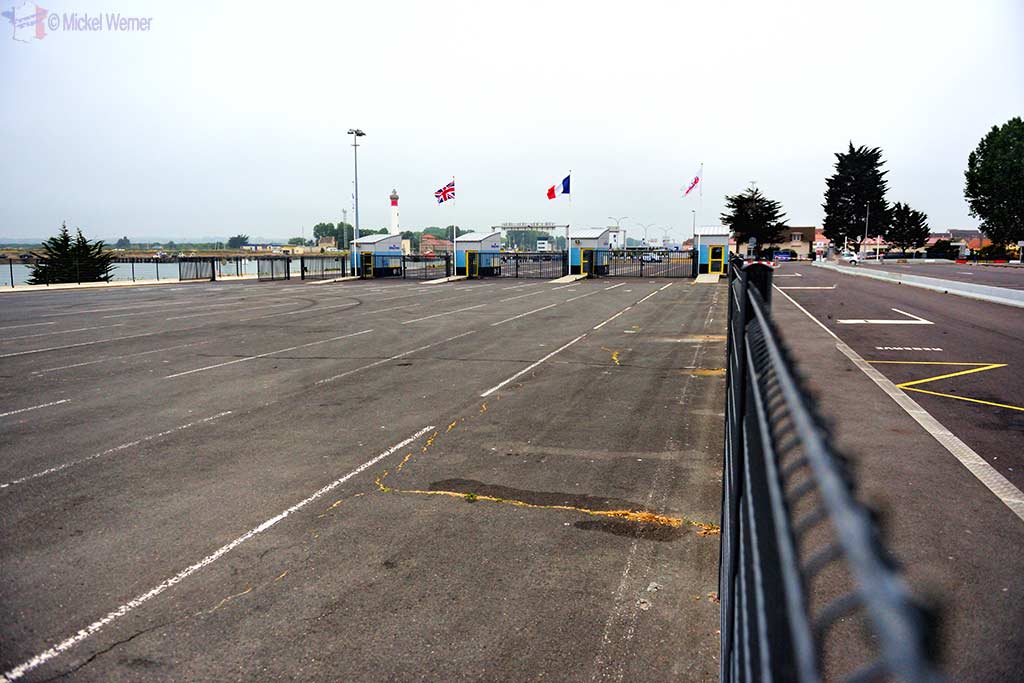 Next to the parking area of the Ouistreham terminal is the checkin area for cars and caravans. Checkin, and line up to drive your car onto the boat.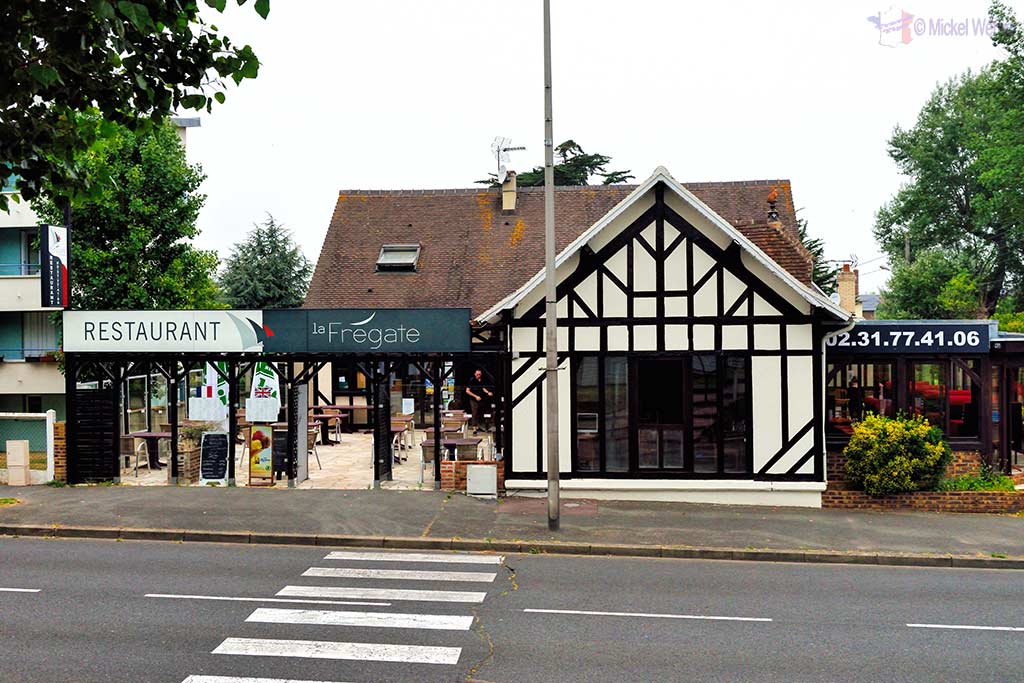 Next to the ferry terminal you'll find a small restaurant or two. But you can also have a steady 10 minutes walk to….
… the main beach area of the city with restaurants, mini-golf, beach, tourist office, bars.
Conclusion
The ferry is easy to reach, close to Caen and there's not that much traffic or complicated driving. The ferry also arrives very close to D-Day areas such as the Juno and Sword landing beaches and the Pegasus Bridge.
Related Posts
79

The city of Dieppe has quite an active ferry activity. Up to 3 sailings per day, for the four hour crossing (it used to be half the time when they were operating a fast ferry, but those days are gone). The ferry is operated by DFDS (formerly known as Transmanche…

76

Le Havre used to be a busy ferry station, with two ferry operators going to the UK and Ireland. But that has been reduced to one operator going to Portsmouth in the UK. Which is strange, since Le Havre lies geographically the closest to Paris, the main motorway (A13) and…