This page forms part of a series of pages dedicated to the many artists who worked in Honfleur. A full list of all the artists with a link to their works can be found at the bottom of this page.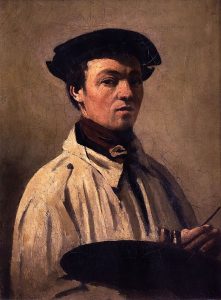 Movement(s): Realism
Jean-Baptiste Camille Corot (1796 – 1875) was a French landscape and portrait painter as well as a printmaker in etching. He is a pivotal figure in landscape painting and his vast output simultaneously references the Neo-Classical tradition and anticipates the plein-air innovations of Impressionism.
His family were bourgeois people—his father was a wigmaker and his mother a milliner—and unlike the experience of some of his artistic colleagues, throughout his life he never felt the want of money, as his parents made good investments and ran their businesses well. After his parents married, they bought the millinery shop where his mother had worked and his father gave up his career as a wigmaker to run the business side of the shop. The store was a famous destination for fashionable Parisians and earned the family an excellent income. Corot was the second of three children born to the family, who lived above their shop during those years.
Corot received a scholarship to study at the Lycee Pierre-Corneille in Rouen, but left after having scholastic difficulties and entered a boarding school. He "was not a brilliant student, and throughout his entire school career he did not get a single nomination for a prize, not even for the drawing classes." Unlike many masters who demonstrated early talent and inclinations toward art, before 1815 Corot showed no such interest. During those years he lived with the Sennegon family, whose patriarch was a friend of Corot's father and who spent much time with young Corot on nature walks. It was in this region that Corot made his first paintings after nature.
With his parents' support, Corot followed the well-established pattern of French painters who went to Italy to study the masters of the Italian Renaissance and to draw the crumbling monuments of Roman antiquity.
When out of his studio, Corot traveled throughout France, mirroring his Italian methods, and concentrated on rustic landscapes. He returned to the Normandy coast and to Rouen, the city he lived in as a youth. Corot also did some portraits of friends and relatives, and received his first commissions. His sensitive portrait of his niece, Laure Sennegon, dressed in powder blue, was one of his most successful and was later donated to the Louvre. He typically painted two copies of each family portrait, one for the subject and one for the family, and often made copies of his landscapes as well.
Despite great success and appreciation among artists, collectors, and the more generous critics, his many friends considered, nevertheless, that he was officially neglected, and in 1874, a short time before his death, they presented him with a gold medal. He died in Paris of a stomach disorder aged 78 and was buried at Père Lachaise Cemetery.
A number of followers called themselves Corot's pupils. The best known are Camille Pissarro, Eugene Boudin, Berthe Morisot, Stanislas Lepine, Antoine Chintreuil, Francois-Louis Francais, Charles Le Roux, and Alexandre Defaux.
Click here to read Corot's full bio on Wikipedia.
NOTE: Click on any image below for a bigger version (no new window will open).
NOTE: A black box like this one, means that there is an explanation text about today's situation of the painting above it.
NOTE: Click on this photo icon
anywhere below a painting to see a photo of what the area looks like today.
NOTE: A blue box like this one, means there is an explanation or a note.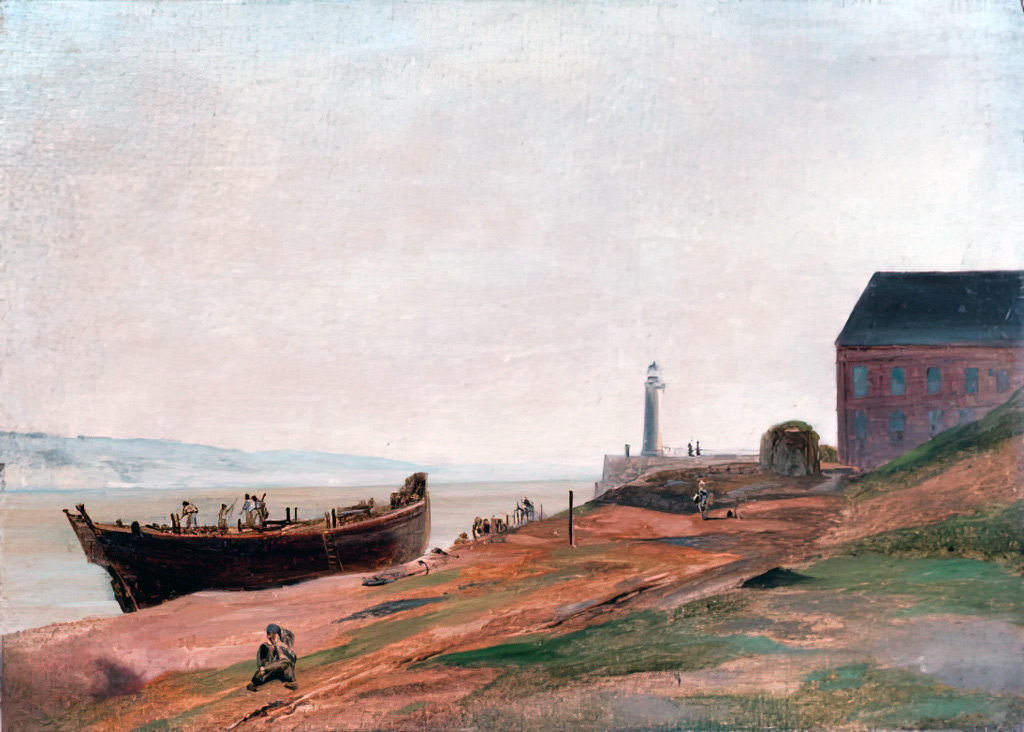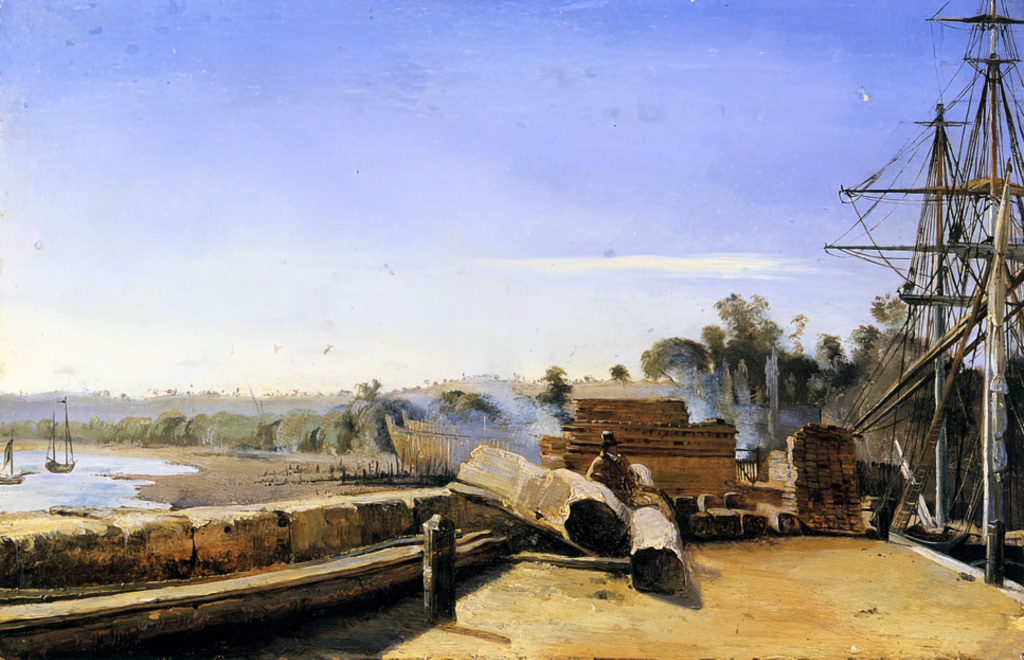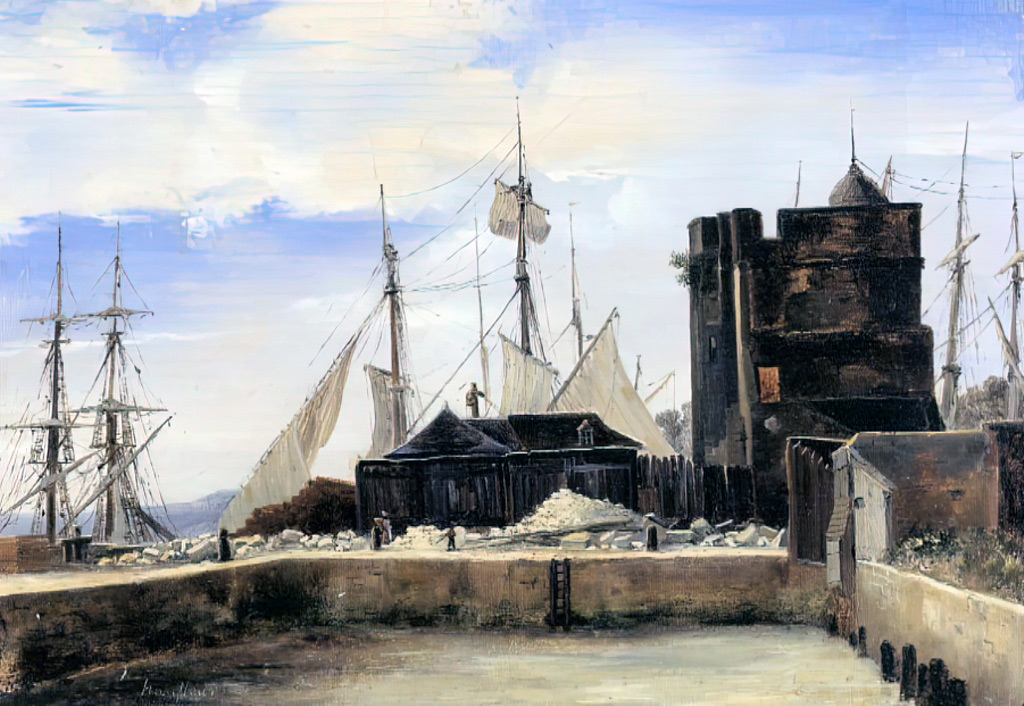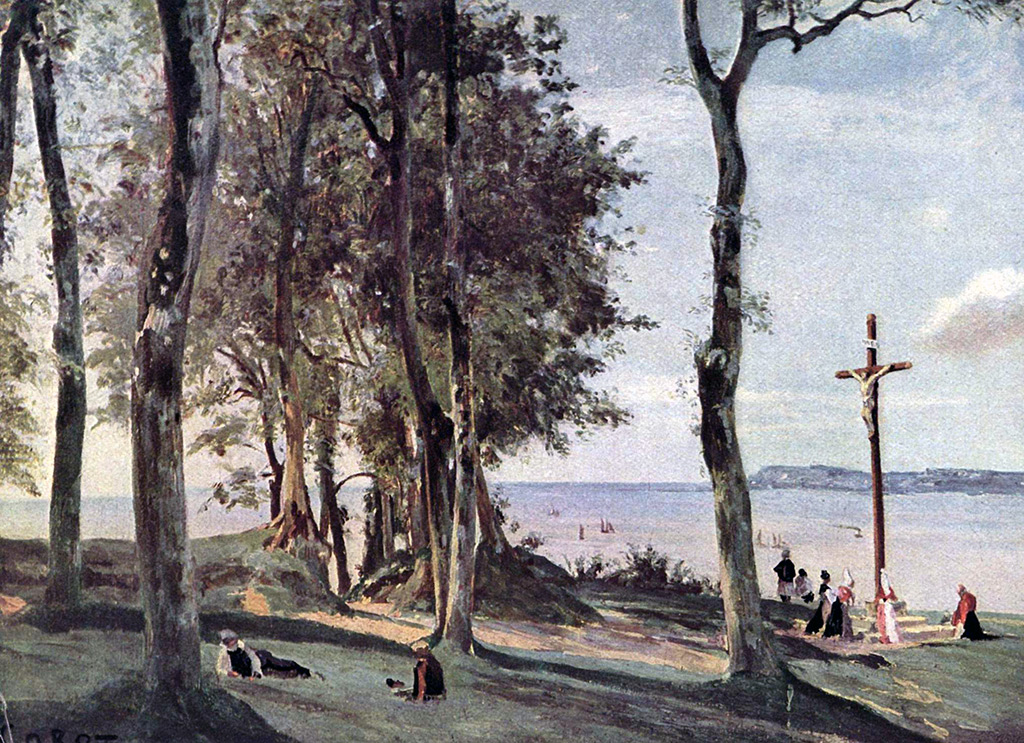 TODAY: The Cross of the Notre-Dame de Grace chapel still stands but there's a wall surrounding the chapel area.
TODAY: The "Notre-Dame de Grace" chapel is located on the "Cote de Grace", a few kilometers up from the centre of Honfleur. It's a small seaman's chapel with a big park around it. There's also a great view over the Seine river from there.

Click here to read our review of the Chapel.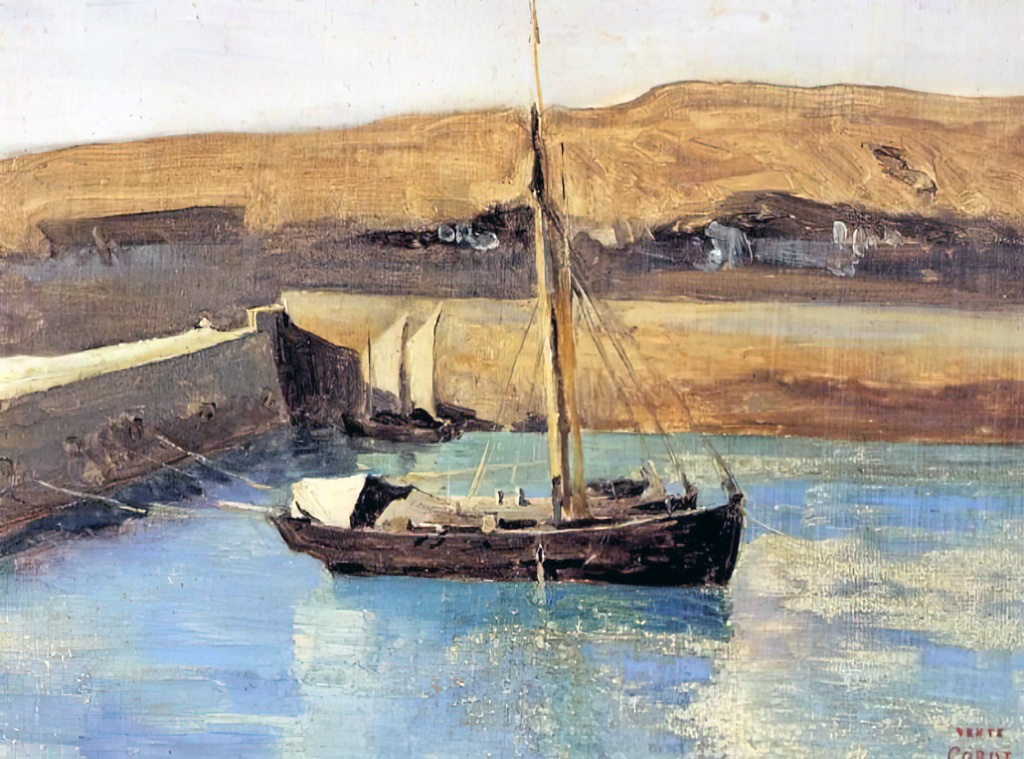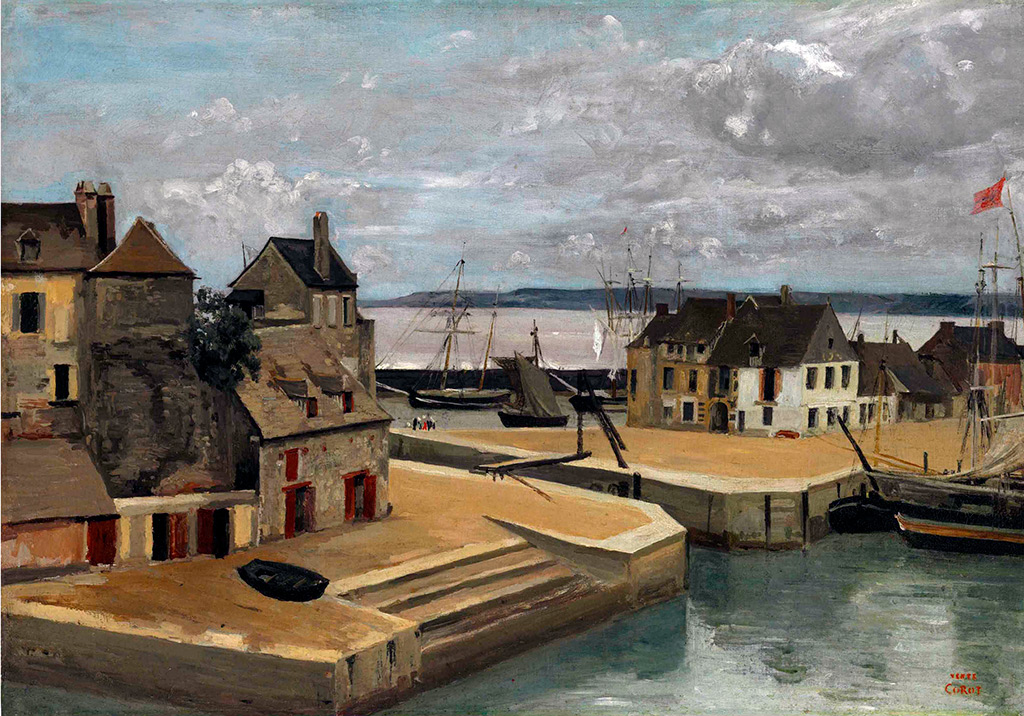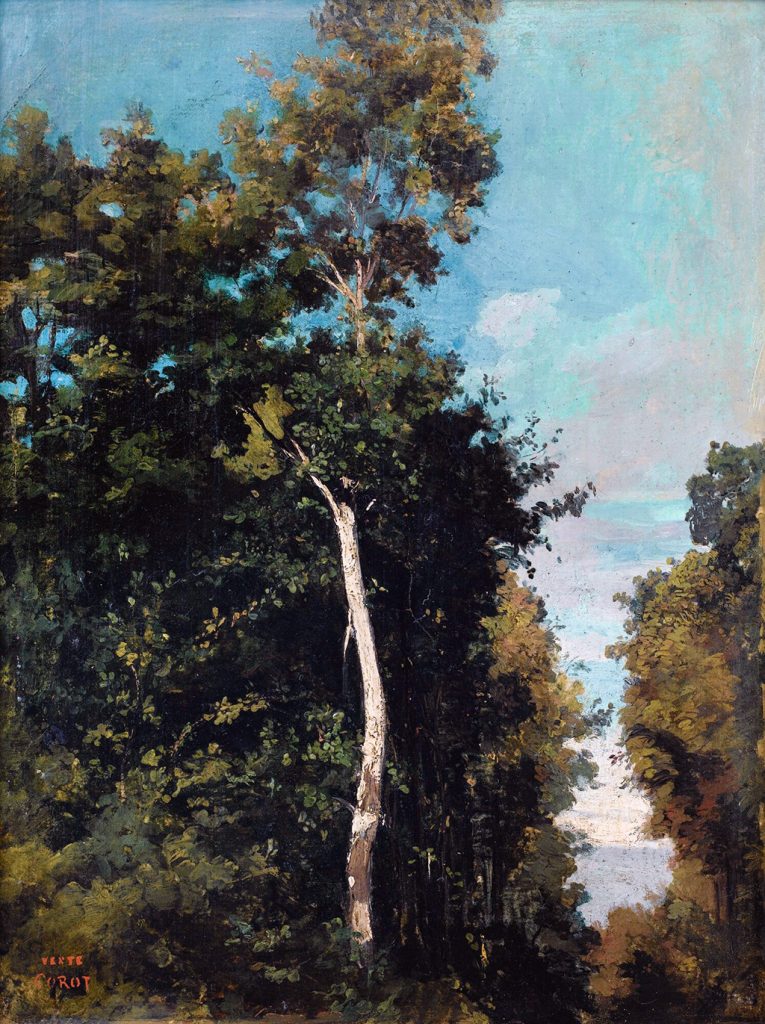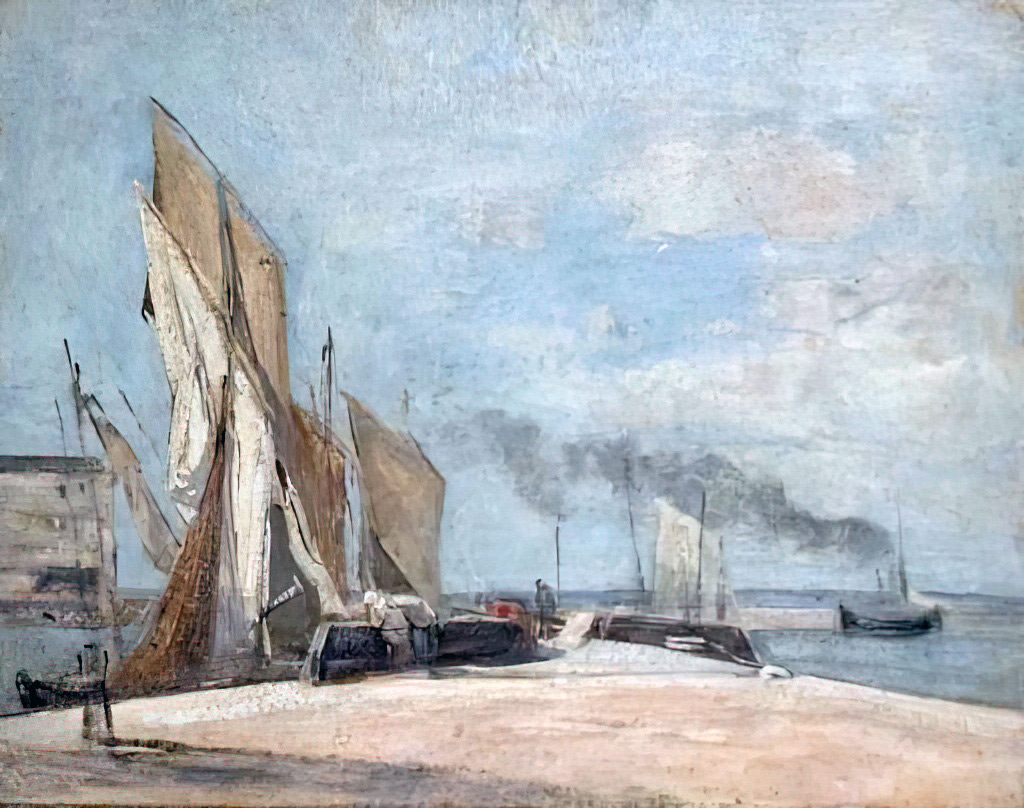 Corot painted in many places in France, here they are (a link "⇠" will appear to his works below when published):
Auvergne-Rhone-Alpes
Bourgogne-Franche-Comte (Burgundy)
Brittany
Centre-Val de Loire

Beaune-la-Rolande
Chartres
Epernon
Orleans

Hauts-de-France

Arras
Beauvais
Boulogne-sur-Mer
Douai
Dunkirk
Essomes-sur-Marne
Marissel
Pas-de-Calais
Pierrefonds
Saint Quentin Des Pres
Soissons

Normandy
Nouvelle-Aquitaine

La Rochelle
Mont-de-Marsan

Occitanie
Provence-Alpes-Côte d'Azur
Honfleur was (and is) a very picturesque town, so it saw many artists capturing the beauty of this very scenic town. The reason it has so many tourists is obvious…. it's very pretty. Here are some of the artists that have come to apply their art in the town (a link, symbolized by a "⇠", to the artist's works will appear when published. A "*" indicates that the artist did not work directly in Honfleur but instead worked outside of Honfleur in a nearby town).
NOTE: You can subscribe to our new articles by entering your email address in the box on the right column (or at the very bottom of this article) and clicking on the button "Subscribe".

You will need to check your incoming emails and validate your subscription. If you can't see an email from us, check your Spam folder. Without validating your email address, you will not get notifications from us. WE WILL NEVER GIVE YOUR EMAIL ADDRESSES TO ANYONE!
Related Posts