This page forms part of a series of pages dedicated to the many artists who painted in Cherbourg. A full list of all the artists with a link to their works can be found at the bottom of this page.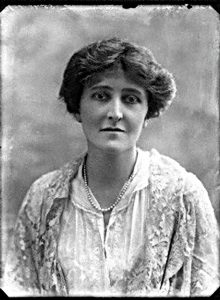 Movement(s): Female Artists
Mary Louisa Bruce, Countess of Elgin and Kincardine (nee Lambton; 1819 – 1898) was the daughter of John Lambton, 1st Earl of Durham and his second wife Louisa Elizabeth Lambton (nee Grey), daughter of Charles Grey, 2nd Earl Grey.
She travelled to Canada twice: the first time when her father went to Canada to investigate the Lower Canada Rebellion in 29 May – 1 November 1838.
She later returned to Canada with her husband, James Bruce, 8th Earl of Elgin, from 1847 to 1853.
An accomplished artist, she studied under John Richard Coke-Smyth, alongside her sister, Lady Emily Augusta, and travel companion, Katherine Ellice. She wrote and illustrated journals and diaries of her international travels.
Click here to read Bruce's full bio on Wikipedia.
We found only one of her paintings dealing with Cherbourg.
NOTE: Click on the image below for a bigger version (no new window will open).
Lady Bruce painted in two places in Normandy, which will be featured eventually on this site. A link "⇠" to those cities will appear below when published:
Here are the artists we found who worked in Cherbourg. A link "⇠" will show when that artist's works has been published on our site. A "*" indicates that the artist did not work in Cherbourg itself, instead worked in nearby places.
🇺🇸 Boggs, Frank Myers * ⇠
🇷🇺 Bogolyubov, Alexey (Alexei) * ⇠
🇫🇷 Boudin, Eugene-Louis ⇠
🇫🇷 Bourgeois, Constant ⇠
🇬🇧 Cotman, John Sell ⇠
🇫🇷 Friesz, Othon ⇠
🇷🇺 Gritsenko, Nikolai ⇠
🇫🇷 Gudin, Theodore ⇠
🇫🇷 Le Gray, Gustave ⇠
🇫🇷 Mathon, Emile-Louis ⇠
🇫🇷 Matisse, Henri ⇠
🇫🇷 Mozin, Charles Louis ⇠
🇫🇷 Noel, Jules Achille ⇠
🇫🇷 Signac, Paul ⇠
🇬🇧 Turner, William * ⇠
NOTE: You can subscribe to our new articles by entering your email address in the box on the right column (or at the very bottom of this article) and clicking on the button "Subscribe".

You will need to check your incoming emails and validate your subscription. If you can't see an email from us, check your Spam folder. Without validating your email address, you will not get notifications from us. WE WILL NEVER GIVE YOUR EMAIL ADDRESSES TO ANYONE!
Related Posts