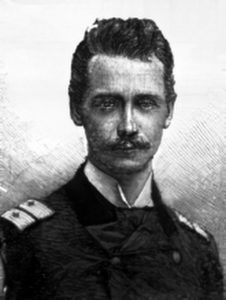 Movement(s): –
Nikolay Nikolayevich Gritsenko (1856 – 1900) was a Russian painter who specialized in painting ships and seascapes.
He joined the Russian Navy early on, and was quickly noticed for his artistic skills. The Russian government even sent him to Paris to learn how to paint.
At the Paris art school, his professor was his compatriot, Alexey Bogolyubov.
He died in France.
Click here to read Gritsenko's bio on Wikipedia.
Gritsenko painted several places in Normandy (and France), which will be featured eventually on this site. A link "⇠" to those cities will appear below when published.
Normandy
Pays de la Loire
Provence-Alpes-Cote d'Azur
Related Posts