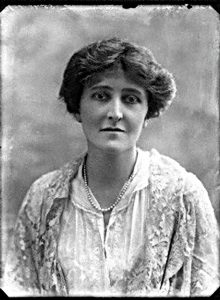 Movement(s): Female Artists
Mary Louisa Bruce, Countess of Elgin and Kincardine (nee Lambton; 1819 – 1898) was the daughter of John Lambton, 1st Earl of Durham and his second wife Louisa Elizabeth Lambton (nee Grey), daughter of Charles Grey, 2nd Earl Grey.
She travelled to Canada twice: the first time when her father went to Canada to investigate the Lower Canada Rebellion in 29 May – 1 November 1838.
She later returned to Canada with her husband, James Bruce, 8th Earl of Elgin, from 1847 to 1853.
An accomplished artist, she studied under John Richard Coke-Smyth, alongside her sister, Lady Emily Augusta, and travel companion, Katherine Ellice. She wrote and illustrated journals and diaries of her international travels.
Click here to read Bruce's full bio on Wikipedia.
Lady Bruce painted in two places in Normandy, which will be featured eventually on this site. A link "⇠" to those cities will appear below when published:
Related Posts
89

John Duncan Fergusson (1874 – 1961) was a Scottish artist and sculptor, regarded as one of the major artists of the Scottish Colourists school of painting.

89

Russian artist Alexey (Alexei) Bogolyubov painted all over the world, but many of his works were centered along the Normandy coastlines.

89

John Cotman, a British painter, was quite active in Normandy. He spent a lot of time painting in Caen and Ouistreham (suburb of Caen).

89

Florent Fidèle Constant Bourgeois (1767 – 1841) was a French landscape painter, engraver, and lithographer. He studied under Jacques-Louis David, but spent much of his time in Italy.