This page forms part of a series of pages dedicated to the many artists who painted in Cherbourg. A full list of all the artists with a link to their works can be found at the bottom of this page.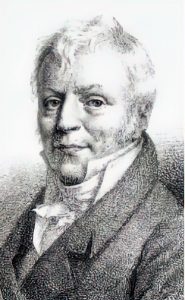 Movement(s): –
Florent Fidele Constant Bourgeois (1767 – 1841) was a French landscape painter, engraver, and lithographer. He studied under Jacques-Louis David, but spent much of his time in Italy.
Landon mentions him as an artist distinguished for the richness of his compositions and the purity of his style, and describes three of his pictures as being in the manner of Gaspard Poussin.
He died at Passy (now in Paris), in June 1841.
Click here to read his bio on Wikipedia.
NOTE: Click on any image below for a bigger version (no new window will open).
NOTE2: The descriptions of the images below were translated from "old" French into English, and can therefore at times sound a bit strange.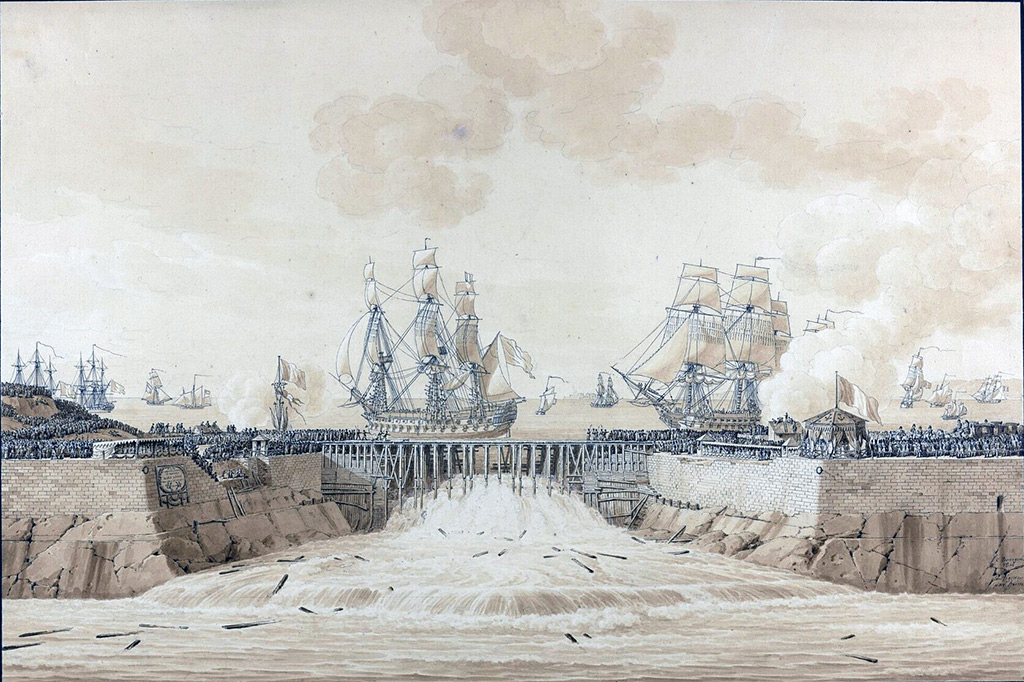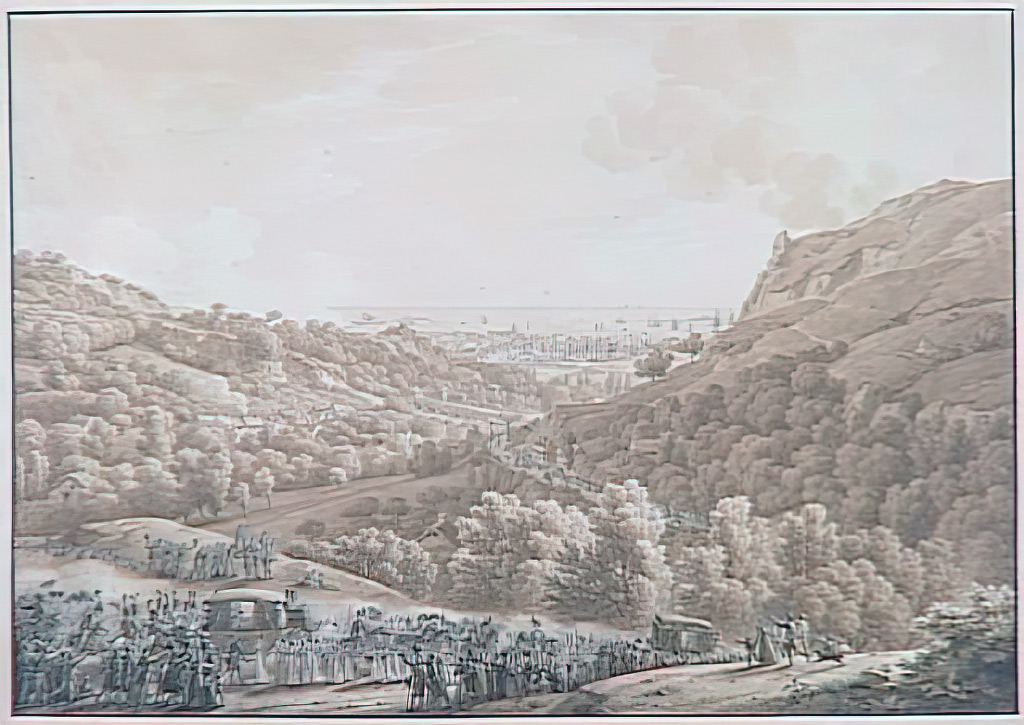 Bourgeois made his drawings all over France, although many of them in Paris and its surroundings. Here are all the other places he painted in France (a link "⇠" to his works will appear here when published):
Auvergne-Rhones-Alpes

Bourg-en-Bresse
Pontcharra
Thiers
Tournon-sur-Rhone

Centre-Val de Loire
Hauts-de-France
Normandy
Nouvelle-Aquitaine
Occitanie
Provence-Alpes-Cote d'Azur
Here are the artists we found who worked in Cherbourg. A link "⇠" will show when that artist's works has been published on our site. A "*" indicates that the artist did not work in Cherbourg itself, instead worked in nearby places.
🇺🇸 Boggs, Frank Myers * ⇠
🇷🇺 Bogolyubov, Alexey (Alexei) * ⇠
🇫🇷 Boudin, Eugene-Louis ⇠
🇫🇷 Bourgeois, Constant ⇠
🇬🇧 Cotman, John Sell ⇠
🇫🇷 Friesz, Othon ⇠
🇷🇺 Gritsenko, Nikolai ⇠
🇫🇷 Gudin, Theodore ⇠
🇫🇷 Le Gray, Gustave ⇠
🇫🇷 Mathon, Emile-Louis ⇠
🇫🇷 Matisse, Henri ⇠
🇫🇷 Mozin, Charles Louis ⇠
🇫🇷 Noel, Jules Achille ⇠
🇫🇷 Signac, Paul ⇠
🇬🇧 Turner, William * ⇠
NOTE: You can subscribe to our new articles by entering your email address in the box on the right column (or at the very bottom of this article) and clicking on the button "Subscribe".

You will need to check your incoming emails and validate your subscription. If you can't see an email from us, check your Spam folder. Without validating your email address, you will not get notifications from us. WE WILL NEVER GIVE YOUR EMAIL ADDRESSES TO ANYONE!
Related Posts