This page forms part of a series of pages dedicated to the many artists who worked in Etretat. A full list of all the artists with a link to their works can be found at the bottom of this page.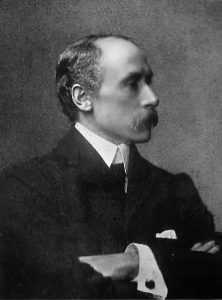 Movement(s): –
James Kay (1858 – 1942) was a Scottish artist notable for his paintings of the landscapes and shipping. Born on the Isle of Arran (son of Thomas Kay, a chief petty officer in the British Royal Navy, and Violet McNeish), Kay spent much of his working life with a studio in Glasgow and living at Portincaple on Loch Long in Argyll and Bute. He trained at the Glasgow School of Art.
He showed great originality, influenced by the emergence of impressionism of the 1880s. Active from the late 1880s, Kay achieved regular recognition at exhibitions in Europe. He exhibited at the Salon in Paris in 1894, and at 1895's La Libre Esthetique in Brussels was awarded an honourable mention. In 1903 his painting Toil and Grime was awarded the silver medal at the Societe des Amis des Arts in Rouen, while another work, River of the North, won the gold medal at the Paris Salon.
He was elected to the Royal Scottish Society of Painters in Watercolour (RSW) in 1906 and to the Royal Scottish Academy in 1938.
In 1911, Kay met and married Ada Laval, who was from Mauritius. He had one daughter, artist Violet McNeish Kay.
Click here to read James Kay's full bio on Wikipedia.
NOTE: Click on any image below for a bigger version (no new window will open).
NOTE: A black box like this one, means that there is an explanation text about today's situation of the painting above it.
NOTE: Click on this photo icon
anywhere below a painting to see a photo of what the area looks like today.
NOTE: A blue box like this one, means there is an explanation or a note.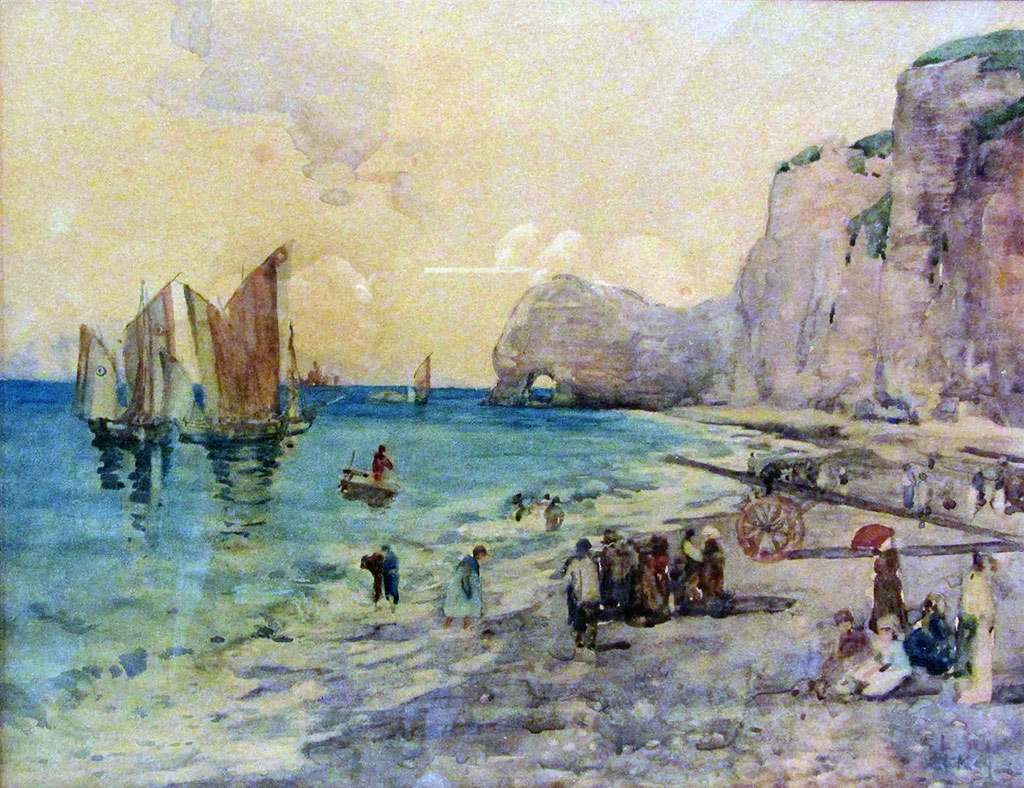 NOTE: The Porte d'Amont is a sea arch that lies to the right of the beach of Etretat.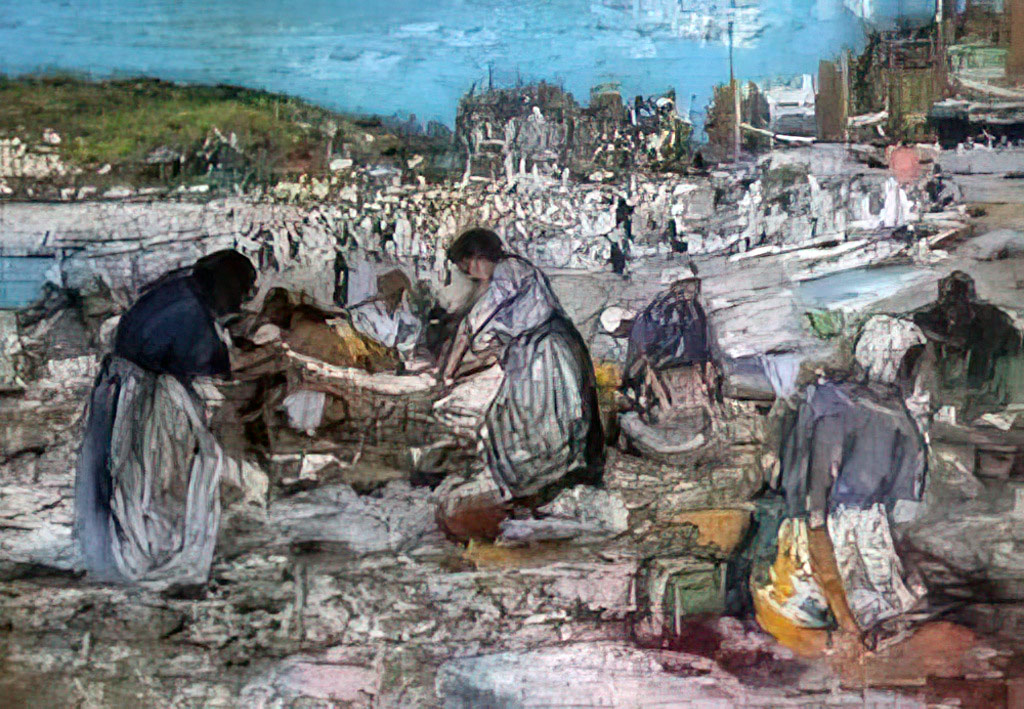 James Kay painted in several places along the coast of Normandy and Brittany, here they are (links "⇠" to his works of art will appear below when published);
Etretat is the second most popular and visited place in Normandy (the first being Mont Saint-Michel). And since it was popular, many artists came here to be inspired by its nature and scenic environments. Here is a list of artists who worked in Etretat (a link "⇠" to their work will appear when published).
🇫🇷 Boudan, Louis *⇠
🇫🇷 Boudin, Eugene-Louis ⇠
🇫🇷 Braque, Georges ⇠
🇫🇷 Burel, Henry E. ⇠
🇫🇷 Caillebotte, Gustave ⇠
🇫🇷 Courbet, Gustave ⇠
🇫🇷 de Saint-Delis, Rene ⇠
🇫🇷 Friesz, Othon ⇠
🇫🇷 Gudin, Theodore ⇠
🇫🇷 Hoguet, Charles ⇠
🇫🇷 Huet, Paul ⇠
🇺🇸 Inness, George ⇠
🇫🇷 Isabey, Eugene ⇠
🇳🇱 Jongkind, Johan ⇠
🇬🇧 Kay, James ⇠
🇫🇷 Lebasque, Henri ⇠
🇫🇷 Lebourg, Albert ⇠
🇫🇷 Lepoittevin, Eugene ⇠
🇫🇷 Loiseau, Gustave ⇠
🇫🇷 Matisse, Henri ⇠
🇫🇷 Maufra, Maxime ⇠
🇫🇷 Maze, Paul ⇠
🇫🇷 Monet, Claude
🇫🇷 Noel, Alexandre Jean
🇷🇺 Polenov, Vasily
🇫🇷 Roullet, Gaston
🇫🇷 Schuffenecker, Claude-Emile
🇫🇷 Signac, Paul
🇨🇭 Vallotton, Felix
🇫🇷 Vollon, Antoine
NOTE: You can subscribe to our new articles by entering your email address in the box on the right column (or at the very bottom of this article) and clicking on the button "Subscribe".

You will need to check your incoming emails and validate your subscription. If you can't see an email from us, check your Spam folder. Without validating your email address, you will not get notifications from us. WE WILL NEVER GIVE YOUR EMAIL ADDRESSES TO ANYONE!
Related Posts