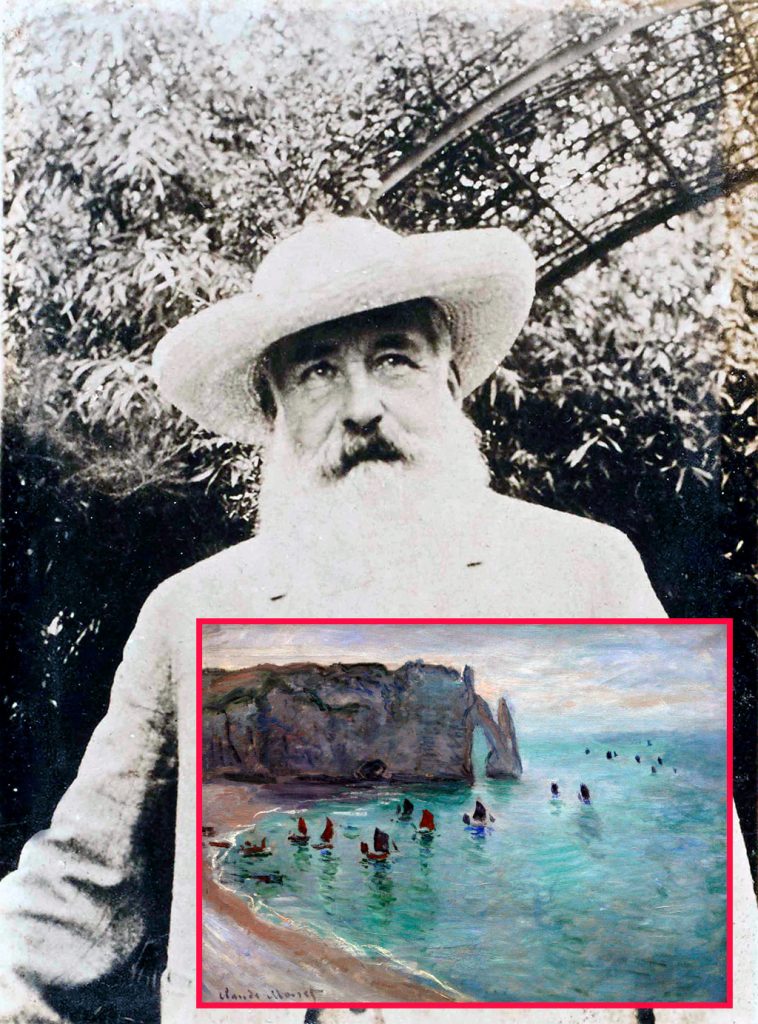 Claude Monet is without any doubt the most famous impressionist painter. He started the movement, and he was the master of it.
Although he was born in Paris, France (and died in Giverny, Normandy, France), his heart was Normandy, particularly the Normandy coastline. His family moved to Le Havre in 1845 where his father wanted him to join the family ship-chandling business, but instead he decided to become an artist.
Here are 55 paintings which he made in Etretat, Normandy.