Food: French
Price: Reasonable
Rating: Very Good
Website: Dormy House
Dormy House, a hotel and restaurant, is an institution in the beach town resort of Etretat, perched high up on the cliffs (just below the very old golf course) overlooking the beautiful town and sea.
Even if you are not into good food (why come to France then?), eating at Dormy House is worth it just for the view. But the food isn't shabby either.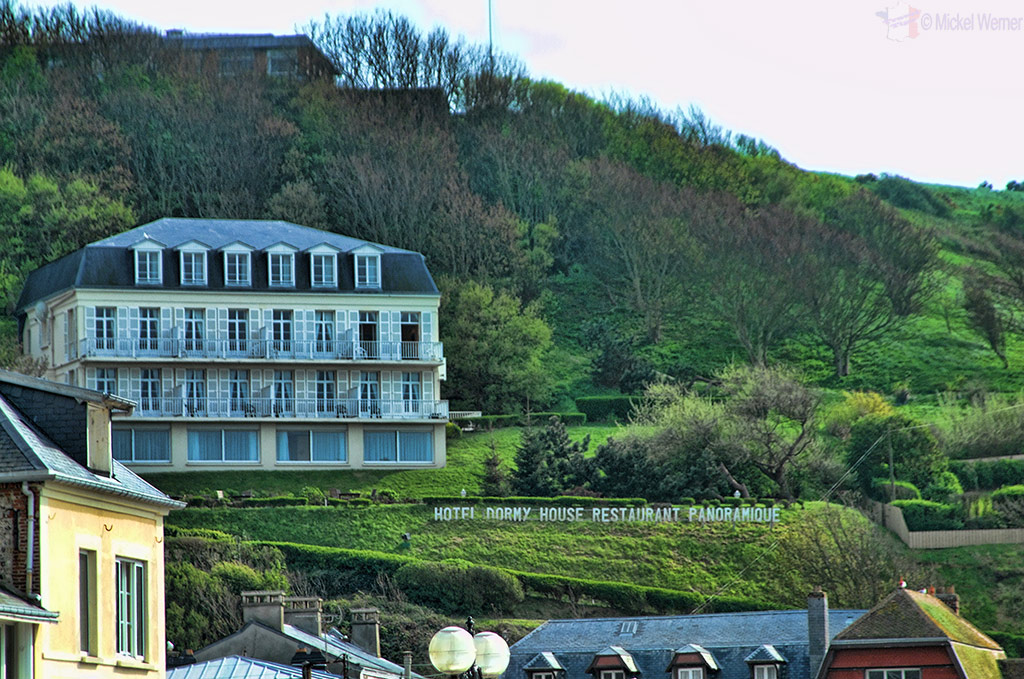 During the summer, you can sit on the terrace, soak in the sun and look at the people milling around the town. But you can sit in silence without the traffic and crowd sounds inside the town. Zen….
The Food
The food is classical French, with a good menu variety. Food tastes very good, if not close to excellent. Try the duck, which in my humble opinion was cooked to perfection.
Obviously so close to the sea, there are quite a lot of fish dishes, but not as much as you would think for a restaurant at a beachside town.
The wine list is excellent with sufficient choice to spoil even the best connoisseur of wines.
Prices
Prices are moderate for the quality and choices available. At the cheap side, a set menu will cost you around €35, on the high end count about €60, both prices excluding wines.
Ambiance
Ambiance is pleasant, probably because what else would it be with a view like that? It's calm, hushed but pleasant enough. Most people spend their time looking outside, and who can blame them?
Service
Service is fine, although it can be a bit slow at times, especially when the place is full (which is very frequent, so do reserve in advance). You will not be able to go and have a meal within an hour. Count three hours at least. And enjoy those 3 hours.
Summary
Eating at Dormy House is a pleasure, not only for the food but also for the beautiful and stunning view. In fact, what better than a round of golf above, followed by a nice meal and relaxing with a great view?
You can also go directly to the beach from the hotel. A must for when you are in Etretat.
Related Posts