Food: French
Price: Cheap/Moderate
Rating: Good
Website: Le Champetre
NOTE: Since writing this review, the restaurant has changed ownership but still retains the same name.
Located in the Durdent valley, alongside the Durdent river itself, you will find a paradisiac restaurant called "Le Champetre". Not a place where you will find gastronomic food, but you will find decent food in a tropical atmosphere.
The restaurant has been growing ever since it has been created, and the growth has been wild. This means that nothing is uniform or well thought out, which is what gives this restaurant its charm.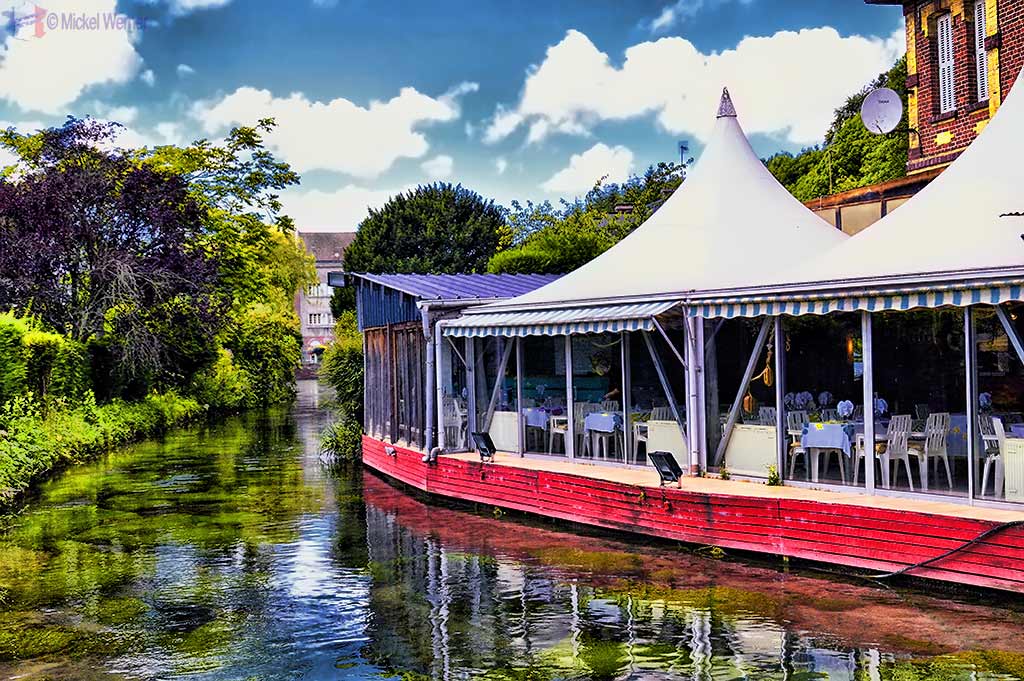 The restaurant is one that when you enter you forget where you are and you enter a holiday destination. It's like going to a restaurant along the Mediterranean Sea or the Caribbean.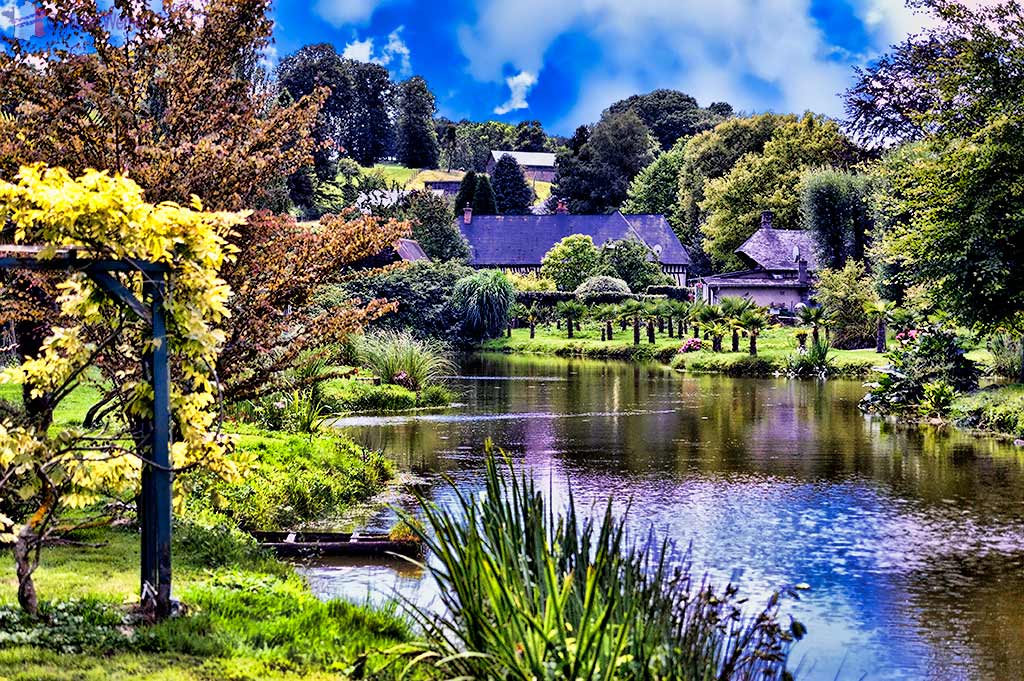 Seating is in or outside, and the view of the Durdent river (with its very clear water, enabling you to see fish) and their permanent ducks and swans, and the garden with palm trees (which can be bought). You can walk through the gardens either to give you a healthy appetite, or after a big meal.
The Food
Don't expect gastronomic food created by a top chef. The food, French in style, is fair, bordering to good, but made in-house. It's honest, tasty and quite large quantities.
They have some very interesting dishes and their interesting salads are enormous (try the Fecamp salad…).
TIP: They occasionally have a dish called the "Pantoufle du Cardinal", a wonderful dish consisting of duck, foie gras and all that inside pastry. If they have it, I highly recommend it.
Prices
The prices are very affordable. Their set menus are around €20 per person. Even when splurging on all the top items, you'll be spending less than €40 per person.
Ambiance
The whole restaurant has a holiday feel to it. You'd almost kick off your shoes and put on your flip-flops. It's very relaxed.
Service
It's a big restaurant, with many tables, so sometimes it gets a bit slow, especially for the tables the furthest way, But since this is a "holiday" restaurant, take your time!
Summary
A nice holiday restaurant if ever you are driving through the beautiful Durdent valley with its 18 watermills and winding roads. The restaurant, though not making top chef dishes, has tasty and interesting food in a great atmosphere.
Related Posts