Food: French
Price: Reasonable
Rating: Excellent (1 Michelin Star)
Web site: Le Bec au Cauchois/Pierre Caillet
The Bec au Cauchois restaurant, with its upcoming superstar chef Pierre Caillet, is located just outside the town of Valmont on the winding road towards Fecamp. Situated in a long curve alongside the Valmont river and lake, the restaurant has been awarded a Michelin star, but they deserve two stars; they're that good.
This restaurant merits a detour if you are in Normandy, or just passing through. The food is very creative, and most of the vegetables are grown in their own garden. Pierre Caillet is a very imaginative chef who strives perfection.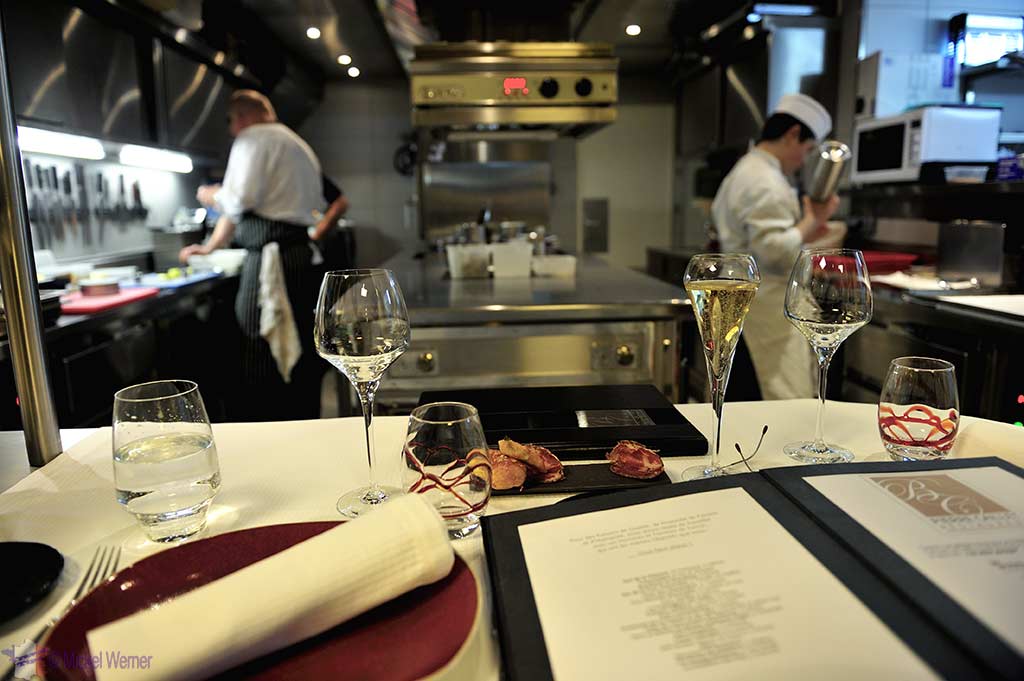 One of the most interesting things you can do if you decide to eat here, is to book the "table in the kitchen". This very special table only seats two people, but the table is located in the midst of the action; in between the chefs and their assistants. While eating your food, you watch the team prepare and cook the savorous meals of all the tables, and Pierre Caillet will even let you taste the other dishes he's making. Pierre and his team will answer any questions on the food preparation, so if you're dying to find out how they make that sauce, just ask.
TIP: If you want to eat in the kitchen, book well in advance. It's a very popular table!
The Food
The food served is French, modern and creative. Several of the dishes are unusual but very tasty, though they do have traditional dishes.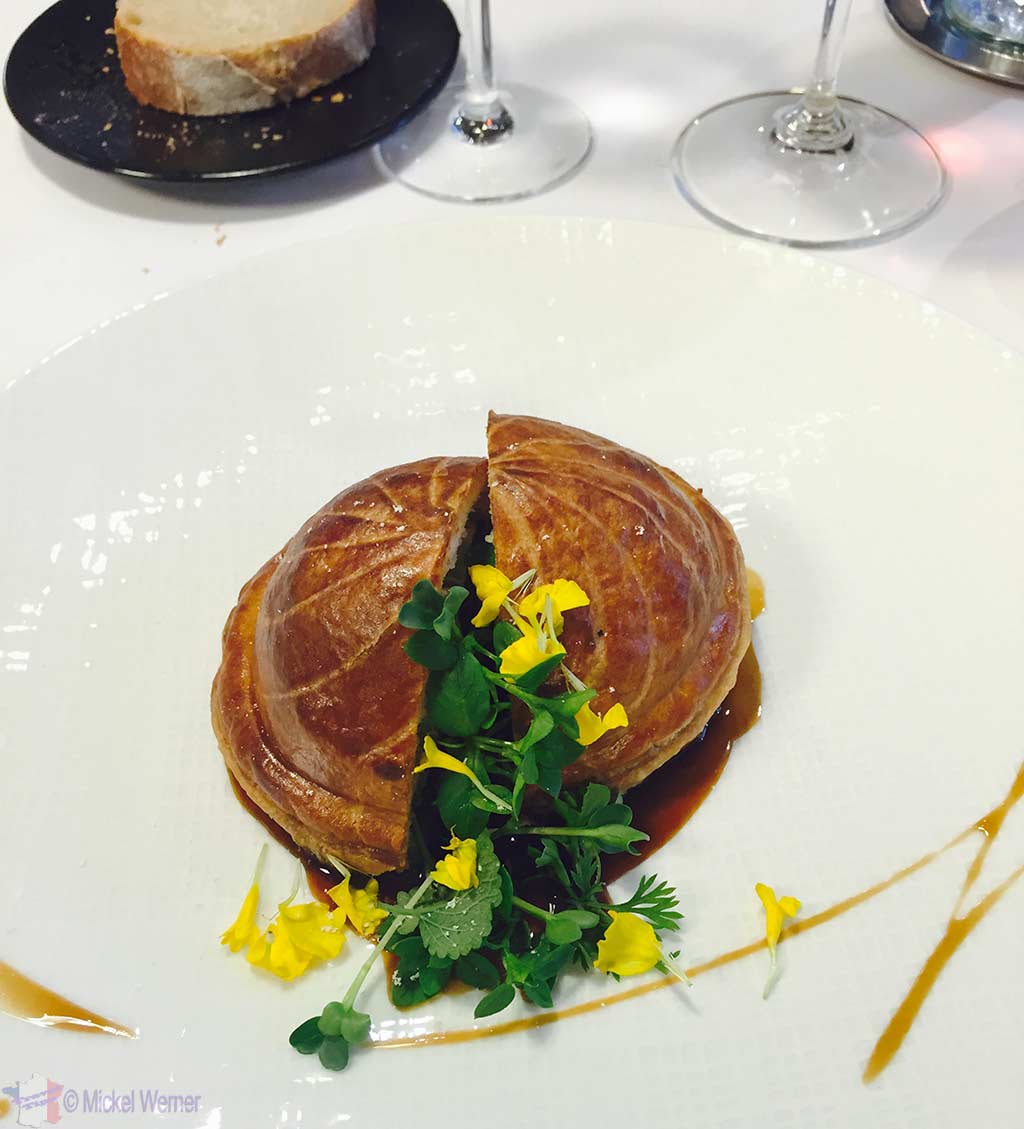 TIP: If it's on the menu, try the "Le Canard de Rouen" (the Duck from Rouen). It's to die for.
Pierre's wine selection is very well thought out, and you can depend on his suggestions. You'll probably end up with a wine you have never heard off, but which might become your go-to wine.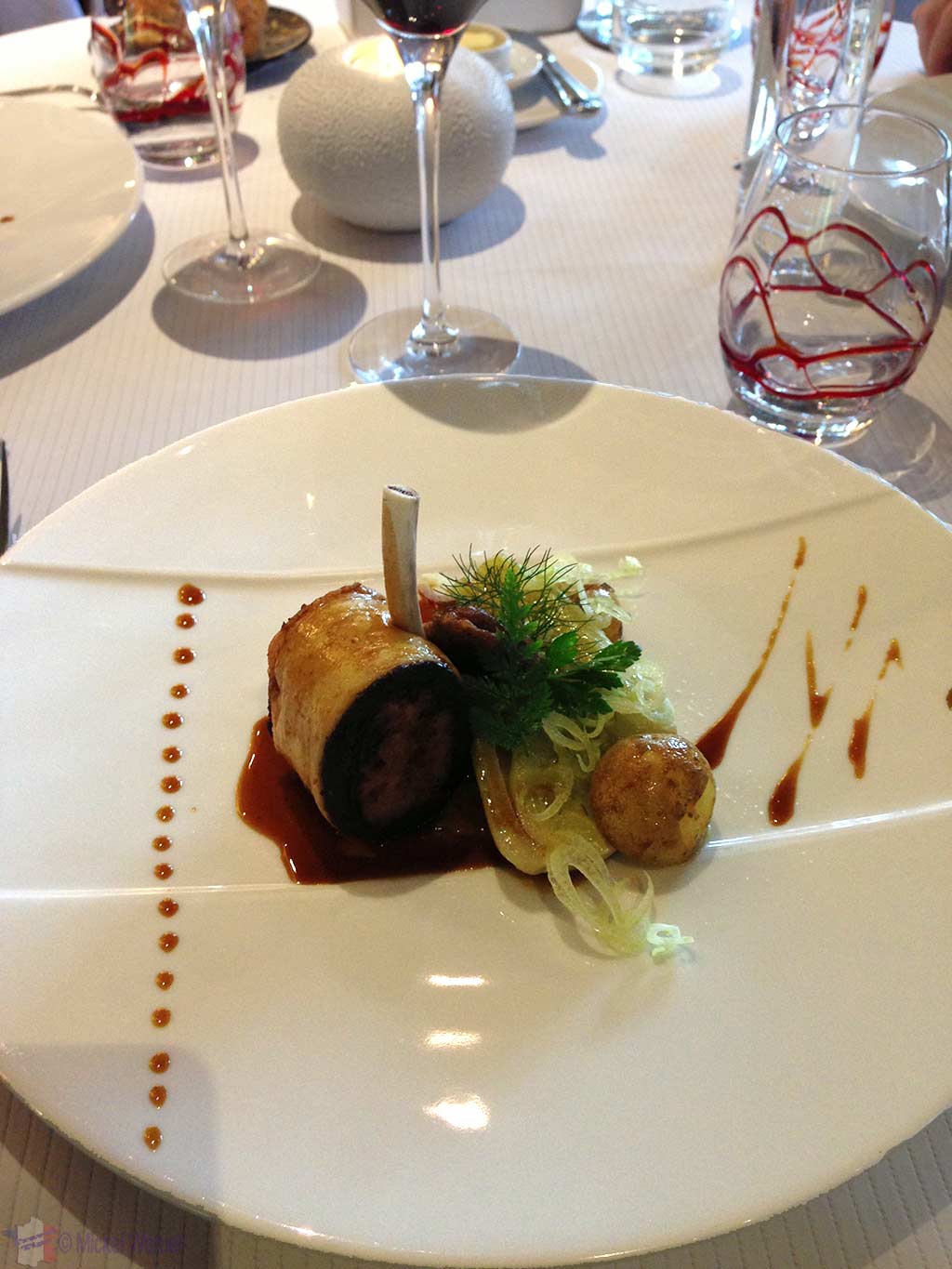 Prices
Prices are reasonable considering this is a 1 Star Michelin restaurant with a chef who is going places. A lunch time menu will set you back €35, but of course if you want to "real" stuff, it'll cost you more. The most expensive menu will cost €85. So it's not bad compared to others.
Ambiance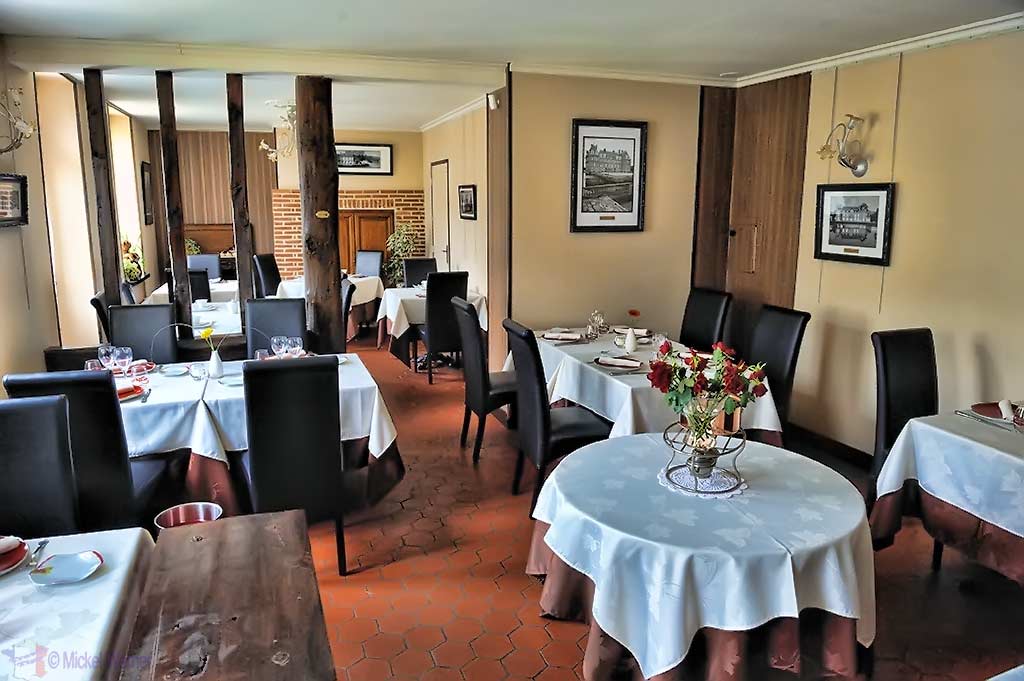 The ambiance is very relaxed. Despite the fact that this is a 1 Star restaurant, it used to be a middle class one with locals coming from within the region. The ambiance stuck, you'll find patrons coming straight from the tractor to people dressed to the nines. The mixture is another one of the things that make this restaurant popular.
Come as you are…
Service
The service is very good and respectful for your privacy. No waiters hovering around your table, but they walk around with a watchful eye.
Summary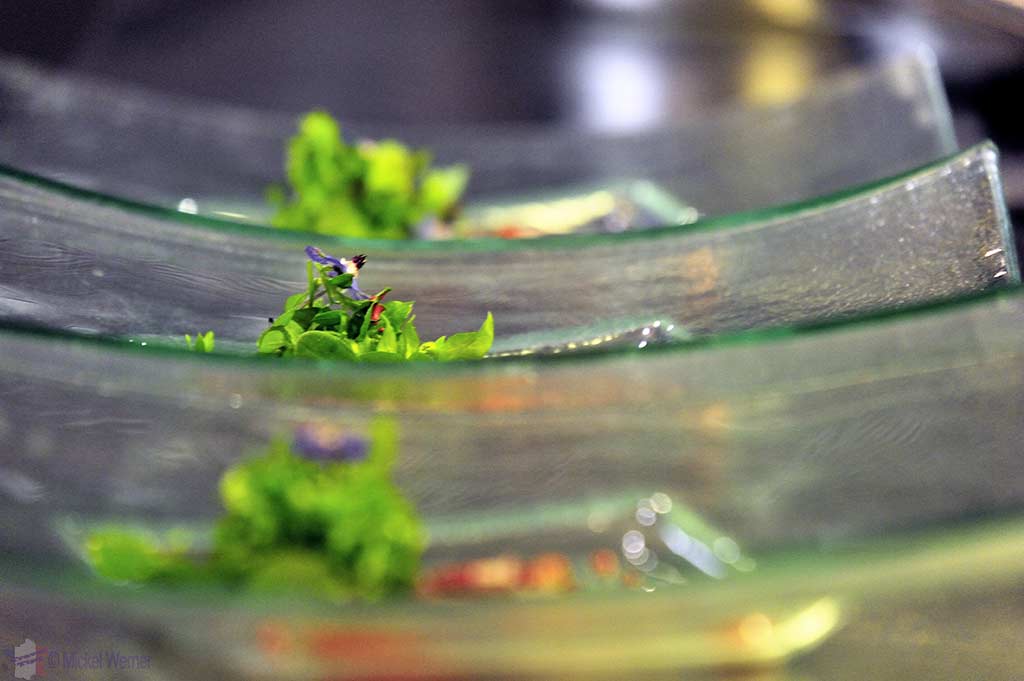 This is one of our favourite restaurants in Normandy. It's more than the restaurant for special occasions, it's one when you want a true, honest and very tasty meal. Pierre Caillet and his wife have had their training in Ireland, so don't worry about language issues. They also have a few high quality rooms for rent in case you want to sleep there.
We highly recommend this restaurant. You can't go wrong.
Related Posts