Food: Fish
Price: Cheap/Moderate
Rating: Excellent
Website: –
Trouville-sur-Mer is a fishing village, so it's no surprise that there are many restaurants serving fresh fish. But despite the several very good restaurants, one jumps out; Chez Alain.
Don't go looking for references of Chez Alain restaurant in any gastronomic guides such as the Michelin Red Book. You'll not find any. And that is because Chez Alain is not really a restaurant.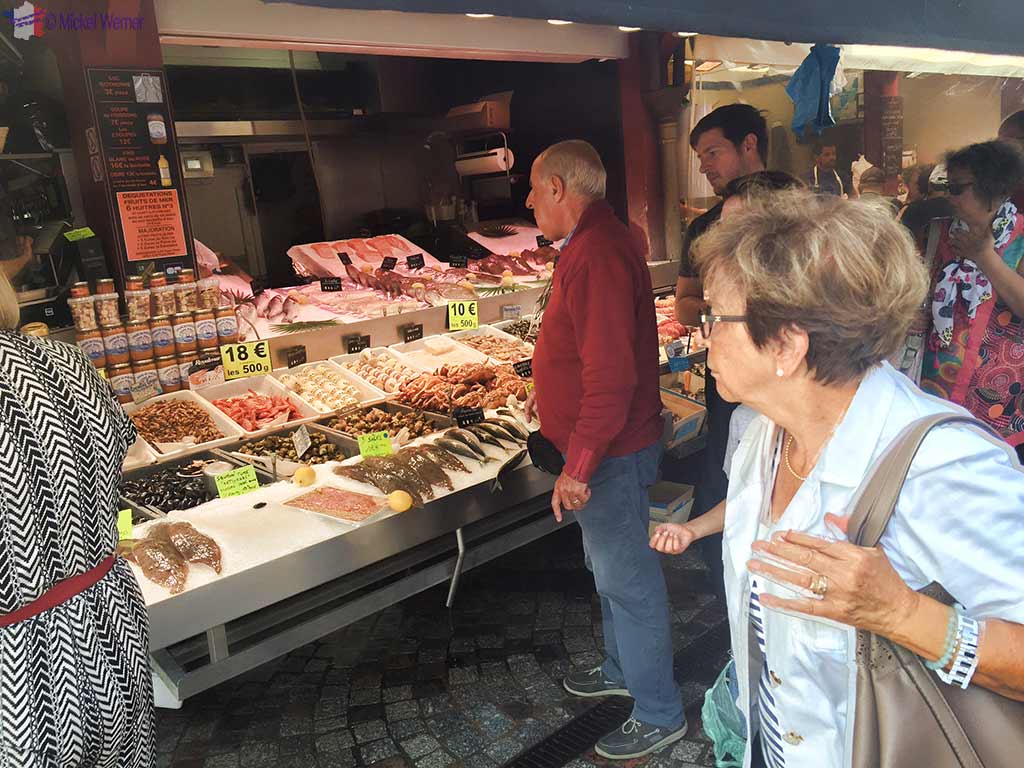 Chez Alain is a fish stall belonging to one of the fishing boats that call Trouville their home port. The boat brings in fresh fish, part of which gets loaded onto trucks and whisked away to Paris, but one part gets displayed in the stalls. In the fish preperation building you will several of these stalls, all doing more or less the same.
Many people walk past these stalls looking for fresh fish, they buy it, take it home and eat it. But you can also select your choice of fish and they will prepare it on the spot and you can eat it on one of the high tables and chairs.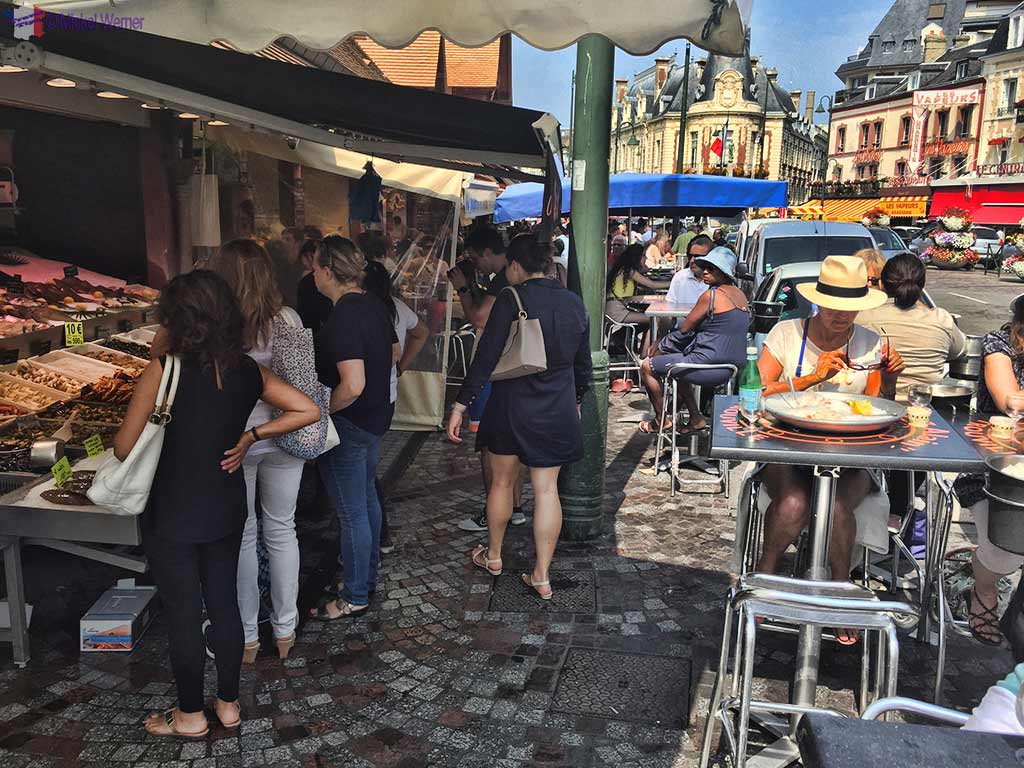 There are no menus, no starters, no desert, but there is incredibly fresh (shell) fish and it's prepared to perfection (it's all they do, so they have plenty of experience).
You point out the fish you want, try to get a table (which is never easy during lunch time) and they then come and serve the food. No veggies, no French fries, just fish and white wine.
But two things: 1) It's very cheap. You can get a lobster, gambas and a few other choices for less than what you would pay for a low priced, but bad, restaurant. 2) the food is excellent.
There's no web site, and you can not reserve. Just stand inline and wait (or go outside the normal eating hours), but if you have a chance, go to Chez Alain, you'll not be disappointed.
Related Posts