Transport
Getting There
By Car

By Train
From
Via
Time
Time
Calais
A16, A28
2 hours
via Paris
4:15 hours
Paris
A13/E46
2 hours
Direct
1 hour
Dieppe
N27, A151, A150
1 hour
Direct
1 hour
Le Havre
A13
1 hour
Direct
1 hours
Cherbourg
N13, A13
2:30 hours
via Caen
3:15 hours
Marseilles
via Paris: A7, A6 and A13
8:45 hours
via Paris:
5:30 hours
Air: Rouen has an airport, but it's used mostly for charters. Sometimes, there is a scheduled service to Lyon from where you can change to other international flights.
Ferry: Closest ferry is Le Havre, about a 1 hour drive or train ride from Rouen.
Bus: There are several long distance bus operators going to this city from different cities in France (and Europe). Click on one of the links below to see which departure city is covered.



Flixbus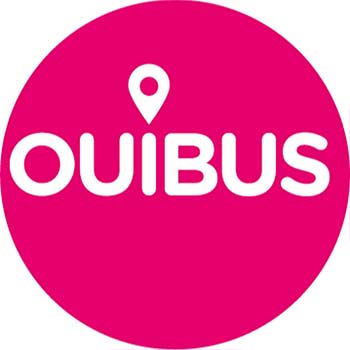 Ouibus

Within Rouen
There is a good public transportation system with buses and metro available, but my suggestion is to go on foot. Even using the public transportation you will end up going on foot a lot.
TIP: Make sure you have sturdy shoes since most of the streets are uneven cobblestones.
Restaurants
As you would expect from a major French city, there are many excellent restaurants (and a lot of not so good ones) in and around Rouen. Duck and cream are the main ingredients.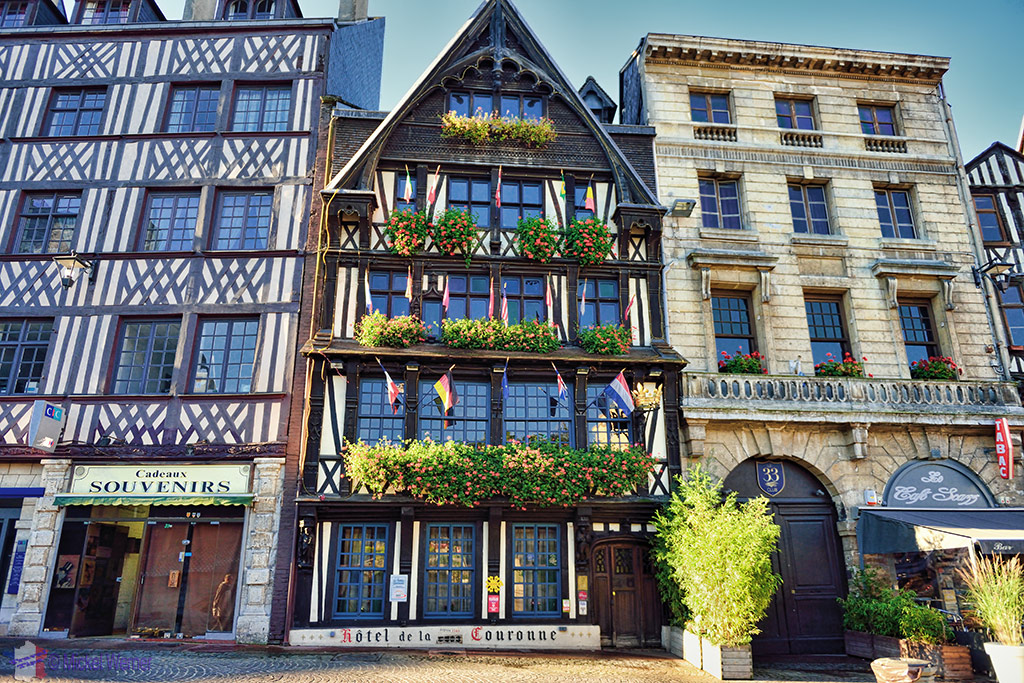 La Couronne restaurant (and hotel), France's oldest inn.
If you plan to eat in Rouen, you MUST eat at the Couronne restaurant at the "old market" (where Joan of Arc was burned). It is France's oldest inn (it started in the year 1345), in the hands of the same family for generations.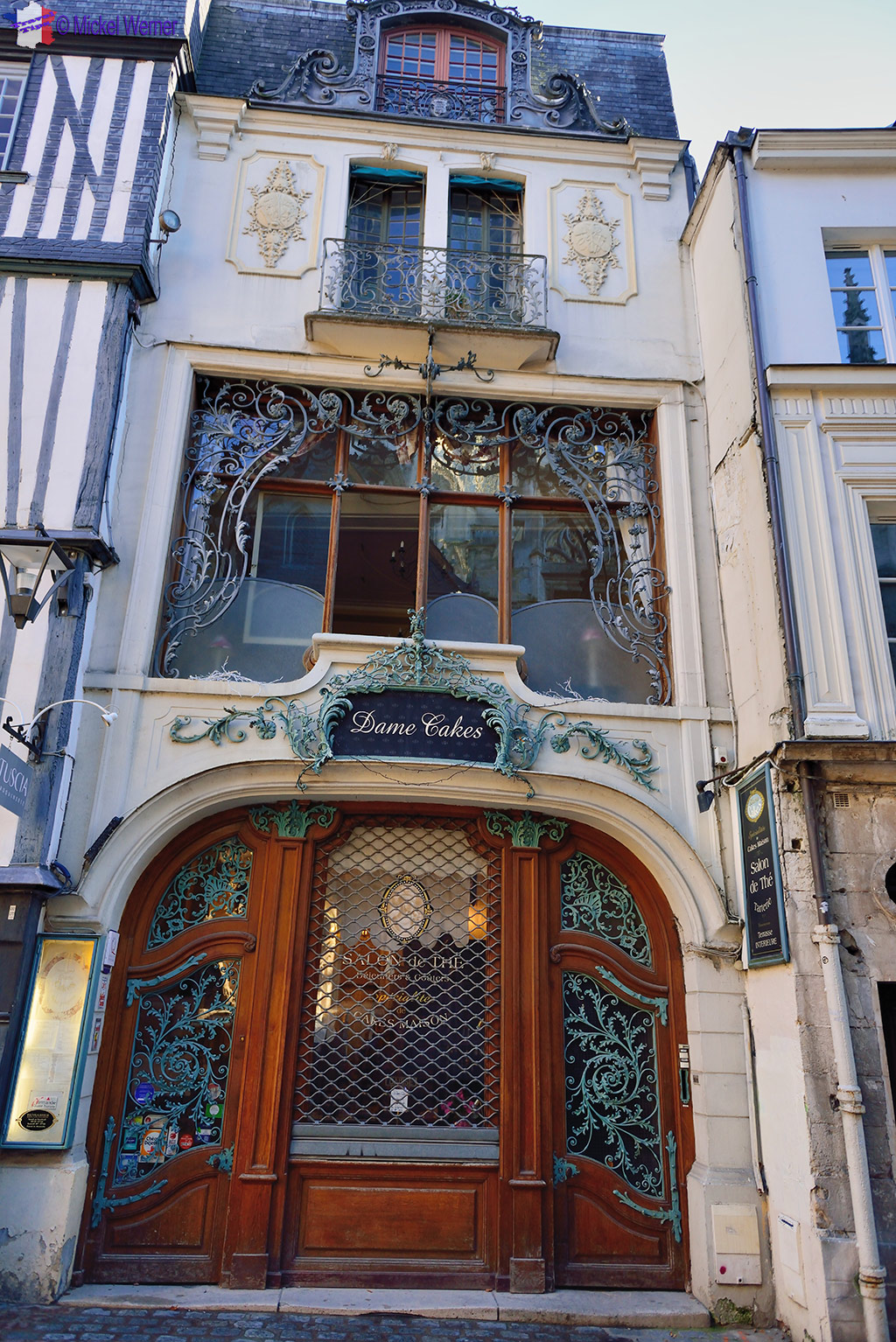 Dame Cakes tea room in Rouen
If you are in for a tea (or coffee) and some incredible cakes, head for the cathedral. On the left (standing in front of the cathedral) is a narrow road leading to the Archbishop palace. There you will see "Dame Cakes", an institution in Rouen.
This place is small, but they do have a garden with chairs (so nice in the summer), but they serve the most amazing homemade pies. Expect to wait a while in a queue before you can be seated, but the wait is worth it, I promise.
Hotels
Rouen is quite big and touristy, so there is a good offering of hotels and other accommodations. Prices are on average moderate to cheap, though there are a few very expensive hotels.
Things To See/Things To Do
Walk the narrow streets of Rouen's inner city.



Come across amazing buildings anywhere in the city:



Visit the Fine Arts museum
Visit the big, new, market (in contrast with the "old" market where Joan of Arc was burned)



During October, visit the special street market dedicated to your stomach. It's called the Festival of the Stomach and it's very special.Click here to read more about it.



Every 5 to 7 years or so, Rouen hosts the Armada, a gathering of world's tall sail ships. They arrive in Rouen and are docked there for 2 weeks, allowing visitors to admire these sail ships. Then on a day that is communicated well in advance, all the ships sail out to the sea, an incredibly impressive sight. The next Armada event is 6 to 16th of June, 2019. So start planning.Click here to read more about the Armada



Related Posts
69

Here are the things todo, to see, where to eat, to sleep and how to get there in/for Honfleur, Normandy.

67

Transport Getting There Ferry: Closest ferry harbours from the UK are Dieppe and Le Havre. Within Caudebec-en-Caux Caudebec is so small that you can walk from one end to the other in 10 minutes. Restaurants There are a couple of restaurants (normal French food, crepes, pizza), but only one springs…

61

Transport Getting There Ferry: The closest ferry harbours to and from the UK are Cherbourg, Caen/Ouistreham and Le Havre. Air: The international airport for Caen (click here to access the airport's web site) is very close-by with regular flights to the UK. Within Bayeux There is no useable bus service, but you don't…