This page forms part of a series of pages dedicated to the many artists who worked in Veules-les-Roses. A full list of all the artists with a link to their works can be found at the bottom of this page.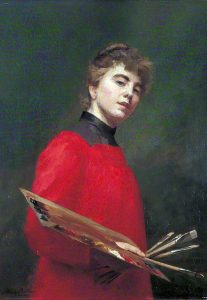 Movement(s): Female Artists
Emily Maria Eardley Childers (1866–1922), known as Milly Childers, was an English painter of the later Victorian era and the early twentieth century.
She was the daughter of Hugh Childers, a prominent Member of Parliament and Cabinet minister of his generation. Little is known about Milly Childers's early life; she began exhibiting her art around 1890.
After her father's 1892 retirement from public service, father and daughter traveled together through England and France; Milly Childers painted landscapes and church interiors. Her father's social and political connections brought his daughter some commissioned work, including as a restorer and copyist for Lord Halifax at Temple Newsam.
Childers exhibited her work at the Palace of Fine Arts at the 1893 World's Columbian Exposition in Chicago, Illinois.
Click here to read Childers' full bio on Wikipedia.
NOTE: Click on any image below for a bigger version (no new window will open).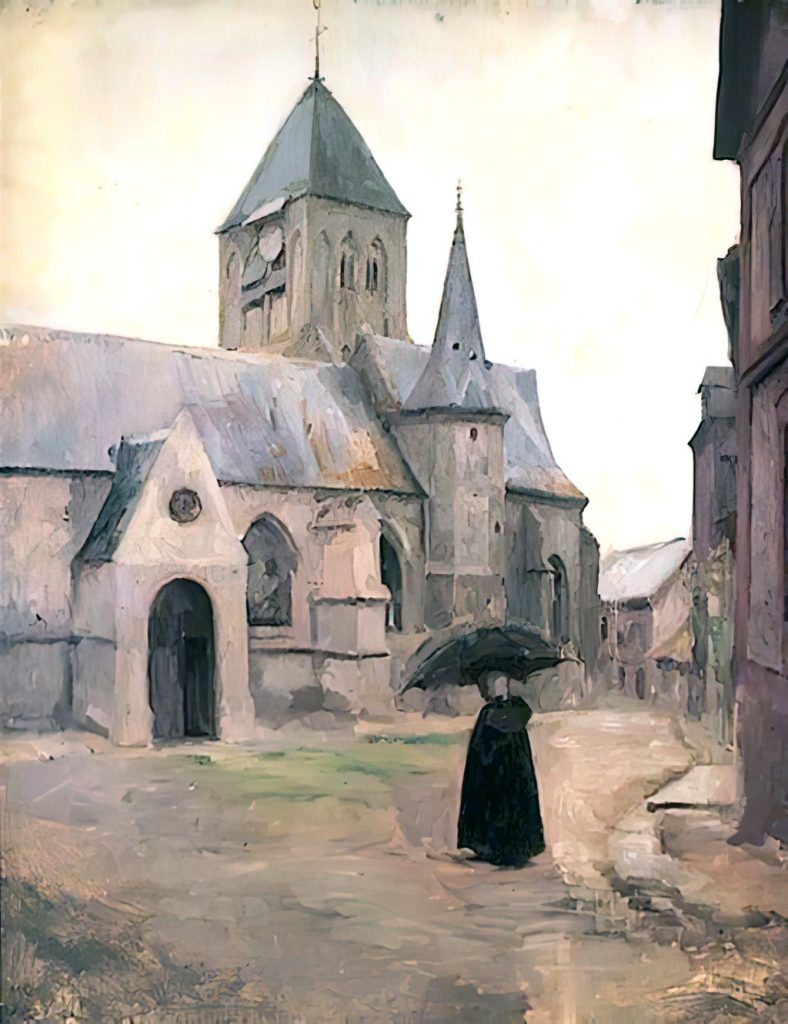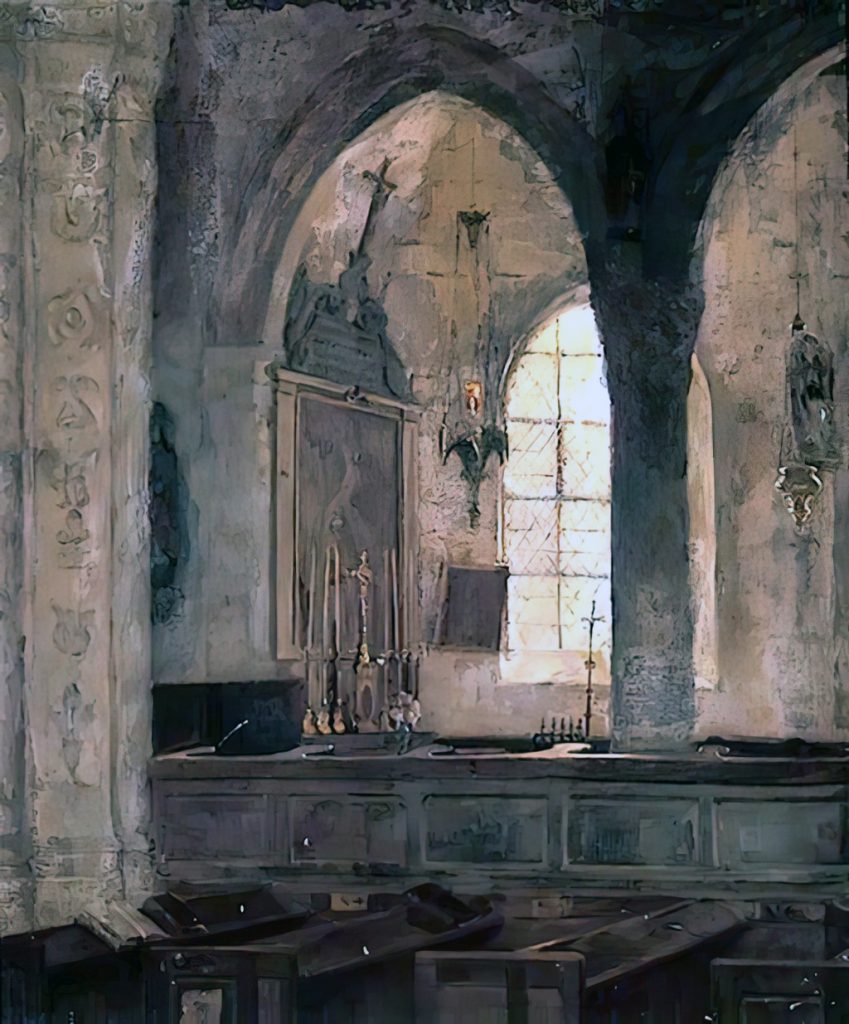 Childers painted in two places in Normandy, which will be featured eventually on this site. A link "⇠" to those cities will appear below when published.
Veules-les-Roses was, and still is, a popular place for artists since it's very pretty, with France's smallest river running through it, several watermills, watercrest fields and most thatched roof houses that are still intact after centuries. The town owns its name thanks to the many roses planted here.
Here are all the artists that have worked in Veules-les-Roses and its surroundings (a link "⇠" will appear next to their names when published):
NOTE: A "*" next to their name means the artist did NOT work in the Veules itself, instead worked nearby.
NOTE: You can subscribe to our new articles by entering your email address in the box on the right column (or at the very bottom of this article) and clicking on the button "Subscribe".

You will need to check your incoming emails and validate your subscription. If you can't see an email from us, check your Spam folder. Without validating your email address, you will not get notifications from us. WE WILL NEVER GIVE YOUR EMAIL ADDRESSES TO ANYONE!
Related Posts