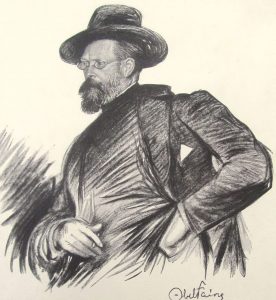 Movement(s): –
Frank Boggs (1855 – 1926) was an American (and later French) painter (he was born in the USA, but he died in France).
He studied art in Paris, and travelled between France (mostly Normandy), The Netherlands, Italy and Belgium.
He naturelized to French citizenship.
He is buried at the Paris-based Pere-Lachaise cemetery next to his artist son (Frank-Will Boggs).
Click here to read Boggs' full bio (in French only) on Wikipedia.
Here are the places in France that Boggs painted in (a link "⇠" to his works in these cities will appear below when that city is online):
Centre-Val de Loire

Azay-le-Rideau
Chartres
Dreux

Hauts-de-France
Normandy
Provence-Alpes-Cote d'Azur
Related Posts