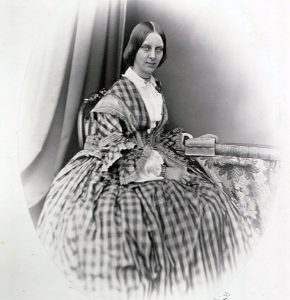 Movement(s): Female Artists
Rosamund Constance Talbot (1837 – 1906) comes from a British artistic family. Her father, William Henry Fox Talbot, was one of the inventors of photography (he invented calotype). Her mother and siblings all were painters.
Her father "invented" photography because he could not paint. Her mother, Constance Talbot, was the first woman to ever make a photo.
For the rest, not much else is know about Rosamund Constance Talbot.
Talbot travelled and painted mostly in the South of France, but managed to get to Normandy. Here are the places she painted in (a link "⇠" to her works will appear when published).
Normandy
Provence-Alpes-Cote d'Azur

Cannes
Grasse
Hyeres
Saint-Raphael
Tende
Related Posts
89

Emily Maria Eardley Childers, known as Milly Childers, was an English painter of the later Victorian era and the early twentieth century. She was the daughter of Hugh Childers, a prominent Member of Parliament and Cabinet minister of his generation. Little is known about Milly Childers's early life; she began…

82

William Frome Smallwood (1806 - 1834) was a British artist who made several paintings in France and the United Kingdom. However, almost nothing else is known about this artist.

82

Alfred Montague (1832 - 1883) was a British painter born in London. Not much, if anything, is known about this British artist.