This page forms part of a series of pages dedicated to the many artists who worked in Mont Saint-Michel. A full list of all the artists with a link to their works can be found at the bottom of this page.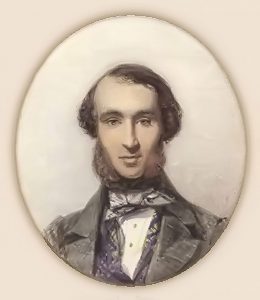 Movement(s): –
William Callow (1812–1908) was an English landscape painter, engraver and water colourist. He was apprenticed to the artist Copley Fielding, where he learnt the technique of plein air sketching. He went on to study under Theodore and Thales Fielding, where he learnt to colour prints and make aquatints, and was taught watercolor painting between 1825-7.
In 1829 Thales Fielding found him work as an engraver in Paris, where he worked alongside his friend Charles Bentley. While in the French capital he was encouraged by Thomas Shotter Boys to take up watercolours again.
He travelled extensively in France, the Netherlands, Belgium, Germany, Switzerland and Italy, had a large number of pupils, and enjoyed favour with the royal family.
Click here to read Callow's full bio on Wikipedia.
NOTE: Click on any image below for a bigger version (no new window will open).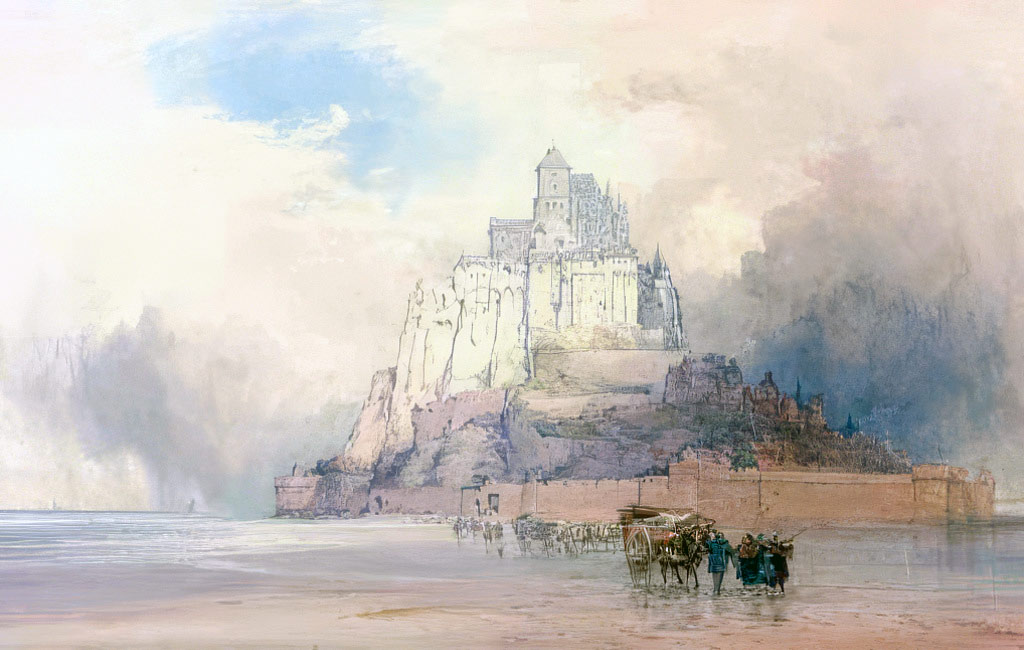 Granville
The city of Granville (population: 13,000) is located to the North of Mont Saint-Michel along the coast.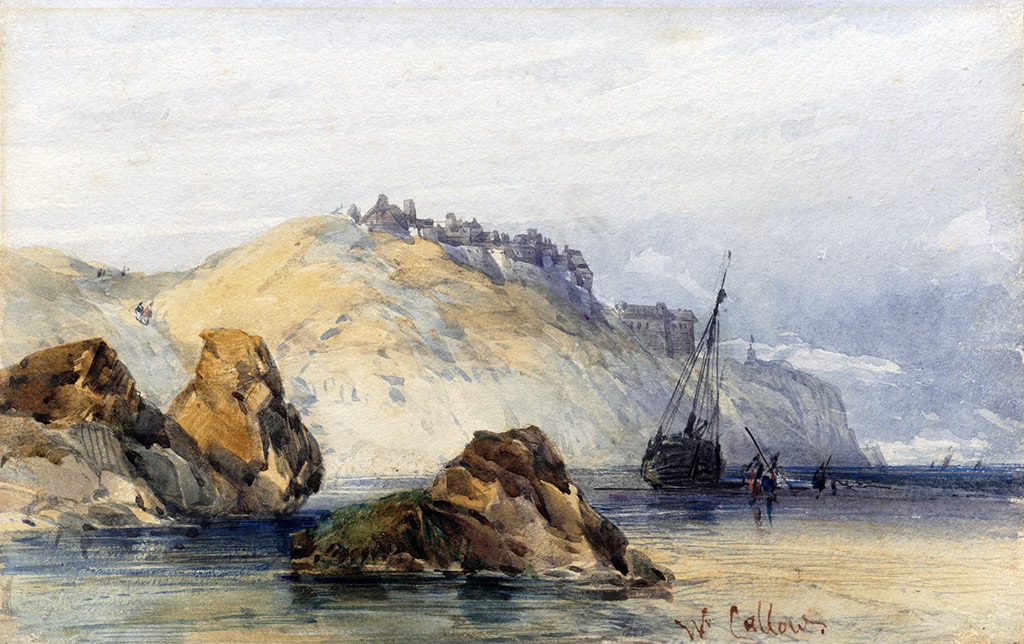 William Callow painted several other places in France, see the list below (a link "⇠" to his works will appear below when published):
Auvergne-Rhone-Alpes
Bourgogne-Franche-Comte
Brittany
Centre-Val de Loire

Blois
Chartres
Montrichard

Hauts-de-France
Normandy
Nouvelle-Aquitaine
Occitanie

Auch
Lourdes
Montpellier
Toulouse
Villeneuve-les-Avignon

Provence-Alpes-Cote d'Azur

Aix-en-Provence
Avignon
Nice
The Mont Saint-Michel is a very impressive village, used as backdrop for many artists travelling in the region. Here are the artists that we have found that worked in the area (a link "⇠" will appear next to an artist name when we published their works of art. A "*" next to a name indicates that the artist did NOT work in Mont Saint-Michel itself, but closeby).
🇬🇧 Bonington, Richard Parkes
🇬🇧 Callow, William
🇬🇧 Cooke, Edward William
🇬🇧 Cotman, John Sell
🇬🇧 Fergusson, John Duncan
🇫🇷 Gudin, Theodore
🇫🇷 Guillaumin, Armand *
🇫🇷 Huet, Paul *
🇫🇷 Isabey, Eugene
🇬🇧 Kay, James
🇫🇷 Letellier, Emile-Andre
🇬🇧 Meadows, Arthur Joseph
🇫🇷 Michallon, Achille-Etna
🇫🇷 Parrott, William *
NOTE: You can subscribe to our new articles by entering your email address in the box on the right column (or at the very bottom of this article) and clicking on the button "Subscribe".

You will need to check your incoming emails and validate your subscription. If you can't see an email from us, check your Spam folder. Without validating your email address, you will not get notifications from us. WE WILL NEVER GIVE YOUR EMAIL ADDRESSES TO ANYONE!
Related Posts