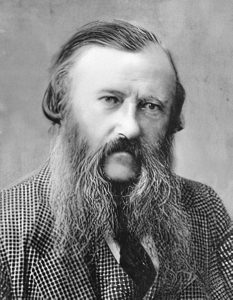 Movement(s): Photography
Emile-Andre Letellier (1833 – 1893) was a French photographer who worked almost exclusively in Normandy, France.
He became the Director of the monthly "Union photographique de France" magazine which was based in Le Havre, Normandy.
Composed of five volumes (one per department), "La Normandie monumentale et picturesque" is the fruit of the association between the publisher Alexis-Guislain Lemale and Emile Letellier. The first volume, corresponding to the Seine Inferieure, is the only one illustrated with Letellier's photographs, because he died two years after the start of their collaboration.
Not much else is known about this artist.
Letellier applied his photographic art mostly in the Normandy region. Here are all the places he photographed (a link "⇠" to his works will appear when published):
Normandy

Evreux

(

and surroundings

)

Eu
Falaise
Fecamp

(

and surroundings

)

⇠
Imbleville
Le Havre

(

and surroundings

)

⇠
Le Mesnil-Lieubray
Les Andelys
Lisieux ⇠
Neuchatel-en-Bray

(

and surroundings

)

⇠
Val-de-Scie

Occitania
Related Posts