Built: 1886
Status: Private
Visitable?: No
Notable: The castle is modelled on the Arco de Santa Maria castle in Spain, it survived WWII bombings
Web: –
Despite the heavy bombings during WWII, Le Havre still has one of its beautiful castles mostly intact; the Gadelles castle.
The "Chateau des Gadelles" is also known as "Porte de Burgos" after the 14th century "Arco de Santa Maria" castle in Burgos, Spain which it was modelled on.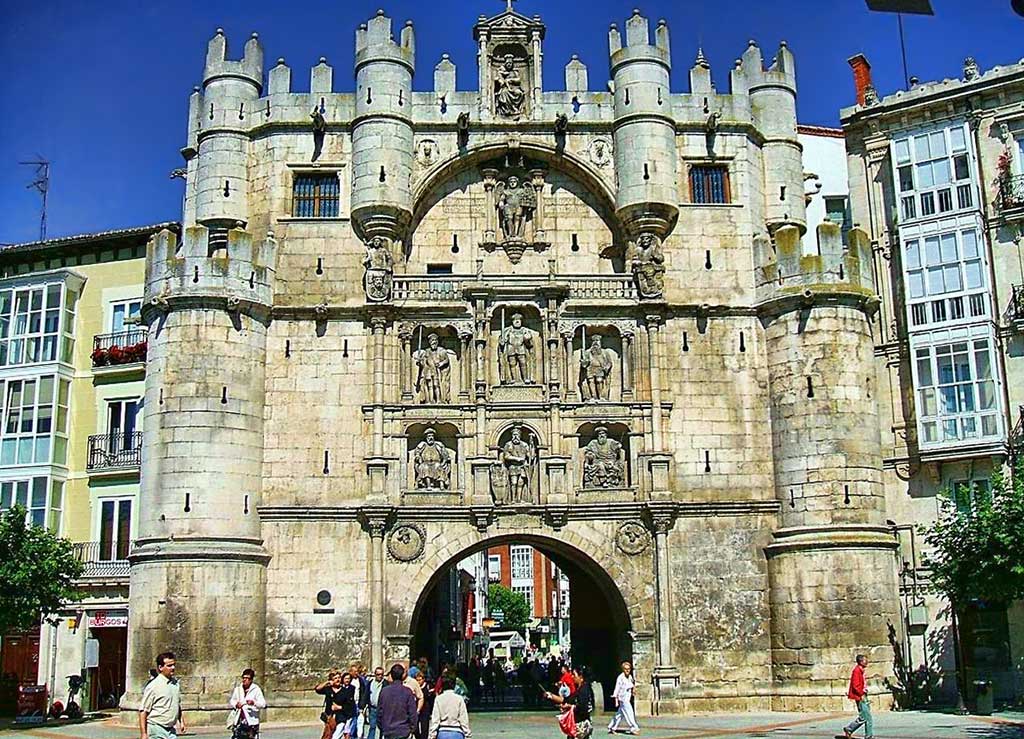 In 1874 the original architect of the current Gadelles castle decided to copy the Arco de Santa Maria castle in Spain and place it on a terrain located in Le Havre bordering the Saint-Adresse town. But like many projects, he ran out of money quickly.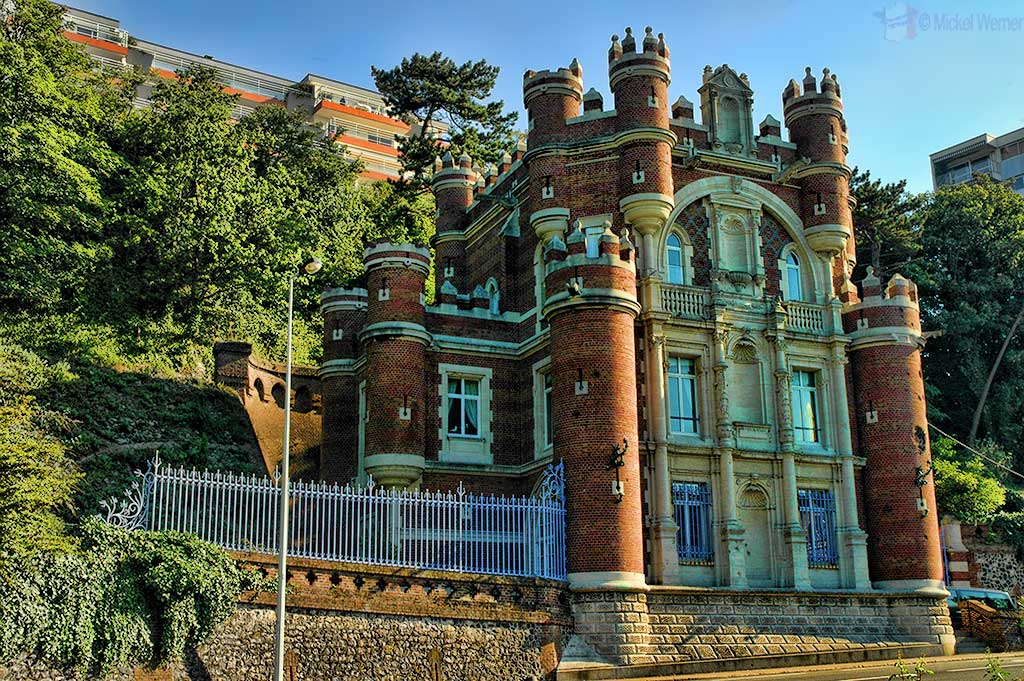 So in 1886 he ended up only copying the gatehouse (in French "Porte"), hence the alias "Porte de Burgos". So in fact this magnificent castle is "only" a gatehouse…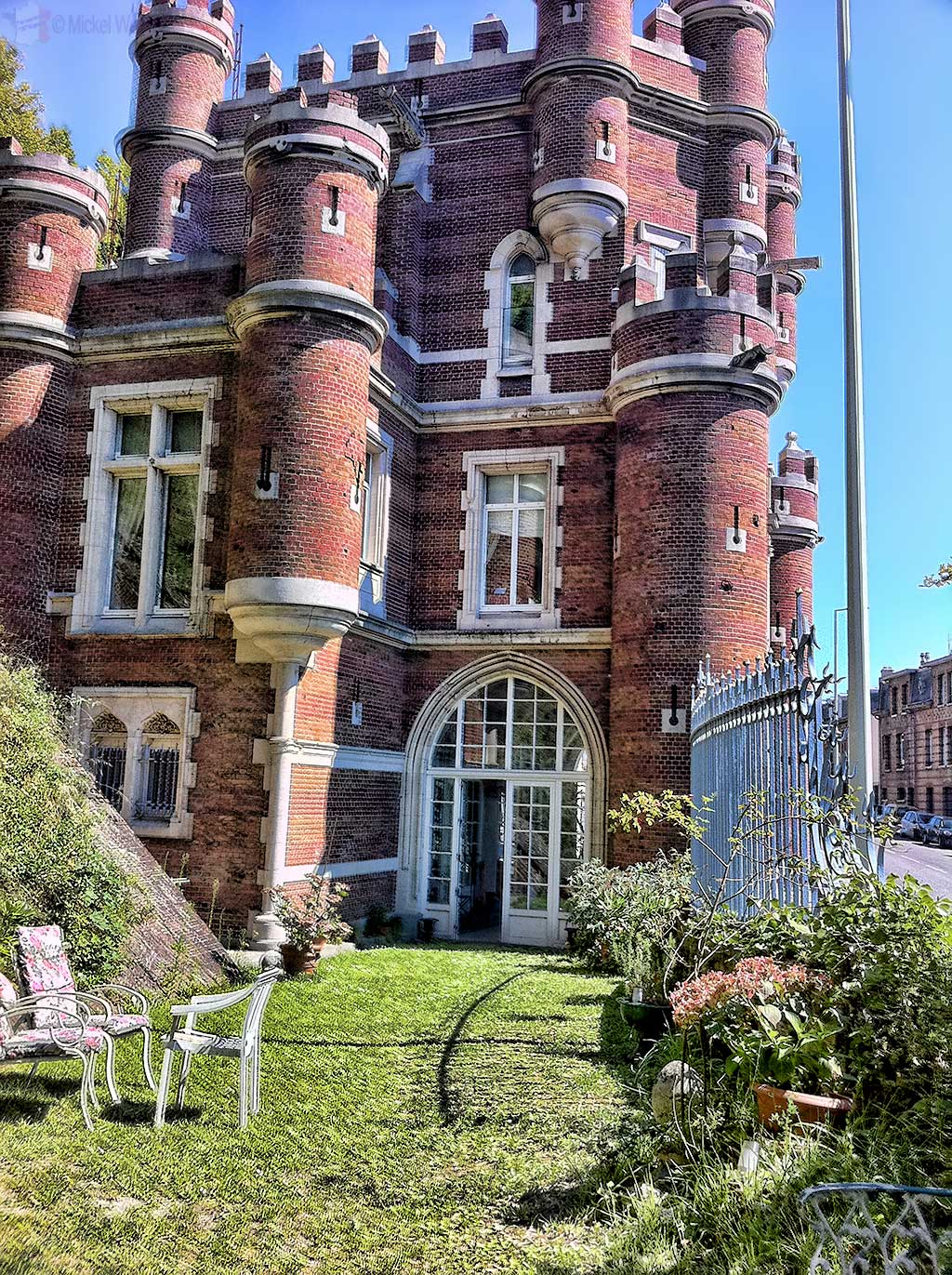 One notable point is that the iron works and roof were made by none other than Gustave Eiffel, the man who made the famous Eiffel tower.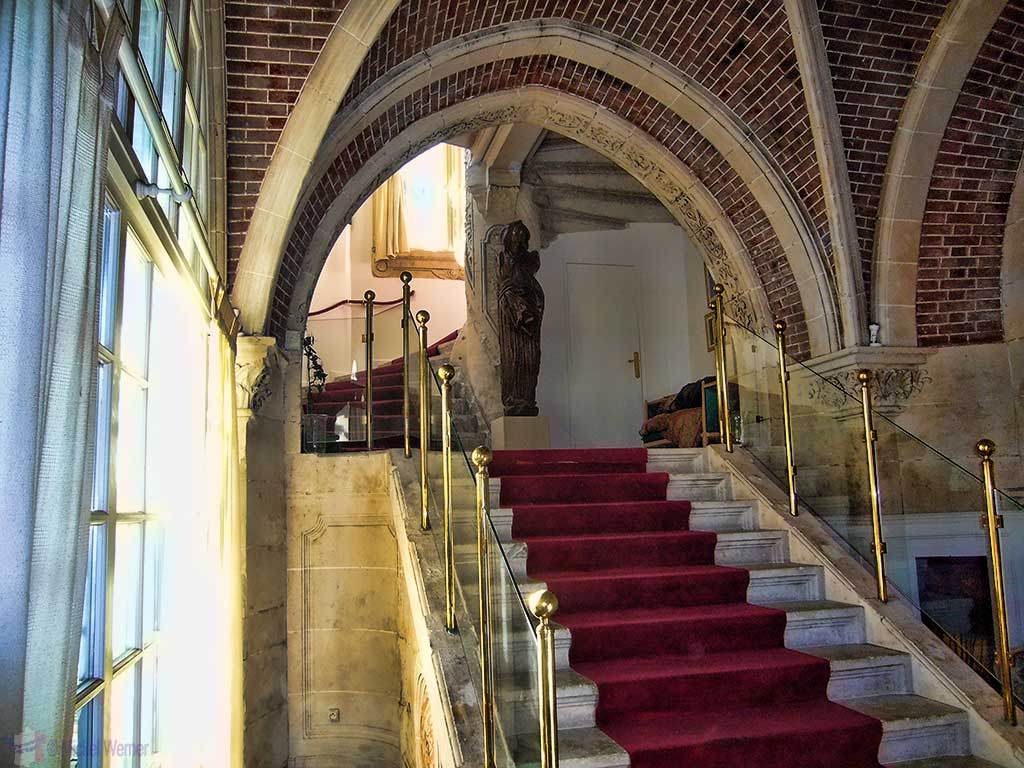 Despite being only a "gatehouse", the inside is stylish and elegant.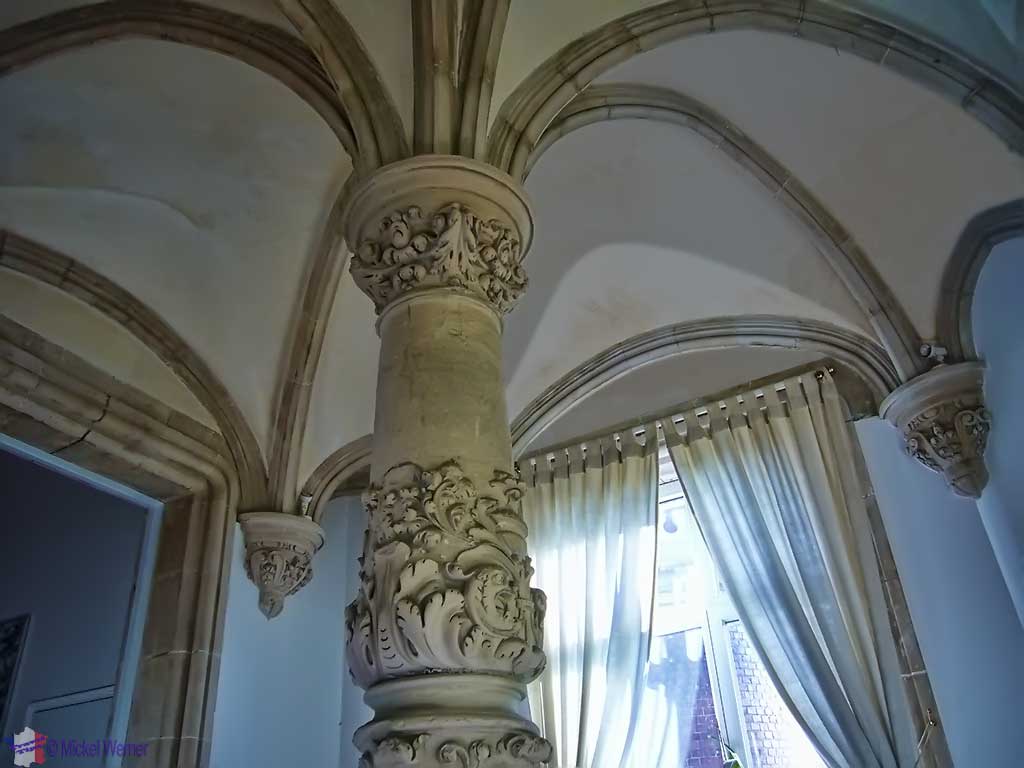 The ceilings would do any cathedral in the world proud.
The castle is private, and there are no visits possible, but you can admire the many towers and turrets of the castle from the street.
Click here to see other castles in the area.
Related Posts