Built: end 19th century
Status: Public
Visitable?: Yes the grounds only for free
Notable: Was the official residence of the King of Belgium during WWI
Web: –
Deep in the rich and wealthy city of Sainte-Adresse, next to the city of Le Havre, there are a few luxurious "villas" from yesteryear. Many of these mansions date back to the days that wealthy people came here for their holidays, people like the famous impressionist painter Claude Monet and the then famous French actress, Sarah Bernhardt. One of these mansions is the "Villa La Roseraie".
But when you look at the above photo of the mansion, and then you see it in real life, you'll be disappointed… because in reality when you take a few steps back for a better look, this is what it looks like: …..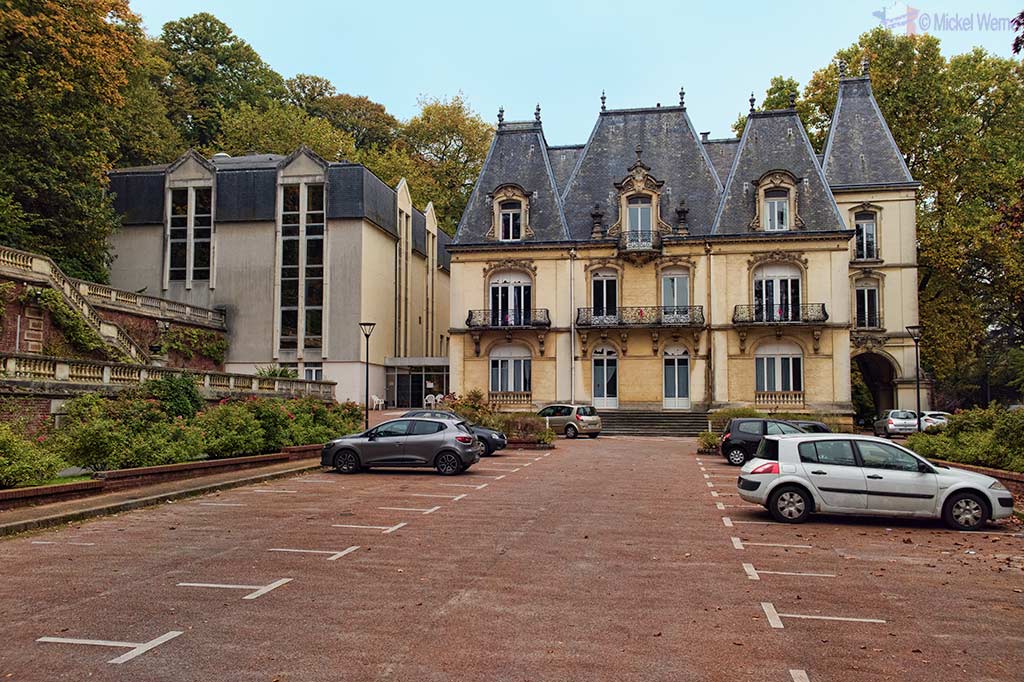 … there is a very, very ugly building bolted onto the mansion, with a car park right in front of it. That is because the previous owner, Albert Dubosc (a prominent wealthy businessman and part of the municipal council), donated the mansion and all its ground to the city back in 1946. Since Dubosc had many encounters with rich and poor people from all walks of life, he donated the mansion with as express condition that the place be used for social activities for the not-so-rich. It's not like Dubosc was homeless, he also owned this magnificent "palace"…
Therefore, the city turned part of the grounds into a senior citizen home, and the other part (the one above) into a physical re-education service where people could recover from accidents.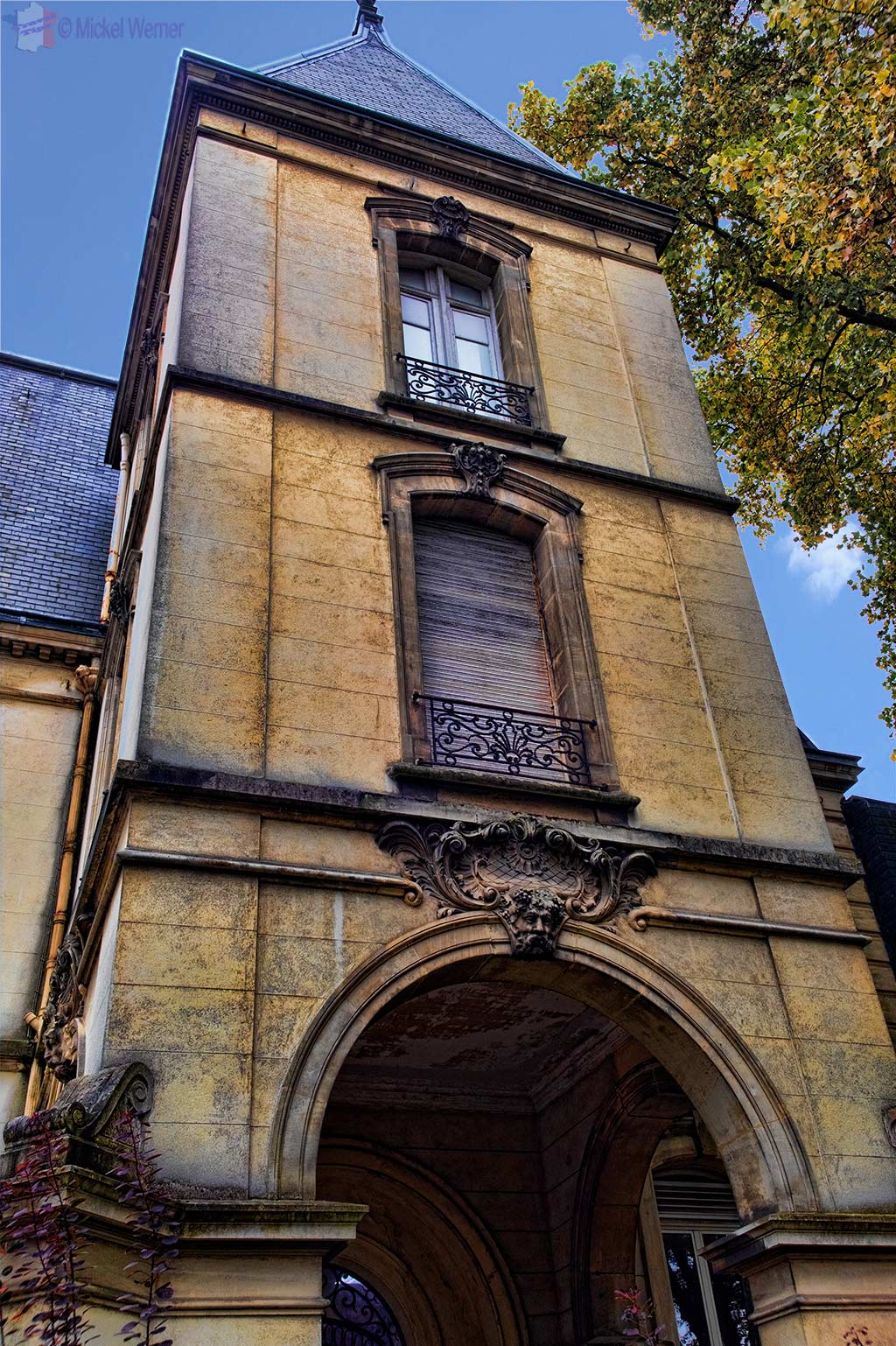 The old building, dating back to the end of the 19th century, is in dire need for some TLC (Tender Loving Care). It's starting to look like a haunted house in a Disney movie.
During the 1st World War (WWI), the King of Belgium has his official residence in this house (during the invasion of Belgium by the Germans, the Belgium government were given the city of Sainte-Adresse to be used as their government. The building currently known as Nice-Havrais was the official government building of Belgium, and this mansion was the King's residence, but he never used it, since he preferred to stay at the war front lines).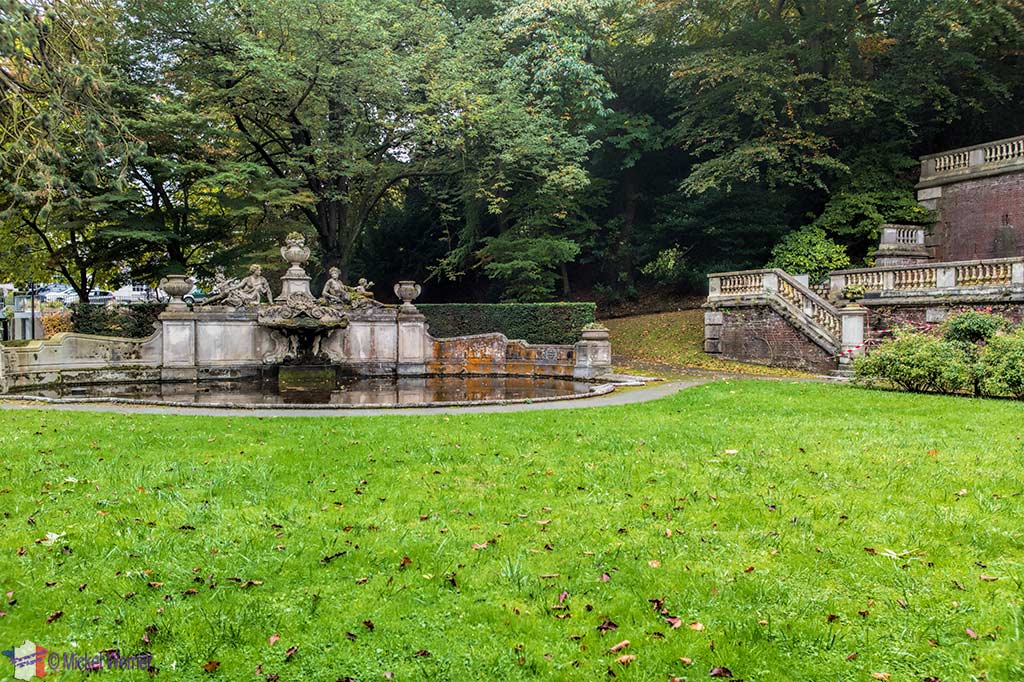 The grounds constitute a very nice landscaped park with some very old trees, fountains and sculptures.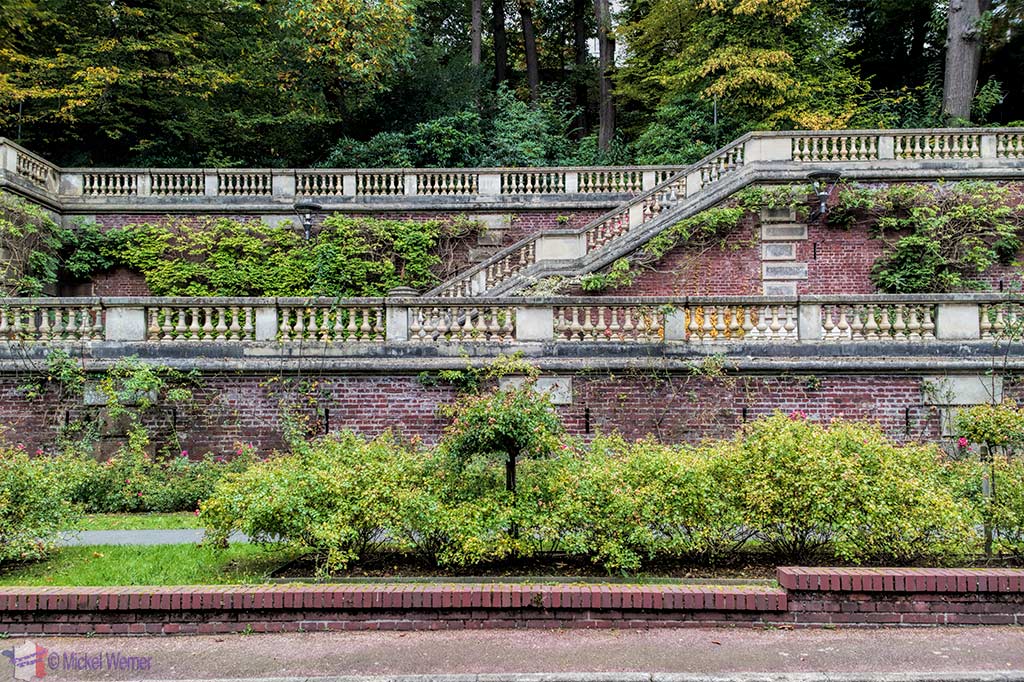 A long and adorned wall divide the landscaped gardens from the forest that used to be there (now there are houses).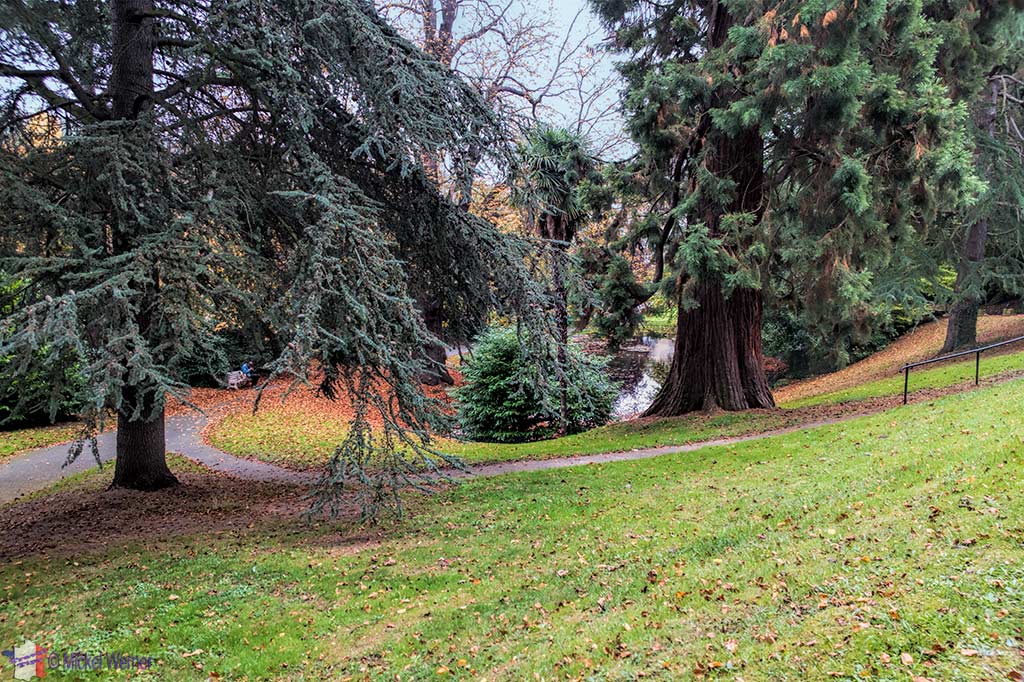 The landscaped gardens are nicely laid out with a small lake, and there's even a small grotto.
At the entrance you will find a small gatehouse of what used to be the groundkeeper's house.
Summary
If you are passing through, you could take a 10 minute break and have a look. It's a public place, and you can walk right into the park and have a look around.
Related Posts