Built: 15th century
Status: Public/Museum
Visitable?: Yes (1st Sunday of the month is free)
Notable: xxxx
Web: Chateau de Saint-Germain-de-Livet
In a small 800 person village close to Lisieux is a castle that looks like a fairytale castle, the kind kids would draw. The village is called Saint-Germain-de -Livet, and the castle dates back to the 15th century.
The castle was donated to the city of Lisieux in 1957. It is now a museum and a landscaped garden. The museum has as main theme the furniture of the past centuries. Both furniture and art on display belonged to the former owner family and have also been donated.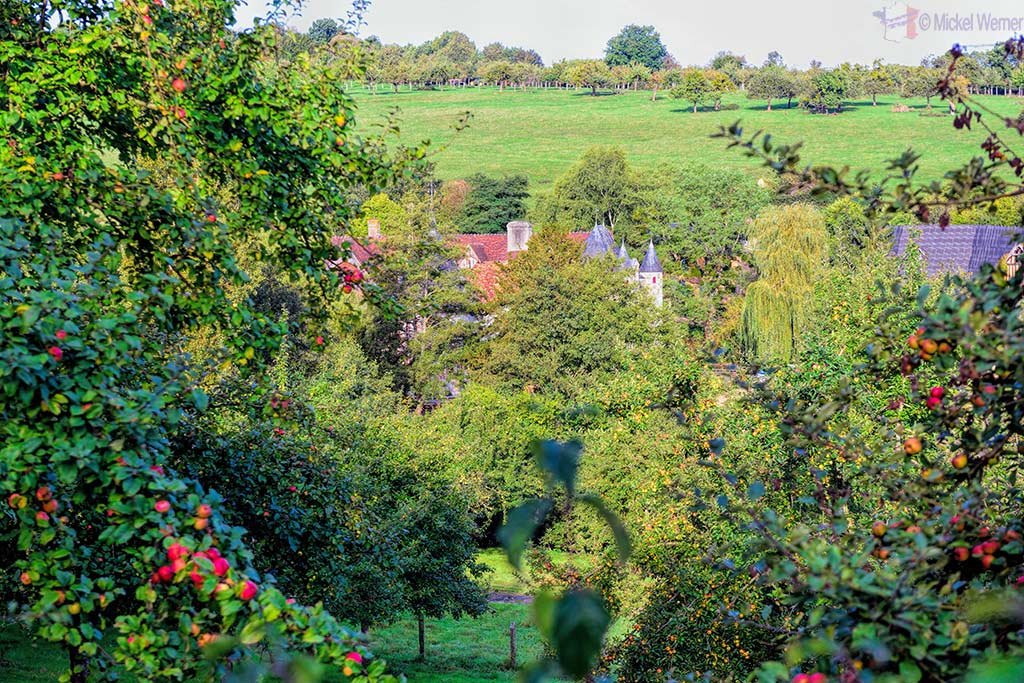 The castle lies in a valley, and you can see the castle from the top of the hill through the orchards. It is truly a fairytale setting.
Saint-Germain de Saint-Germain-de-Livet church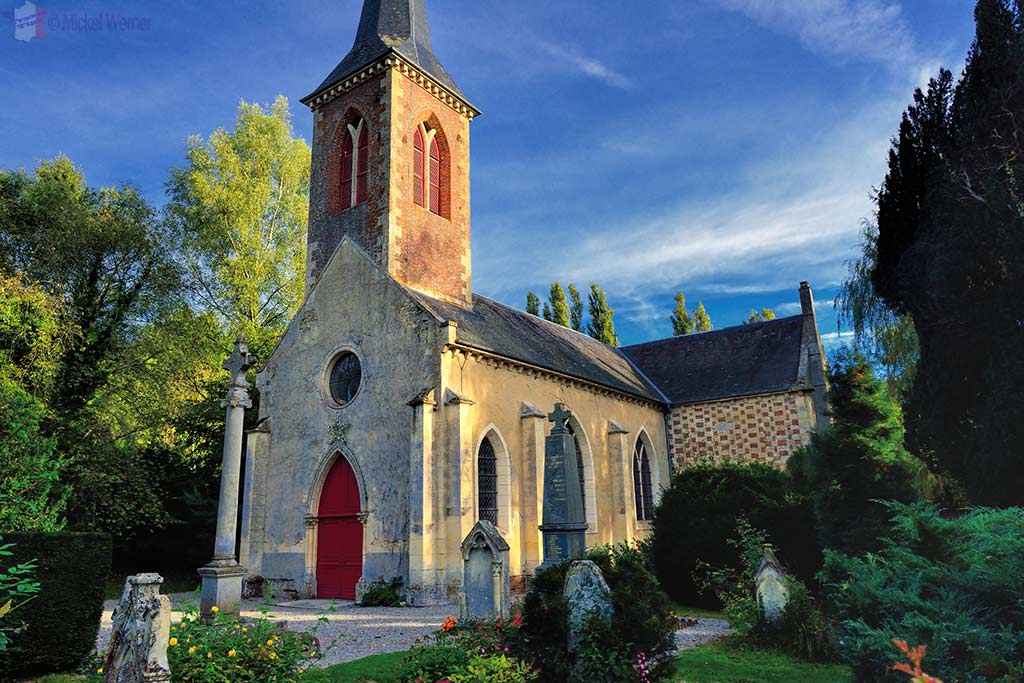 The small church that is located opposite of the castle entrance, on the other side of the small road, dates back to the 14th century.
Below is a presentation of the castle taken by a drone. There is no spoken words (just classical music), but there are a few things written in French (with no English translations). It gives you a good view of the castle and gardens.
Summary
Although I did not get to visit the inside of the castle, since they only opened at 11:00 in the morning, and it was 9:00, I did manage to see it from the outside, and it looked like a castle I would visit again when in the neighbourhood. From people I have spoken too, it's worth a detour.
Related Posts