Transport
Getting There
By Car

By Train
From
Via
Time
Time
Calais
A16, A28 and A29
2:30 hours
No rail station.
Closest is Deauville/Trouville, then bus
Paris
A13/E46
2:15 hours
No rail station.
Closest is Deauville/Trouville, then bus
Dieppe
A29
1:20 hour
No rail station.
Closest is Deauville/Trouville, then bus
Le Havre
A29
0:30 hour
No rail station.
Closest is Deauville/Trouville, then bus
Cherbourg
N13 and the A13
2 hours
No rail station.
Closest is Deauville/Trouville, then bus
Marseilles
via Paris: A7, A6 and A13
9:15 hours
No rail station.
Closest is Deauville/Trouville, then bus
Train: There are no direct trains to Honfleur. The closest train station is Trouville / Deauville station. Click here to find out train distances.
Ferry: Although large cruise ships arrive here, no ferries. The closest ferry harbour is Le Havre.
Air: The international airport for Deauville is very close by with regular flights to the UK by companies like Ryanair. Caen also has several international and national flights.
Bus: There are several long distance bus operators going to this city from different cities in France (and Europe). Click on one of the links below to see which departure city is covered.



Flixbus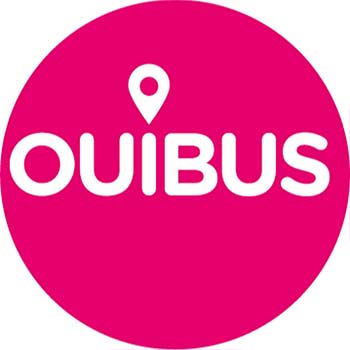 Ouibus

Within Honfleur
There is no useable bus service, but you don't need one. When entering the town, there's a large open air parking area (not free, but not expensive) close to the fishing harbour. The rest is done on foot. There are no hills (apart from going to the Chapelle Notre-Dame de Grace and the Ferme Saint Simeon), so wheelchairs have an easy time apart from the cobblestones.
Restaurants
Over 150 restaurants, including a former 2-Michelin-starred one (SaQuaNa – it turned in its 2 stars, but the quality is still there), so you for sure will find your happiness. Most of the restaurants offer "french" food, either classical or modern, but there is even an American hamburger joint (quite a big one at the entrance of the town).
Hotels
Honfleur is a very touristy city, so expect a lot of accommodation offerings, ranging from very expensive to moderate.
Things To See/Things To Do
Walk around the old harbour. See what the famous painters have seen and painted (like Monet).
Walk the many small streets




Admire the Sainte-Catherine church, France's biggest wooden church built like an upside-down boat (click here to read our review):




Eat at one of the many restaurants
Take in all the local art and antique shops




Visit the salt storage areas




Visit the outlet village on the outskirts of the town (towards the motorway). A pleasant and well designed outlet village.
Visit (and possibly eat/sleep) at the famous artist hang-out; La Ferme Saint Simeon (click here to read out review)
.

  
Visit the beautiful "Jardin des Personnalites" (Famous people garden). Click here to read our review of this amazing garden.
.

  
Visit the Notre-Dame de Grace chapel on top of the hill overlooking the Seine river. Beautiful chapel and great view.
.

  
Click here to read our review of the chapel.
Climb up the hill and go to Mont-Joli (and further on to the above chapel) to have a great panorama view.
.

  
Visit the Honfleur Tourist Office.
.

Related Posts