Built: 1360
Status: Museum
Visitable?: Yes, museum is fee paying, the castle access is free
Notable: Was used by the Germans during WWII as part of the fortifications
Web: –
The castle of Dieppe, more a fortress, sits majestically on top of the cliffs overlooking the city it is protecting. The castle has seen many wars, the last one in which is was of service was World War II.
The initial castle was built around the year 1195, but for the biggest part was destroyed over the coming years. After several re-buildings, the oldest surviving structures date back to 1360; the dungeons and the West tower.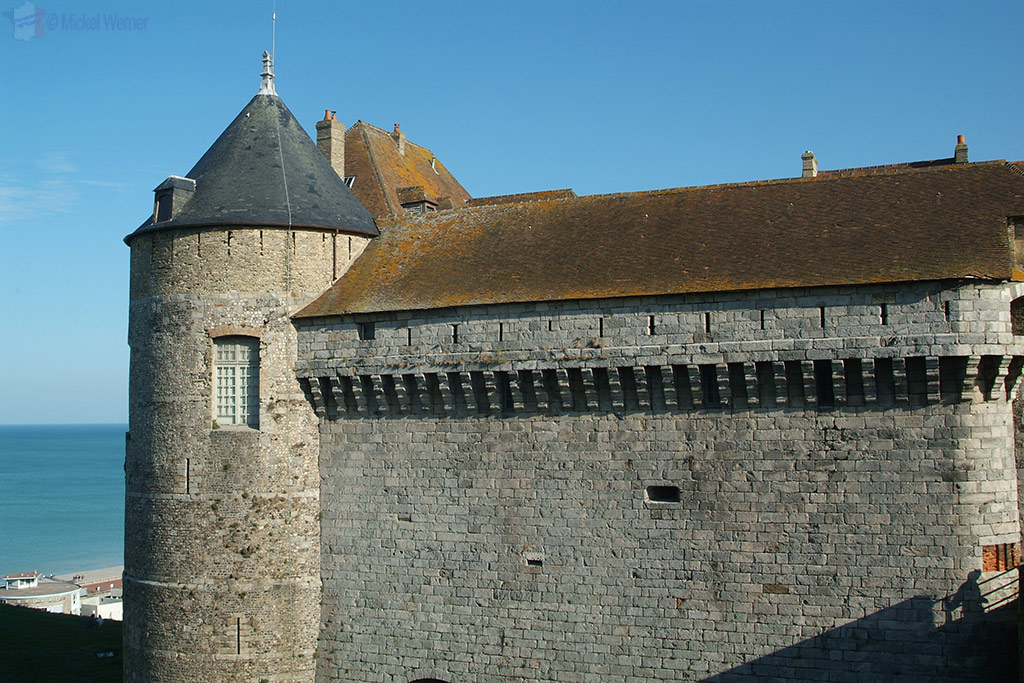 It's a real castle, the kind you read about in books. The castle was there for the defence of the city. And like historical novels depicting castles, this one has a real drawbridge.
Inside the castle is a museum which transferred here from the city in 1923, exhibiting ivory sculptures and paintings. But nevertheless, you can see a large part of the castle without needing to pay to visit the museum; you just walk into the gates and see the castle inside. The museum is actually quite small in surface, the rest is open to the public.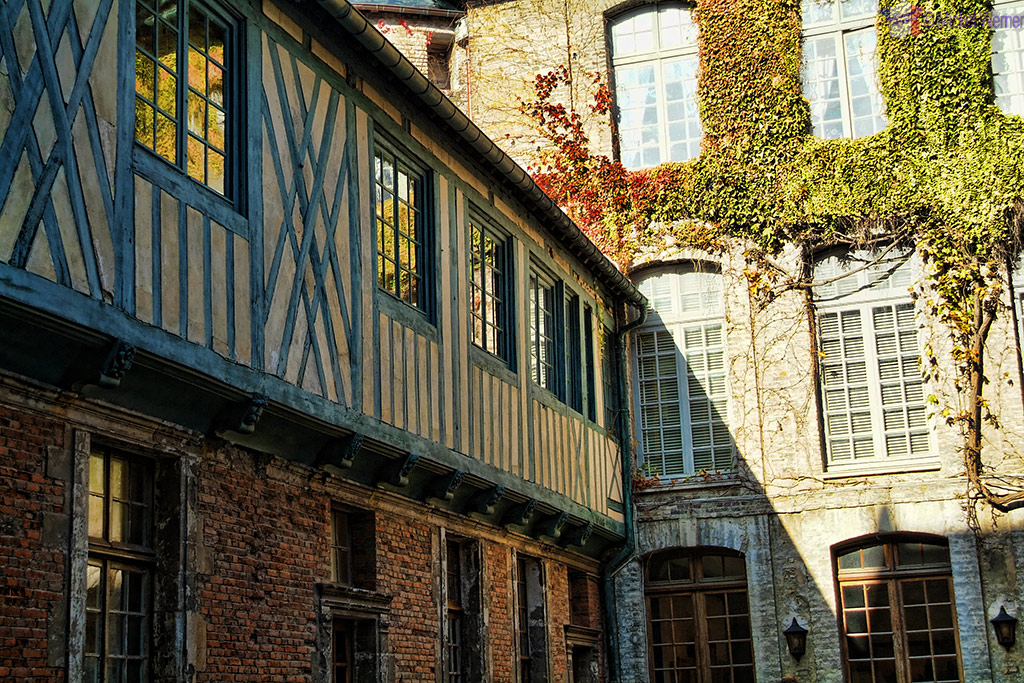 Inside the gates, you can already see the pulley system used for the bridge.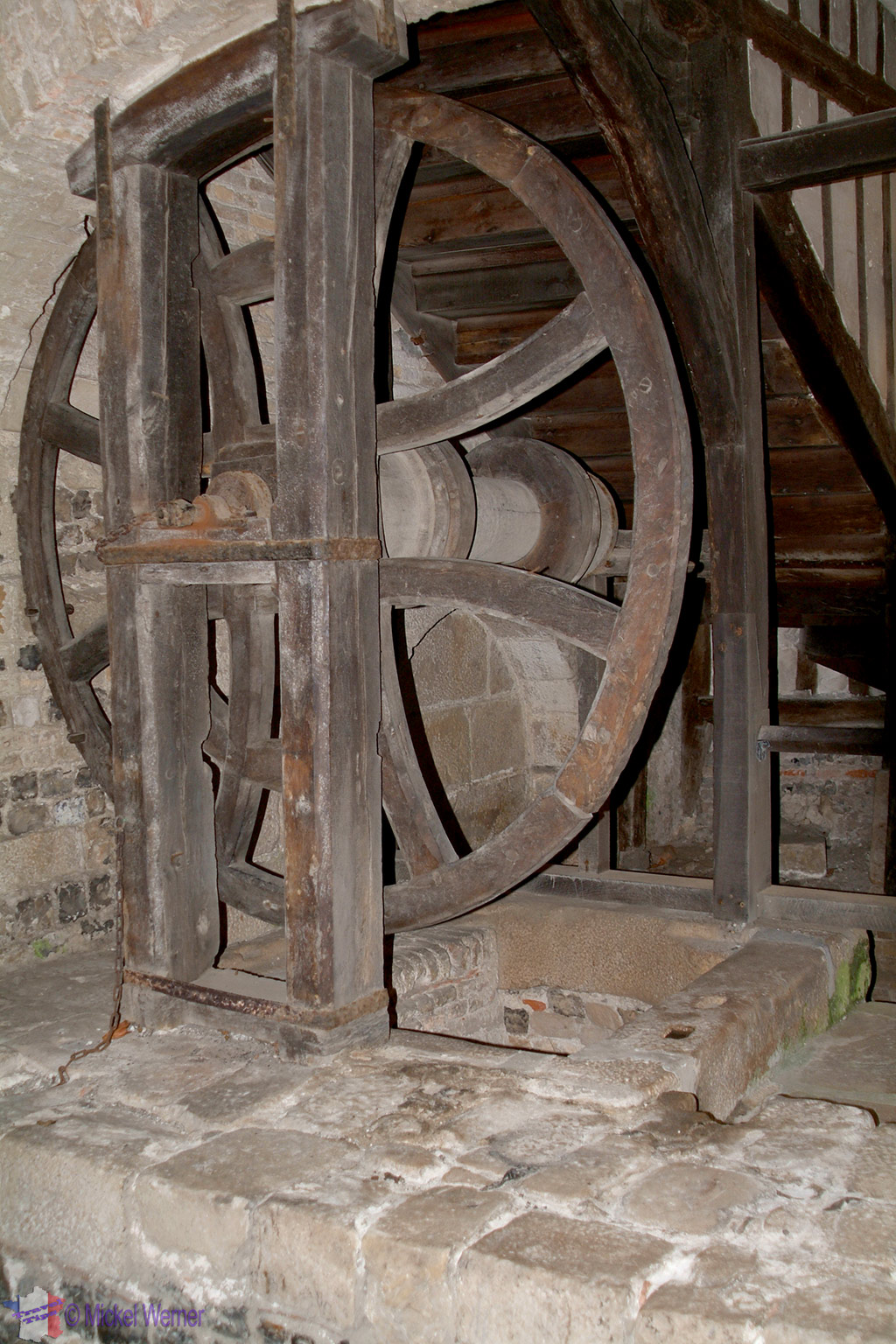 Further on inside, at the walls overlooking the sea and parts of the current city you can see some of the original cannons.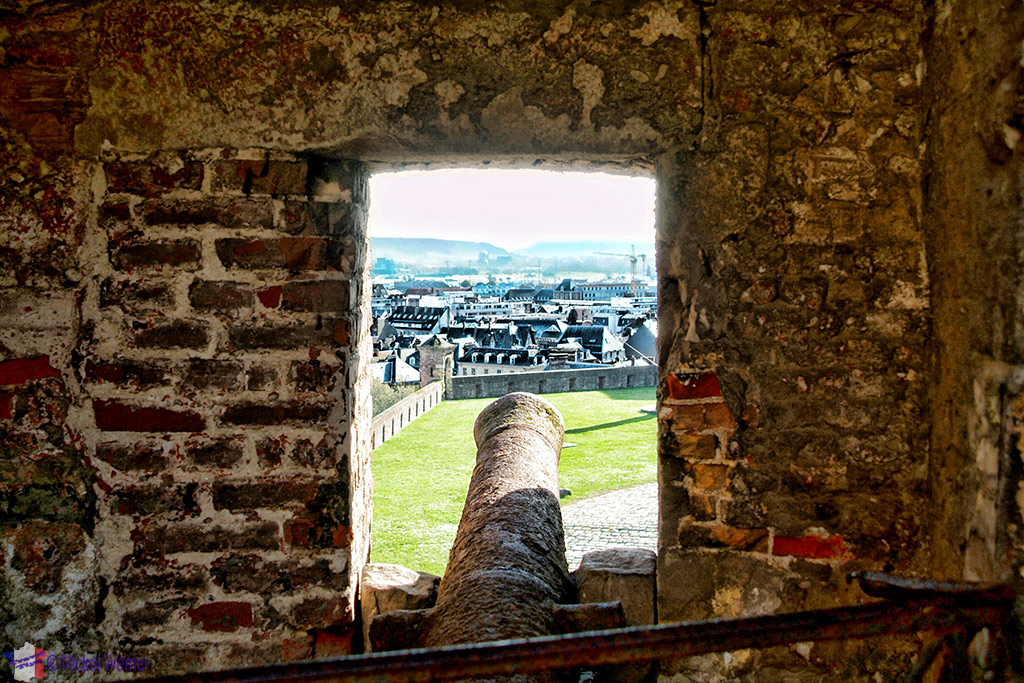 On the higher levels of the castle, you will find a large grass courtyard.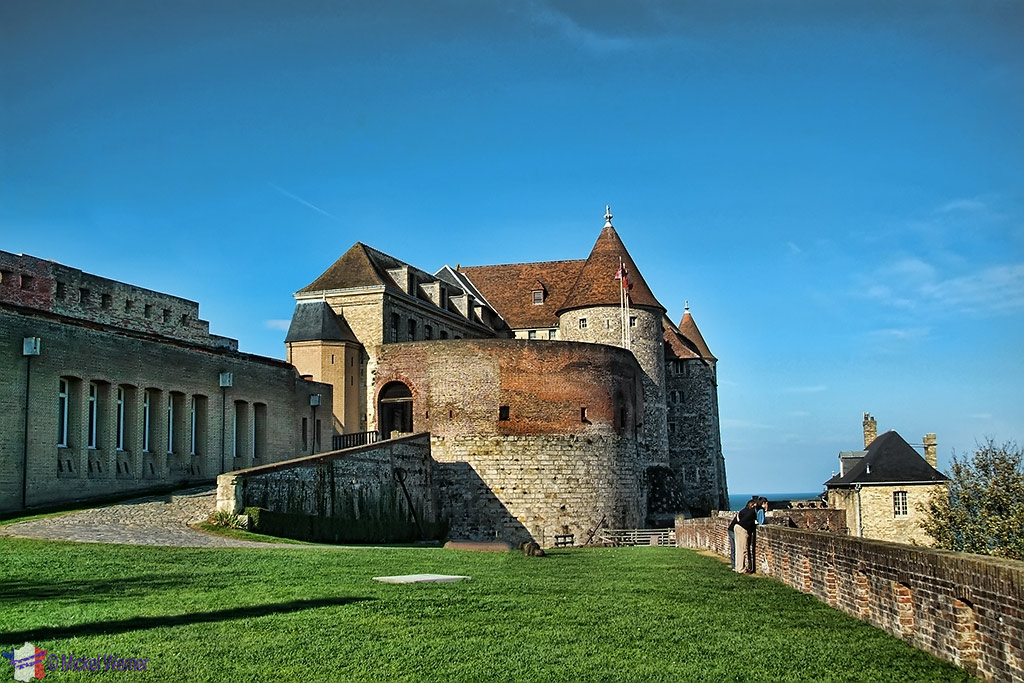 The area gives you a rather nice view of the city below.
For many centuries the castle was used as a prison, but during WWII, the castle was used by the Germans as part of the Atlantic Wall Fortifications. After the war, the museum was re-installed. Today, apart from the museum, you can visit the castle courtyard, gate, walls and defense structure.
Click here to see other castles in the area.
Related Posts