Built: 1060
Status: Public/Museum
Visitable?: Yes, partially free, partially for a small fee
Notable: Built by William the Conqueror
Web: –
The fortress and castle of Caen (known as the "Chateau Ducal", the Duke's Castle) was ordered to be built by William the Conqueror, together with two Abbeys (one for men, the other for women – click here for more photos and information). William had become the Duke of Normandy at the age of 8, and was involved in many battles up to becoming King of England. From Viking decent, he knew that a good protection was vital. To ensure a strongly protected city, he ordered the construction of the fortress in the year 1060.
The castle's fortified walls sit on 5.5 hectares (13.5 acres), making it one of the biggest in Europe. If you zoom in on the above map (the "+" button on the right) you can see how big a space the castle grounds take up.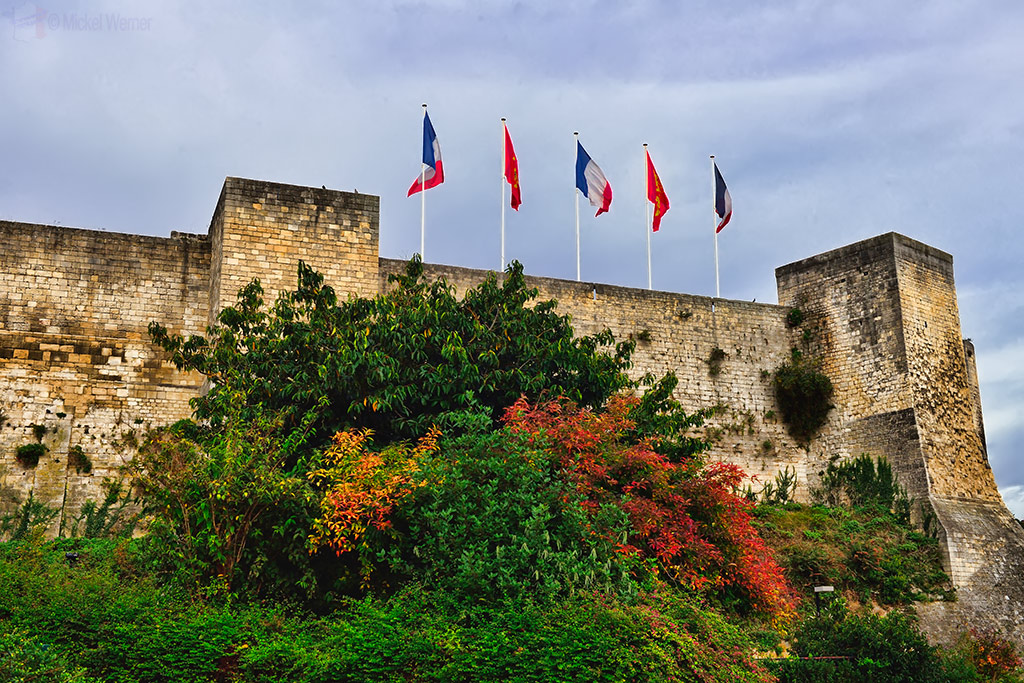 The walls of the fortress are enormous and high. You can walk on most of the walls, and the view from the walls over the city is very nice.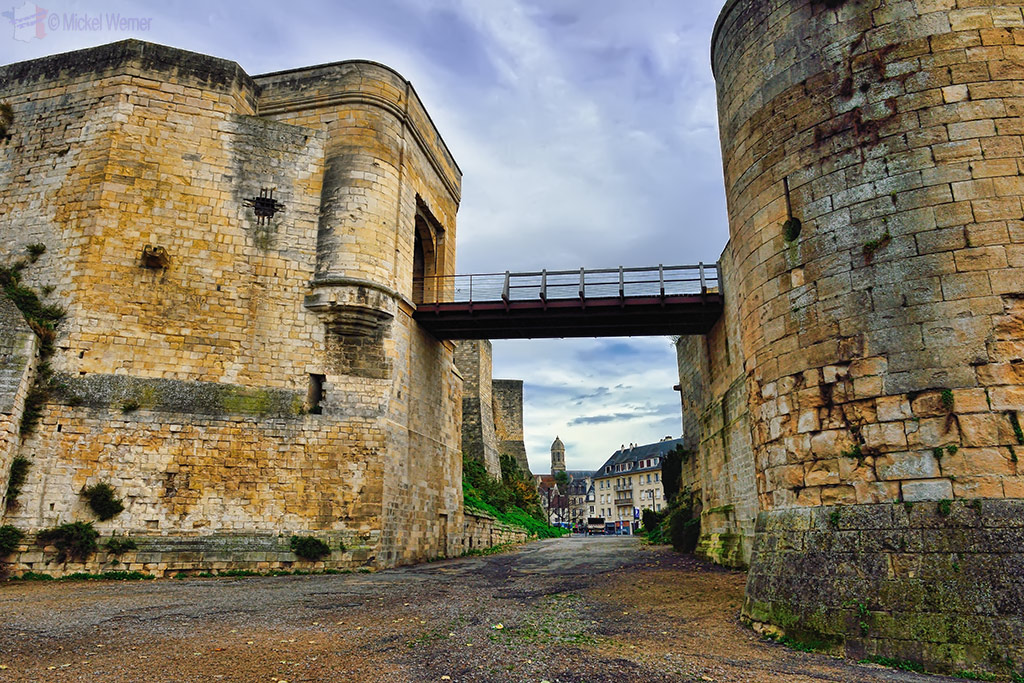 The castle was surrounded formerly by a deep moat with drawbridges to block off any attempts to capture the castle.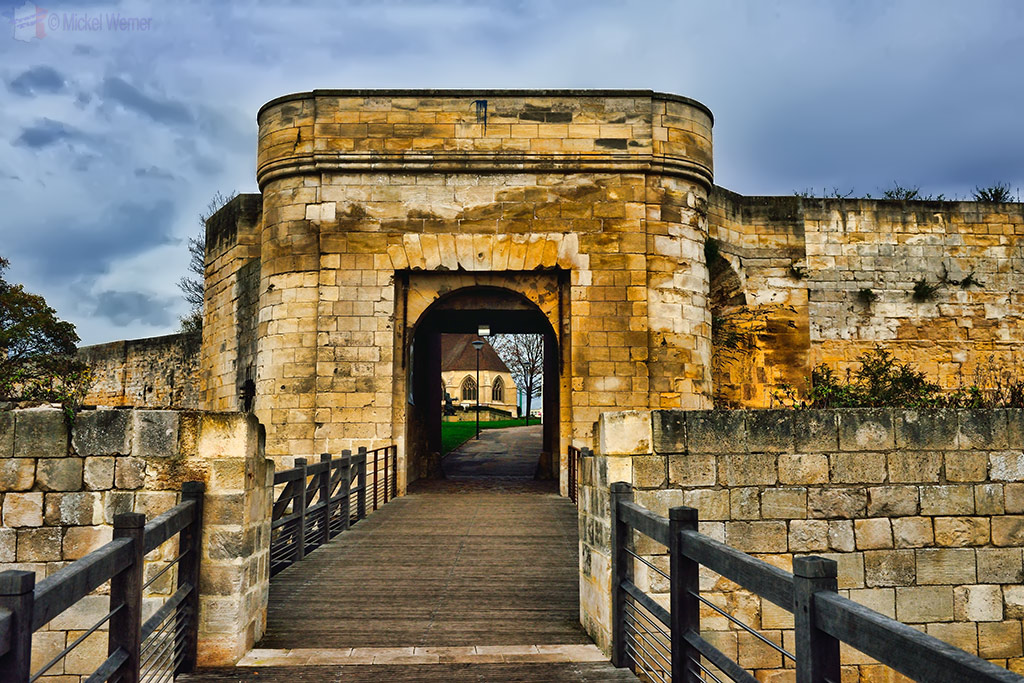 Today, access to the castle is still via the drawbridge, requiring a climb to the bridge. But it's not a steep climb, so wheelchairs can do the trip easily.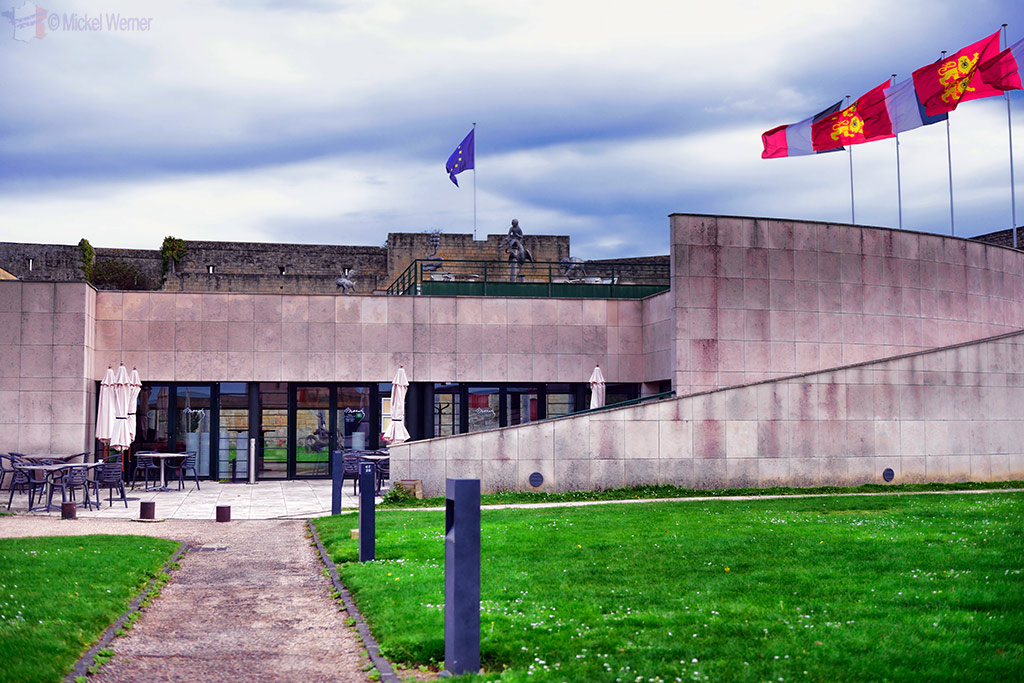 The first thing you see when you enter the grounds of the castle is a low but very modern building. This is the Museum of Fine Arts (Musee des beaux-arts) built in 1971.
Saint-Georges church
Close to the museum is a small church: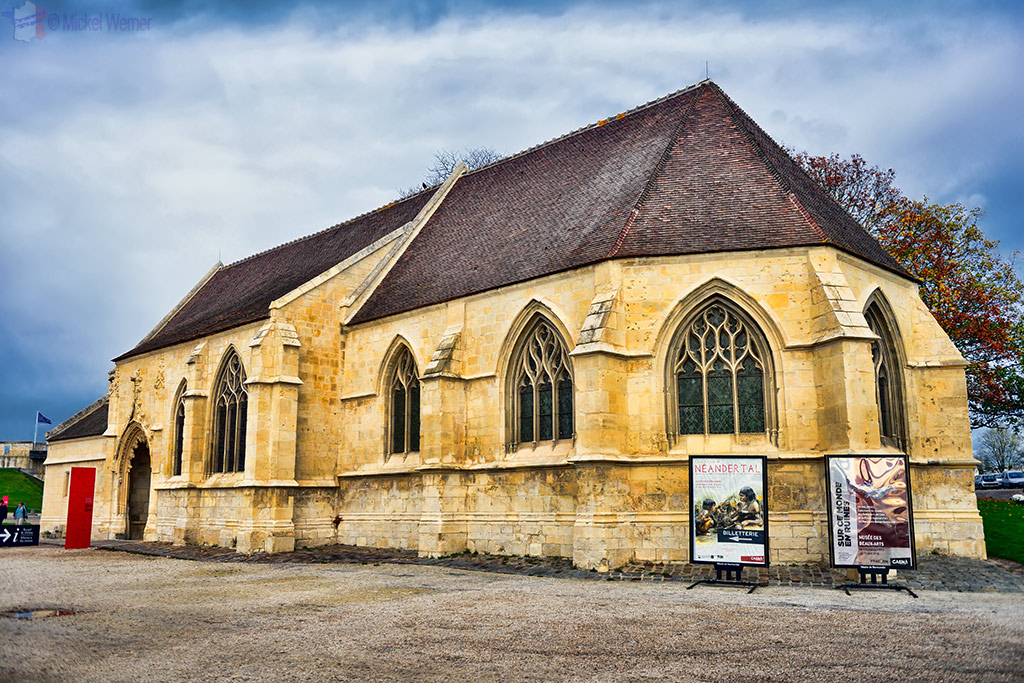 Currently it's the ticket office for all of the museums in the castle, but you can enter for free and see the inside of the church.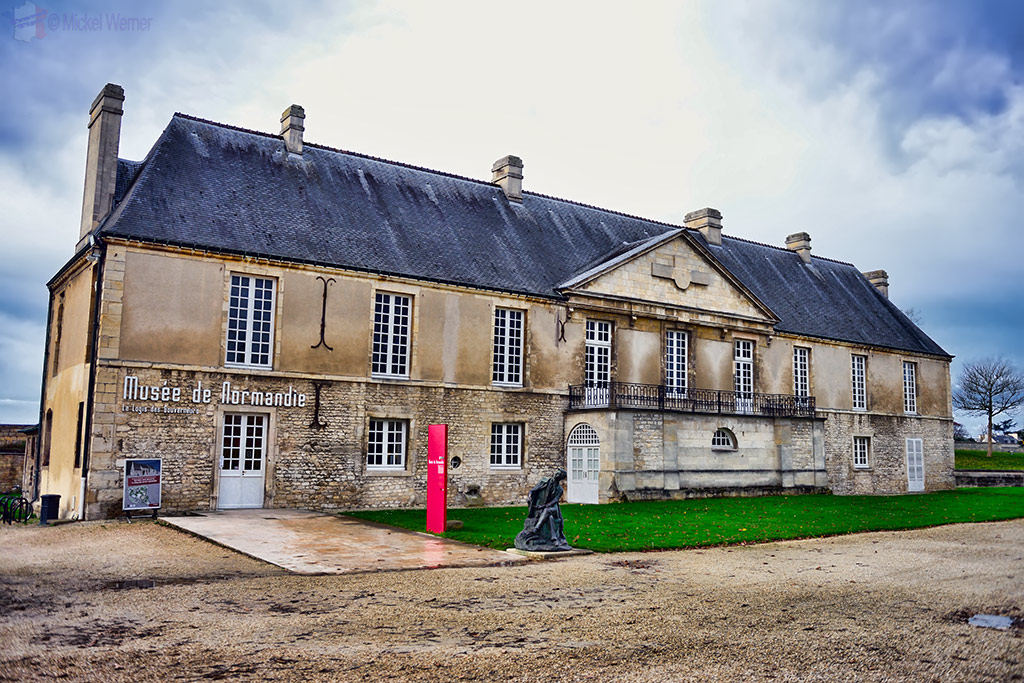 This used to be the governor's house, now it is the Museum of Normandy (musee de Normandie), housing a collection of artefacts depicting the history of Normandy.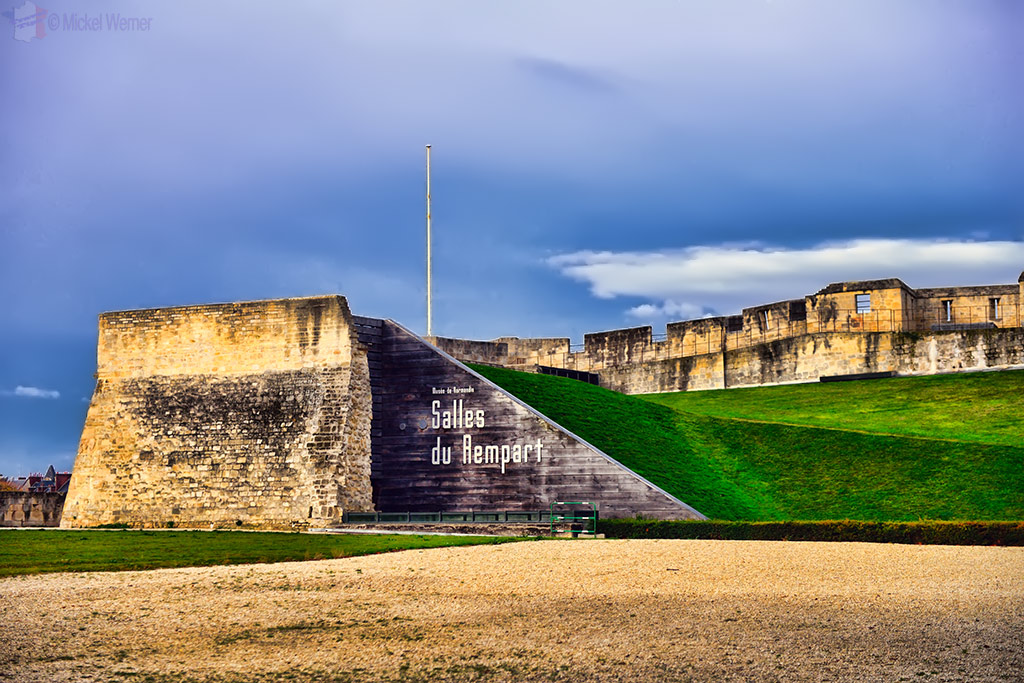 The "salles du Rempart" or the artillery rooms of the castle have been turned into an exhibition centre with a roving display that changes every year. Next to it is: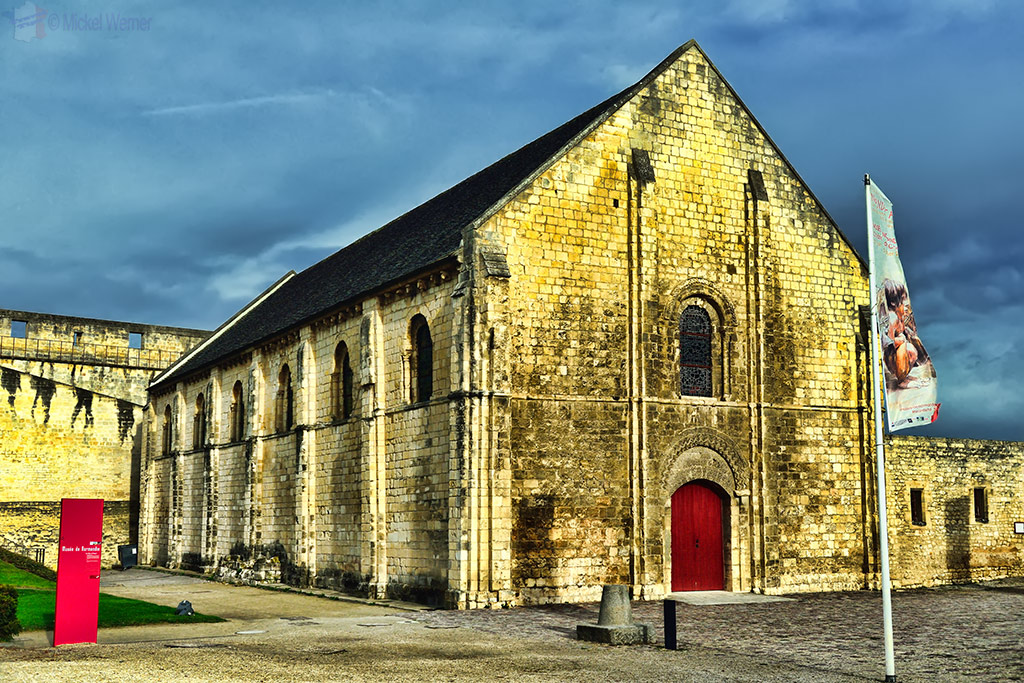 This building used to be the palace of the Duke, later King and of the exchequer (the tax-man) and forms part of the temporary exhibitions.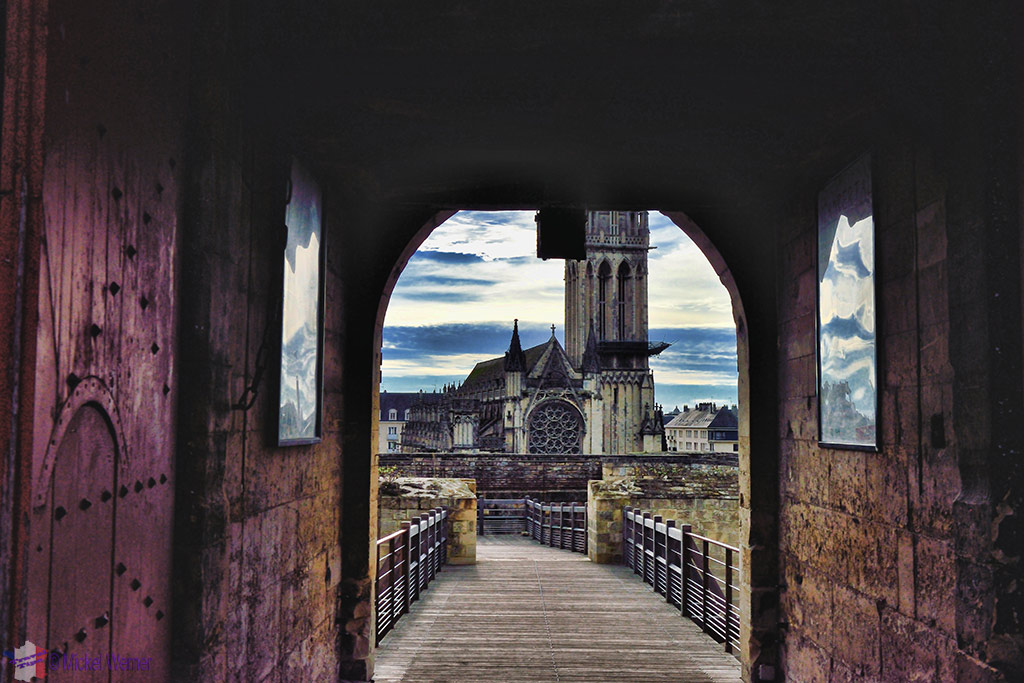 As you can see, there's something for everyone in the castle. The access to the castle and its grounds are free, but visiting the museum(s) is not. There are also gardens to be seen, gardens that have been planted with medicinal plants used in the middle ages.
TIP: Entrance is FREE on the first Sunday of every month.
Click here to access the castle and museum web site (in French only)
Click here to see other castles in the area.
Related Posts