Transport
Getting There
By Car

By Train
From
Via
Time
Time
Calais
A16, A28, D920
2 hours
Via Saint Roche Somme and Serqueux:
':30 hours
Paris
A13, through Rouen, A150/A151 then N27
2:20 hours
via Rouen:
2:10 hours
Le Havre
A29 and N27
1:20 hour
via Rouen:
2 hours
Cherbourg
N13, A29 and N27
3 hours
via Caen and Rouen:
4:15 hours
Marseilles
via Paris: A7, A6, A13, through Rouen, A150/A151 then N27
9 hours
via Paris and Rouen:
6:15 hours
Ferry: from Newhaven, UK, there are 2-3 daily return sailings.
Bus: There are several long distance bus operators going to this city from different cities in France (and Europe). Click on one of the links below to see which departure city is covered.



Flixbus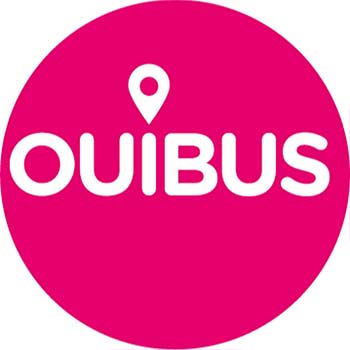 Ouibus

Within Dieppe
Dieppe is rather small and mostly flat, so no transportation is needed. If you are in the city centre, you can walk up to the castle. If you have come via ferry, there is a shuttle bus that brings you to the city centre.
Restaurants
The marina promenade is full of restaurants, back to back, and the city shopping streets and pedestrian streets have their fair share of eating places. Most of the food is French, even Cauchois (the local area is called "Pays de Caux") which means that food is cooked with a lot of cream.
Hotels
Despite being quite a big town/small city, the selection of hotels is limited. Most hotel rates are moderate to cheap.
Things To See/Things To Do
The castle of Dieppe is an obvious choice. There are not that many left around that are in a good state like this, and can even be seen for free.



A round of golf at the old golf course overlooking the cliffs.
The hippodrome (horse races) of Dieppe



The waterfront, harbour and promenade, with a colourful spectacle and rich with food smells.



A stroll in the city, not only to look at all the old buildings, but all the signs of respect for the Canadian soldiers who died here.



Fly a kite. You can buy or rent them on the beach. The place is ideal for kite flying due to strong winds that prevail here. Dieppe hosted the world championships kit flying, and even a regular annual kite festival.
Play at the casino

Related Posts
75

Dieppe, a fishing city with a big and intact castle/fortress, one of France's oldest golf links and a twice daily ferry to Newhaven, UK.

67

A visit of the castle/fortress of Dieppe, a very old but functional castle which can be seen for free, but also has an ivory and painting museum inside.

64

St. Malo in Brittany is one of those cities (population around 50,000) that shows very well why France is the #1 tourist destination in the world. It's a medieval city, well maintained with an enormous walled city, enormous fortress towers, a big harbour, many old and majestic houses and cobblestone…