This page forms part of a series of pages dedicated to the many artists who worked in Caudebec-en-Caux. A full list of all the artists with a link to their works can be found at the bottom of this page.
NOTE: Caudebec-en-Caux has recently merged (2016) with other towns nearby and is now called "Rives-en-Seine". However, since the artists called the town by its original name in their paintings, we will continue to refer to the place by its old name.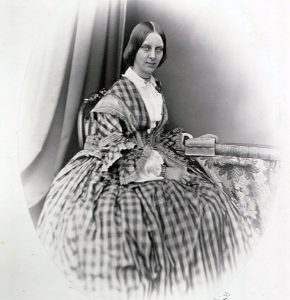 Movement(s): Female Artists
Rosamund Constance Talbot (1837 – 1906) comes from a British artistic family. Her father, William Henry Fox Talbot, was one of the inventors of photography (he invented calotype). Her mother and siblings all were painters.
Her father "invented" photography because he could not paint. Her mother, Constance Talbot, was the first woman to ever make a photo.
For the rest, not much else is know about Rosamund Constance Talbot.
NOTE: Click on the image below for a bigger version (no new window will open).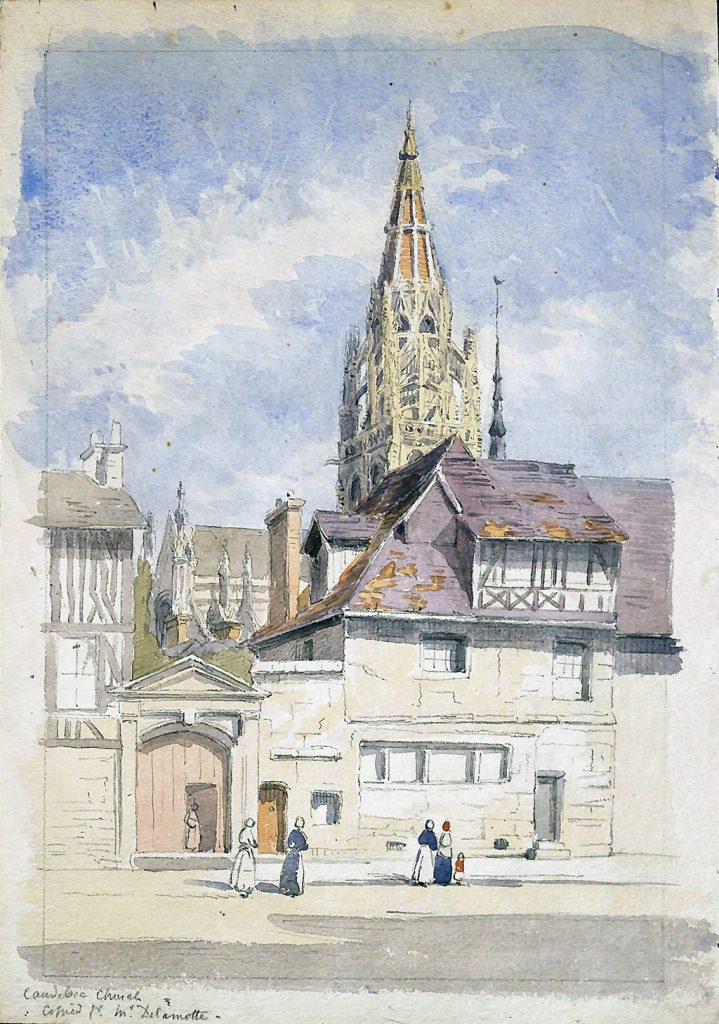 Talbot travelled and painted mostly in the South of France, but managed to get to Normandy. Here are the places she painted in (a link "⇠" to her works will appear when published).
Normandy
Provence-Alpes-Cote d'Azur

Cannes
Grasse
Hyeres
Saint-Raphael
Tende
Artists featured here who painted in Caudebec-en-Caux (but not limited to) are (names marked with a "*" indicates that the artist did NOT work directly in Caudebec, instead worked in villages nearby):
🇫🇷 Binet, George ⇠
🇺🇸 Boggs, Frank Myers ⇠
🇫🇷 Boudan, Louis ⇠
🇫🇷 Boudin, Eugene-Louis ⇠
🇬🇧 Boys, Thomas Shotter * ⇠
🇬🇧 Burgess Jr, John * ⇠
🇬🇧 Callow, William ⇠
🇬🇧 Cameron, David Young ⇠
🇬🇧 Childers, Milly ⇠
🇫🇷 Corot, Jean-Baptiste Camille * ⇠
🇬🇧 Cundall, Charles ⇠
🇦🇺 Davies, David ⇠
🇬🇧 Dolby, Edwin ⇠
🇫🇷 Dufy, Raoul ⇠
🇫🇷 Gernez, Paul-Elie ⇠
🇫🇷 Gudin, Theodore ⇠
🇫🇷 Lemaitre, Leon-Jules ⇠
🇬🇧 Prout, Samuel * ⇠
🇬🇧 Smallwood, William Frome * ⇠
🇫🇷 Thorigny, Felix * ⇠
NOTE: You can subscribe to our new articles by entering your email address in the box on the right column (or at the very bottom of this article) and clicking on the button "Subscribe".

You will need to check your incoming emails and validate your subscription. If you can't see an email from us, check your Spam folder. Without validating your email address, you will not get notifications from us. WE WILL NEVER GIVE YOUR EMAIL ADDRESSES TO ANYONE!
Related Posts