Built: 1896
Status: Private
Visitable?: Yes
Notable: Made out of pink granite, located a few meters of the coastline on an island
Web: –
The Cotes-d'Armor coastline around Perros-Guirec is rugged and made out of solid pink granite. This rocky surface made for great building materials for the construction of castles and fortresses. One of these castles can be found on an island a few meters off the coast; the Chateau de Costaeres.
The castle is located on the island of Costaeres and was built in 1896, by a Polish mathematician and engineer.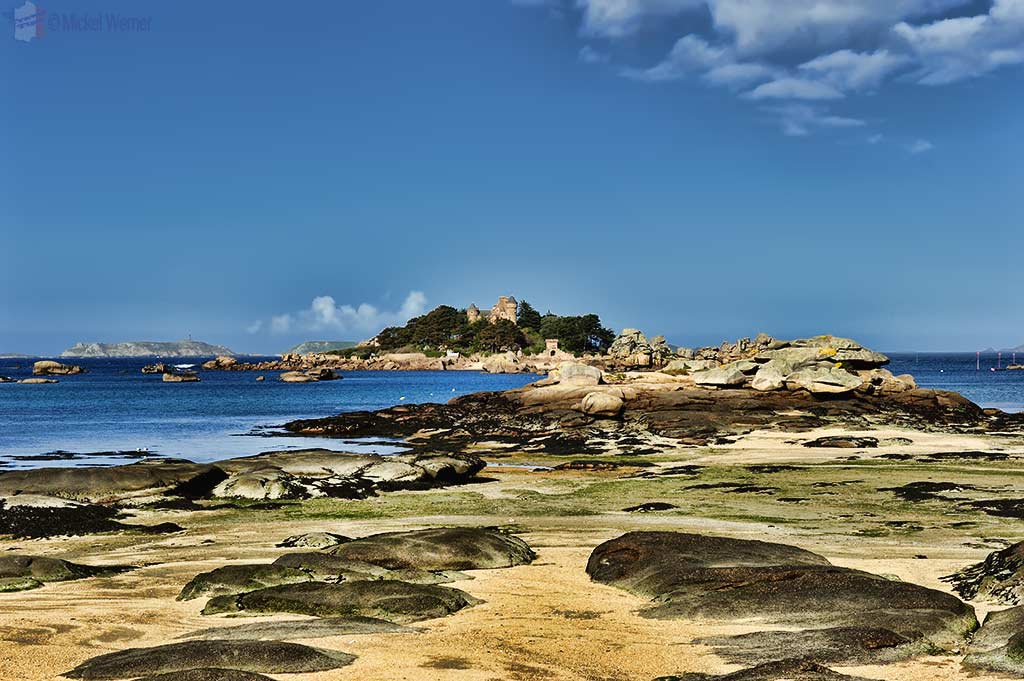 The castle is private property and no visits are allowed, but you will see the castle and island in many postcards of the area. During WWII, the castle was taken over by the Germans who wrecked it.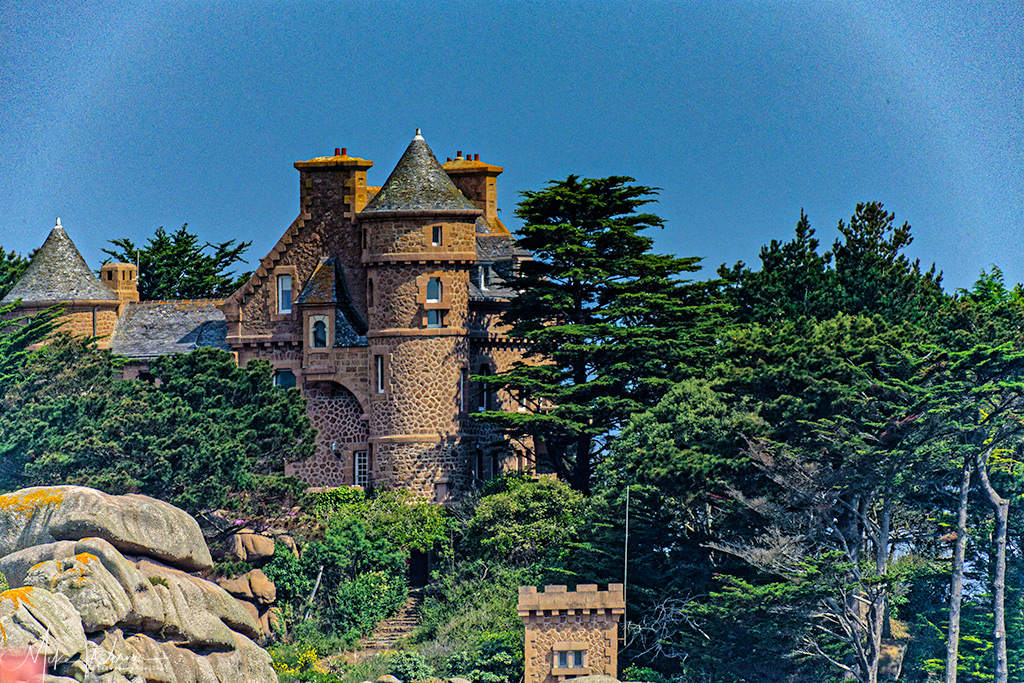 But walking along the coastline of that area, you will enjoy many sides to this castle.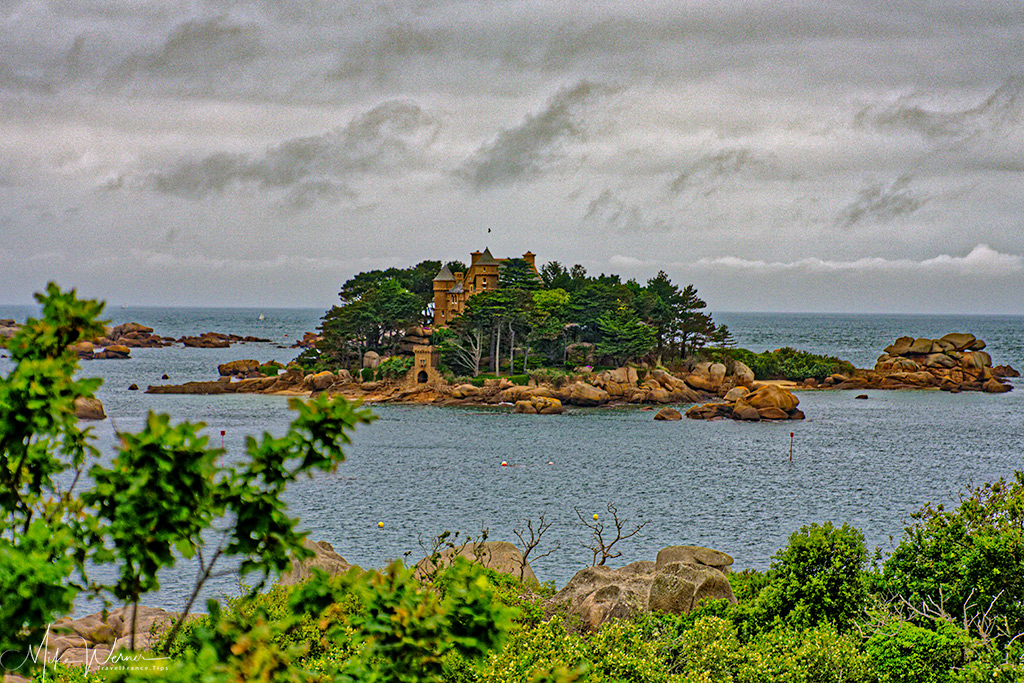 Click here to see the other castles in the area.
Related Posts
62

Built: 1883Status: Special Events HotelVisitable?: Yes, as a guestNotable: Close to the beachWeb: Chateau de Varengeville The castle located at Varengeville-sur-Mer, close to the Normandy coast, was built in 1883. The castle itself, though in private hands, can be rented for special occasions, like marriages or seminars. But please note,…

61

The beautiful Janville castle in Paluel, Normandy is located right next to a WWII R&R camp and airport (and a kilometer away from a nuclear reactor).

61

Chateau de Frefosse in Tilleul, Normandy (right next to Etretat) is one of my favourite castles. It's almost a palace.