Built: 17th century
Status: Private
Visitable?: Yes, just the park
Notable: Next to a WWII R&R camp (called Lucky Strike)
Web: –
Here is a prime example that the French knew how to build beautiful castles. The Chateau de Janville located in the small village of Paluel in Upper Normandy is unspoilt in every aspect but one!
Built in the 17th century, this Renaissance style castle has a dovecot dating back to 1781. The enormous park is one of its biggest assets and can be visited daily for free.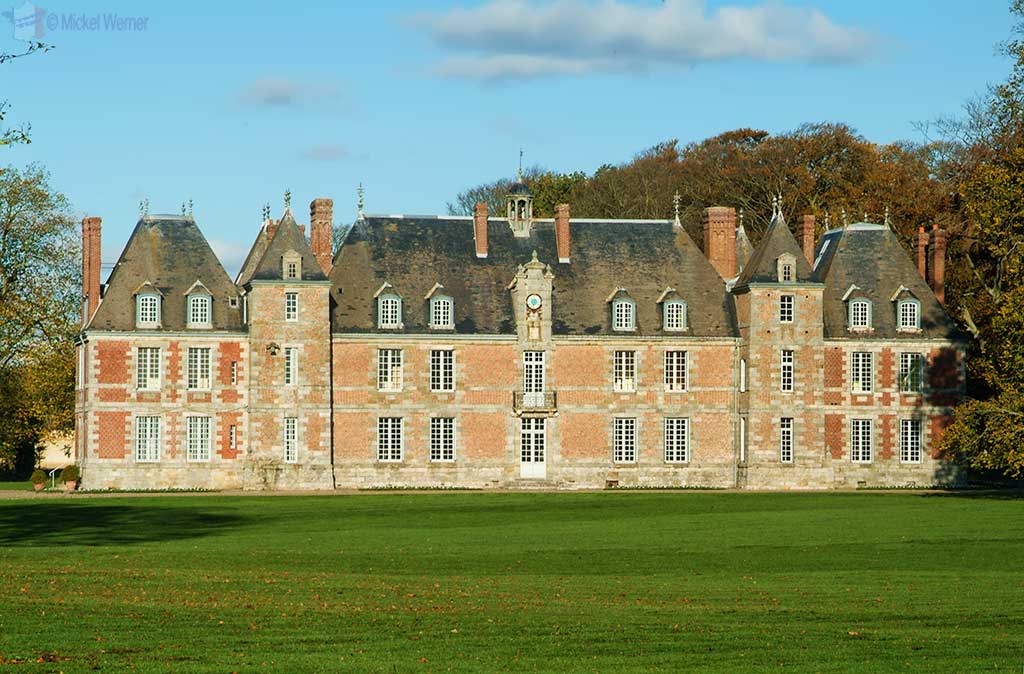 The Janville castle is located just in front of a small grass-airstrip (aerodrome of St. Valery-en-Caux), which was heavily used towards the end of WWII by the American armed forces as a R&R area (Lucky Strike Camp). A concrete runway (still visible but no longer used) would bring in the airplanes loaded with GIs.
Unluckily for the castle, they are located about 1 kilometre away from the nuclear power station of Paluel, something that scares away a lot of visitors.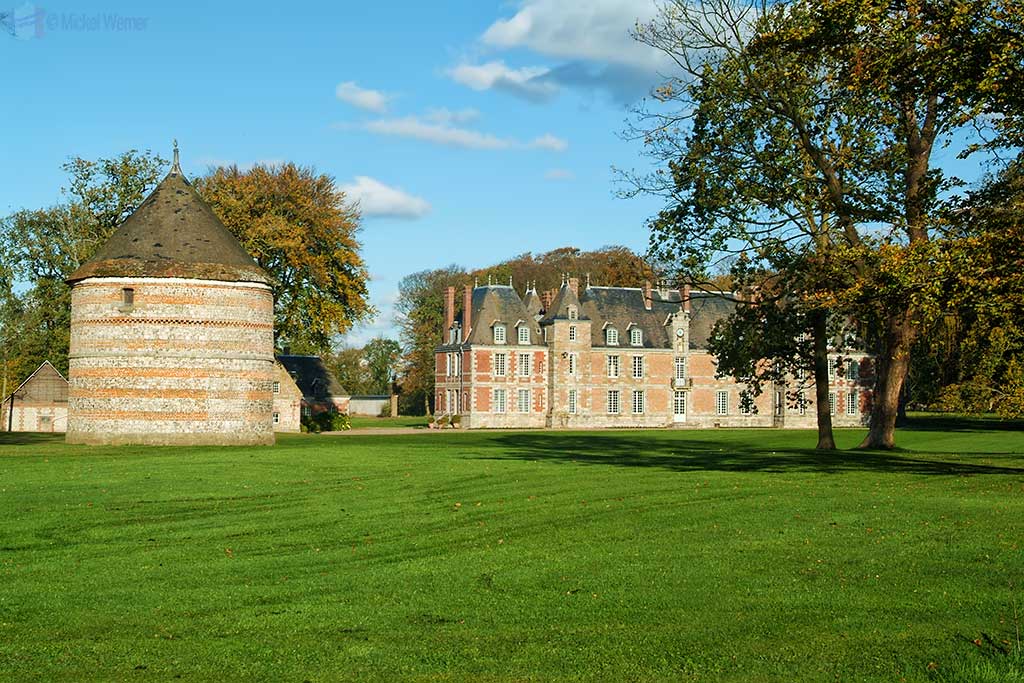 It is rumoured that the Hermes (high fashion industry) family/company are the owners of the castle and use it for entertaining their high profile customers and VIPs.
Click here to see other castles in the area.
Related Posts