Built: 14th century
Status: Public (ruins)
Visitable?: Yes
Notable:
Web:
Driving around the Brittany coastline you might just see some signs for the Guildo Castle. You'll need to take a few country roads to get there, but once there you'll see something pretty amazing.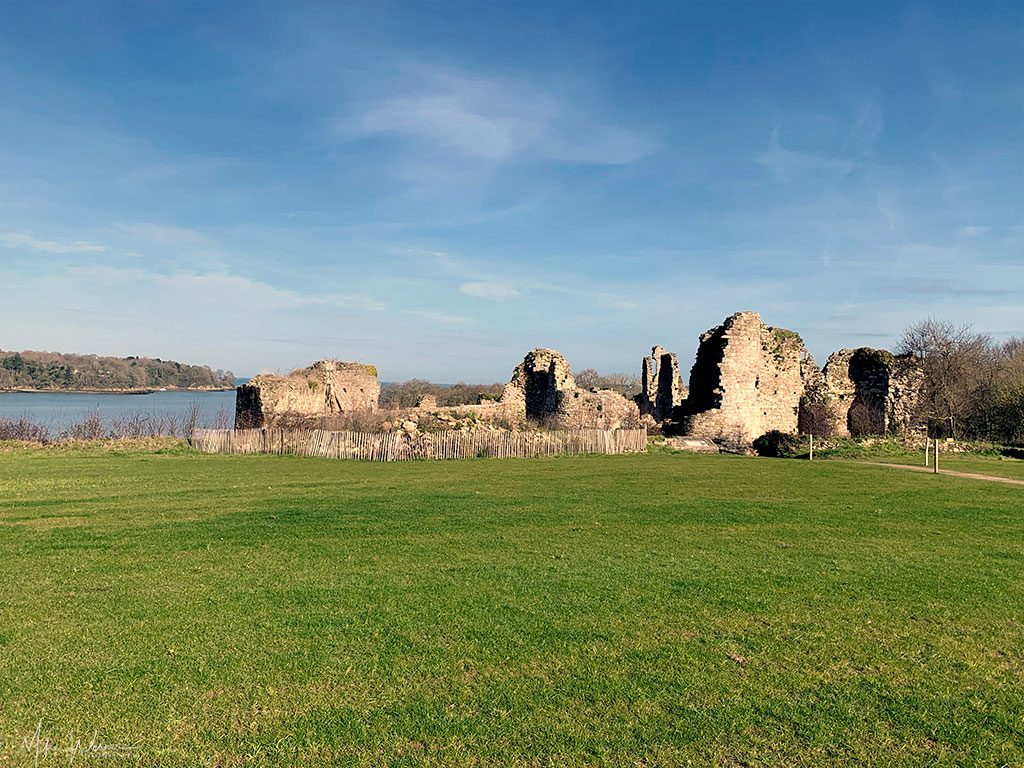 Located some 500 meters from the town and bridge are the ruins of a fortress/castle. The first castle was built here shortly after the year 1000 AD. It was built using earth and wood. Between the years 1200 and 1250 the first stone castle was built. In the 14th century the castle was destroyed and quickly rebuilt. But during one of the many wars between Brittany and France, in 1487 it was destroyed, yet again.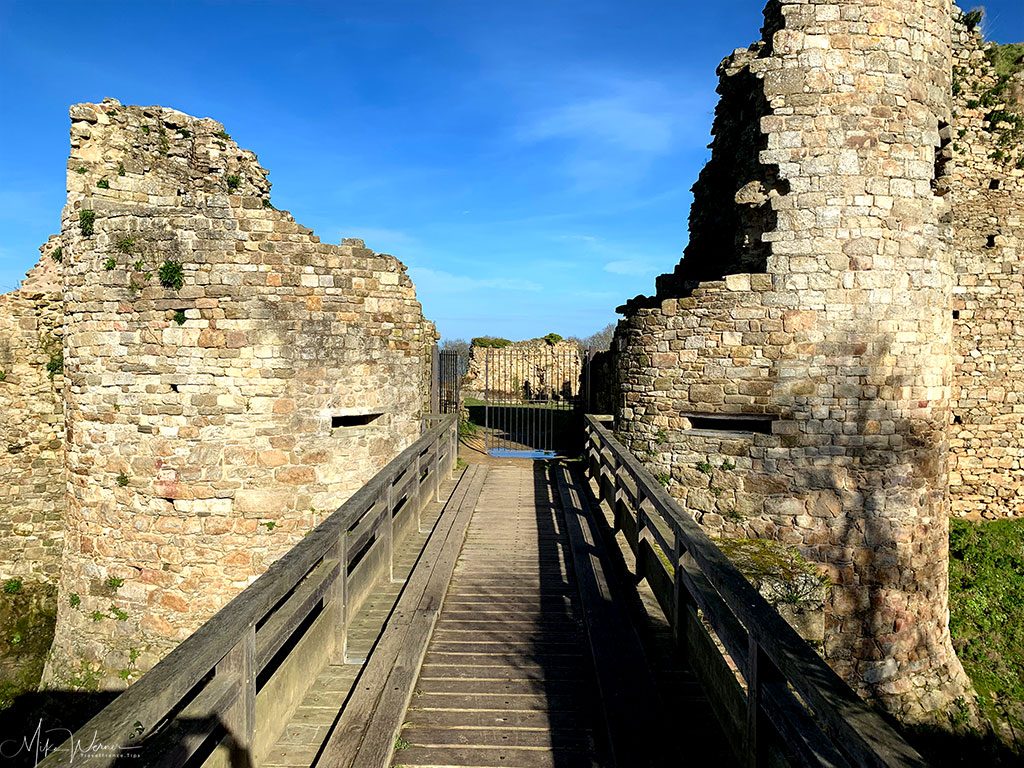 It was hastily rebuilt, but during the Wars of Religion it underwent several sieges and was pretty much destroyed. In the 18th century, they gave up the rebuilding of the castle and left it as is today.
So why build a castle in this area, and why was it attacked so often? The castle is built on rocks overlooking the Arguenon river and ford. The strategic position gave the castle owner control over the river access and the coast line, making them very powerful.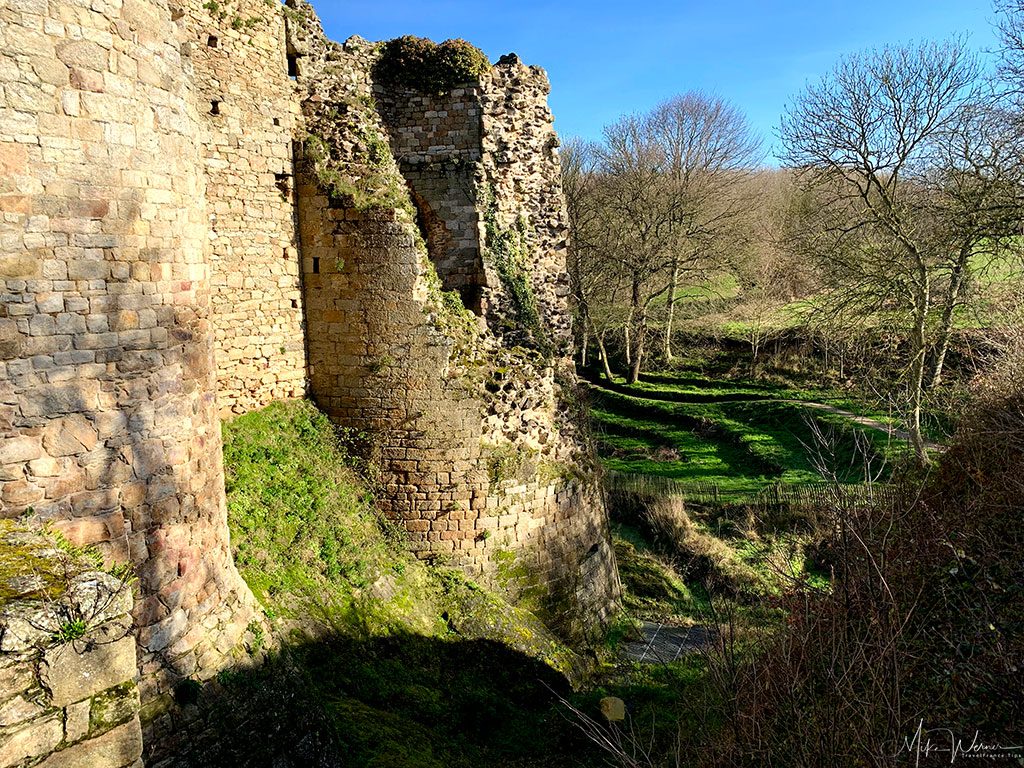 The fortress/castle can be freely visited today. There are a lot of sign posts inside the castle explaining what used to be the purpose of a particular part.
You can climb on top of the watchtower: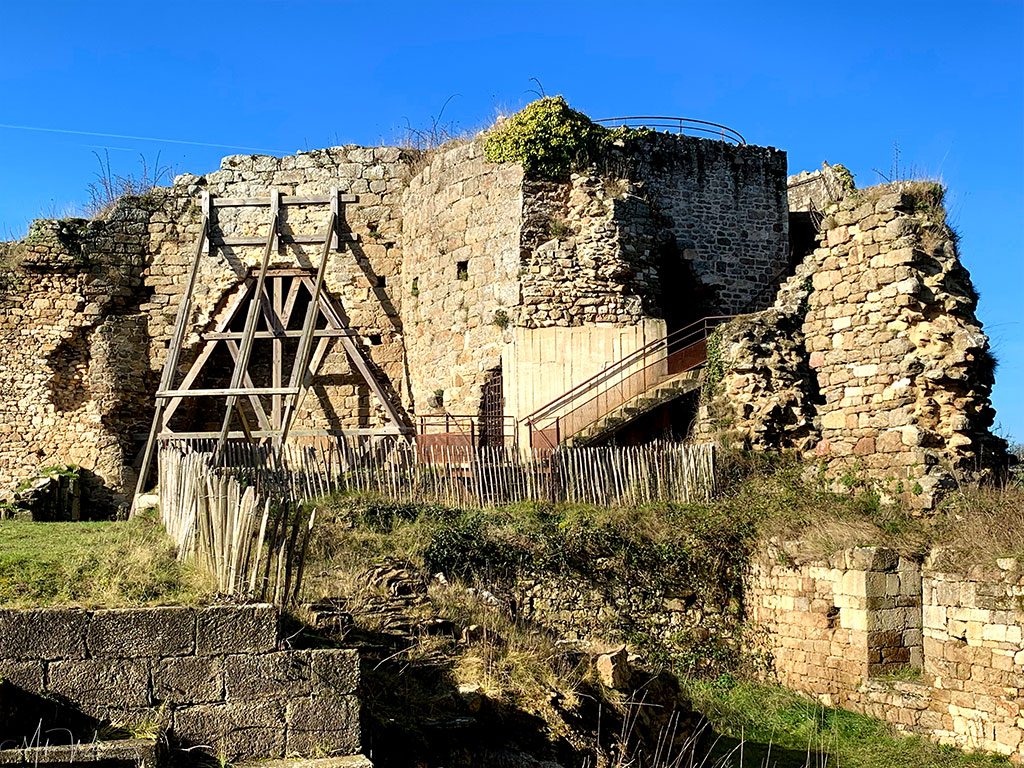 .. and once you are on top, you've got a great view of the ford and river. In the panoramic photo below, you can see why the castle was so important.

Most of the spaces in the castle are in ruins, but signs will explain what used to be there.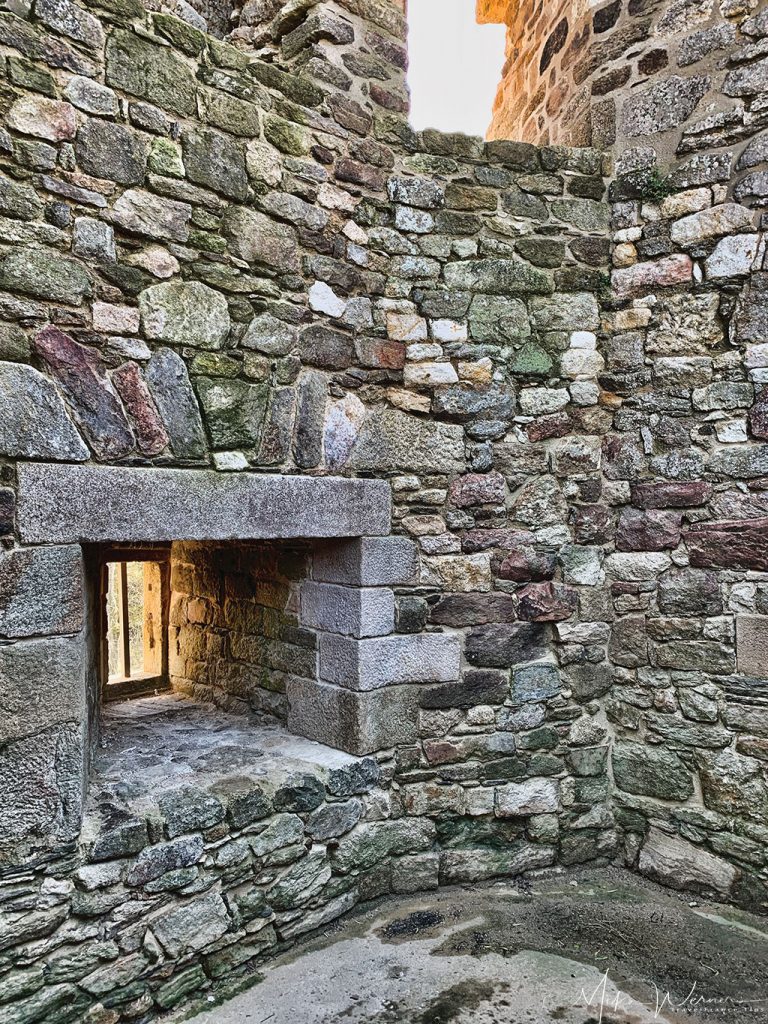 Summary
If you are in the area, it's an interesting visit, showing you what was once a strategic castle. Since it's free, spending an hour or so is worth it.
NOTE: They are constantly updating the castle, so don't be surprised to see work going on.
Related Posts