Transport
Getting There
Getting to Fecamp requires your own transportation. There is a railway station, but the majority of arrivals/departures is done via bus which can take a long time. There is an occasional train, but it only goes as far as Bréauté-Beuzeville, and from there you need to change to the Paris-Le Havre rail line.
There are no motorways accessing Fecamp. You will need to get off the A29/E44 and rive some 50 kilometres inland, or go to Le Havre on the A13 from Paris and drive along the coast.
By Car

By Train
From
Via
Time
Time
Calais
A16, A28, A29, D926
2:30 hours
Via Paris (by TGV), Breaute and then bus:
6 hours
Paris
A13, through Rouen, N338, A150, A29, D926
2:20 hours
via Breaute (then bus):
3 hours
Dieppe
D925 (very scenic road)
1 hour
via Rouen and then Breaute (then bus):
2:45 hours
Le Havre
D32, D489, D925
0:45 hour
via Breaute (then bus):
1 hour
Cherbourg
N13, A13, A29, D10 and D925
2:30 hours
via Paris and Breaute (then bus):
7 hours
Marseilles
via Paris: A7, A6, A13, through Rouen, N338, A150, A29, D926
9:20 hours
via Paris (TGV) and Breaute (then bus):
7:30 hours
Air: There is no airport, for international flight you'll need to go to Paris or Beauvais, though Deauville does have a few international ones.
Ferry: No ferries from Fecamp, the closests ones are from Le Havre and Dieppe.
Bus: There are several long distance bus operators going to this city from different cities in France (and Europe). Click on one of the links below to see which departure city is covered.



Flixbus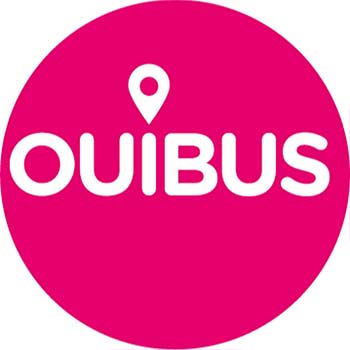 Ouibus

Within Fecamp
There is virtually no good pubic transportation system in Fecamp. There are a few buses, but most people once in Fecamp tend to walk. The roads are pretty badly maintained and often there are traffic jams. So, go by foot.
If you have arrived by car there usually can be found a parking spot, and they are all free. Unless it's Saturday morning when the farmer's market is in full swing.
Restaurants
We are in France after all, so you will find plenty if good, or at least decent, places to eat. The vast majority are concentrated along the sea and harbour side. Along the main two quai you will find a plethora of restaurants.
One of the best places, even within Normandy, is the Le Vicompte and the Barbican. These are very small restaurants, with a different, 2 choices menu (and no a-la-carte), and some of the best food ever. But you really need to reserve a table since it's very popular. Vicompte offers traditional French food, as does the Barbican, but the Barbican also offer one of the very best Fish & Chips to be found anywhere (the chef, Tony, is British).
Hotels
Fecamp does not see many tourists that stay the night, so there is little demand for accommodation.
Things To See
Foremost on your list should be the Benedictine Palace, the factory and museum where they make the Benedictine liqueur.
Click here to read more about it
The Fisheries Museum is worth a visit if only for its incredible view. But the museum is also interesting and well laid out. Click here to read more about this museum.



The cliffs of Fecamp for its sights of Fecamp and the cliffs, and for the immense WWII bunker complex (During the summertime the bunker can be visited but only with a guide. If you are interested, you will need to contact the tourist office for a reservation. The phone number is: +33 (0) 2 35 28 51 01. Click here to access their web site).
It's the place to be when there is a sailing competition:



Visit the very long Trinity Abbey (next to City Hall). Click here to read our review.



If you are there towards the end of November, the Herring Festival should not be missed.
Click here to read more about it.
Gamble at the small beach casino


Related Posts